Find all the information you could want on tile floors in one easy resource. Check out our detailed guides on tile flooring and discover the best tile for your next flooring installation.
Tile Flooring 101
Learn more about tile materials and the best tile for every space. We'll give you an overview of caring for your specific tile and what to do if you need repair or replacement. Don't stress over navigating different articles on the internet — we'll dig into the entry-level information you'll need to help you tile your floors, including:
Type of flooring: You'll pick between ceramic or porcelain tile.
Color options: We offer dozens of tile color choices for whichever material you select.
Tile pattern: Tile pattern affects how your room looks, what size it seems to be and how busy a space feels.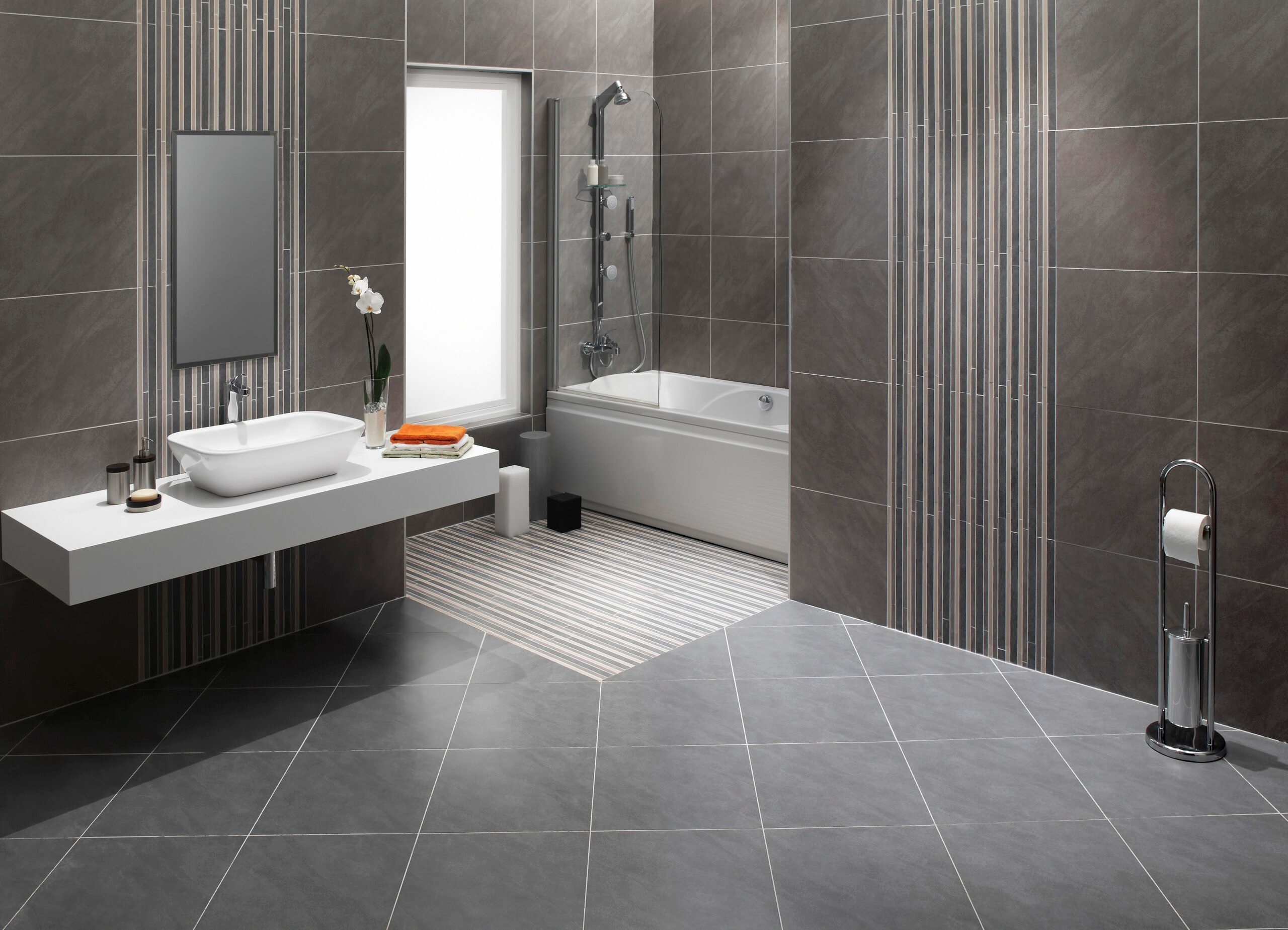 Understanding the different types of tile flooring options is essential for any homeowner looking for new floors. The varied materials, styles and features of each flooring type will work better for different rooms, homes and locations. Some varieties are more expensive and durable, while others are strong and come in a range of looks. You should know all of your options before deciding so you can be sure you're getting the best flooring for your needs.
Ceramic Tile: This flooring is made from a clay or synthetic tile with various colors and material imitations. A waterproof flooring that's resistant to wear and tear from traffic and damage, it's a reliable, affordable tile option.
Porcelain Tile: Made from clay or synthetic materials baked at high heat, this is a highly durable tile. Porcelain will resist cracking, even in areas with more extreme temperatures, and is allergen-resistant — making it perfect for homes with pets and children.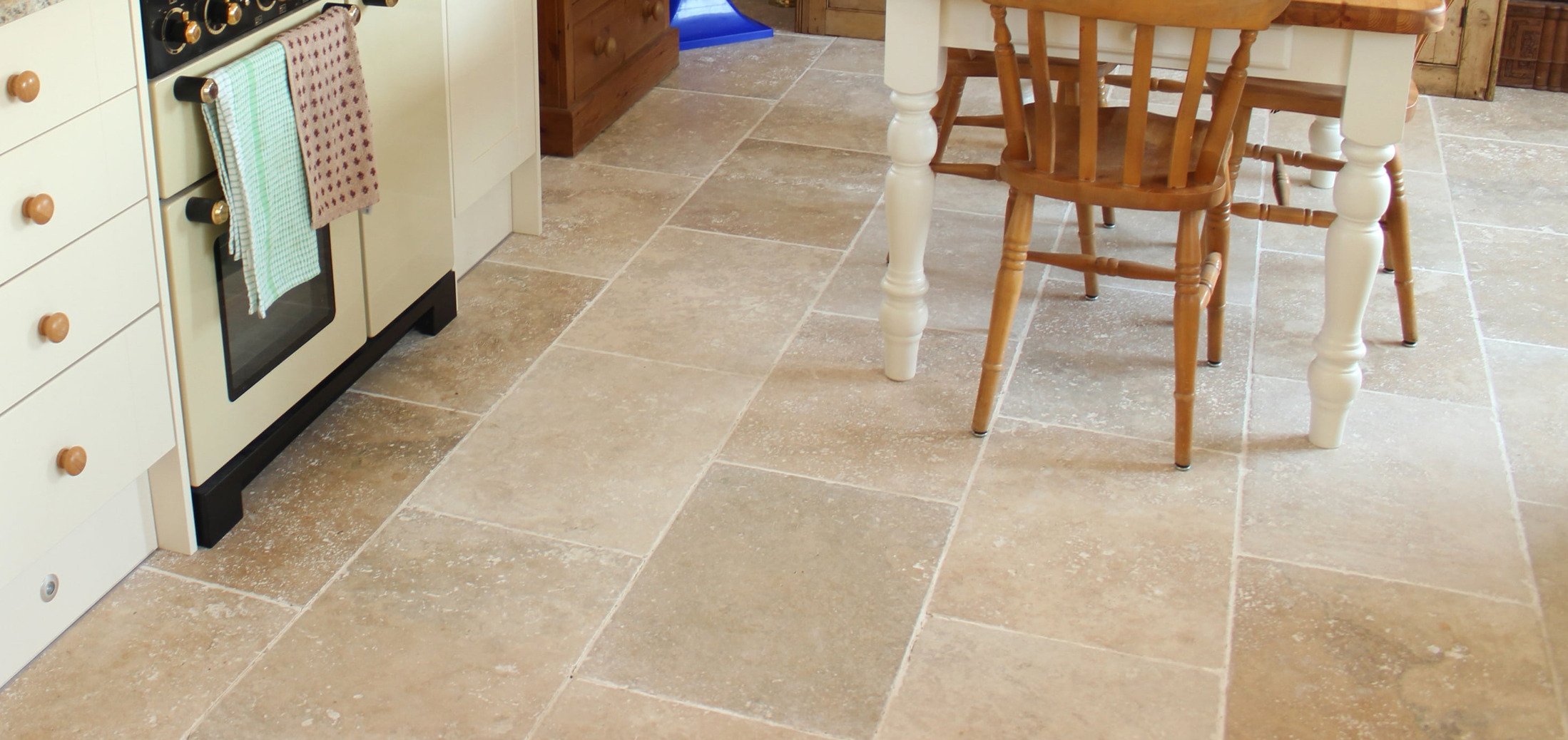 Ceramic Tile
Ceramic is an affordable, low-maintenance tile. It's often less expensive than other flooring options, and it's easy to repair or replace if damaged. Choosing glazed ceramic options will provide you with waterproof tiles that are also resistant to stains, scratches and moisture absorption. Ceramic can mimic wood and stone, giving you the look you want with all the waterproof and durability benefits of ceramic tile. With so many style options, you'll have no trouble customizing a ceramic floor to fit your dream design.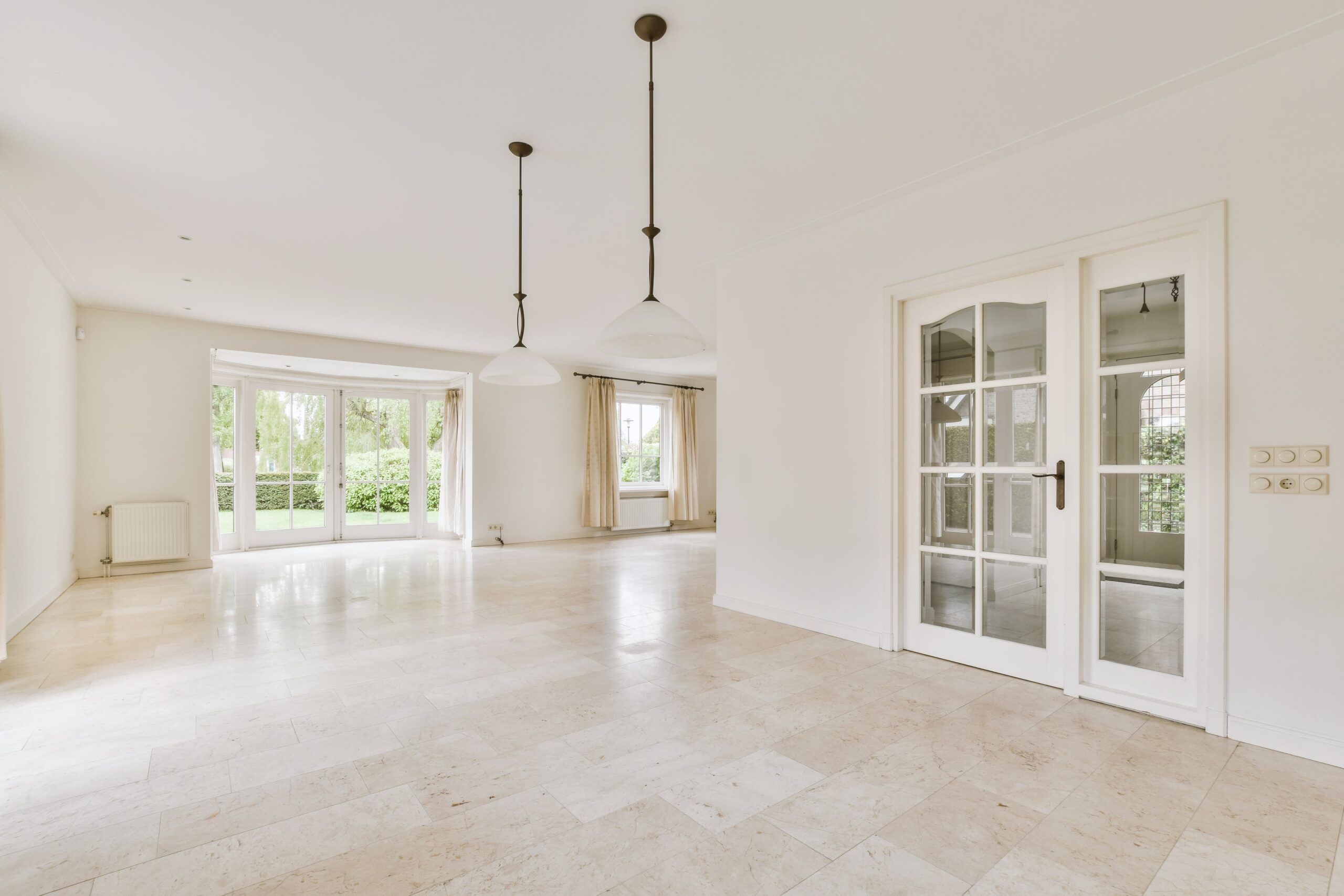 Porcelain Tile
Porcelain is a high-quality tile option. It's fired at high heat, which makes it even more durable against heat and water than other floors. It's considered more high-end due to its increased concentration of quartz and silica. Porcelain is allergen-, water- and heat-resistant, and it won't crack or wear as quickly as other floorings. While porcelain is an investment, it's still stronger and cheaper than many natural stone floors. There are etched, glazed and texturized porcelain tiles and many other pattern and color options for your perfect home flooring.
Tile Flooring Installation
Once you've selected a tile, our team will work with you to make the installation process as simple and efficient as possible. Now that you've chosen your flooring, there's no need to stress — we'll handle all the hard work. Simply meet our installers on the day of the installation and confirm the job details. After we've completed the installation, just sign off on the completed work and enjoy your new floors.
We want to make installing new floors smooth sailing for you. We'll help guide you through your floor selection and provide you with details on every step of the installation process. Sit back and trust our installers to complete the job efficiently and professionally for better, durable floors.
Check out our in-depth tile flooring installation guide and leave the rest to us.

Tile Flooring Care
Caring for your tile floors is easy with the proper method. Tile's durability and water resistance make it relatively low-maintenance, even for tiles in high-traffic areas. Like all floors, tile needs regular care and maintenance to keep it looking its best for years.
Since tile flooring is a hard surface, you should sweep your floors regularly to remove any dirt, grit or debris. Tile surfaces can become dull with too much buildup on top. If you're doing a more thorough cleaning, gently mop or rag-clean your tile floors with a mild detergent and water after sweeping. Once they're sparkling, make sure to dry them completely. Leaving moisture on tiles can make them slippery, so stay safe and dry your floors.
There's more to cleaning tile than a basic sweep and mop. Your grout needs cleaning, and you need to watch out for tile stains and discoloration. Additionally, some mop heads and cleaners aren't suitable for all tile materials. Our full tile flooring care guide discusses the tile-cleaning process in-depth so you can care for your floors in the best way possible. Regular cleaning and care help your tile floors look good and last years.
For more information on caring for your tile floors, check out our complete guide here!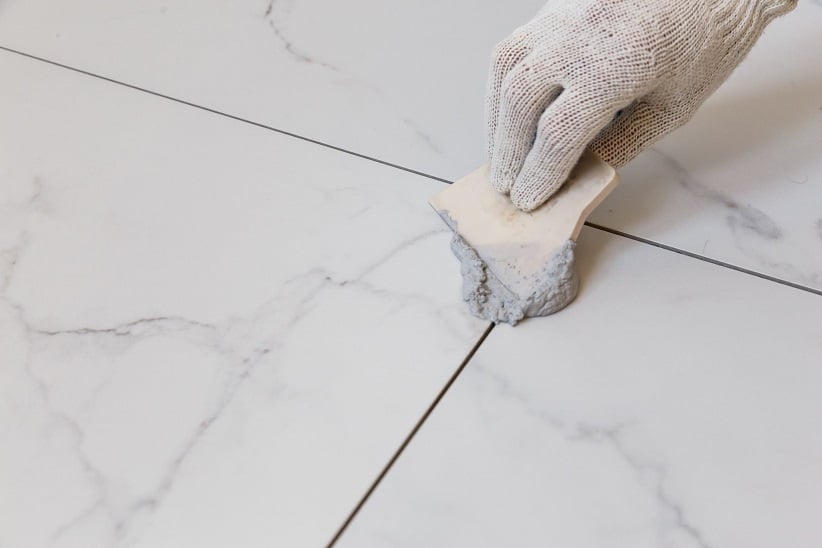 Best Flooring for Your Interior Design Style
Your home's style can help you pick tile options — choosing a tile based on your home's aesthetic can help you create a cohesive, gorgeous space. While experimenting is fun, you can use these suggestions to help inspire you.
For modern homes, look for tile in blacks, whites and grays. To elevate your home, go with a bold all-black, or add color with dark green tile. Large tiles or a mix of large and small tiles will help add a modern flair to your spaces. Play with straight lines and minimalistic combinations.
Classic homes lean more vintage in their aesthetics. A simple black and white tile scheme calls back to older tile styles, while a light pink or green brings the '70s to mind. Play with combinations of small tiles in repeating patterns or a simple one-color tile floor to make your home feel vintage and stylish.
For rustic homes, consider tile that mimics the look of wood or stone. Enjoy the benefits of tile with the look and comfort of natural materials. Choose warm browns, grays, reds and creams to emphasize the warmth of your design, and consider getting tiles with textures that add depth to your space.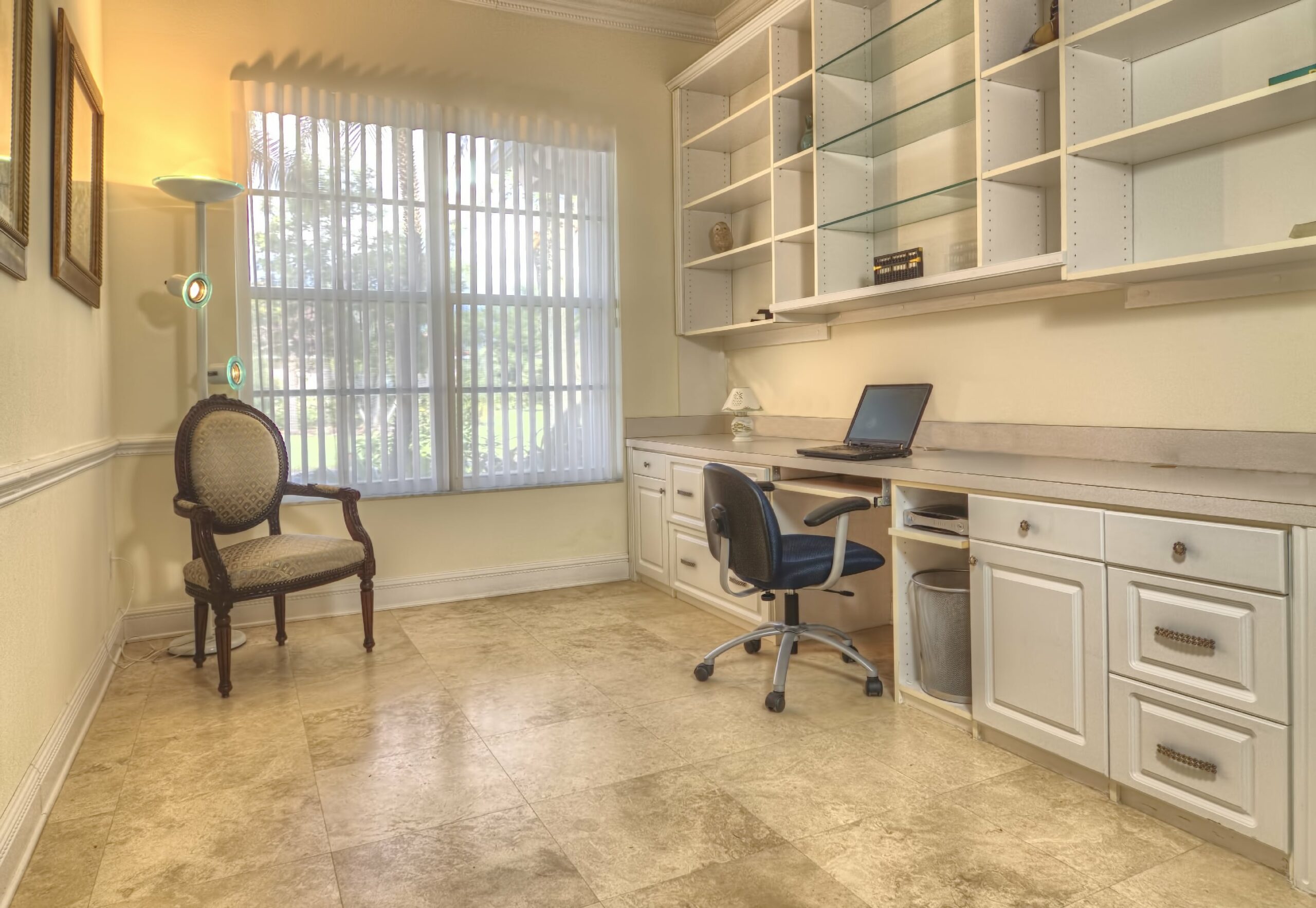 Reviews
Hear From Our Happy Customers