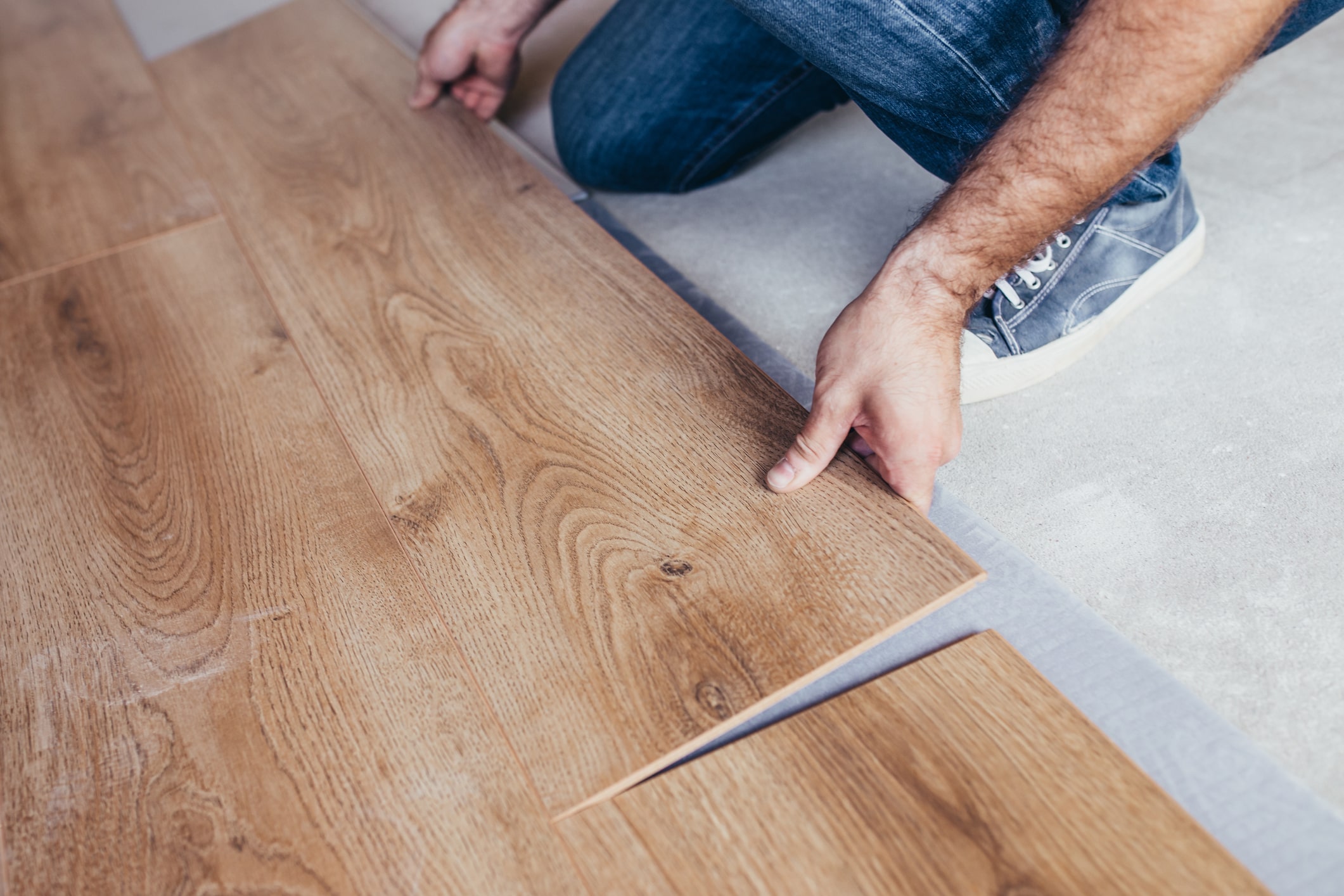 Flooring and Carpet Installation
Buying your flooring is only the first step. No matter how lovely the laminate, hardwood, luxury vinyl tiles, carpet or other material you have chosen is, flooring and carpet installation will determine the final look, functionality and even the durability of your flooring. With quality, professional flooring installation, your floor will have an even surface, and you won't find nails protruding, rough edges or other conditions that might affect the safety and look of your flooring. You'll also ensure the manufacturer's warranty stays valid.
When you shop at many flooring stores, installation is up to you, but at 50 Floor, we believe installation is part of the overall process of quality flooring. After all, how can you be sure you get your ideal floor to enhance your home unless it is installed properly?
Our Flooring Installation Process
We at 50 Floor know the flooring and carpet installation process begins with choosing the right flooring for your home. Today, you have more options than ever before, which is why we come to your home, and in a free consultation, we show you the various solutions for your flooring. By bringing the options to you, you never have to stand in front of a carpet in a store wondering, "How will this look in my home?"
Our experts answer your questions and guide you to the right floor based on your lifestyle, design and budget. With a huge selection and convenient appointments based on your schedule, shopping has never been so easy!
Once you've made your purchase, our staff can tell you about our comprehensive Workmanship Warranties and can handle the ordering and installation arrangements. In most cases, our floors can be installed in one day, and all our installations are completed by vetted professionals who are committed to offering you a timely and stress-free experience. In fact, once you order, there's not much more you need to do, besides removing your knickknacks. Our team will size and order your flooring quickly, and our courteous and professional installers will arrive on the agreed-upon day and will move all your furniture to install the floor from start to finish.
Our installers do it all, from clearing away furniture to clearing out old floors, examining sub-floors, installing new floors, trimming and more. They will clean up after the work is completed and replace your furniture.