Frieze Carpet Flooring
What Is Frieze Carpet?
Frieze is a cut pile carpet where the fibers are cut so they are no longer attached to the backing in loops. The pile effect in this carpet offers a tufted or uneven look but unlike other cut pile carpets, frieze styles include very twisted and curly carpet fibers. Most frieze carpets are constructed loosely for a relaxed look.
This carpet can be made from polyethylene terephthalate (PET), wool or nylon with fibers that are most often less than one-quarter of an inch in length. Frieze is sometimes marketed as having three to nine twists twist per inch. The higher the twists per inch, the more durable the carpet and the more curly the appearance of the fibers.
Schedule An Appointment
Schedule a Free In-Home Estimate
Benefits of Frieze Carpeting
Since the frieze carpet has fibers that are so twisted, it does not show vacuum marks, marks from furniture or footprints the way some plush carpets can. The twisted strands also create an attractive, relaxed appearance. Textured fibers also do not show dirt well, so your carpet ends up looking cleaner in between vacuums.
One of the reasons frieze is so popular is because it is durable and requires little maintenance. The tightly twisted fibers cause this carpet to stand up well even in high traffic areas, making it last longer than many texture carpets. At the same time, frieze tends to be softer than many other carpets that are known for durability.
Frieze is also quite customizable. They come in an array of colors, and you can choose longer fiber lengths for a more casual shaggy look or shorter for easier cleaning. Schedule your free flooring appointment with 50 Floor today and find out more about our quality, affordable flooring solutions.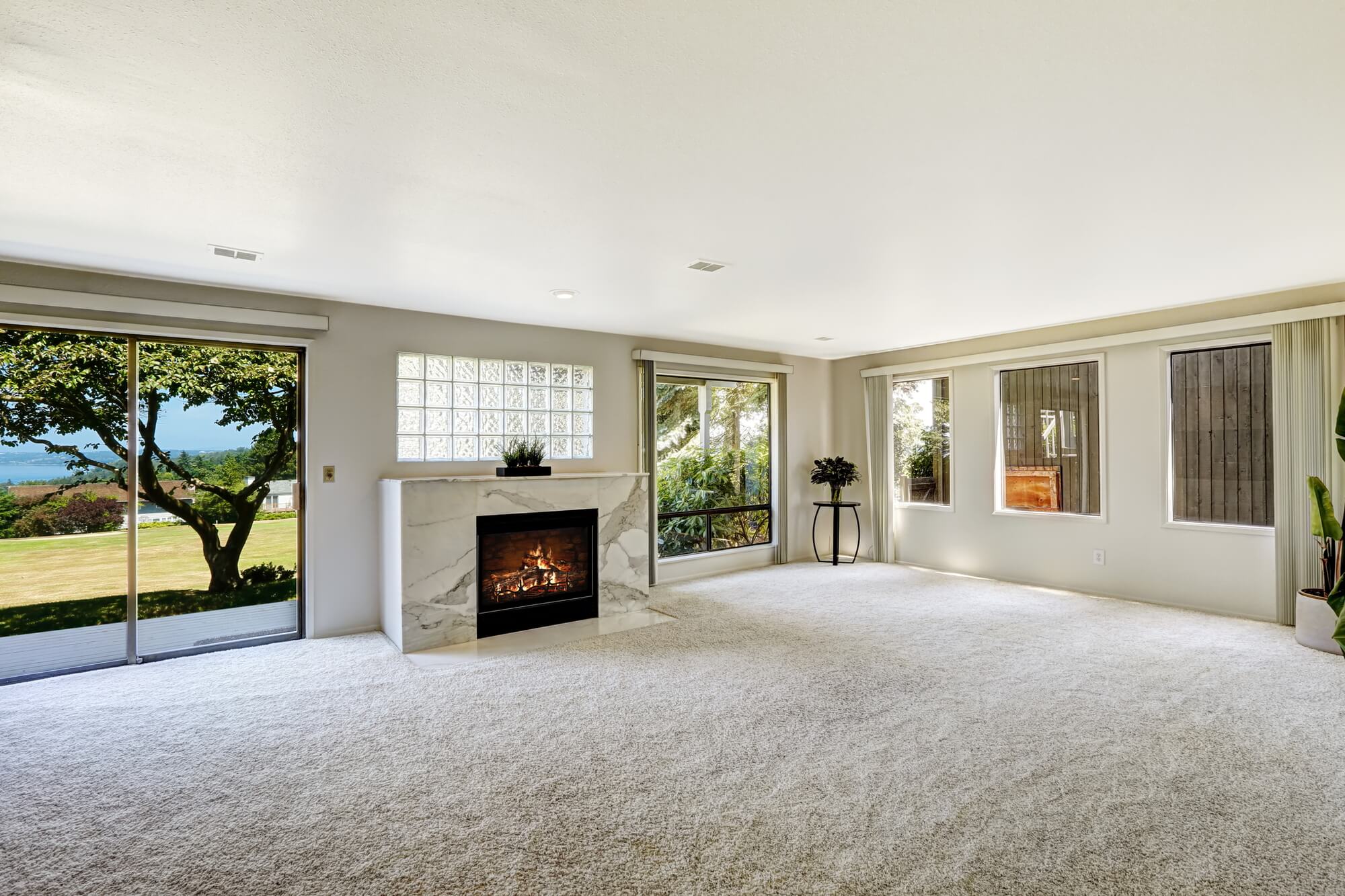 How to Find Quality Frieze Carpet and Have it Installed
Frieze carpeting offers you many choices. To make sure you pick the right option for your home, contact 50 Floor for a consultation. 50 Floor has more than 40 years of combined experience, and our team works with every major manufacturer and type of flooring. If we haven't heard of it, you probably don't want it in your home.
Schedule your free flooring appointment with 50 Floor today and find out more about our quality, affordable flooring solutions.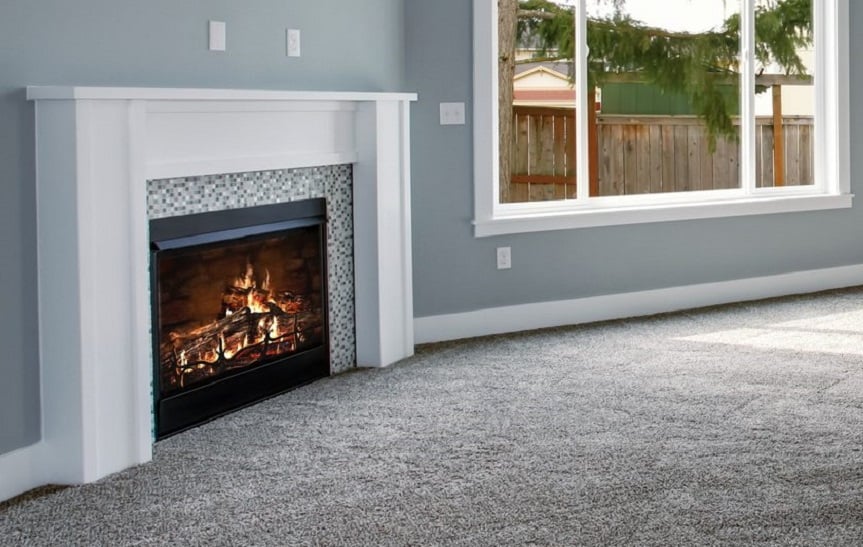 Frieze Carpeting
Sometimes, you need a workhorse of a carpet. Whether you have pets, a big family, lots of high-traffic areas or other factors that necessitate durable flooring, you can still enjoy the softness and warmth of a carpet in your home. Frieze carpeting is an attractive choice that can handle most households.
We're fully committed to helping clients get the best flooring for their home. Since this is our specialization, we know what you put on your floors affects your comfort, the look of your home and even the way you feel while you relax. Our goal is to provide the highest quality flooring with the best experience. In fact, the unique 50 Floor approach means we come to your home with frieze — and any other flooring you're interested in — so you can look over your options in the comfort of your home. Once you decide, our team handles all the ordering and installation, so you get the best experience possible. We're not happy until you're thrilled with your new carpet.
Schedule An Appointment
Floors from 50 floor
See All Flooring Types
Reviews
Hear From Our HAPPY CUSTOMERS

Susie Jinright
We were blessed the minute Anthony Hulsey walked in our door. he was sp professional and helped us make the right decision. The work they provided was excellent, fast and beautiful. I would recommend 50 Florr to everyone. Anthony is truly a blessing to your company and us. Thsnk you 50 Floor

Henry Rivera
We had the pleasure of having Derian G come out and do our estimate for the upstairs of our home and everything was beyond great! He was more than helpful on answering any questions/concerns we had and was overall an awesome salesman. The company itself was also great and completed everything within a few hours. Highly recommend 50 floors, our floors came out perfect!

George Stavros
I had some issues from the original install and they came back asap to fix the issue. Very professional. Thank you 50 Floor.

Tracy Forde
I am extremely satisfied with the entire process. Mathew was wonderful! He had excellent customer service, thorough and very personable. The installers were awesome and ensured that we were all on the same page. I would definitely recommend.

Leslie Hughes
Great salesperson with top notch knowledge of product. The installation was professional and fast! I like this company because they say what they are going to do and they actually do it! From the purchase to the scheduling to the installation, everything was perfect.

Magaly Clavier
your technicians were professional courteous and did their work neatly and on time,I could not ask for better

Robbie GrahamExley
The floors are beautiful. No errors. Just some sawdust in the yard.
Schedule an Appointment Now!