Smooth Saxony Carpet Flooring
Saxony Carpet
If you want a velvet-soft carpet with a formal, luxurious feel, Saxony carpet may be right for you. Especially popular in bedrooms and formal rooms, this style of smooth carpeting has been made for more than a century but is currently popular for its plushness and beautiful appearance.
Schedule An Appointment
Schedule a Free In-Home Estimate
What Is Saxony Carpeting?
Saxony is smooth carpeting, which can look formal or informal, depending on your style. Since it is made from tightly woven carpet fibers, it is thick, luxurious and warm. This is a type of carpet where your feet can sink into softness. Since the fibers are tightly woven together and may be made from fabrics such as nylon, Saxony is relatively easy to vacuum and keep clean — it will not trap dirt the way a longer-fiber carpet can. This type of carpet is also available in a vast variety of colors and patterns, so you can match it to any décor.
Saxony is a cut pile style carpet with an even surface. With a dense weave and soft fibers, it creates a very luxurious feel where your feet sink into soft carpet. While shag carpets and other thick, soft carpets tend to have twisted fibers, Saxony carpet is made with tightly twisted fibers that are cut and then heated. This makes the fibers stand straight up, so the final look is even yet soft, like velvet.
Schedule your free flooring appointment with 50 Floor today to get a new carpet installed.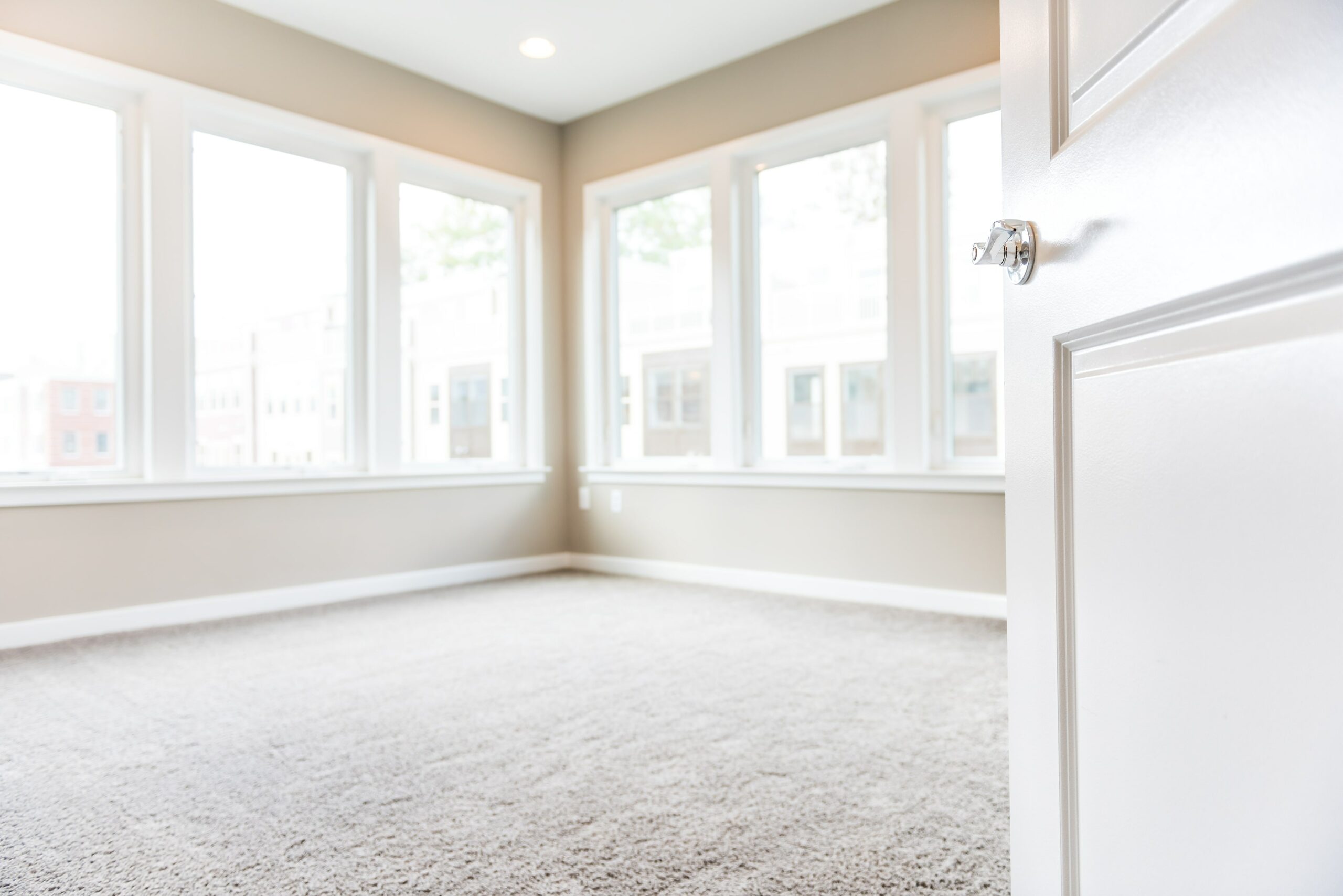 What Are the Benefits of a Saxony Carpet?
Saxony carpet is long-lasting and can last 10 years or more with proper care. It also does not go out of style, since the even height and color make this carpet so classic. Saxony is also very customizable to your needs. It's available in denser styles for higher-traffic areas and plusher styles for bedrooms where softness is most important. You can also buy Saxony carpets made from a range of materials, including wool, nylon, polyester and other materials, so you can get the look and feel you want.

How to Find Quality Saxony Carpet and Have It Installed
Saxony means choice, and you won't know which option is right for you until you get to try it yourself. Instead of driving all over town to look at samples, why not call 50 Floor? We come right to your home to allow you the convenience of looking at carpets in your lighting and surrounded by your décor, ensuring you get the perfect look for your home. Ask all the questions you want and explore different options in a consultation. Best of all, 50 Floor makes it easy to order and to save money. Our great prices and exceptional service ensure your entire carpet purchasing process is seamless.
50 Floor brings you quality Saxony and other carpets to try, answers your questions and helps you find the right match. Our entire focus is flooring, so we can advise you on your flooring project and work with you to get the result you want.
Schedule An Appointment
Floors from 50 floor
See All Flooring Types
Reviews
Hear From Our HAPPY CUSTOMERS

Jesus Morales

Barbara Corbin
Very pleased with installers. Punctual, friendly and definitely experienced. Love my floors. Looking forward to working with them again.

Tracey Schildt
We've only just begun the process, with our sales consult last night, but so far so good! Allen, our sales rep was GREAT! Super knowledgeable and personable. It was a pleasure doing business with him. He was very patient with us and all of our questions and we felt no pressure at all. We're very excited for our install!!

J Simmons
The 50 floor rep brought samples to our home and took measurements. He was very knowledgeable about the types of carpet and the process. The installers did a great job laying the carpet and moving the furniture. I couldn't have asked for a better experience. I definitely recommend using them for your flooring needs.

kathy carlisle
When it was time my flooring came in, I was notified that it would be installed, and what time I could expect the product and the installers. They came on time and showed me the product I had ordered and cleared the area of the heavy objects. The crew was very efficient and did a great job. When it was finished asked me to inspect the floor and they asked me if everything was as stated when I ordered the floor. I let them know it was fine and loved the job they did. The floor is beautiful. Thank you 50 floors.

Kate Cox
These folks are great to work with. Pulling out the 32 year old carpet, and installing waterproof laminate floor transformed my child's world. This team is true to 50 flooring promise. Fast, cheerful and good craftsmanship. I'm ready to hire them again.

Dan Bowens
The installer crew did a fantastic job! They were very courteous, detail oriented and polite. I would definitely recommend them!
Schedule an Appointment Now!