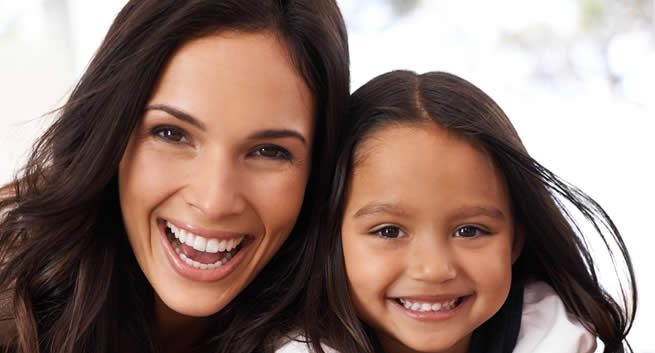 Featuring Carpet by

Carpet Flooring
Carpet flooring adds warmth and texture to your flooring. The colors are limited only by your imagination, and with new carpet, you never have to worry about your feet hitting the cold floor. Carpet makes it comfortable to go barefoot in your home and softens the impact of your footfalls. Plus, it provides natural traction to your floors. If you have small children who like to play on the floor, carpet flooring serves as a comfortable, cozy spot for them to play.
Choosing Floor Carpets for Your Home
Today, you have many choices of quality carpets for any home. Popular styles and types of home carpet include:
Cut Pile: Cut pile carpets have fabric loops attached to the backing material that are cut, giving the carpet a plush look. Traditional carpet, frieze, shag carpets and similar styles are all cut pile.
Loop Pile: With this type of carpet, the loops of yarn on the backing are not cut, creating loops. Berber carpets are the most popular style of this type of carpet.
Patterned Loop: When loops on the backing material are not cut but are of different heights, you get a patterned loop carpet. The different heights are often used to create patterns.
Cut and Loop: Some carpets have both loops and cut loops, which can be fashioned to create geometric patterns for visual interest.
Smooth/Saxony: With this cut pile carpet, the loops are cut low and even, creating a smooth look.
Frieze: With plenty of texture, this carpet adds visual interest to any room with its twisted yarn, shaggy look. It does not show dirt easily, and this carpet can come in any color, including multiple shades in one carpet.
Berber: This low profile carpet stands up well to higher traffic and is popular for its flecks of color and thick yarn loops. Berber carpet offers a relaxed, casual look, as well as exceptional comfort.
Plush: The most traditional carpet type, this carpet features a level, smooth surface that makes it easy to vacuum. With a variety of colors and styles, texture carpet, as this style is sometimes known, works in most rooms.
Pattern: This carpet creates designs by using looped and cut carpet fibers. If you want a sophisticated look without a "busy" feel, pattern carpets are a choice to consider.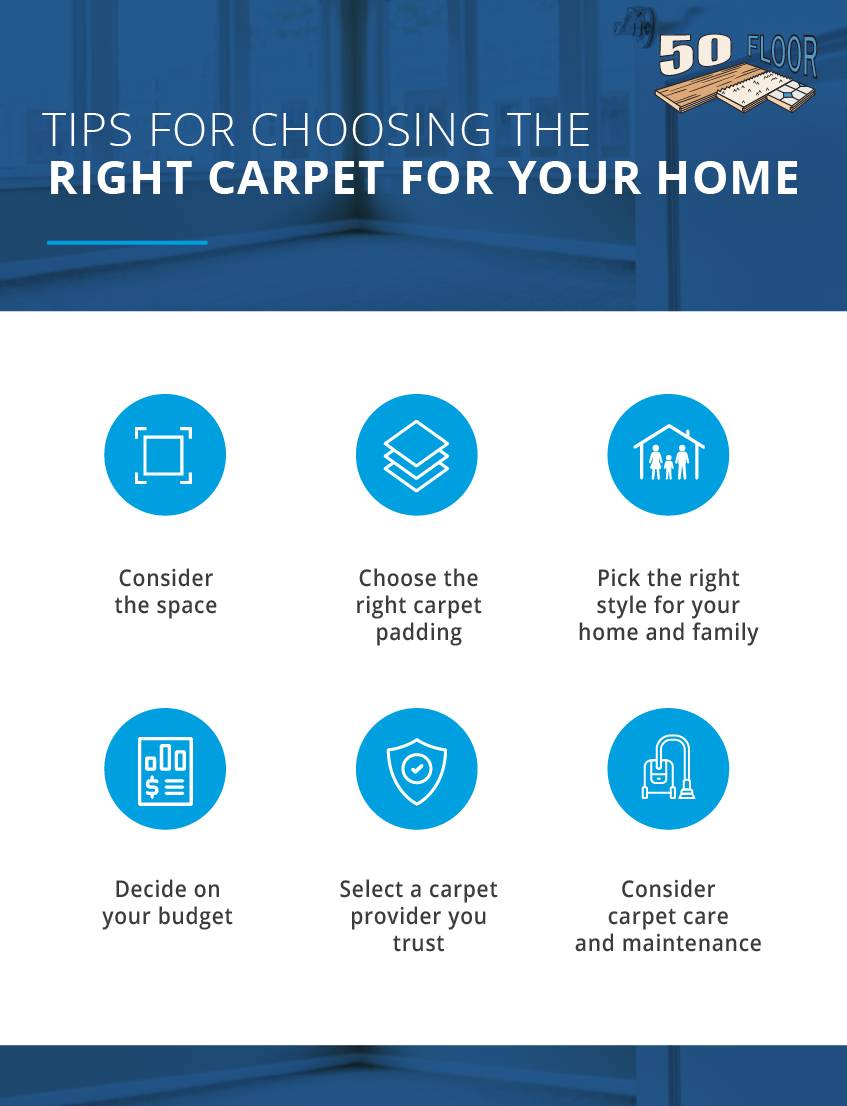 How to Find Quality Carpet Flooring and Have It Installed
Not all carpets are the same, so even if you have an idea of the style of carpet that might suit your home, you need to consider the quality of materials, the manufacturing process, carpet care and more. Why not leave it to the experts? 50 Floor makes it easy to find quality, attractive carpets at terrific prices, and it simply could not be easier to buy!
Schedule your free flooring appointment with 50 Floor today, and our team will come to your home with samples. Spend time asking all the questions you want and review carpet looks in the comfort of your home in the lighting of your home. Compare carpet colors to your décor to ensure you get the right look, and we will handle the installation quickly.
Learn More About Carpet Flooring