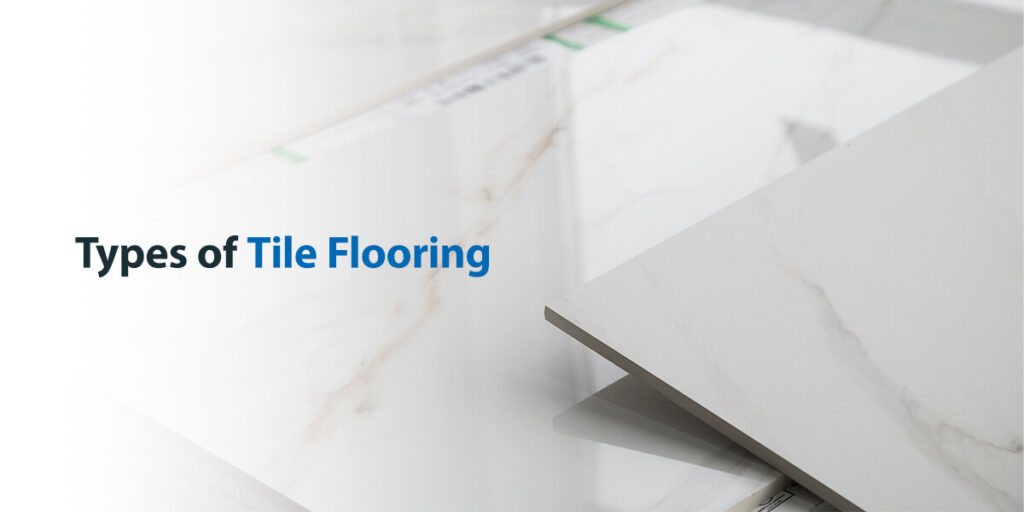 When you want extra flair added to your living spaces, look no further than stylish tile flooring. Tiles have been a staple in homes for thousands of years due to their timeless beauty and durable clay material. In modern homes, synthetic materials meld into the clay to create long-lasting, sleek finishes for kitchens, bathrooms and other areas in the house.
Check out these different types of tile flooring that can make your living spaces stand out.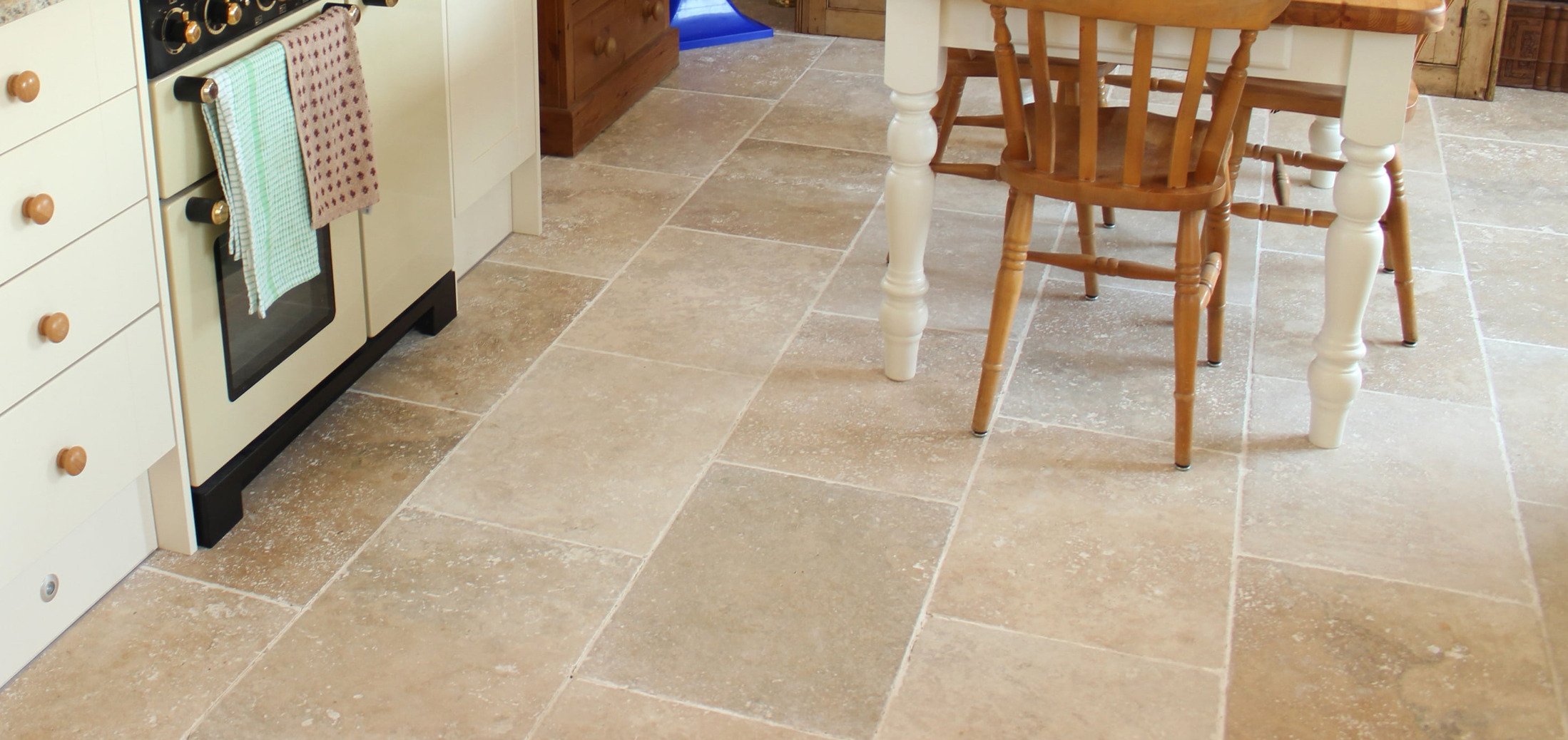 Ceramic Tile
Ceramic tiles are one of the most popular types of tile flooring for kitchens and bathrooms. With a sleek finish and versatile style choices, you can install ceramic tile that resembles stone, slate or wood. You also have the creative freedom to match your current home's aesthetic with unlimited color options.
Unlike most flooring options, ceramic tile has only one layer. The thickness of the material helps protect your floor against excess moisture, heat, dents, chip and scuffs. Take a look at these types of ceramic tile flooring finishes:
Glazed: Add an extra layer of liquid glass coating to your floor for more shine and protection. Glazed finishes are less porous than unglazed ceramic tile, so you can use them for tile in bathrooms and kitchens without worrying about potential water damage. However, cracks or chips in the top layer will appear in a different color than the tile, making the slight flaws more noticeable.
Unglazed: Without an extra layer on the clay, ceramic tiles are considered unglazed. While they may not have as much water resistance as their counterparts, the clay remains the same color throughout the material. With this, chips and cracks aren't as noticeable.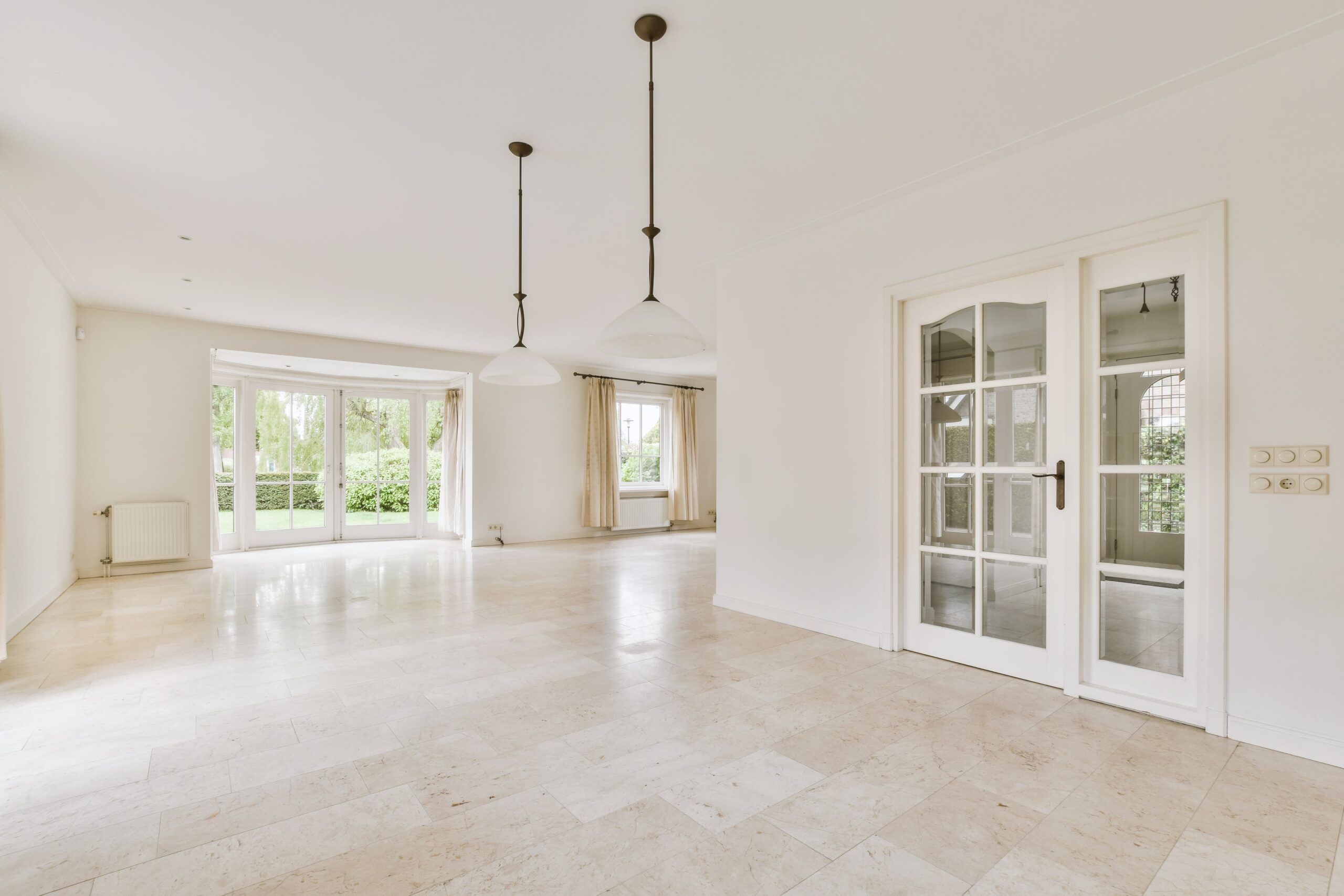 Porcelain Tile
Porcelain tile flooring is equally as stylish as ceramic tiles, with a few added benefits. While porcelain and ceramic contain the same materials, they meld at higher temperatures to create porcelain tiles. The extra heat makes the clay denser, so you can enjoy your home's porcelain tile floors for up to 50 years.
Porcelain tile floors contain clay and other synthetic materials, similar to ceramic tile. With identical melded ingredients, porcelain tiles can also resemble natural wood, slate and stone at a lower price compared to real types of stone tile flooring.
Similar to ceramic tile, you can choose a glazed or unglazed finish.
Ceramic vs. Porcelain Tile Flooring Types
Ceramic and porcelain tiles can make your living spaces pop with color and shine. No matter your choice, you can enjoy beautiful materials that enhance the style of the most popular areas in your home. Before finalizing your decision, take a look at a few common similarities and differences between these two different types of tile floors.
Similarities
Since porcelain and ceramic tiles contain the same clay and synthetic materials, there are several similar advantages to installing either option in your home:
Style versatility: Ceramic and porcelain tiles come in a wide selection of designs and colors for you to select. You can easily incorporate your aesthetic into new tile flooring with either option.
Easy maintenance: The single layer of dense clay helps make the cleaning process quick and easy for homeowners. You can wipe away any spills, stains or other messes in a few seconds according to the manufacturer's instructions.
Increased buyer interest: Buyers love the aesthetic and easy maintenance of ceramic and porcelain tiles and may spend more on a home with this feature.
Differences
With the extra heat that melds the clay and synthetic materials in porcelain tiles, there are a few notable differences in these types of tile options, which you can consider before purchasing:
Retaining allergens: Porcelain is more allergy resistant than ceramic tiles. Thanks to the lack of porosity, porcelain tiles allow anyone to walk around these spaces without feeling symptoms if they're allergic to dust, pollen or mites.
Water resistance: While both types of tile are great for resisting water damage, porcelain tiles are more water resistant than ceramic floors. Porcelain is denser and less porous so less moisture will penetrate the material over time.
Cost: Ceramic tiles are cheaper than porcelain because of the shorter installation process and less dense material contractors need to cut and measure to fit a room's floor.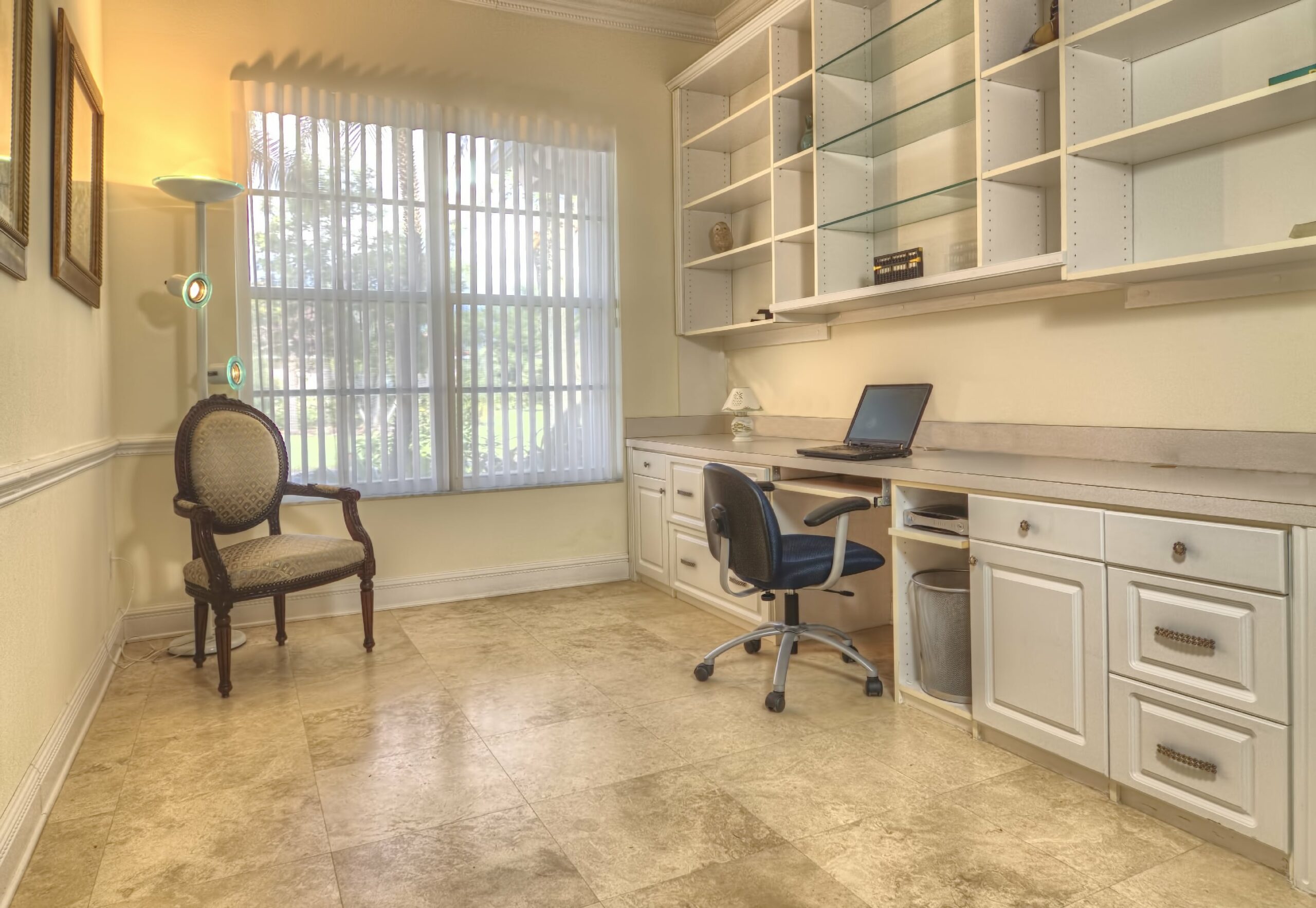 What Type of Tile Floor Should You Choose?
You can achieve a beautiful floor with both ceramic and porcelain types of tile. As you think of the colors and designs that coordinate with your aesthetic in your kitchen, bathrooms or other living spaces, there are a few considerations to keep in mind before making a final decision.
If you're looking for a more affordable option, ceramic tiles are the go-to choice. The price you pay for your new floors depends on the time spent on installation, including cutting the material and placing it across the room's area. Since porcelain is denser, its clay material is more difficult to cut and lay properly. Less labor and time installing your new floor makes ceramic tiles the more inexpensive flooring option.
If your main priority is looking for a flooring option that withstands moisture and heat, porcelain is the best choice. You may like the idea of having a durable material in your kitchen or bathroom that can last years amid moisture, spills, hot temperatures and other messes without showing any wear and tear. While ceramic can offer a long life span of durability, you can achieve the same look with added protection from the less porous density of porcelain tiles.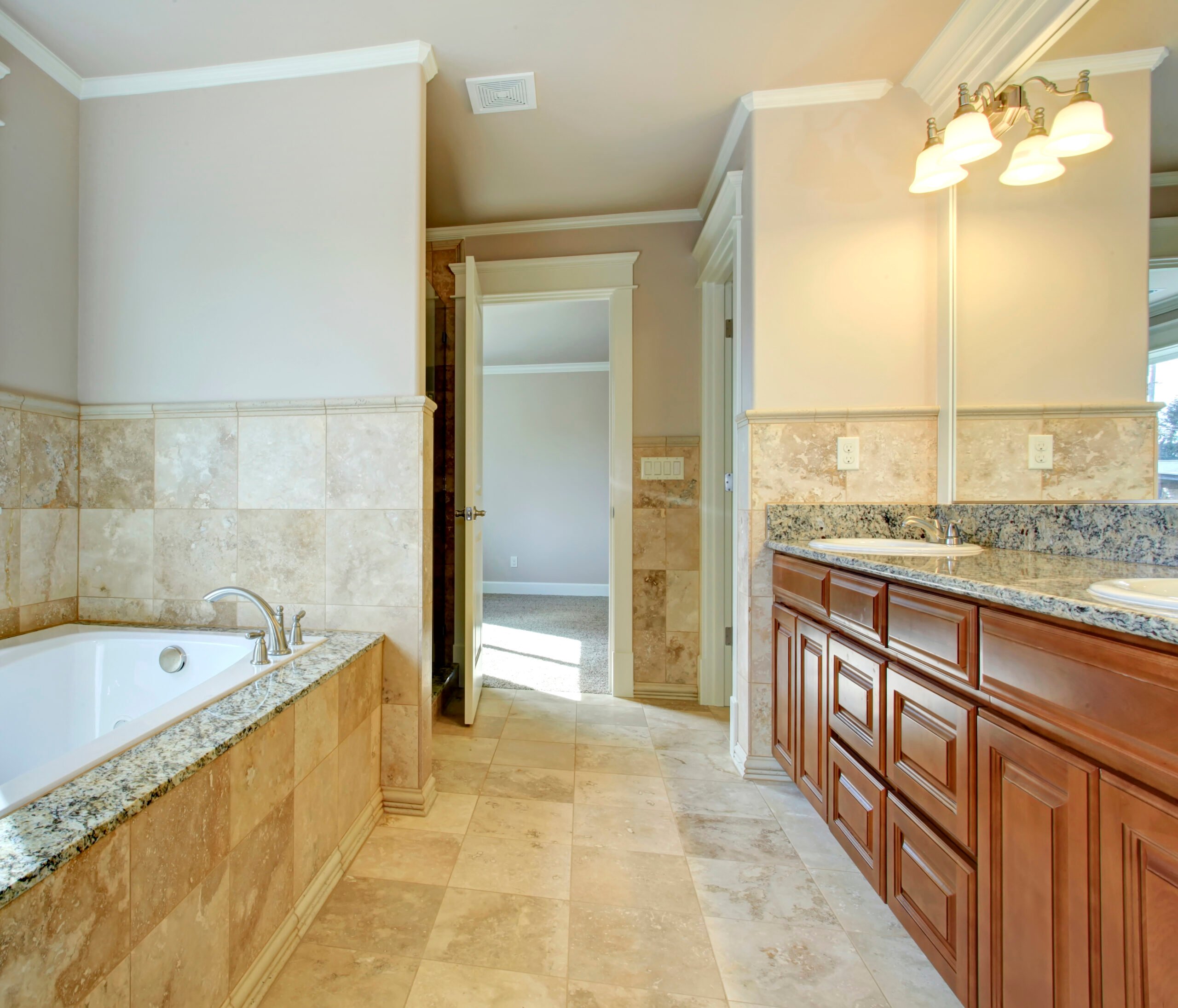 Reviews
Hear From Our HAPPY CUSTOMERS