1. Aesthetic
The look of a flooring material can transform a room — you can completely change the look and feel of a space with a different flooring material. The colors, styles and materials you select will influence your room's overall design.
Luxury Vinyl
A newer, more advanced flooring material, luxury vinyl flooring is a highly durable, synthetic flooring that can look like natural floor materials. You can select luxury vinyl planks or tiles for your space, letting you create the design aesthetic you want. Luxury vinyl can be printed with textures, so your room can have the look and feel of wood without the higher price tag. Adding luxury vinyl to a space makes it feel stylish without sacrificing strength.
Tile
Its smooth, cut tile shapes make tile a sleek, timeless flooring material. Unique tile patterns and colors can create a sophisticated space or bring a touch of warmth to a room. Tile is loved for its versatility, durability and endless pattern combinations.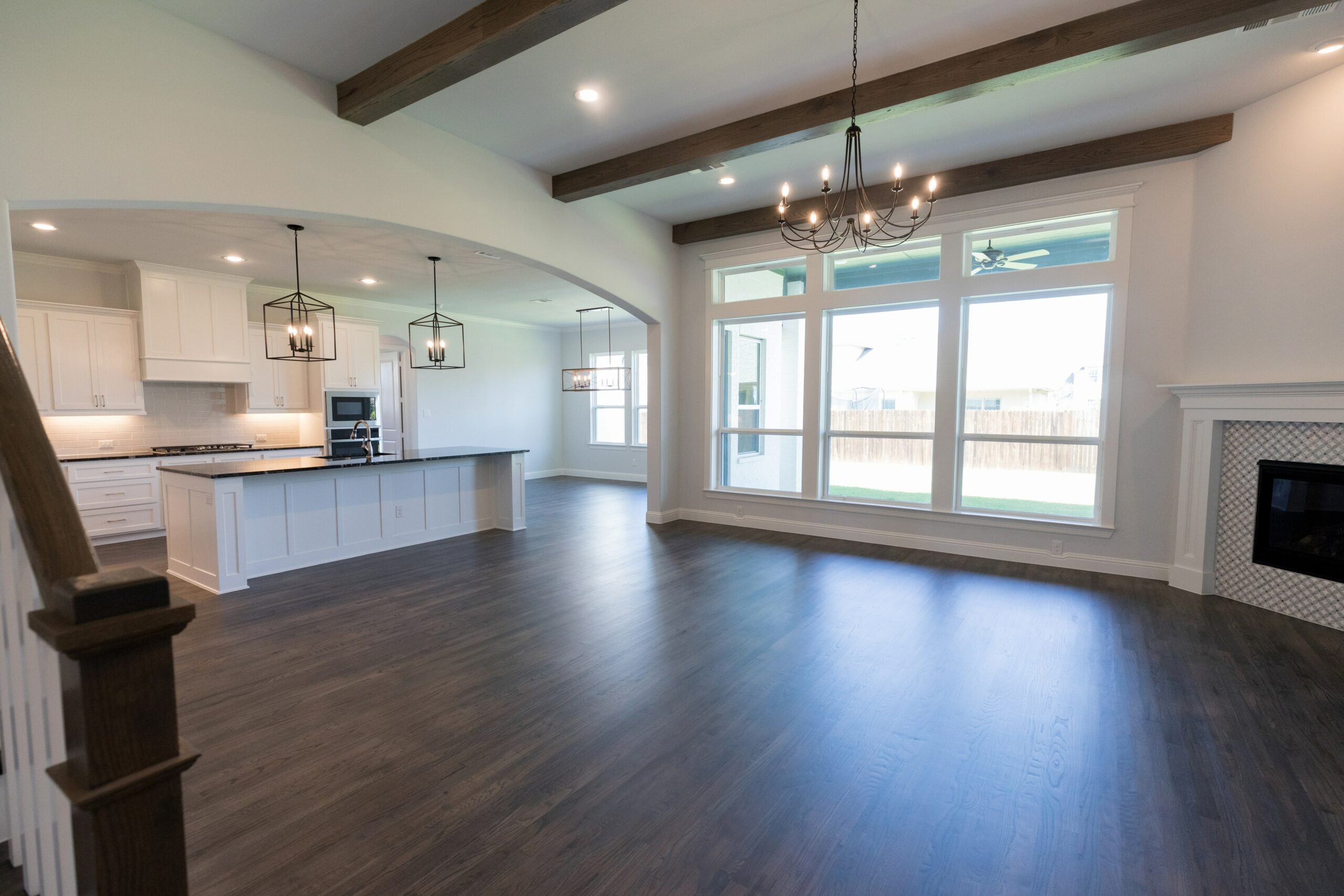 2. Cost
Let's compare tile vs. luxury vinyl cost — you might want to spend more on a flooring material to achieve a particular look or durability.
Luxury Vinyl
Luxury vinyl is a synthetic, multi-layered material designed with durability and affordability in mind. It's much less expensive to install and maintain than most other flooring materials.
Tile
Ceramic and porcelain tiles will be more expensive than luxury vinyl. Their construction and installation processes are more expensive than luxury vinyl. Additionally, porcelain tiles are more expensive than ceramic — they're heated at higher temperatures and made from more refined clays. Aside from the kind of tile, the size, color and amount of tiles will all affect the total cost.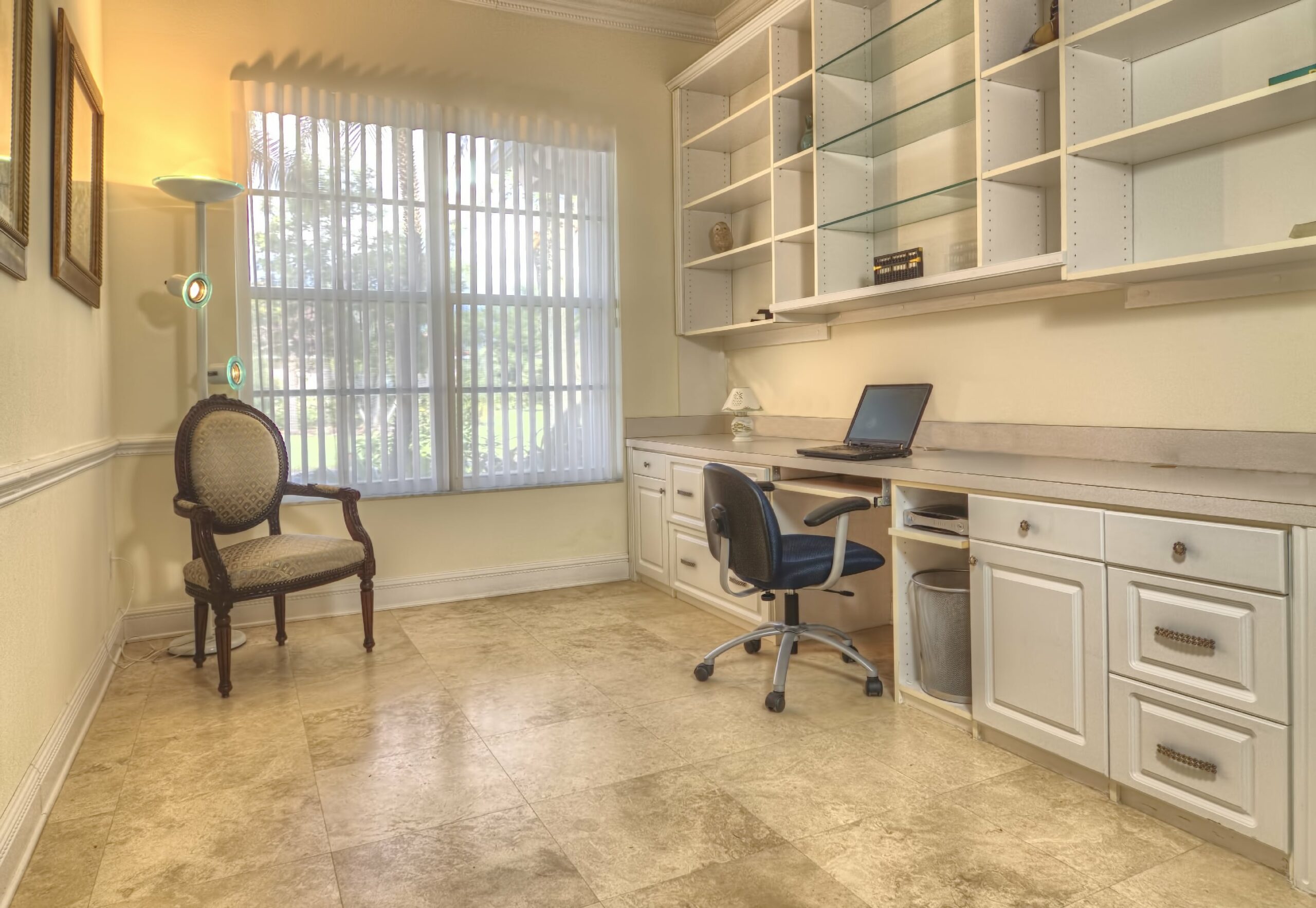 3. Life Span
The construction and materials used for flooring affect its life span. You might end up spending more money initially to get a longer-lasting flooring. Quality flooring materials should last you many years.
Luxury Vinyl
Luxury vinyl lasts around 25 years with proper installation. It doesn't have as long a life as other floorings, but it's durable, waterproof and affordable, meaning a replacement will likely be in your budget.
Tile
Tile has a long life span of 75 to 100 years when well cared for. The heating process used to create tiles makes them highly durable and long-lasting.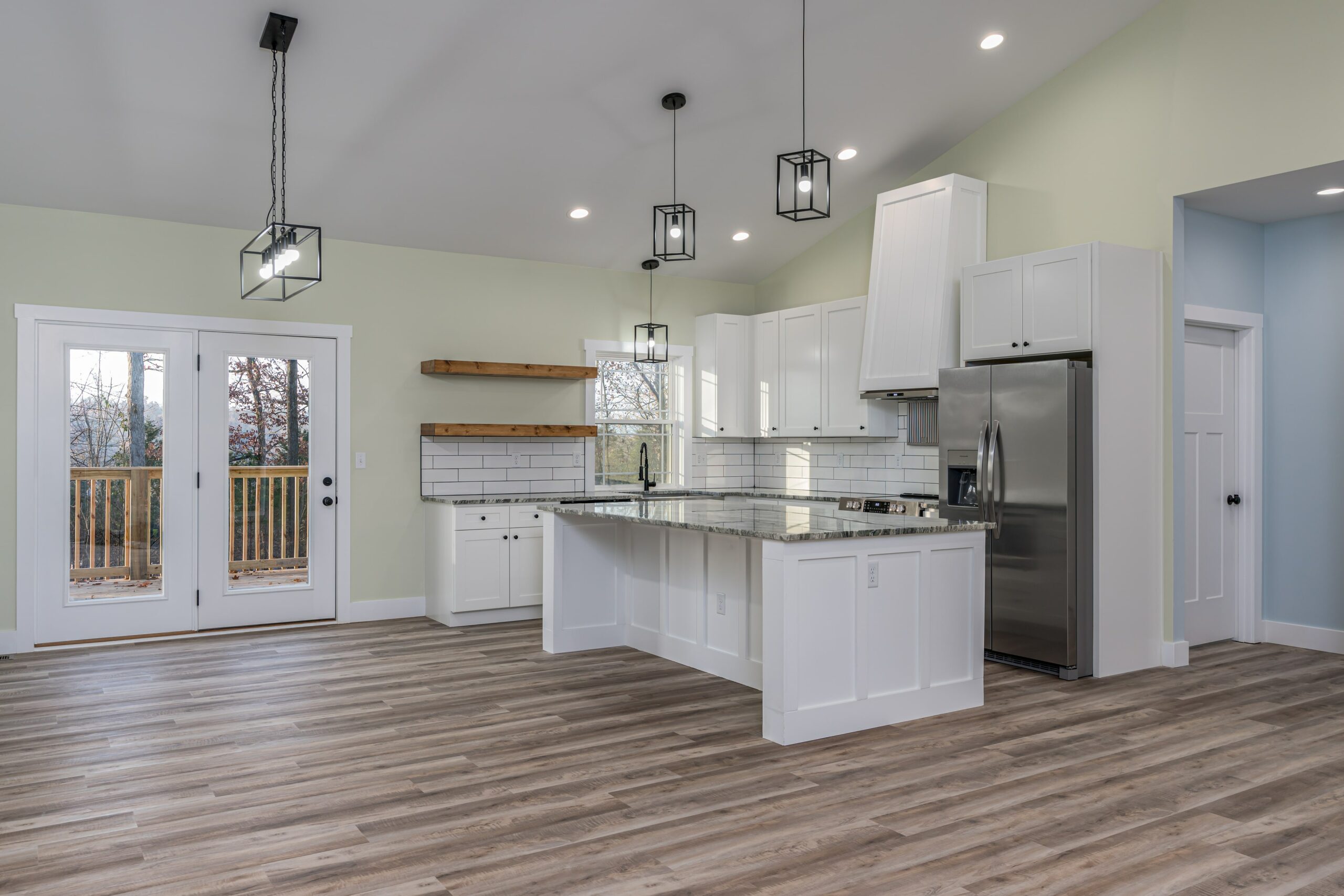 4. Durability
You depend on your floors to hold up through years of regular wear and tear. Make sure the flooring you pick will stand up to your household's lifestyle.
Luxury Vinyl
With its multi-layer construction, luxury vinyl is highly durable — it's scratch-resistant, stain-resistant and waterproof. With multiple, durable layers and a floating-floor installation, luxury vinyl will easily withstand continuous wear.
Tile
Tile is also a great, durable flooring material. With well-maintained grout, it's also waterproof, stain-resistant flooring. While it'll hold up to regular use, tile can crack for a variety of reasons, so always ensure you use professional installation and protect your tile floors from damage.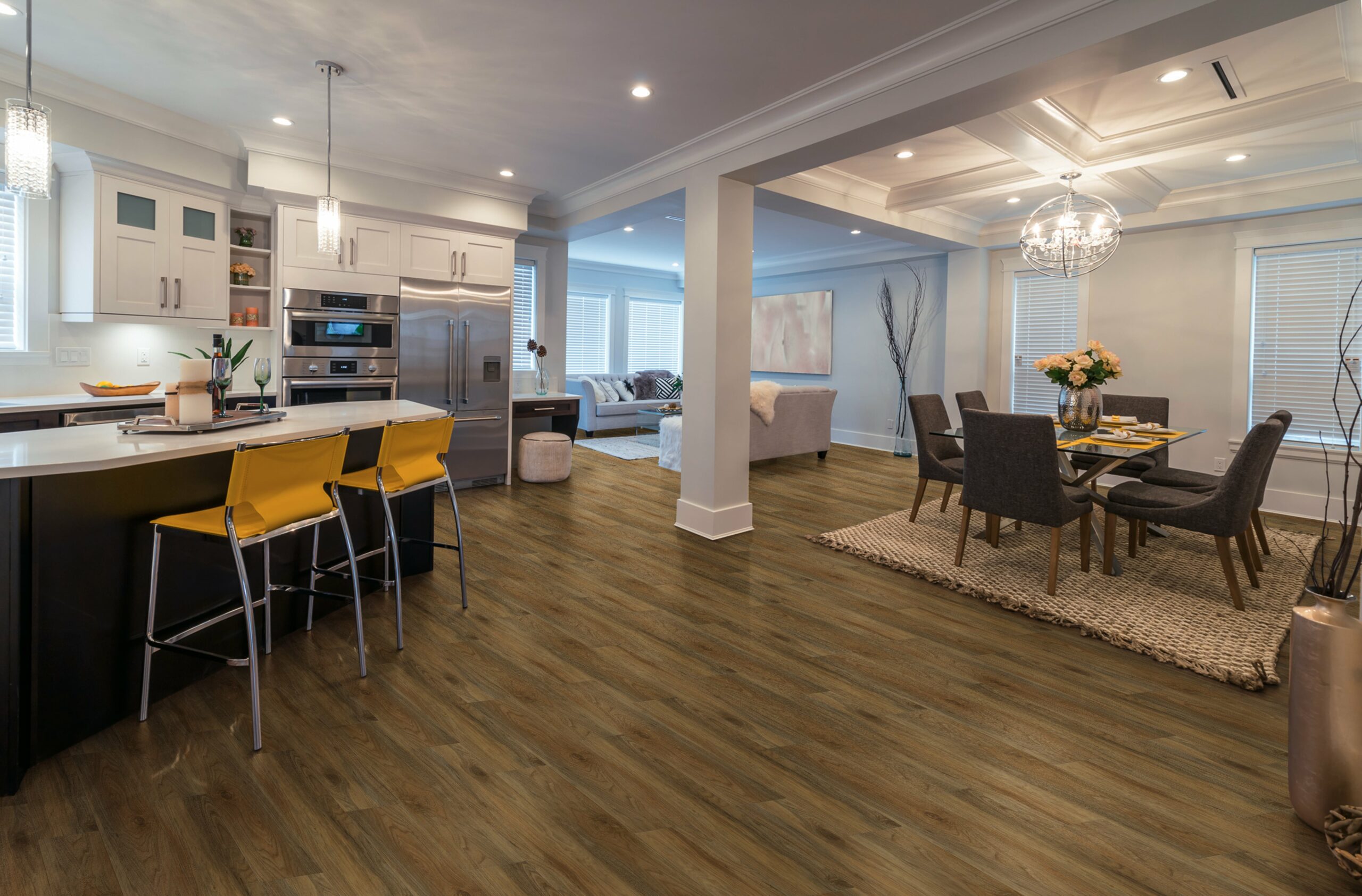 5. Maintenance
Maintenance can increase the time and money you invest in your floors. Luxury vinyl and tile have different maintenance requirements that can affect whether you choose them for your home.
Before performing any floor maintenance, always check our 50 Floor care guide provided with your installation and your specific floor manufacturer warranty. You could void your warranty or damage your floors if you don't read through everything carefully.
Luxury Vinyl
Luxury vinyl offers numerous benefits for homes, including its low maintenance needs. Unlike other materials, it doesn't need any extra care — simply sweep and mop your floors to remove dirt and grime from the surface.
Tile
Along with regular sweeping and mopping, you'll need to regrout your tiles when the grout becomes too worn and dirty. You should carefully clean your grout to remove any dirt or mold buildup. While cleaning helps maintain your grout, it'll wear away and potentially collect dirt and mold over time. Getting your tile professionally regrouted will help restore it to its original condition.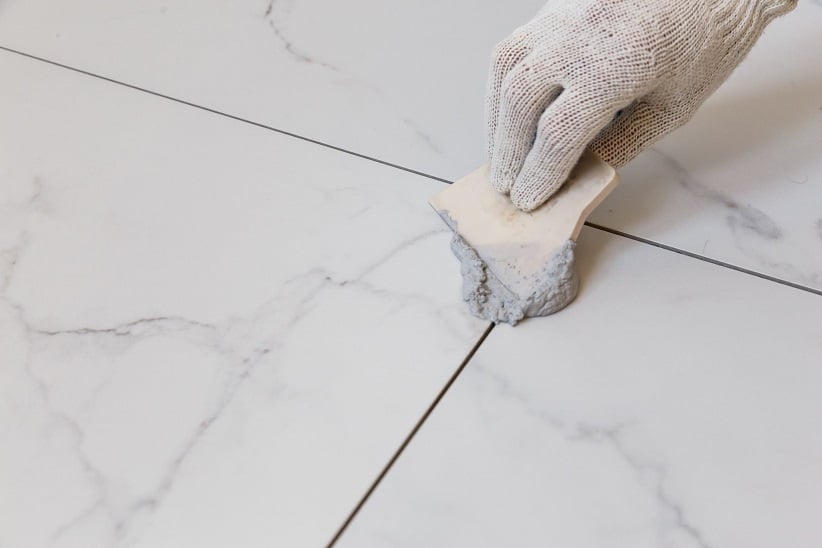 6. Resale Value
If you're looking to sell your home soon, getting new, high-quality flooring can help boost your home's resale value. When comparing tile vs. luxury vinyl, resale value is something that separates them.
Luxury Vinyl
While luxury vinyl is a durable, affordable and attractive flooring, it won't increase your home's resale value. Still, a new luxury vinyl floor can make your home more appealing to potential buyers since updated floors elevate the look of your house.
Tile
Tile has great resale value, especially porcelain tile. Buyers love its look and durability, making it an excellent option for anyone looking to sell their home.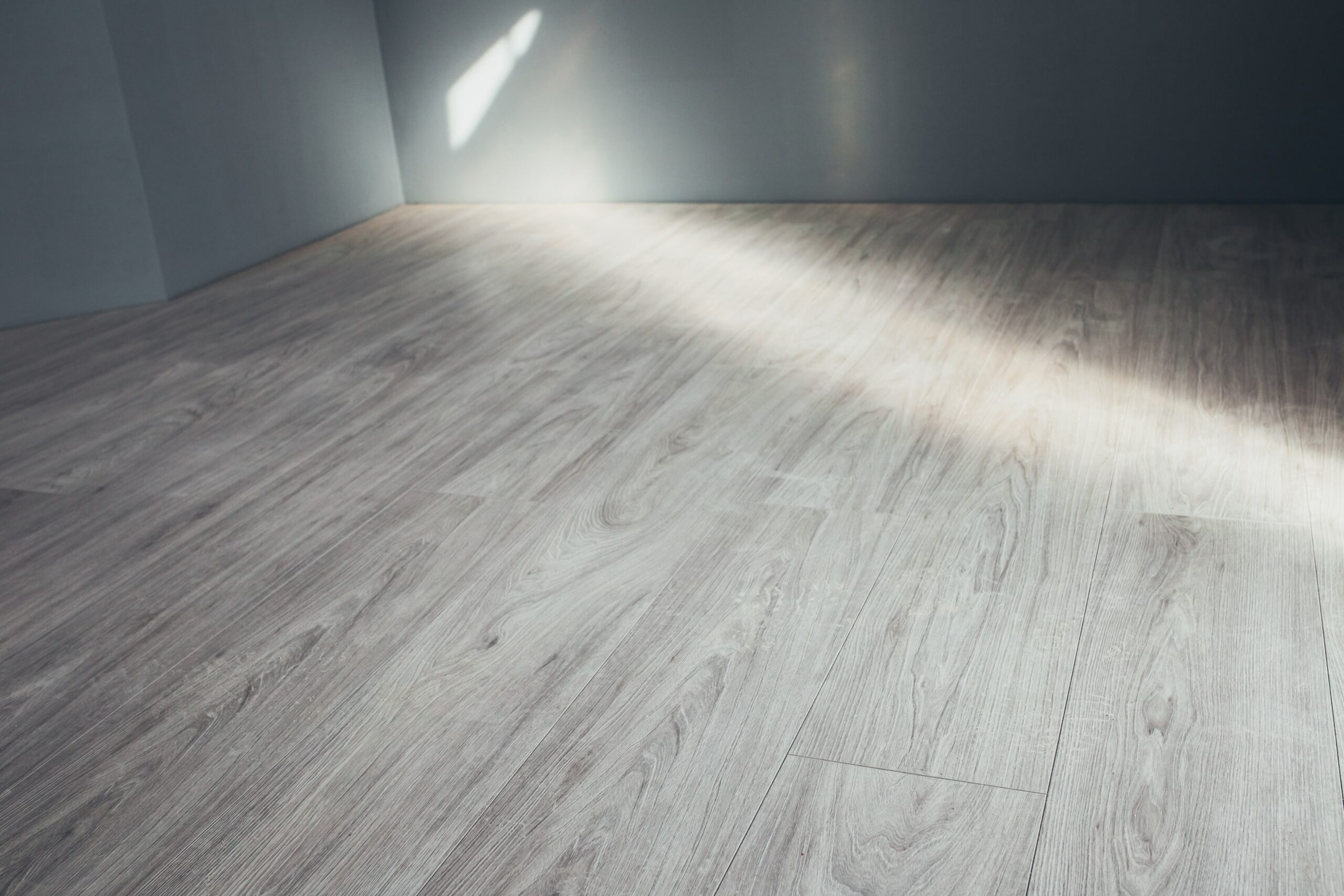 7. Comfort
Depending on your installation room and your household, you might want comfortable floors in your space. While most flooring materials are hard, you can improve their comfort with mats and area rugs.
Luxury Vinyl
Luxury vinyl is a hard flooring. It won't be soft to sit or fall on, so families with small children might want to opt for rugs or carpets placed on top of it.
Tile
Tile is also a hard flooring. It's cold and smooth, making it slippery when wet. Avoid falls by putting down rugs or wiping up any spills before walking on the tile.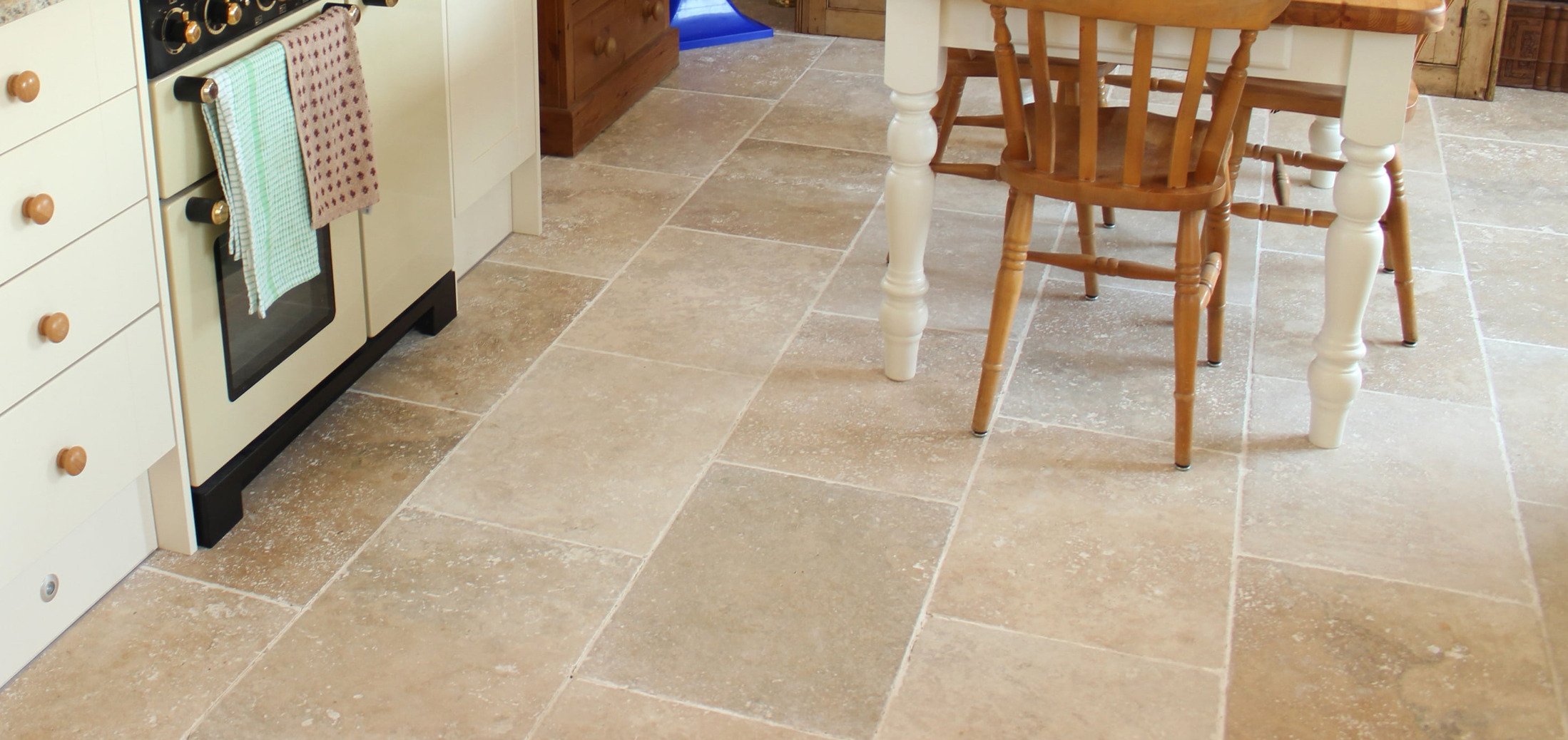 8. Installation Room
The room you're reflooring can affect the material you choose. Some floors are susceptible to water damage, so putting them in bathrooms is likely to lead to moisture issues. Ensure the material you pick works well in the rooms you want to install flooring in.
Luxury Vinyl
Luxury vinyl is scratch-resistant, waterproof and extremely durable. Its strength means it works well in any room. You can install vinyl in bathrooms, bedrooms, kitchens, living rooms, laundry rooms and basements without worrying about moisture or scratch damage.
Tile
Tile is waterproof and smooth — it can be easy to fall on it if it's wet. Though it's not the most comfortable flooring, tile is perfect for bathrooms, laundry rooms, mud rooms and kitchens. You can put tile in your bedroom for a unique look, but the cold tiles might be uncomfortable on your feet.