Luxury Vinyl Flooring 101
Luxury Vinyl Flooring 101 is your go-to buying guide for learning all about these floor options so you can keep up to date on all things maintenance and installation. Before choosing your favorite luxury vinyl flooring option, you will want to consider the following factors:
Type of flooring: Luxury vinyl flooring comes in planks and tiles.
Patterns: Depending on the flooring type you choose, different patterns appear due to the installation process.
Installation: The different luxury vinyl flooring options change the installation process, ranging from snapping planks together to laying a single sheet down.
Appearances: Each type of luxury vinyl flooring can replicate realistic materials in other popular floor options.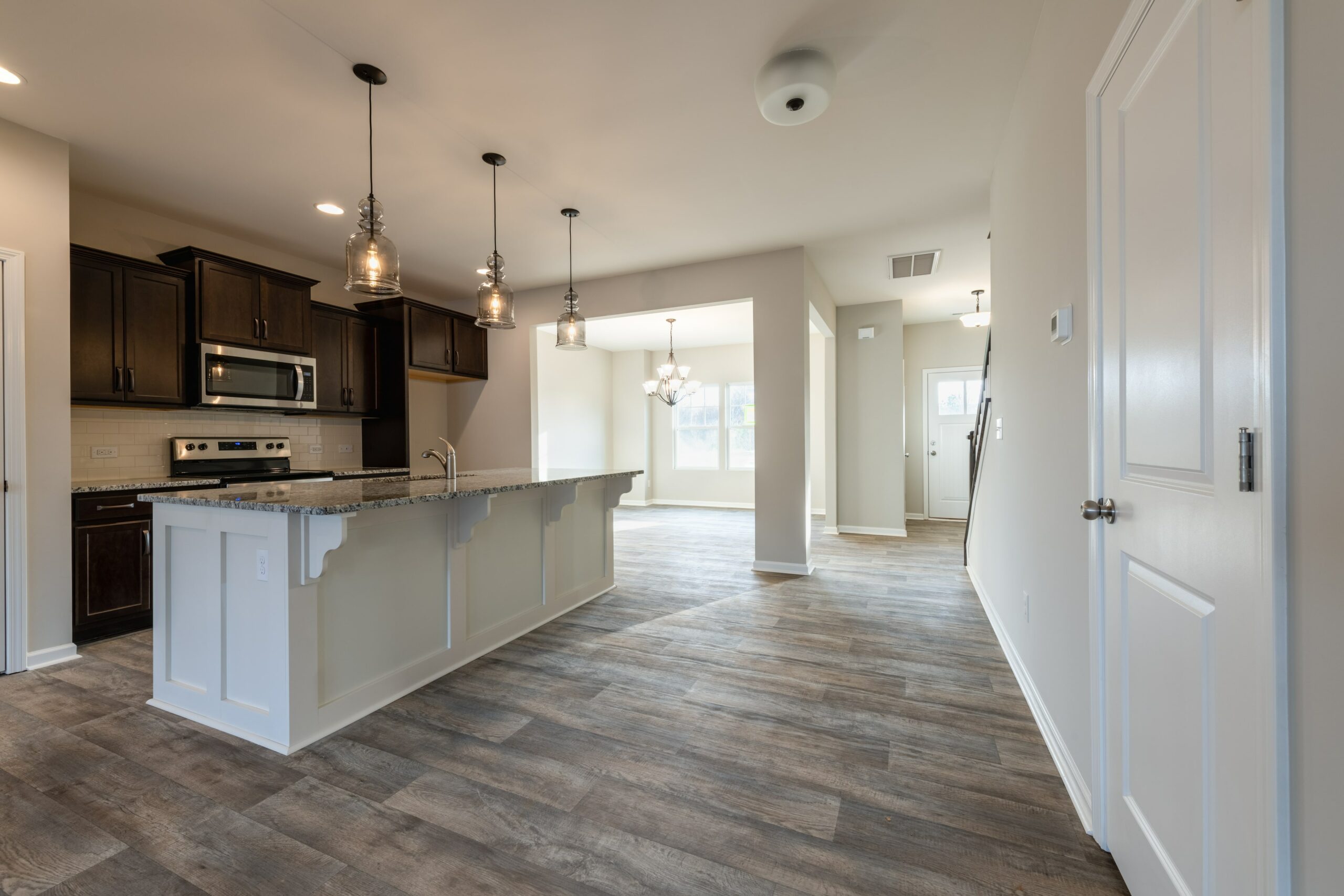 Luxury Vinyl Flooring Installation
At 50 Floor, our team of talented carpenters installs luxury vinyl flooring with care and precise measurements. Before the installation day arrives, we will order the desired material in the color, pattern and size you need.
During the installation process, our team will remove old flooring material, move your furniture, cut the planks or tiles and install the new floor. Luxury vinyl takes only a few hours to install, depending on the size of the room. You can enjoy your new floors faster than most types of material.
Click here for more information about luxury vinyl flooring installation.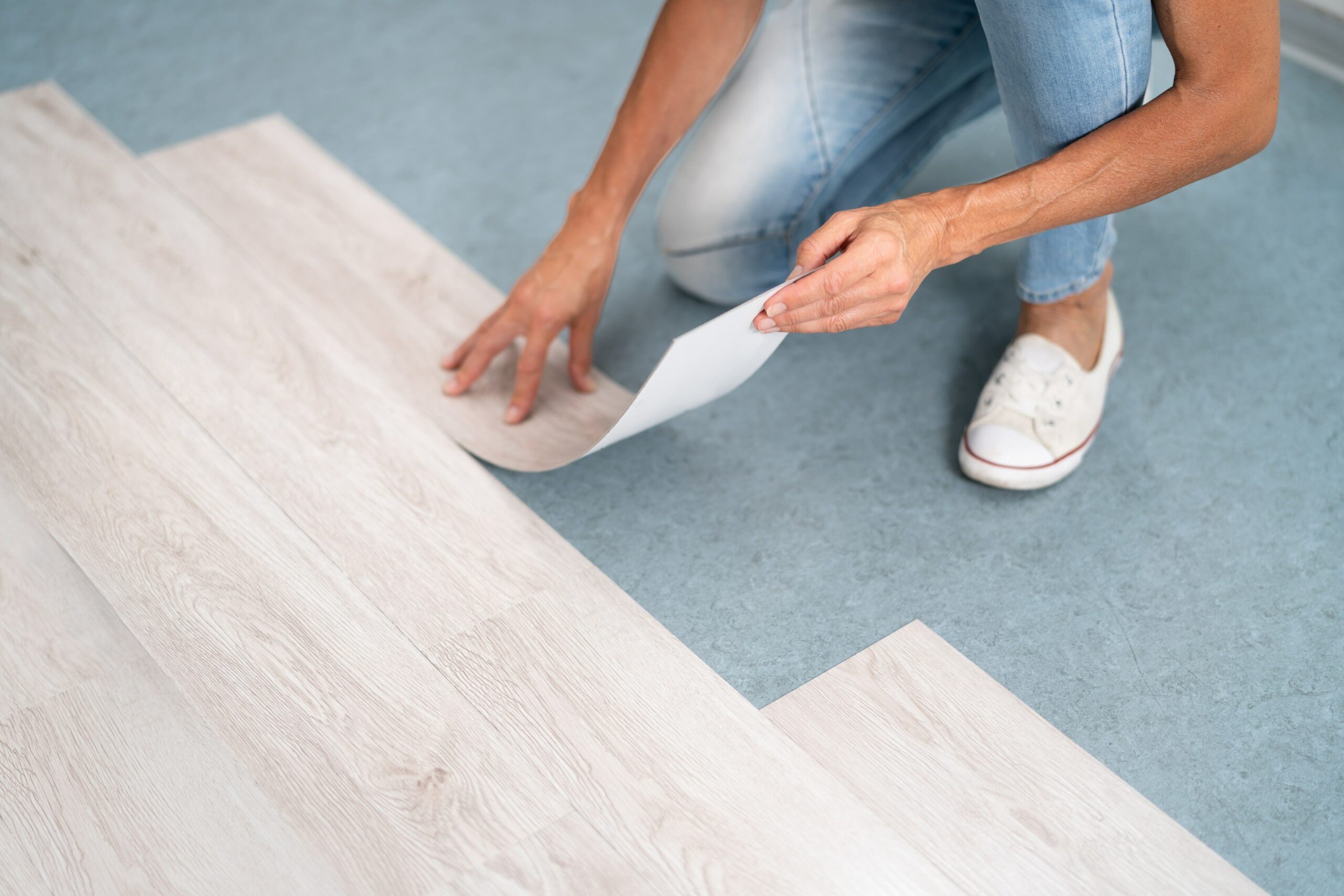 Luxury Vinyl Flooring Care
Proper care for your luxury vinyl ensures a longer life span for your floors. Luckily, vinyl is incredibly durable and can withstand intense UV rays, moisture and the messes that occur in everyday life. The added layers of protection allow this material to be waterproof and can grant you peace of mind since you only need to clean your floors a few times a month.
You can follow a few simple procedures to maintain your floor's shine. Clean up spills or other messes as soon as you notice them. You only need a damp paper towel to wipe up minor wet spots since the solid surface will not absorb moisture.
You can place rugs on the floors with the highest foot traffic to extend the life span of your vinyl. Although they can withstand heavy weight for years, it is always wise to provide added protection in these areas, such as mudrooms, hallways and near the front door of your home.
To avoid grime build-up, make a habit of sweeping or vacuuming at least once every two weeks. Dust and debris can make their way onto the floors if you have pets or like to keep doors and windows open. A simple sweep can make your floors shine again. For heavier spills from baths or cooking, mop the surface to get as much moisture off the floor as possible.
Every few months, set some time aside to deep clean your vinyl floors. You can put some elbow grease into this process by cleaning the grout between each tile.
Click here to read our full page on caring for your luxury vinyl flooring.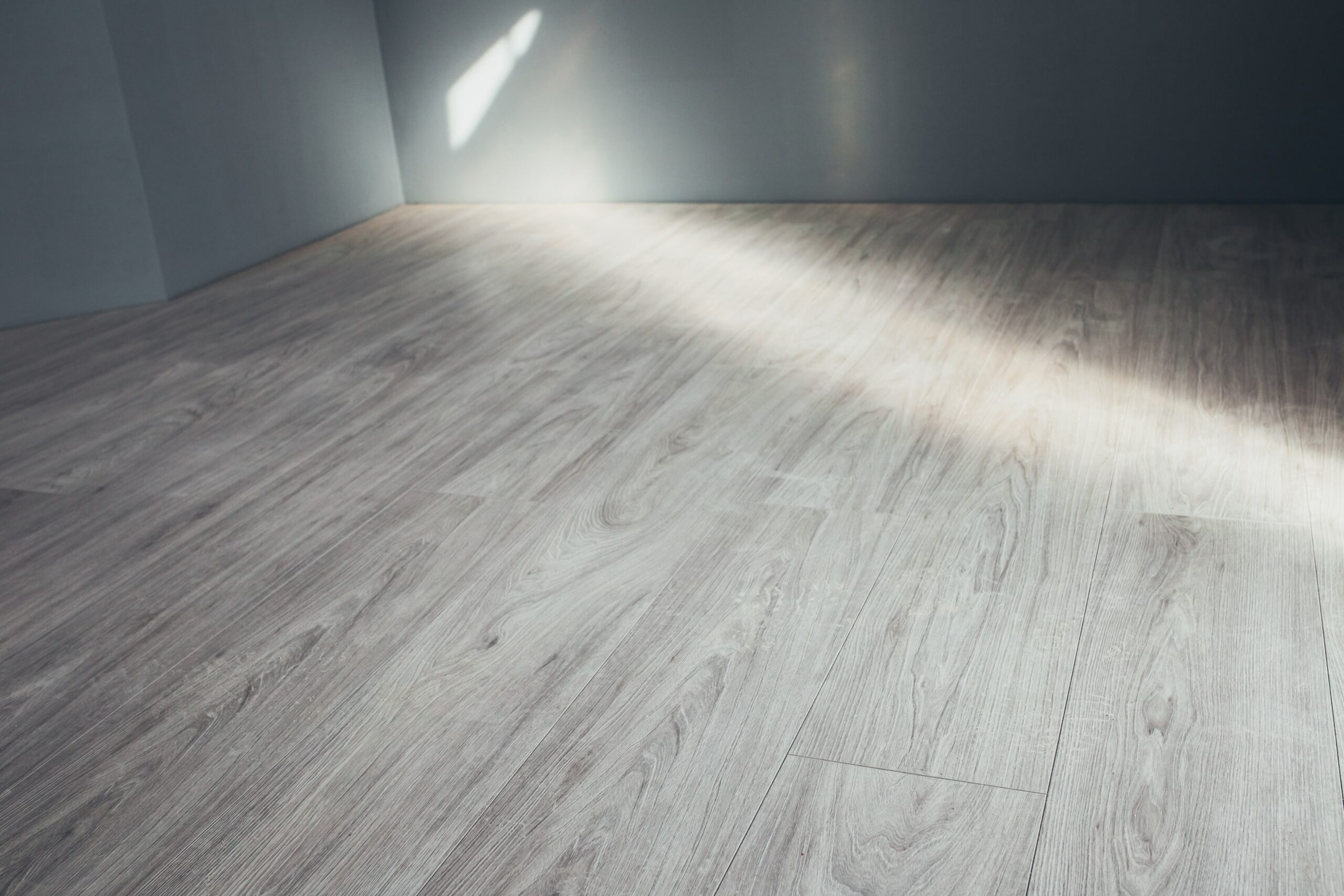 Best Flooring for Your Interior Design Style
As vinyl becomes more popular among new homeowners, there is no doubt that modern-style homes pair well with luxury vinyl flooring. Both vibrant and neutral colors have become a staple in many homes nationwide.
Luxury vinyl flooring can transform living spaces to match your home's style or architectural focal points. Consider the aesthetic you want to achieve in your home and complete the look with precise color and material selection from 50 Floor.
For minimalistic styles, neutral colors are your go-to choice. Nothing compliments a subtle design for bathrooms, living rooms or bedrooms better than a bold dark gray or brown. These colors are consistent with most design elements that incorporate white, black and gray into walls and decor. Less is more with these beautiful hues.
You can also choose between marble or wood visuals for your floor. Both styles are simple yet bold, making the space stand out in subtle ways.
For retro or boho style homes, light beige and brown flooring match the simplicity of saturated colors. The faded, bright hues of these flooring options provide a layer of flair to any room with bright blues, greens and oranges. These floor colors regularly compliment rooms that receive natural light to create a peaceful ambiance. Wood typically looks best in retro and boho homes to tie a realistic look into the living spaces.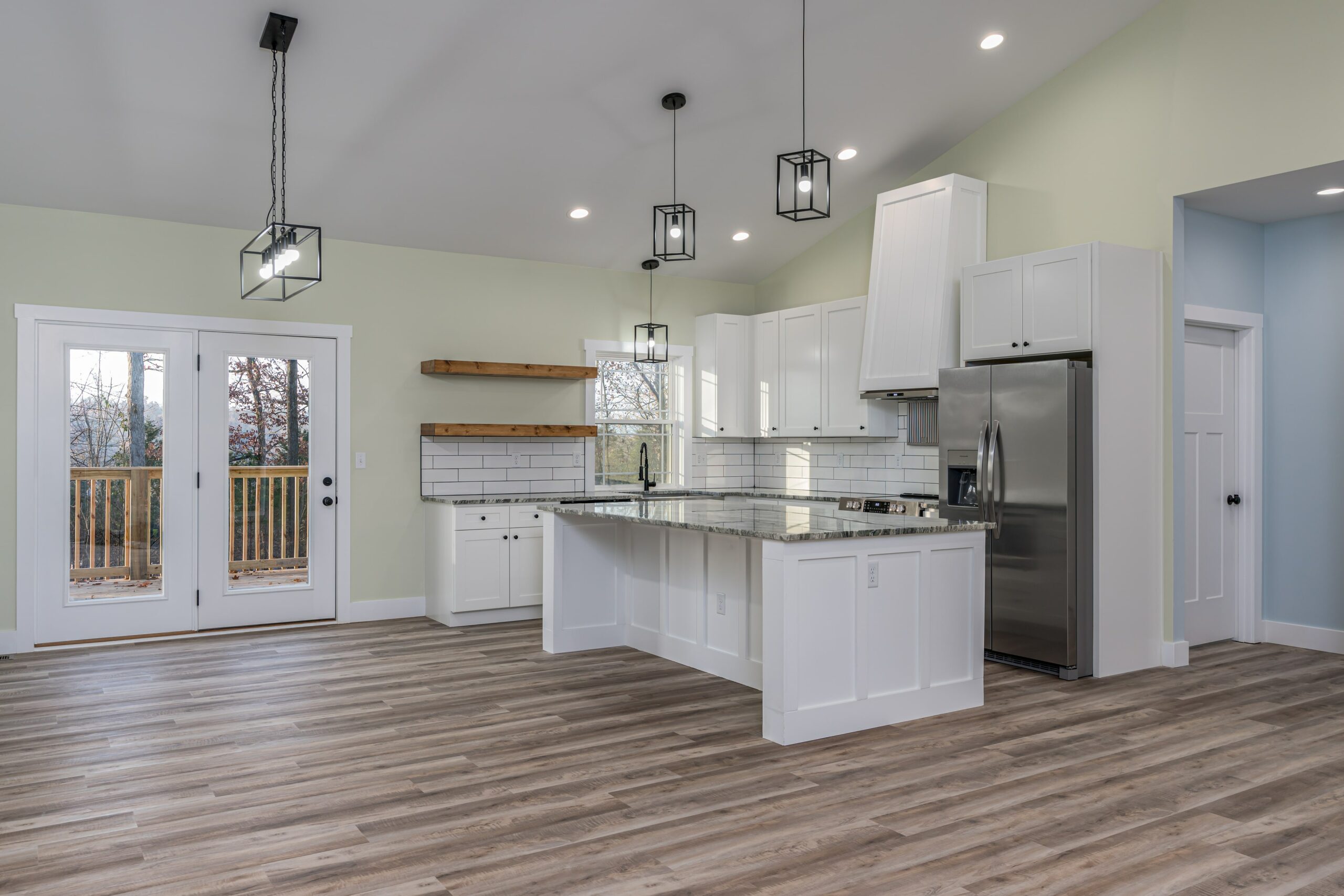 Reviews
Hear From Our Happy Customers