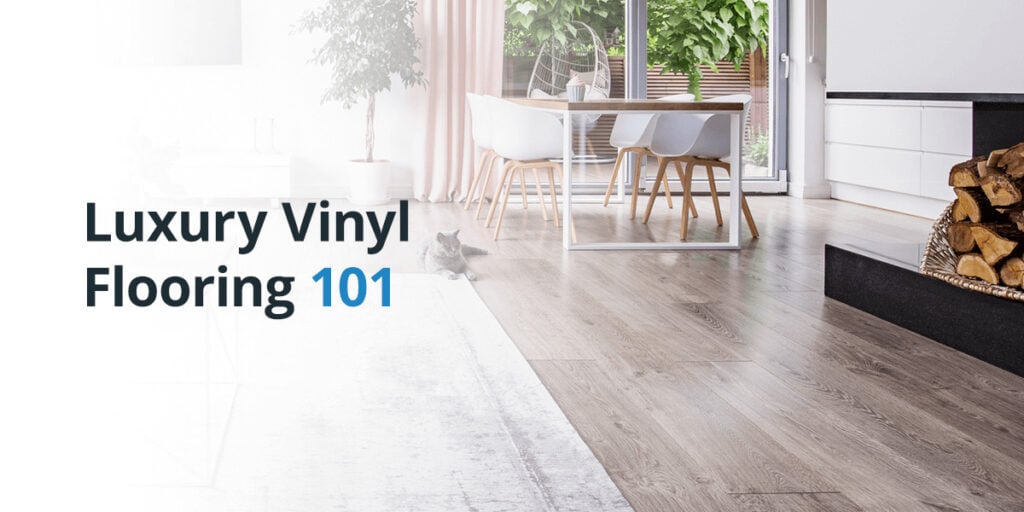 While shopping for new floors, you might have come across luxury vinyl flooring. This type of vinyl is an affordable, strong flooring capable of withstanding years of moisture and wear and tear.
If you think luxury vinyl might be a good option for your home, check out our 101 guide to all the basics of luxury vinyl flooring. Learn more about luxury vinyl, what types we offer, how to choose it, proper care and more!
What Is Luxury Vinyl Flooring and What Is It Made of?
Luxury vinyl flooring is a more advanced and durable form of vinyl. Luxury vinyl has become an excellent way for homeowners to get the look and feel of more expensive materials without the expense.
Several layers of synthetic material are pressed together to create long-lasting, highly affordable, waterproof flooring. It has more layers than regular vinyl, making it thicker and stronger. The increased number of layers allows it to have textures that mimic natural materials.
The layers include a backing layer, which lets you install the flooring without having to lay another underlayment first. It also consists of a waterproof layer, a foam layer for cushion, a fiberglass layer for support, a wear layer that protects the flooring and a clear coat for added sheen and protection.
Luxury Vinyl vs. Vinyl Flooring
While you might think luxury vinyl flooring is identical to standard vinyl flooring, they have a few significant differences that can affect your floors. Luxury vinyl is a more advanced version of vinyl — it has more layers, sturdier construction and comes in more cut and natural options. Standard vinyl comes in sheets or tiles but not in planks like luxury vinyl. This makes standard vinyl a far less convincing wood imitation.
Standard vinyl sheets are more water-resistant than luxury vinyl planks or tiles made of plastic composite. Because sheets don't have seams like tiles and planks, there are fewer spots for water to penetrate and affect the subfloor. The trade-off for this water resistance is that sheet vinyl doesn't look as good as textured luxury vinyl, which emulates classic woods and stones to elevate your rooms. If you'd like 100% waterproof luxury vinyl flooring, try our SPC flooring, made of a stone and plastic composite with a dense and resilient core.
Improved technology allows luxury vinyl to come in more natural textures and patterns than standard vinyl. While you can get many manufactured colors and patterns with standard vinyl, luxury vinyl comes in more realistic textures and tones, meaning you get the look of natural flooring without the cost. Additionally, luxury vinyl's construction makes it more durable and less prone to scratches and dents than standard vinyl.
While luxury vinyl is more affordable than other flooring types like wood and tile, it costs more than standard vinyl. However, this means you're getting higher-quality, longer-lasting, attractive flooring without some of the flaws of traditional vinyl. Overall, luxury vinyl is a better, more durable flooring material than standard vinyl and is worth the extra cost for the increased life span and look.
Features of Luxury Vinyl Flooring
The layered, synthetic construction of luxury vinyl allows it to have many features that make it a low-maintenance, durable flooring material for any room. These features give luxury vinyl the advantage over flooring materials like hardwood and carpet since it takes on less damage and is better able to withstand the wear and tear of everyday use.
Some of the features of luxury vinyl include:
Water-resistant
Stain-resistant
Scratch-resistant
Natural appearance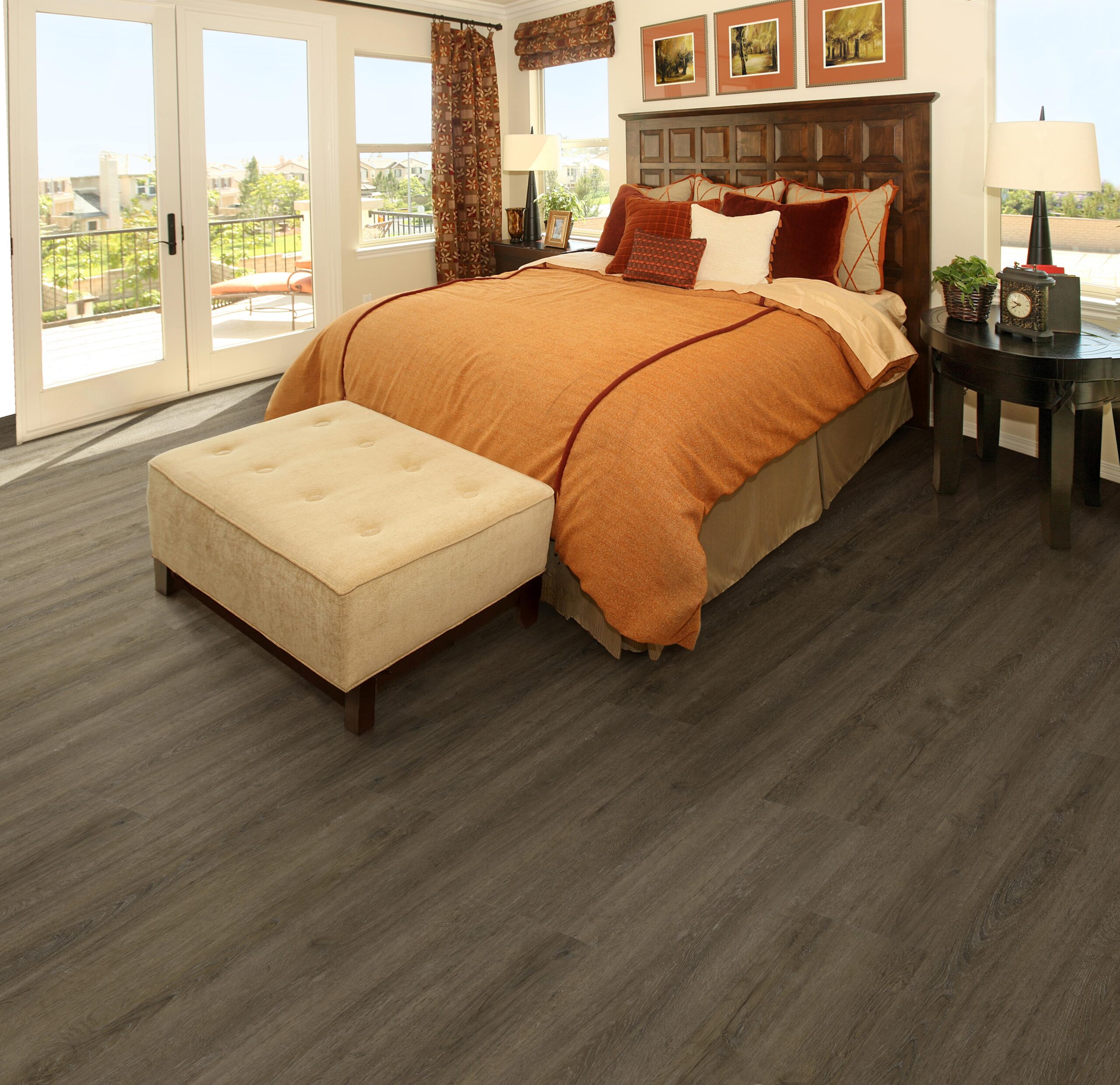 Luxury Vinyl Flooring Pros and Cons
If you're looking for high-quality, attractive flooring on a budget, luxury vinyl flooring has many benefits that will improve your home experience. Before buying your new flooring, you should consider its benefits and drawbacks. Not all flooring materials will work in every room of your home, so make sure you're getting the right flooring for your needs.
Let's look at some luxury vinyl pros and cons.
Pros
Luxury vinyl flooring has some great benefits that will ensure you have great-looking floors for years:
Affordable: Luxury vinyl is much more affordable than natural flooring materials. Its multi-layer and textured construction allow you to enjoy the look of natural materials like wood without the cost, intensive installation and weakness to moisture. It's an excellent option for solid flooring without going over budget.
Durable: Luxury vinyl is highly durable with several layers, lots of support and a scratch- and scuff-resistant surface. It's built to last and is specifically designed to withstand long-term wear and damage.
Moisture-resistant: The synthetic materials used in luxury vinyl are resistant to water damage. Also, luxury vinyl comes with a waterproof layer that helps protect the floor from moisture penetrating the upper layers. This makes luxury vinyl an excellent choice for any room in the house, especially ones with heavy humidity like bathrooms, mud rooms, laundry rooms and basements.
Versatile: Luxury vinyl has patterns, colors and textures printed onto the top layer — this means your flooring looks are virtually unlimited. You can replicate wood or stone and choose planks or tiles to fit the exact look you want for each room.
Easy maintenance: Simply sweep and mop your luxury vinyl whenever you think it needs it. It doesn't need regrouting or refinishing like tile and wood.
Allergen-resistant: With no fibers or grout to catch dirt and allergens, luxury vinyl is an excellent option for anyone with allergies. It won't trap hair, dust and debris, letting you enjoy your home to the fullest without worrying about allergen irritation.
Natural appearance: Luxury vinyl has many options that mimic natural flooring materials like wood and stone. Modern technology allows the tiles or planks to have the appearance and textures of natural flooring, making luxury vinyl a convincing alternative to real wood or stone.
Cons
There are a few downsides to luxury vinyl:
Not eco-friendly: Luxury vinyl is made with synthetic materials. While they aren't harmful to your health, they aren't as environmentally friendly as flooring from natural materials.
Difficult to remove: Sometimes, the adhesive on luxury vinyl makes it hard to remove it from your floors. Always use professional removal to ensure you're getting quality, safe flooring removal.
Resale value: Luxury vinyl doesn't have the same return on investment as natural wood or genuine tiles. It's affordable, sturdy flooring, but it won't significantly increase the value of your house.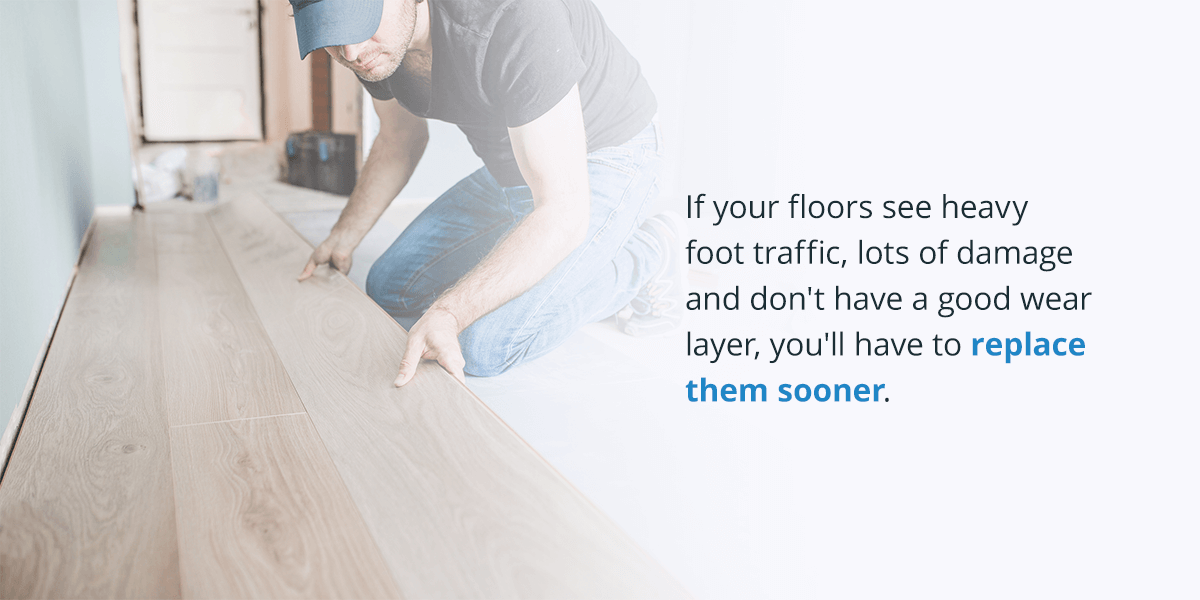 How Long Does Luxury Vinyl Flooring Last?
With correct installation, luxury vinyl flooring can last up to 25 to 30 years. Its multi-layer, synthetic construction helps it withstand many years of wear and tear, so you won't have to replace it anytime soon once it's installed.
The life span of your luxury vinyl flooring will depend on several factors. If your floors see heavy foot traffic, lots of damage and don't have a good wear layer, you'll have to replace them sooner. Keeping them clean and protecting them from sunlight will help them look new for many years, so make sure to care for your floors correctly.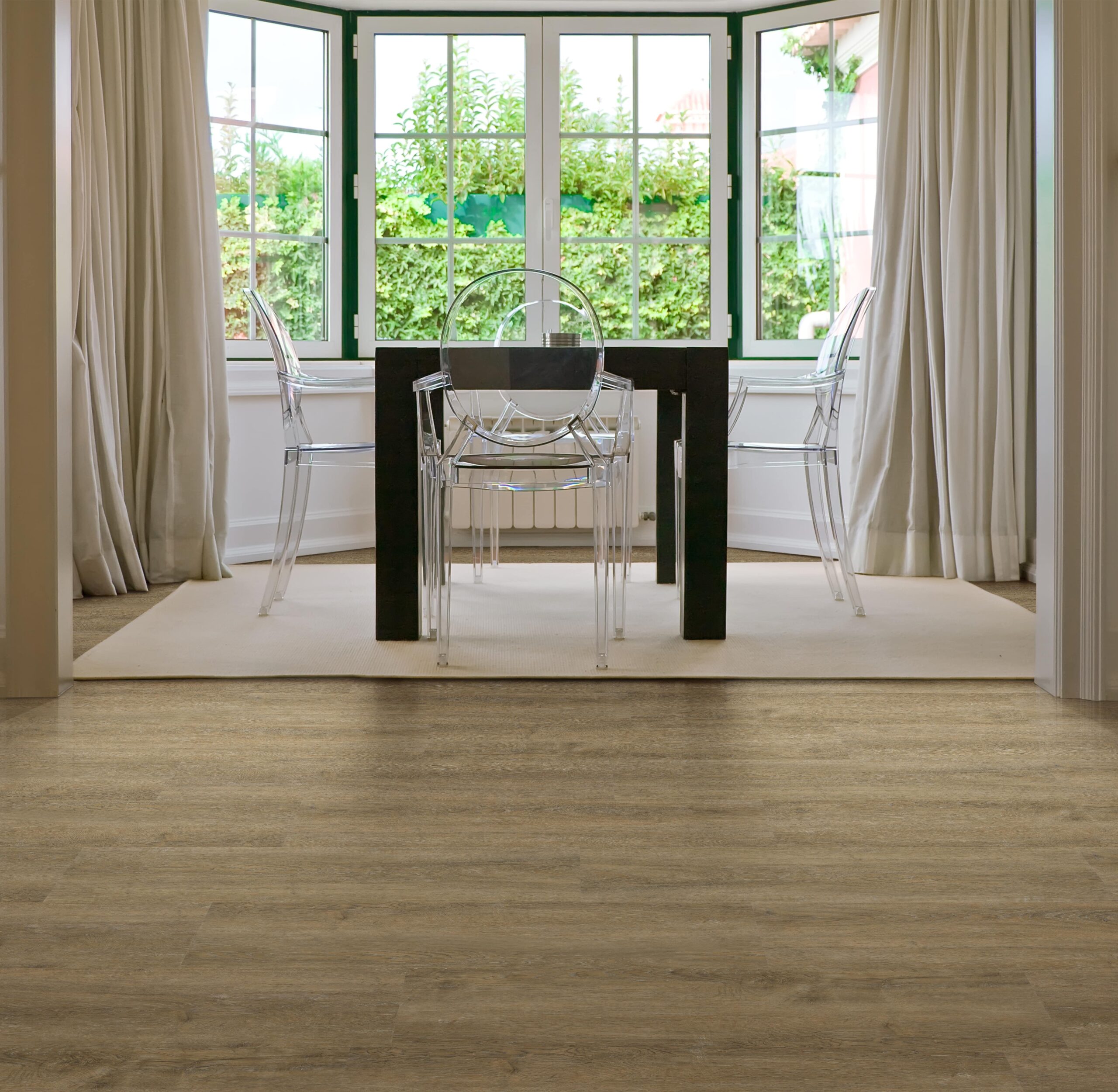 Types of Luxury Vinyl Flooring Backing
We offer three kinds of backing for your vinyl floors. Each has its own features that affect sound, installation and comfort.
Cork: This backing is soft and provides good sound absorption, reducing noise when you walk on it. Cork is durable — it can last up to 30 years — and you won't need another underlayment for your floors.
Felt vinyl: Felt needs some extra care before installation. It has to sit in the installation room for 24 hours to let it acclimate before it can be installed. It also needs a permanent adhesive for installation.
Fiberglass vinyl: Fiberglass has a loose-lay structure with a reusable adhesive. It features great acoustic muffling and won't warp, shrink or crack.
Styles of Luxury Vinyl Flooring
There are dozens of styles of luxury vinyl flooring. Pick any stain or shade you like and have a floor that looks and feels like natural material without the upkeep.
Get a wood-look luxury vinyl plank to draw the eye to your floor.
Choose a stone-look tile for bathrooms to add a luxurious feel to your floors.
Pick a luxurious wood- or stone-look in SPC sheets for large spaces and open floor plans.
Whatever wood or tile patterns you want, you can get them in luxury vinyl.
How to Choose Luxury Vinyl Flooring
When choosing new flooring, you'll want to look at every aspect of your home, budget, style and needs. Good flooring should work with your preferences and fit within your budget range. Otherwise, you won't enjoy it as much as you should!
Here are some factors you should consider to help you choose your luxury vinyl flooring:
Room: While all luxury vinyl is water-resistant, the space you're installing it in might influence the look you get. You might prefer tile in your bathroom and plank for living rooms and bedrooms. If the room sees lots of moisture, you might want to select a floating-click style over glue-down to ensure the floor will hold up well against heavy humidity.
Room size: Room size will affect the size of your luxury vinyl planks or tiles. Choose vinyl plank flooring with wide planks to make a room feel bigger or pick medium-sized tiles for a uniform, subtle look.
Design: The existing design of your home will influence the flooring you get. You want to choose a style that complements your house's colors, tones and patterns. Pick a cooler, gray-toned luxury vinyl to bring out whites, navies, blacks and deep browns. Lighter flooring colors will make a room look bigger and brighter. Find the style that suits your home.
Budget: Luxury vinyl is an affordable flooring material, but several factors can still raise the project's total cost. The size of your room, the type of backing, the installation method and the material the vinyl mimics all affect luxury vinyl flooring cost. You might pay more for a floating-click floor that mimics high-end wood species. Talk to your flooring company about pricing and options to get the best fit for your budget.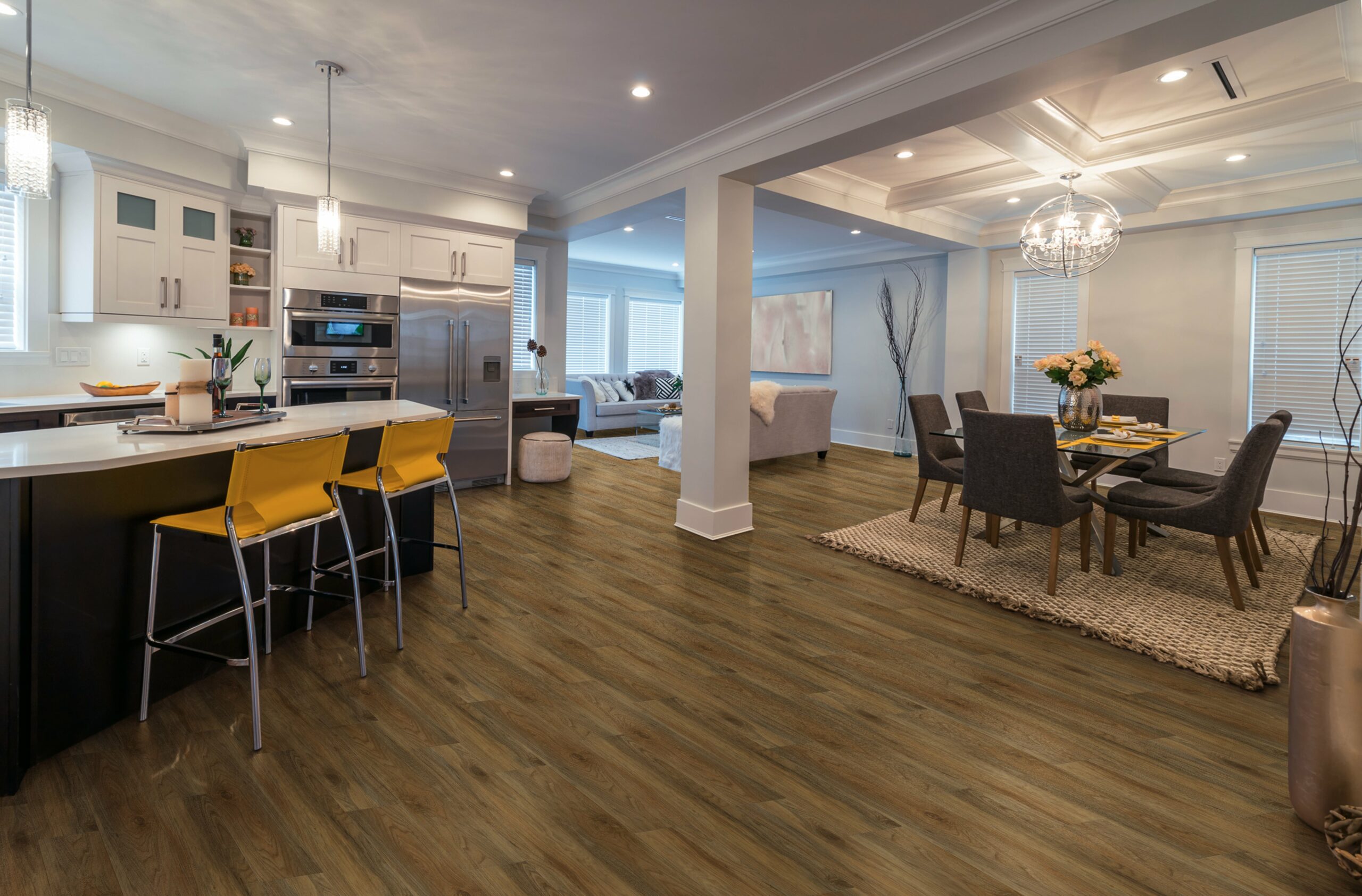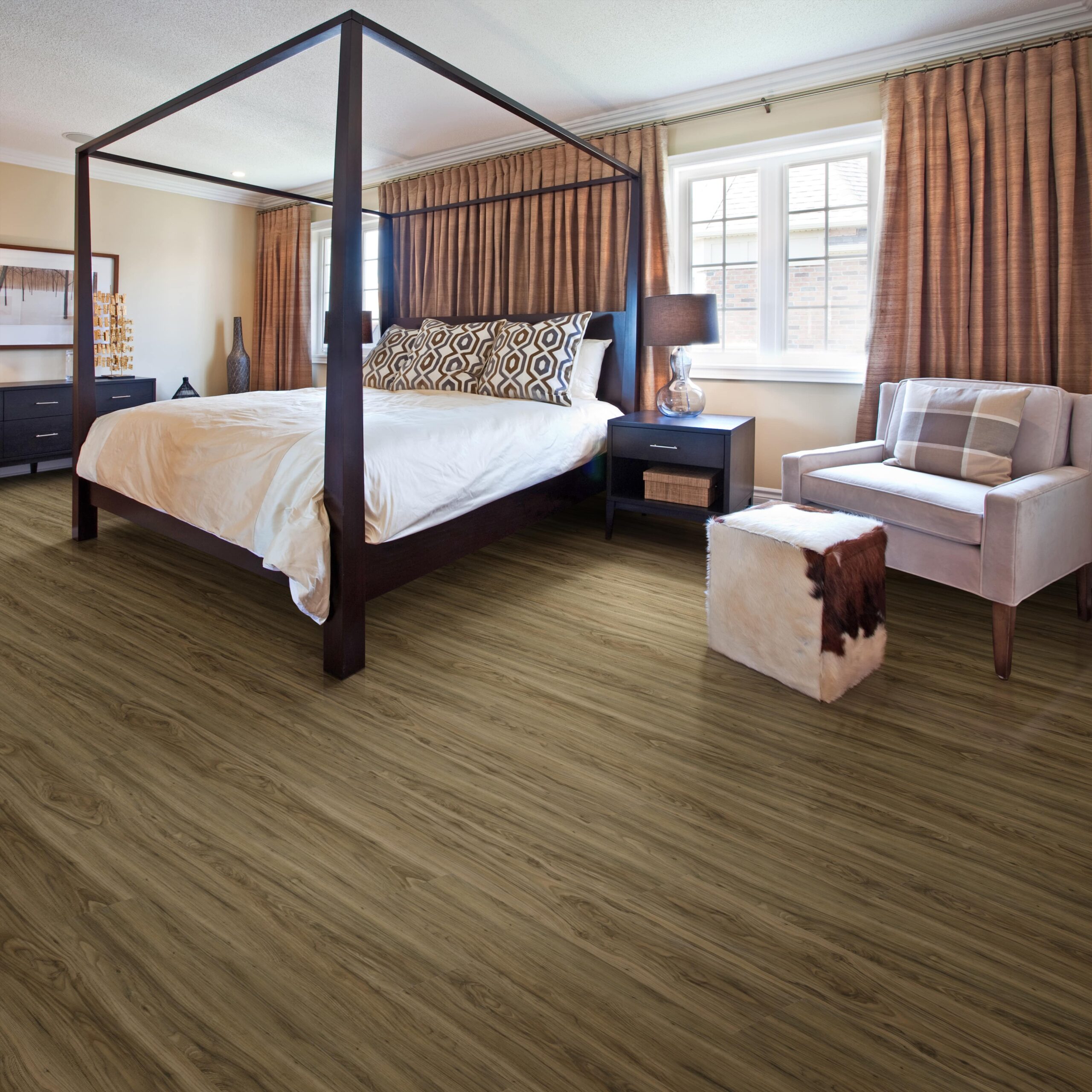 How to Install Luxury Vinyl Flooring
You can get luxury vinyl installed as either glue-down or floating-click vinyl. The type of installation you choose will depend on your subfloors or existing floor layer and your desired installation result. Glue-down adheres to the subfloor while floating-click hovers above the subfloor. Both plank and tile luxury vinyl can be installed with either method.
Once you've picked a type and style of luxury vinyl flooring, it's time for the installation. At 50 Floor, we handle the installation process for you so you can ensure you're getting high-quality, lasting floor installation for your home. On the installation day, our installers will arrive at your home and confirm payment, material and space details with you.
Then, they'll give you a timeline for job completion, so you know when you can expect to have completed floors. After finishing the installation, they'll go over the work with you and provide you with a care guide so you can maintain your new floors.
Luxury Vinyl Flooring Care
Luxury vinyl flooring is straightforward to care for. It doesn't need periodic refinishing like wood, and it doesn't have grout like tile, so you don't have to worry about regrouting the floor, either. As long as your floors are professionally and correctly installed, they won't warp, crack or take on moisture damage.
Cleaning luxury vinyl is also simple. Vacuum or sweep any loose dirt and debris to keep the floors smooth and clear. You can gently mop your floor to help remove stuck-on dirt and other grime. All you need is warm water and a mop, or you can use a non-abrasive floor cleaner. Check your care guide for detailed instructions about cleaning and caring for your luxury vinyl floors.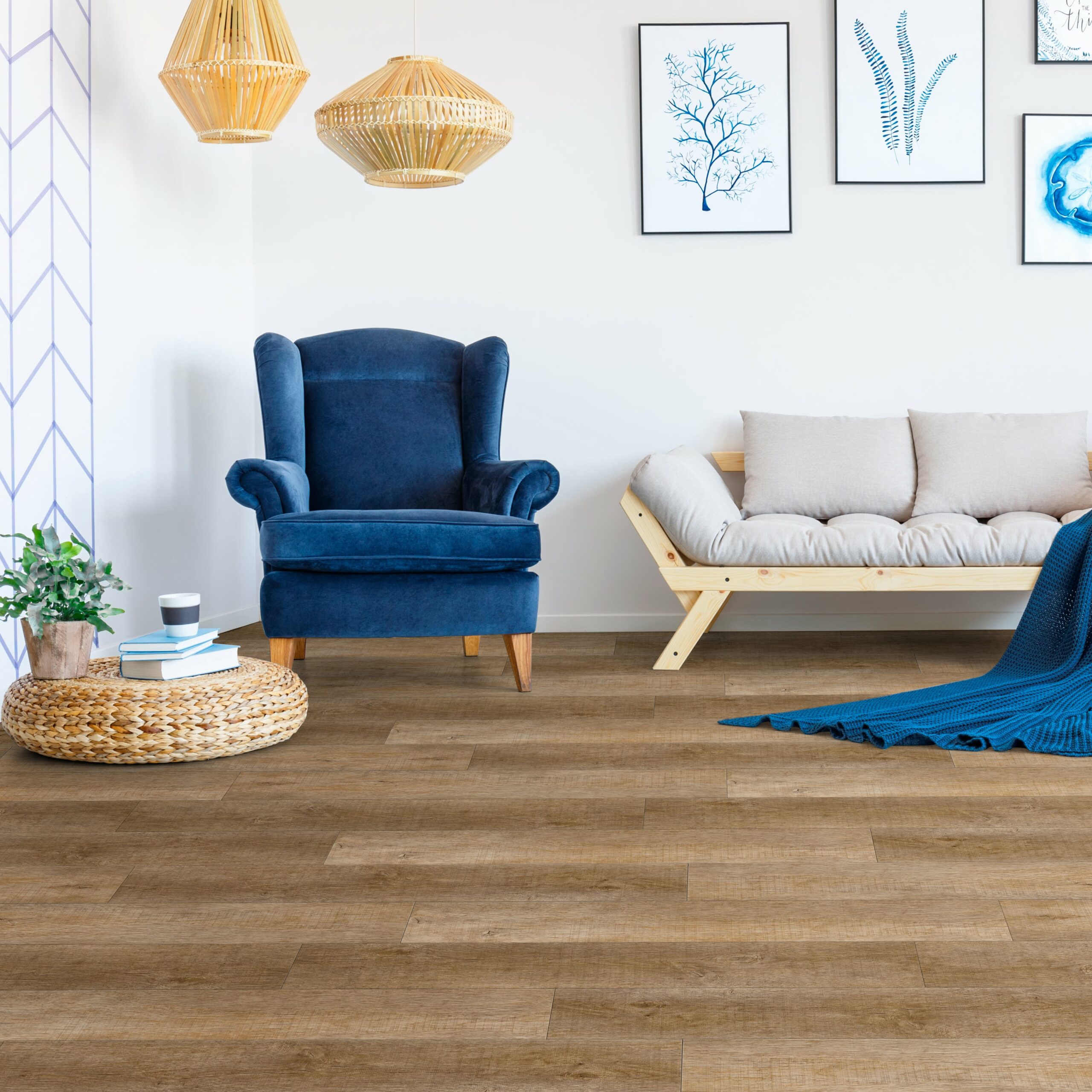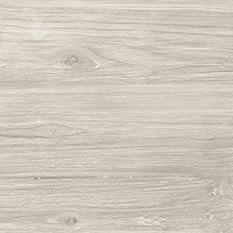 Shop 50 Floor for Luxury Vinyl and Installation
Now that you know all the basics of luxury vinyl flooring, it's time to explore your new flooring options. At 50 Floor, we carry luxury vinyl planks and tiles and vinyl sheets. Our vinyl flooring is high-quality, durable, water-resistant and works perfectly for any room in your house. Pick the luxury vinyl that mimics your favorite wood or stone and enjoy luxurious, easy-to-maintain flooring at great prices.
If you're interested in installing new luxury vinyl flooring, schedule an appointment with us and get your renovation started today!