From determining the right type, species and color to understanding proper care techniques, there are many considerations when choosing hardwood flooring for your space. Luckily, we have everything you need to know right here. Browse this handy guide for types of hardwood flooring, color choices, cleaning tips and more!
Hardwood Flooring 101
When it comes to choosing hardwood flooring, the process is a little more complex than simply picking something that looks pretty in your home. You'll also want to consider factors such as:
Type of flooring
You'll first need to decide whether you want solid or engineered hardwood flooring.
Wood species
You'll have a wide range of species to choose from, including oak, walnut, maple, cherry and others.
Grain pattern
Depending on how the wood was cut, it will create a specific pattern on the planks.
Finishing options
Your flooring's finish will dictate how you clean and maintain the floors. Pre-finished hardwood comes with a pre-applied stain and top coat. Meanwhile, unfinished floors arrive raw and unfinished. The contractor will apply the finishing layer after completing the installation.
If you're interested in learning about the basics of hardwood flooring, check out our Hardwood Flooring 101 guide for everything you need to know as a beginner!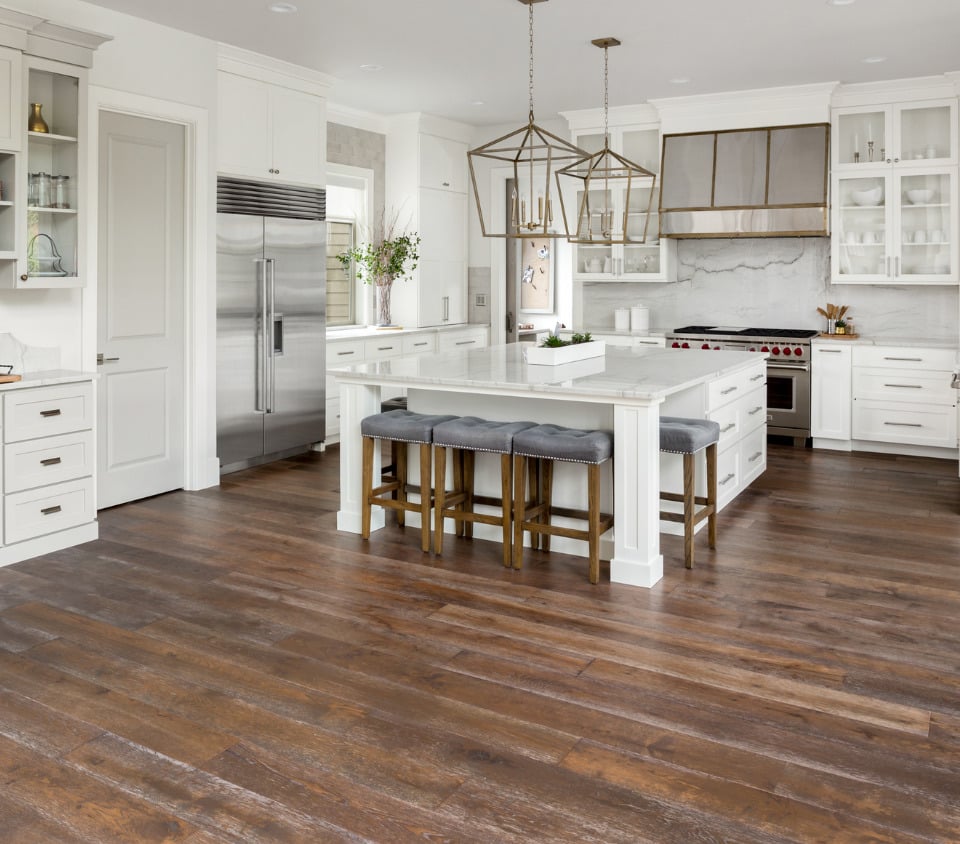 Every room in your house reflects the unique style and vision you have for your home. Whether you have a traditional home, modern home, or rustic style home, the right hardwood floor can tie the whole aesthetic together. Quality flooring is also fundamental to your home's functionality, so consulting a professional with extensive knowledge about hardwood flooring is a must.
Let's look at two popular types of hardwood flooring below!
Engineered hardwood: Engineered hardwood is highly resistant to humidity and moisture, accommodating a variety of spaces. It's also a more cost-effective option than solid wood.
Solid wood hardwood: Solid wood is highly durable, allergen-resistant and easy to maintain. Its superior acoustics, quality and attractiveness add value to your home.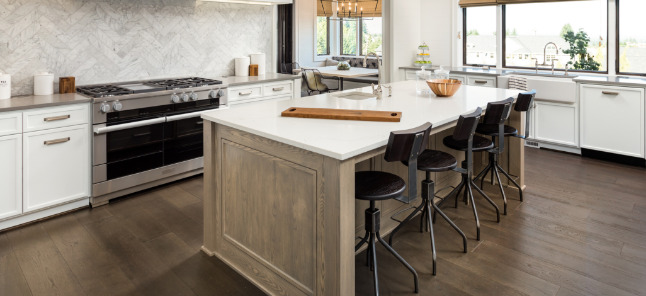 Engineered Hardwood
First, engineered hardwood flooring contains a thin strip of durable wood species over high-grade plywood, which are compressed into a criss-cross design. The plywood is stable enough to resist cupping and warping from moisture, meaning it won't expand and contract with the changing seasons.
Unlike solid hardwood, you can place engineered hardwood in areas like kitchens, bathrooms and basements provided they don't have significant moisture exposure. Additionally, engineered hardwood tends to be less expensive than solid hardwood.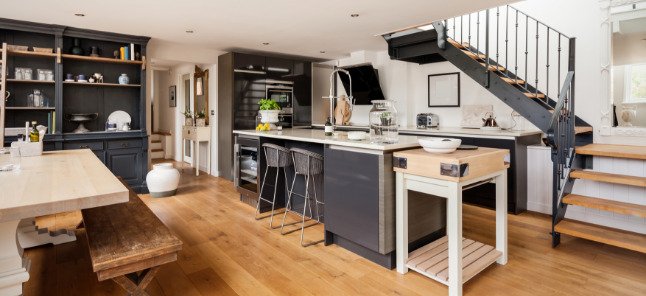 Solid Wood Hardwood
Next, solid wood flooring consists of thick, solid wood planks bonded with a tongue and groove along each side. Each plank typically has one piece of hardwood about ¾ of an inch thick. The wood can come in a range of species like oak, maple, cherry, bamboo or walnut, each offering a unique look.
With its natural grain and colors, many enjoy the authenticity and feel of solid wood. It's also popular for its long life and durability. Because the boards are generally thicker than engineered wood planks, you can sand down and refinish them multiple times.
Hardwood Flooring Installation
At 50 Floor, our installation process starts with helping you choose the right hardwood flooring. We'll come to your home and show you various flooring options to help you determine what meshes best with your space. Tell us about your vision and ask us any questions so we can find a floor that meets your needs.
After you've made your purchase, we'll go over all logistics such as warranties, ordering and installation agreements. Our vetted professionals will ensure a timely and stress-free installation process so you can enjoy your new floors as soon as possible.
To learn more about our hardwood installation process and how you can prepare for your new floors, checkout our hardwood installation guide here.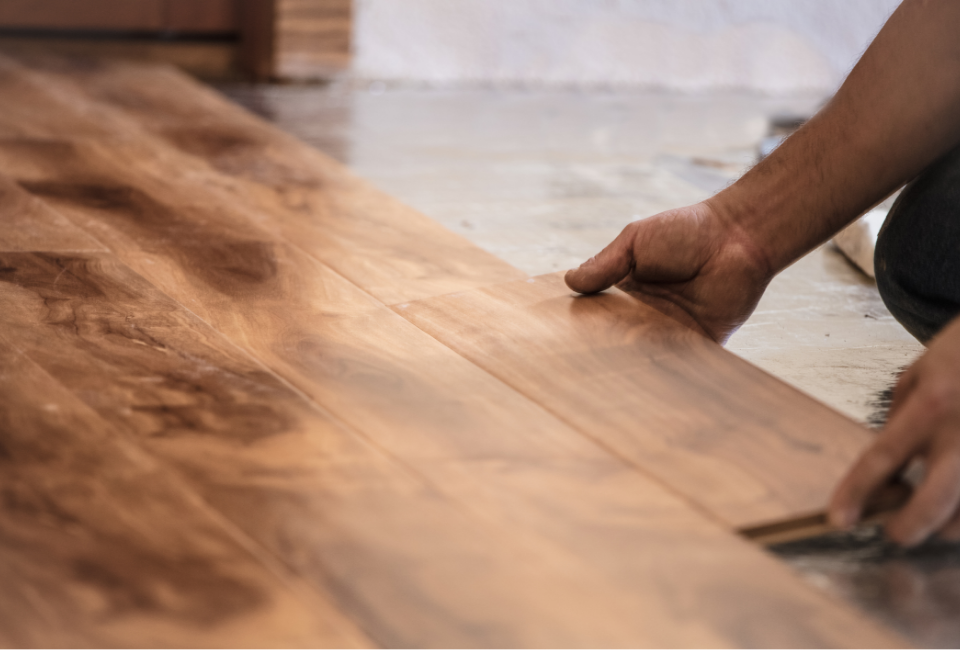 Hardwood Flooring Care
Next, here are some hardwood floor care and maintenance tips to keep it looking top-notch:
Clean spills instantly. Because wood is sensitive to moisture, it's important to wipe up spills immediately with a dry or slightly damp cloth.
Consider furniture pads. One of the best ways to keep your hardwood floor from scratching is by adding furniture pads to the legs of sofas, chairs and tables.
Dust or sweep daily. Dust, pet hair and other debris can easily settle into the grain and between floorboards. This makes regular sweeping or dusting a must.
Refinish when necessary. Wood flooring can last 20-30 years when properly maintained. However, you might consider refinishing your floor if you notice slight color irregularities, scratches on a couple of boards or dried-out wood. Extreme wear and warping likely indicate it's time to replace the floor altogether.
Explore our complete guide to caring for hardwood flooring for more helpful tips!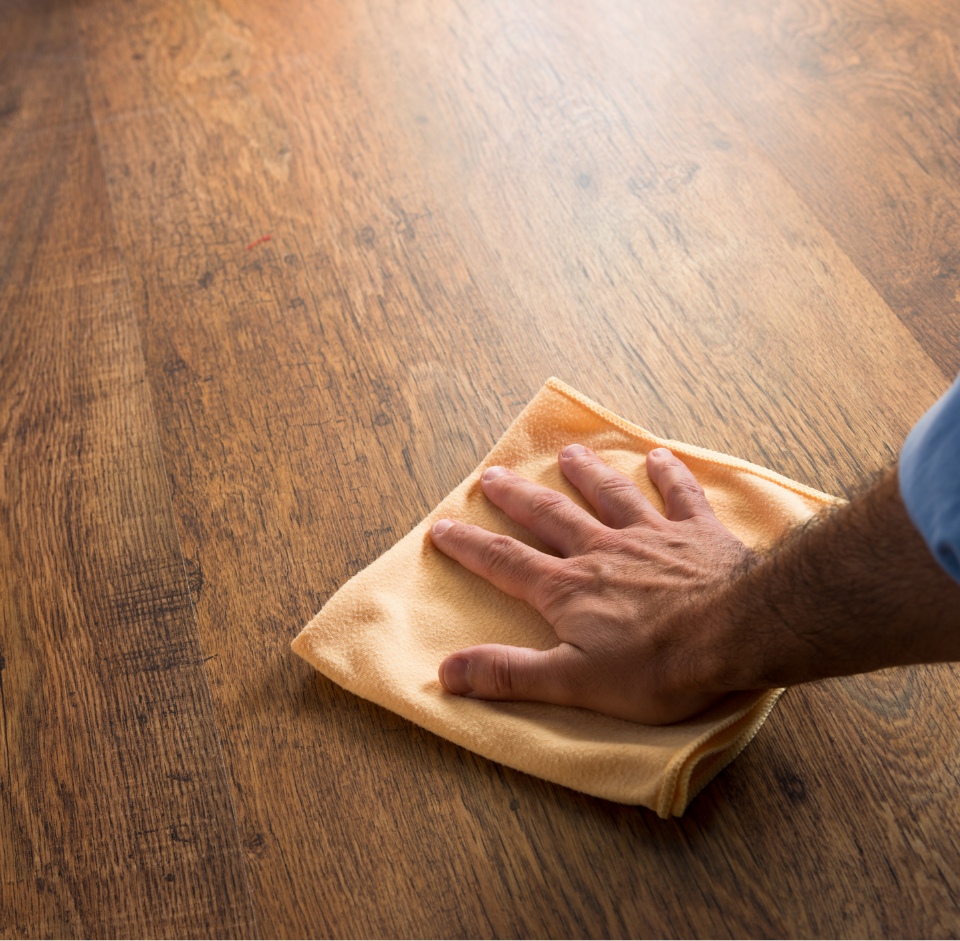 Best Flooring for Your Interior Design Style
Next, let's look at the best hardwood for different home styles:
Traditional: For a more traditional style — think classic elements that blend warm colors and neutral shades for a homey, inviting feel — white oak, red oak or birch are almost always ideal choices.
Modern: The modern home style embraces clean lines and geometric shapes. Dark walnut hardwood boasts a luxurious, elegant feel, accompanying modern homes nicely.
Contemporary: The contemporary home style embraces minimalistic elements like shades of gray, white and beige. This can make maple or white oak good choices for contemporary homes.
Rustic: Rustic home styles can be described as natural, organic and even a little distressed — think farmhouses and Tuscan-style homes. Cherry or Brazilian cherry hardwood flooring can be great choices for rustic homes as they showcase robust, authentic colors and grain patterns.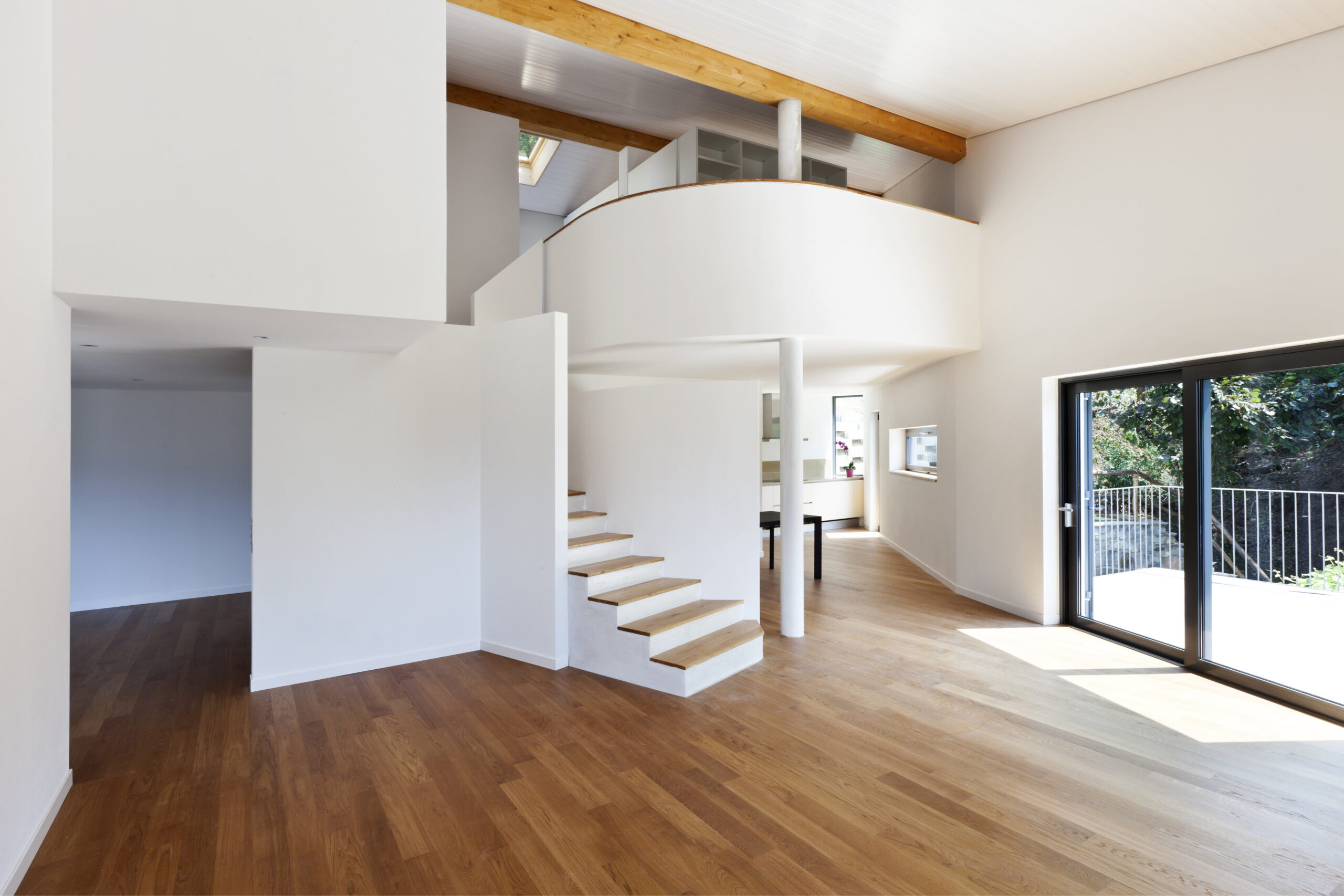 Reviews
Hear From Our Happy Customers