If you're interested in installing laminate flooring but don't know where to start, you're at the right place. Laminate flooring is a durable option for any home, providing a realistic hardwood look at a cost-efficient price. You can also style laminate to resemble tile or other flooring styles, so you can tailor the material to suit your exact preferences.
Consisting of four synthetic layers, laminate flooring is sturdy and stain resistant. Compared to other floor materials, laminate flooring exceeds at resisting wear and tear, fading, stains and more. These qualities make it perfect for high-traffic areas in your home, but it could fit anywhere.
50 Floor is dedicated to providing high-quality flooring for customers across the country. Our attractive and durable laminate flooring is an excellent option for any home. To help you get started with laminate installation, we put together a guide on our laminate flooring resources.
Laminate Flooring 101
What is laminate flooring? If you're brand new to the laminate flooring type, be sure to check out our Laminate Flooring 101 guide. This article gives an overview of laminate flooring for beginners. The resource includes:
An explanation of the four layers of laminate flooring
Installation options
Styles and types
Pros and cons of laminate flooring
You can use this guide to understand laminate flooring basics before an installation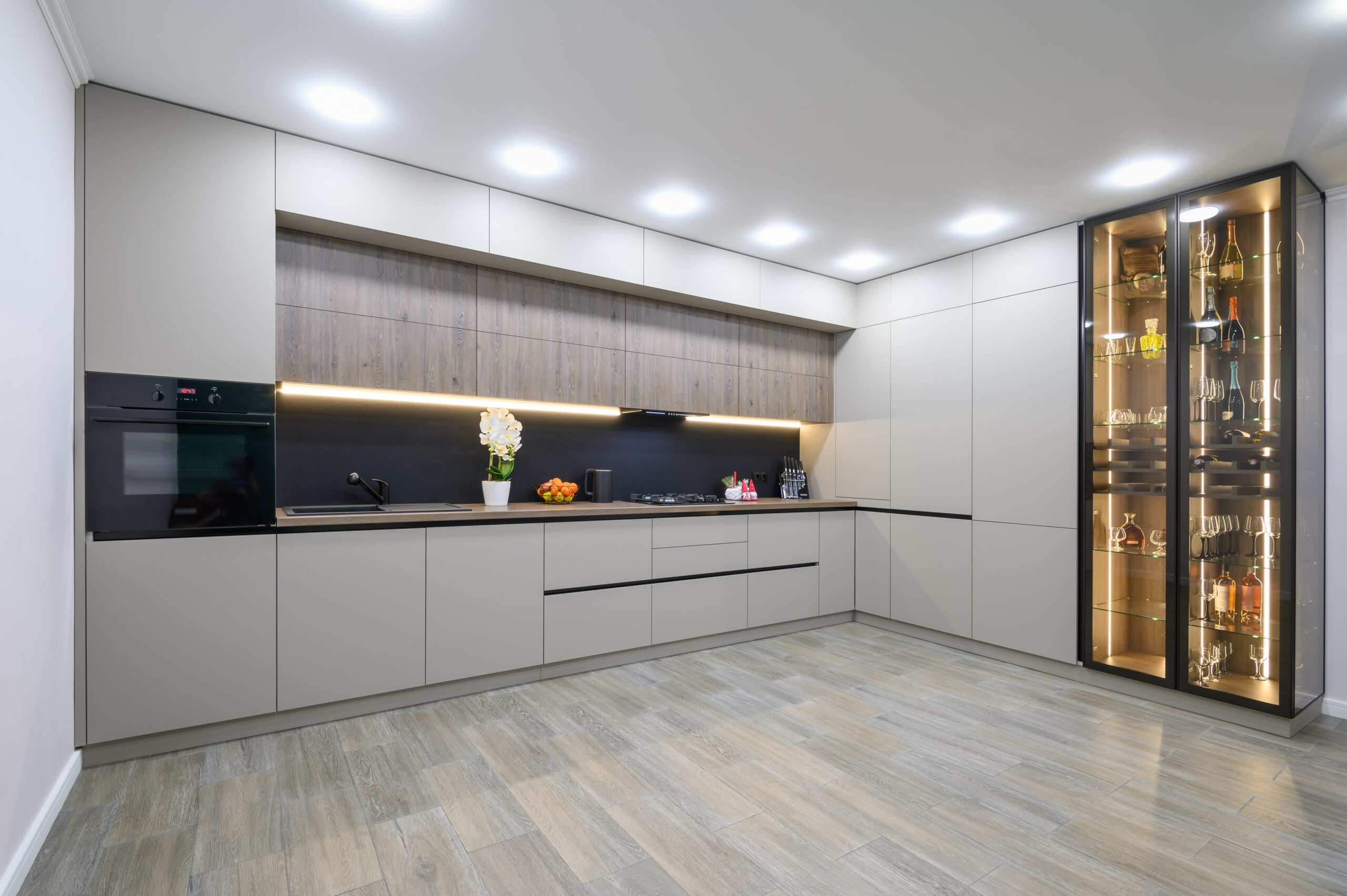 Laminate Flooring Installation
At 50 Floor, we understand the necessity of a proper flooring installation. The installation process determines the aesthetic, usability and durability of your floor. The correct floor installation ensures safe and attractive laminate floors. Here, installation is part of the buying process.
Our installation process follows these steps:
In-home consultation: After you schedule an in-home appointment with 50 Floor, one of our expert consultants comes directly to your home. After inspecting the area, the consultant can provide you with personalized flooring solutions. They bring samples of flooring options, allowing you to picture the flooring type in your home.
Order guidance: Next, the consultant helps you finalize your order. We help you through any questions and guide you to the best flooring solution based on your needs. Then, we can handle all the order preparation and installment arrangements. We strive to make the installation process hassle-free. Our team quickly sizes and orders your installation materials.
Complete installation: Our dedicated team arrives at your home on the scheduled installation day. Most installations are completed in one day. The installers handle everything, from moving your furniture and clearing out old floors to installing new floors and completing the final cleanup.
To learn more about 50 Floor's laminate flooring installation process, read our complete installation guide here.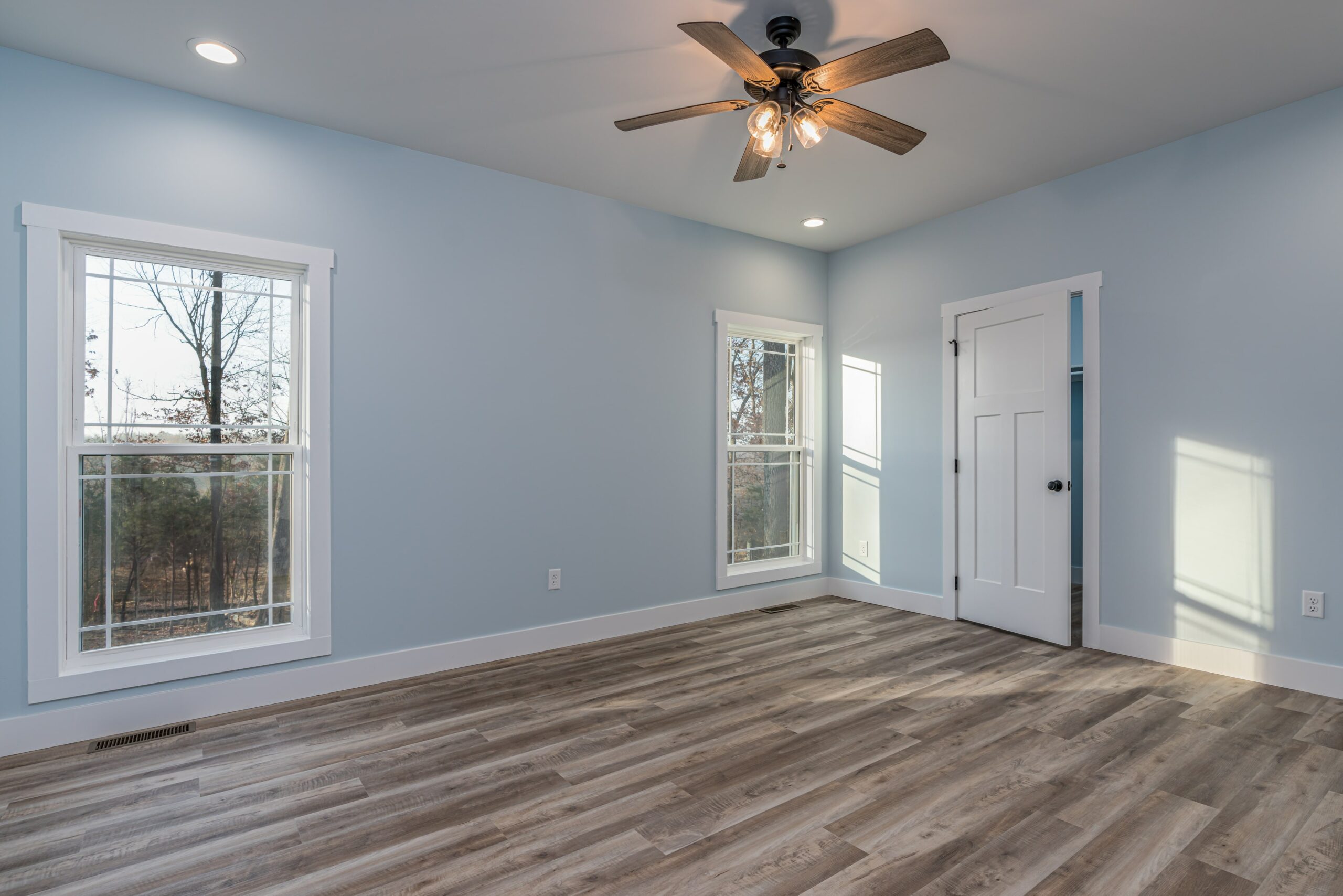 Laminate Flooring Care
Once you get laminate floors installed, it's essential to care for them properly. A new laminate floor is an investment, and you should follow the proper maintenance techniques to keep it looking clean and lasting longer. The right care can also prevent costly replacements.
Laminate floors differ from regular hardwood because you can't apply a refinish. Because of this difference, you should use the proper maintenance techniques, which are supplied by the floor's manufacturer. If you get a laminate floor installed by 50 Floor, our teams will provide you with detailed maintenance instructions to ensure your floor maintains its quality.
These are some other essential laminate flooring cleaning tips:
Wipe up stains quickly: If a liquid spills onto your laminate wood floor, clean it up immediately. If left for too long, the liquid could seep into the material and damage it. Use a mop or cleaning rag to clean, and make sure you get all of it.
Use laminate-safe products: Whenever you buy cleaners, make sure they're labeled as safe for laminate material. Don't use wax, polishes or oil-based cleansers on laminate flooring, as they could stain the material. Instead, use laminate-safe products and apply them directly to the mop or cloth.
Add protective elements: You can add further protection to your floor with shielding tools. For instance, you could put furniture pads on the bottom of your furniture. These prevent the pieces from scratching the floor. You could also place down floor mats or rugs to help minimize wear and tear.
For more information on caring for laminate floors, read 50 Floor's guide here.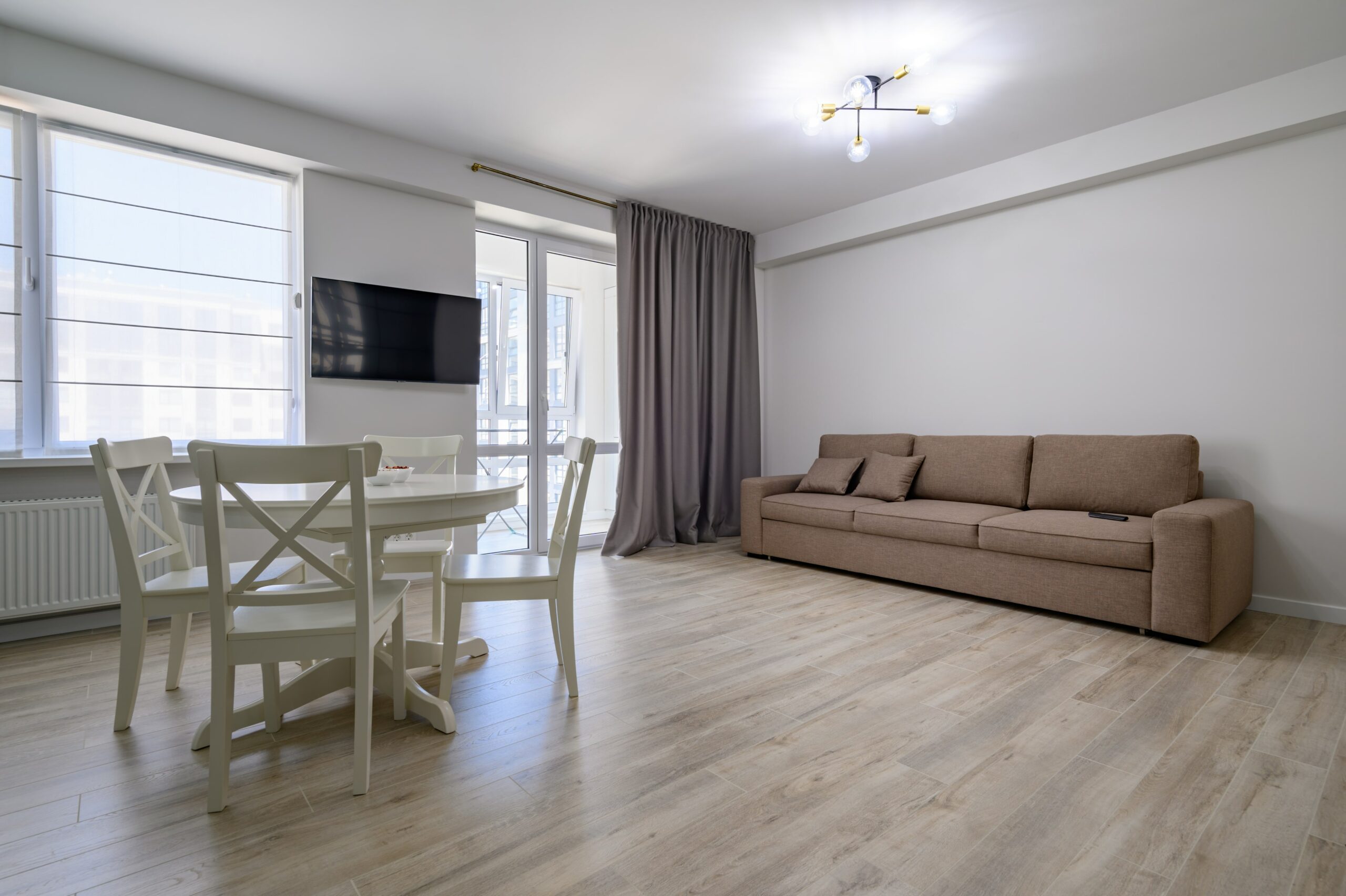 Best Flooring for Your Interior Design Style
Picking a flooring type is a big decision for any homeowner. It's best to choose a flooring style that matches your lifestyle, preferences and interior design. That way, you can enjoy it to the fullest extent and use it as intended.
A house's interior design consists of its internal decorative elements. Many interior design styles go well with laminate floors, such as:
Modern interior style: Modern design focuses on clean lines, geometric patterns and functional uses for space. Laminate floors are a practical choice for any modern home style. You can choose the texture and color that suits your room style best, and its durability ensures a long life span.
Minimalist interior style: This interior design style is based on simplicity. It uses neutral or monochrome colors and ensures every piece in a room has a distinct purpose. You could easily implement laminate flooring into a minimalist style by choosing a monochrome color and simplistic texture.
Your home style consists of your lifestyle habits and circumstances that impact buying decisions. These home styles would benefit from laminate flooring:
Homes with families and pets: Laminate's durability and scratch resistance make it an excellent flooring option for family homes. The material is soft enough for kids and sturdy enough to withstand spills, scratches and other harm.
Homes on a budget: Laminate is a cost-efficient option, fitting most budgets more than other flooring types. You could redo an entire room or your entire home at a lower price than some other options.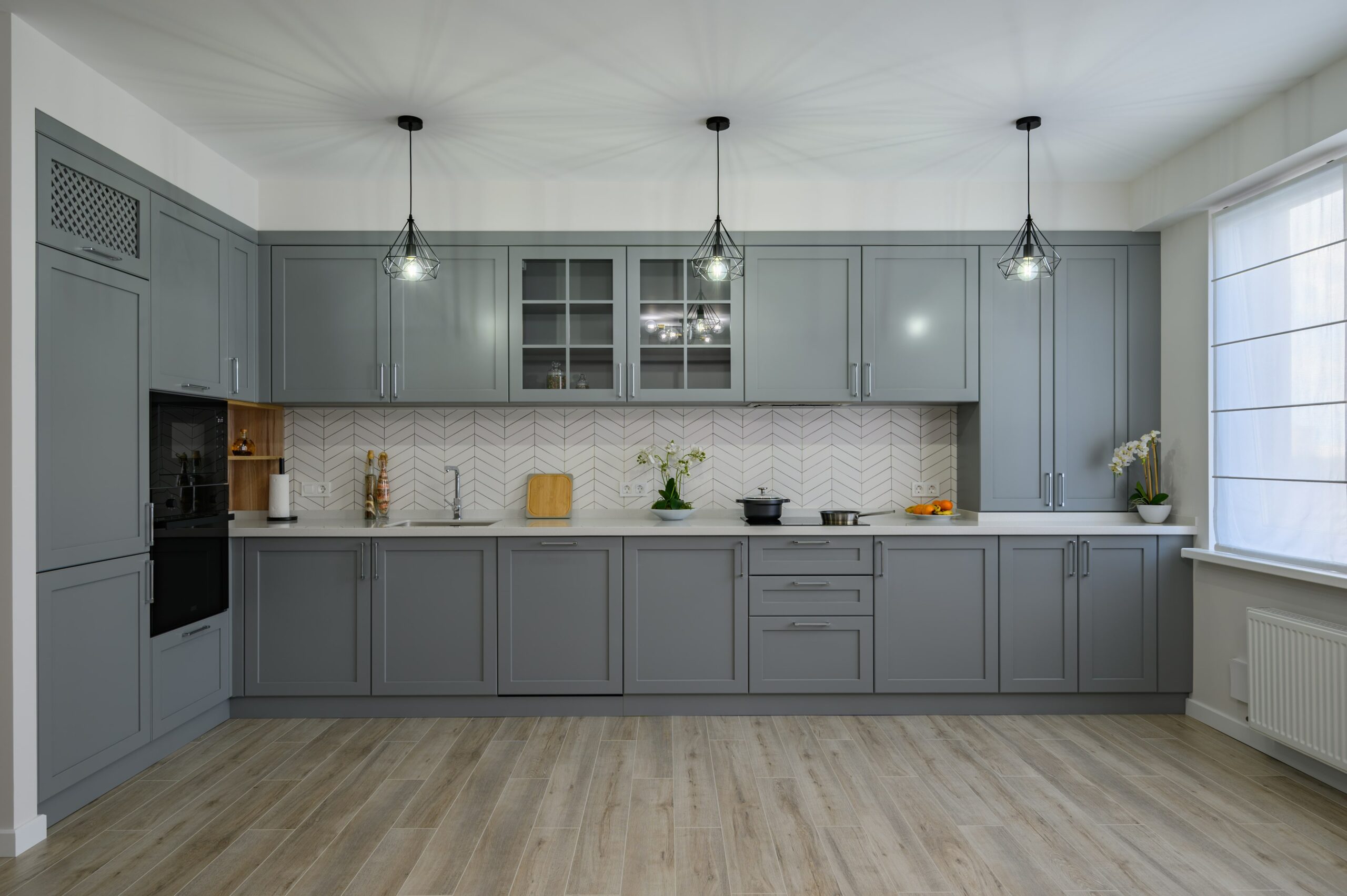 Reviews
Hear From Our Happy Customers