Laminate floors are a popular choice for many homeowners. They provide durability, stain resistance, cost-efficiency and more, proving to be a great investment.
It's essential to understand the proper care methods for your laminate floor. Preventative maintenance and care can keep your laminate floor in top condition, even after years of use. Regular cleaning can protect against scratches, stains and other home accidents. If your laminate floor is new, you might be unsure of where to start with laminate floor care.
Read on to learn more about how to care for laminate wood floors.
Best Practices for Laminate Floor Maintenance
The right care practices can protect your laminate floors for years to come. The best place to start with laminate floor maintenance is with your manufacturer's warranty. Each floor requires specific care and cleaning techniques, and your warranty can provide details on how to care for yours. For instance, it can tell you which cleaning products to use or how often to clean your laminate floor. When in doubt, you should refer to this tool for guidance.
Here are some general best practices for laminate floor care:
Avoid large amounts of water: Use water sparingly when you clean your laminate floor. Too much water can seep into the plank seams and cause them to swell. Instead, use cleaning products specifically made for laminate floors. Your warranty usually lists the best cleaning solution to use.
Sweep regularly: One of the best ways to treat your laminate floor is by sweeping. You can use a soft-thistle broom to sweep up debris and dust. Or, try a vacuum. Vacuum attachments can help you reach tight spaces and speed up the cleaning process. Try to sweep daily to keep your floor as clean as possible.
Use furniture pads: Place felt pads under furniture legs to keep them from scratching your floor when you move them.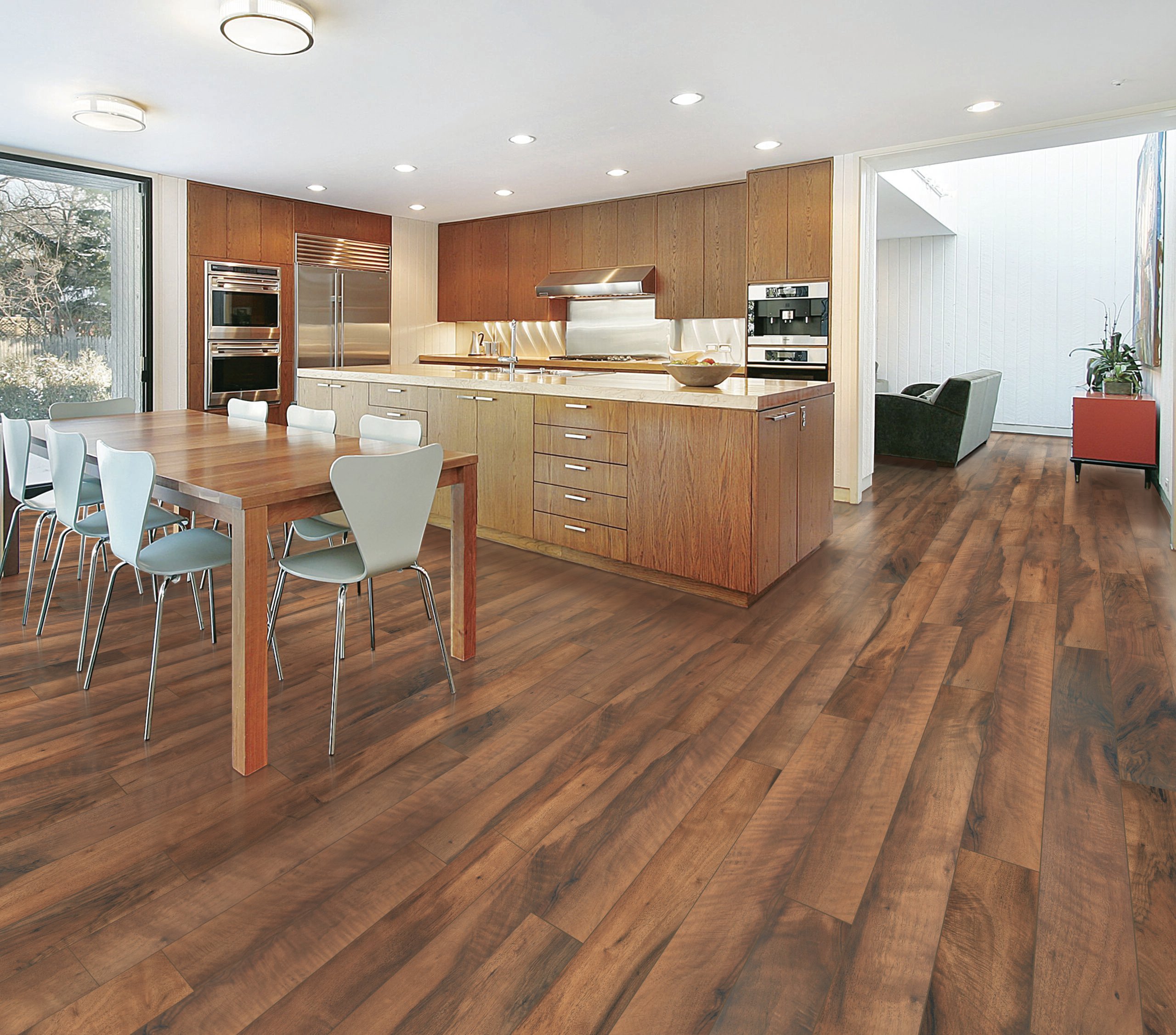 How to Care for Laminate Floors When You Have Pets
If you have pets, you might have more considerations for laminate floor care. While they're essential members of your family, they can also create more damage to your floor. Pets can scratch the floor with their paws, bring in additional dirt from outside or cause extra stains and spills.
These tips can help you protect your floor from pet mishaps:
Use entry mats: When pets go outside and return home, they can track in mud or dirt. Door mats at entryways can slow down your pet and allow them to get rid of the debris before reaching your floor. These mats can also keep other household members from tracking in ice, mud, snow or other weather elements. You can find entry mats in a wide range of colors and styles, making it easy to match your indoor decor.
Trim their nails often: If your pet's nails grow too long, they could scratch your laminate flooring permanently. Try to trim your pet's nails as often as possible to prevent damaging scratches.
Try protective boots: Consider using protective coverings for your pet's paws. Options like protective boots can prevent scratches on your laminate floor. The boots can also soften the pet's impact on the floor, lessening the wear on your laminate flooring.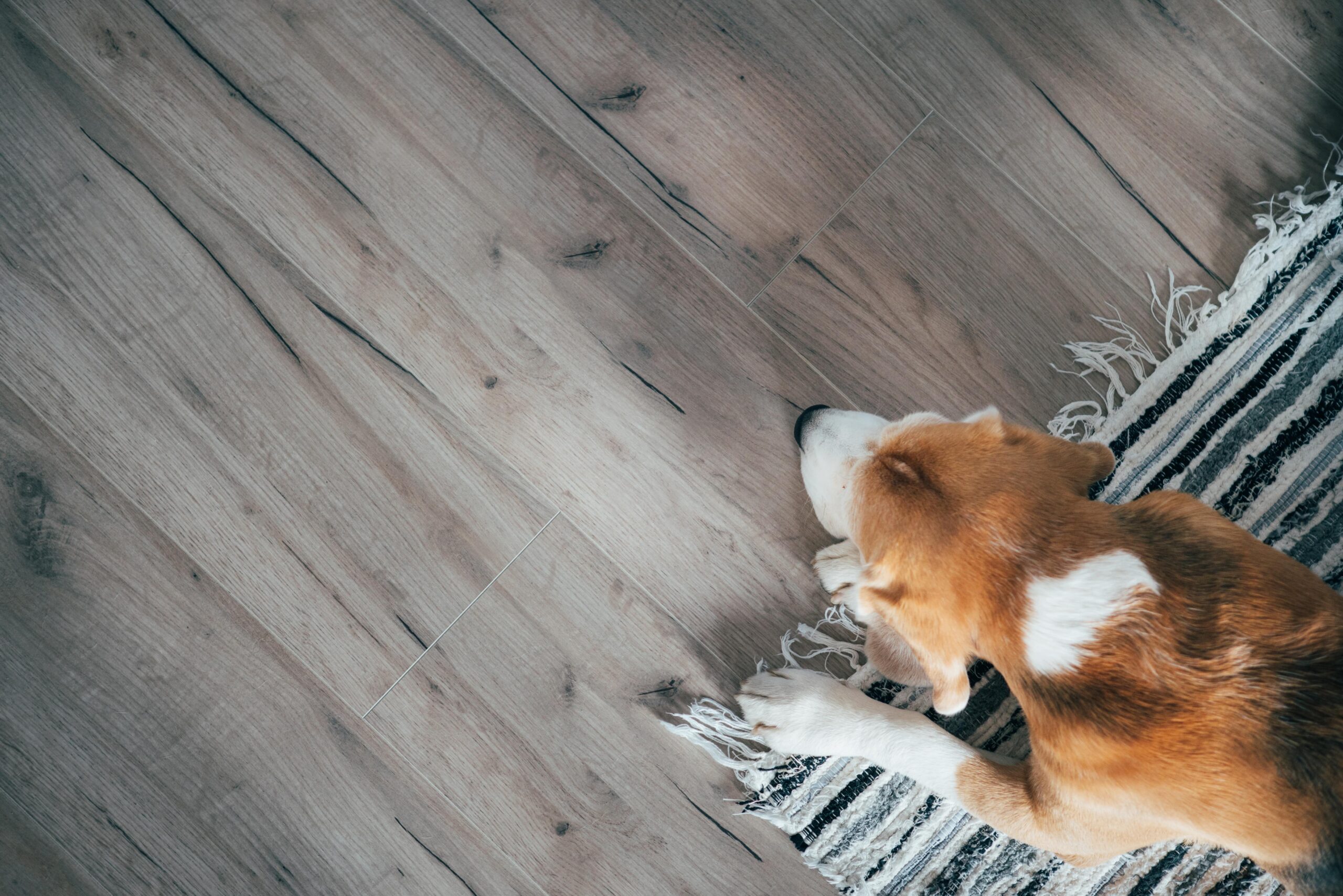 How to Care for Laminate Floors When You Have Children
Having children can also affect your laminate floor care routine. Here are some ways to protect your flooring while still inspiring fun:
Encourage outside play: Running and jumping inside can wear down your laminate flooring. Whenever possible, encourage your kids to play outside to reduce these impacts. That way, they can still play without damaging your flooring.
Clean up spills quickly: If someone spills a drink or food, clean it up immediately. Don't leave standing liquids on your laminate floor for too long because they could cause the planks to swell. Once you've removed the spill, make sure there's no liquid left behind.
Use rags and mats: Rugs are excellent when you have kids. If your kids have a favorite place to play on your laminate floor, consider placing a rug there. A plush rug can cushion kids while they play and protect your floor. Rugs are available in a wide range of colors and styles, so you're sure to find one that matches your preferences.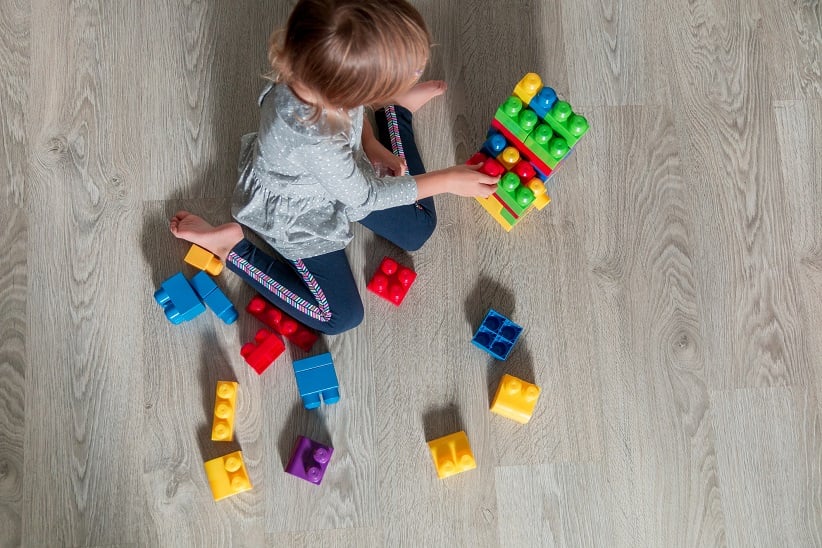 FAQs About How to Care for Laminate Flooring
When navigating laminate floor care, you might run into a few questions. Here are some common questions about laminate floor maintenance and their answers:
What's the best thing to use to clean laminate floors?
Refer to your floor's warranty to find the best cleaning products for your floor. You can use small amounts of water to clean select areas of the floor every so often.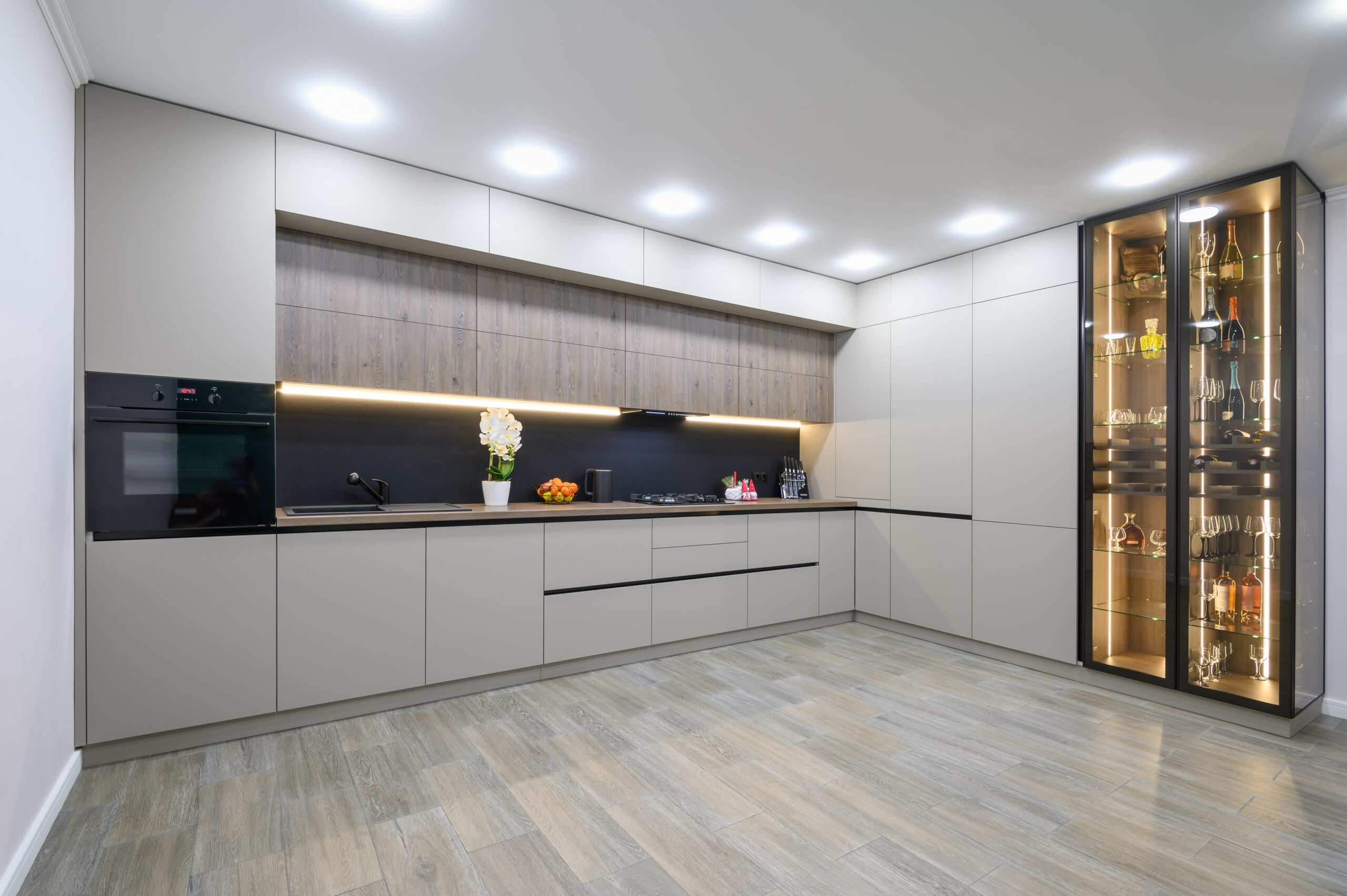 Should you mop laminate floors?
You'll want to avoid fully mopping your laminate floors. Spot-mopping here and there with small amounts of water is fine but too much liquid can cause water spots or the planks to swell.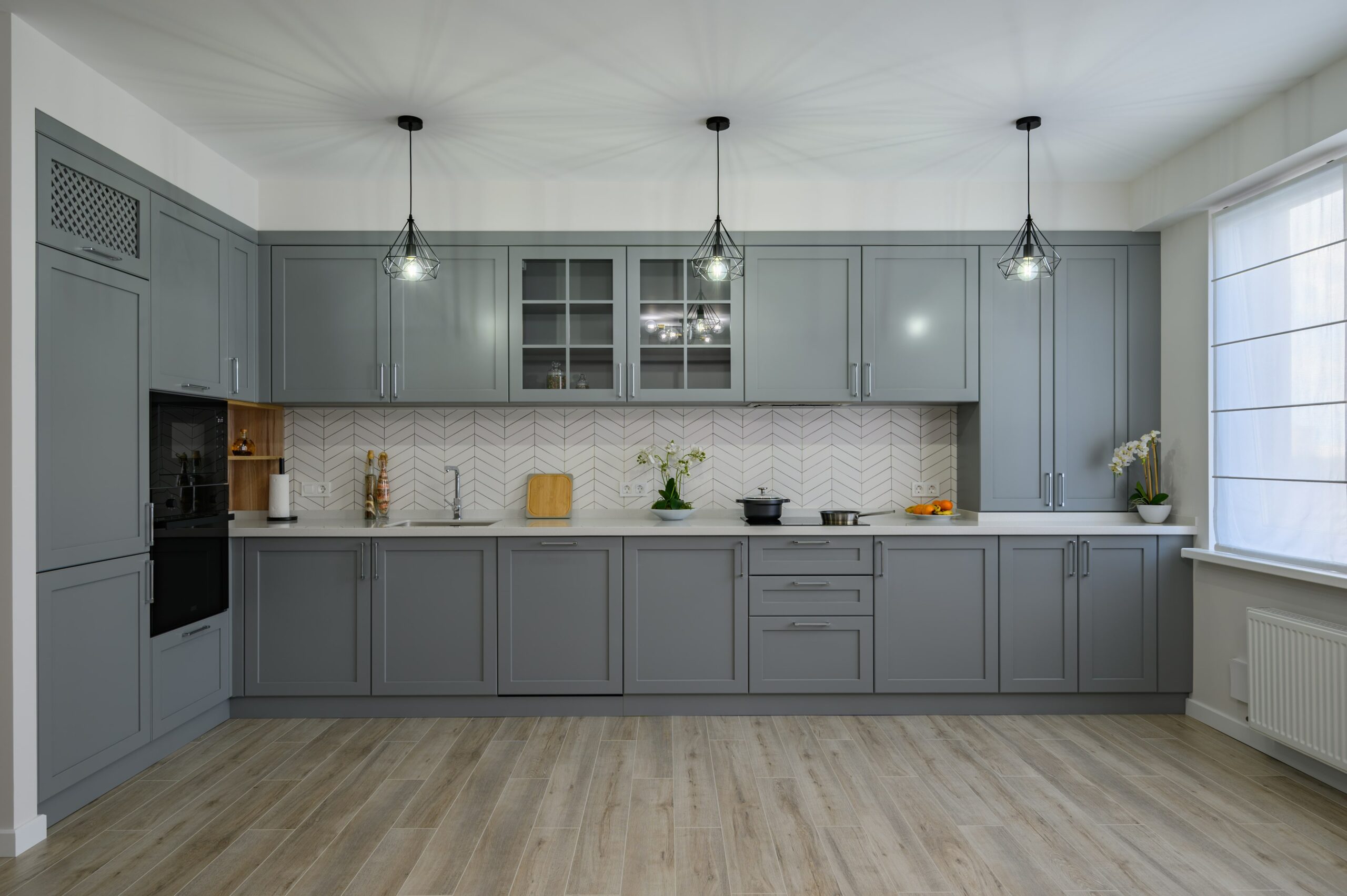 How can I make laminate flooring last longer?
Following the recommendations in your warranty and using the proper care techniques can help you extend the life of your floor. Regular cleaning can keep it in good shape, too. Encouraging your pets and kids to play outside can also reduce wear.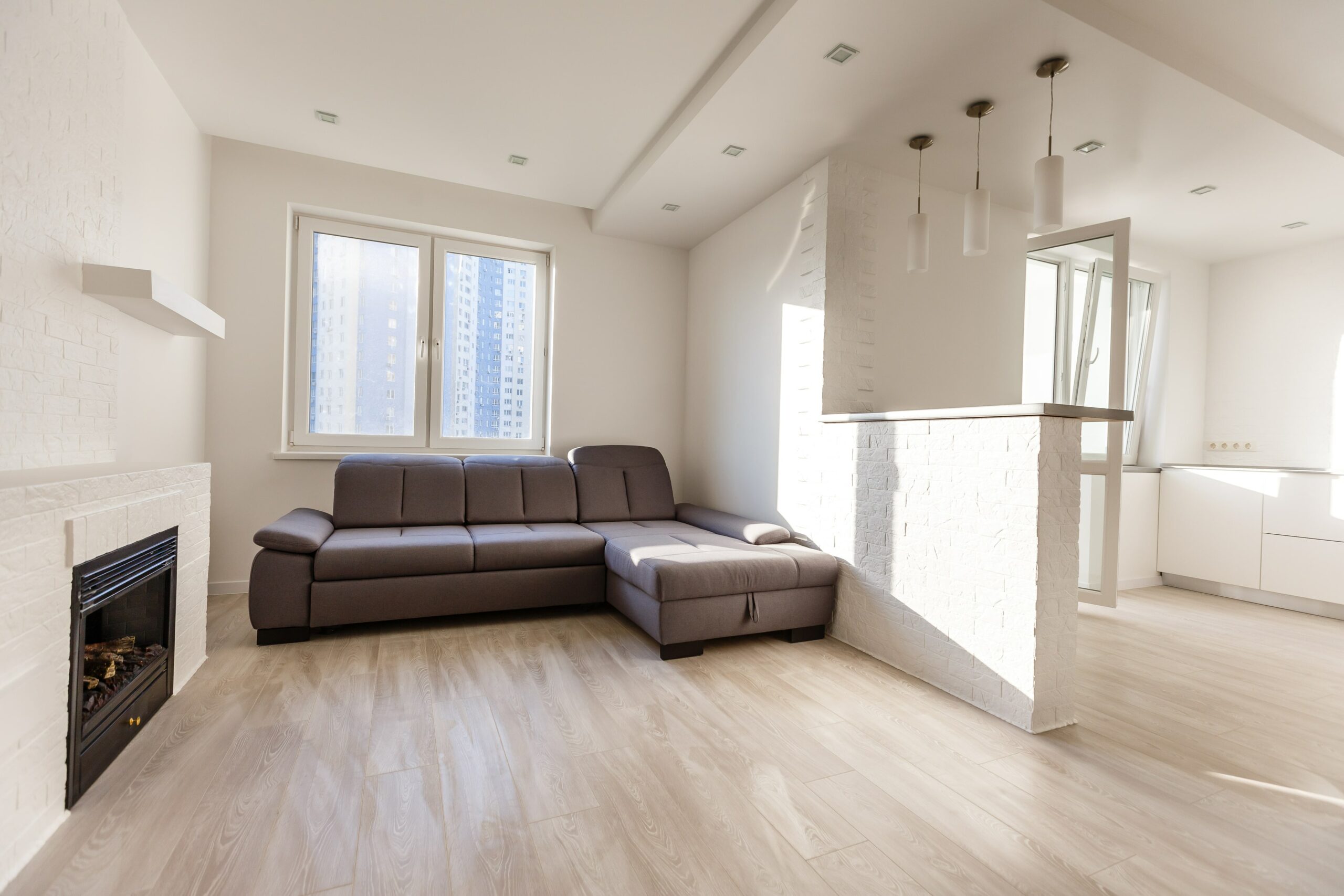 Looking to Replace Your Flooring? Contact 50 Floor Today
Laminate floors are beautiful installments for any home. Their durability and attractiveness make them excellent investments. By using the proper maintenance techniques, you can extend your laminate floor's life span.
If you want to install or replace a laminate floor, choose 50 Floor today. Our high-quality laminate floors and expert installation team can transform your home. We offer a free, in-home consultation, where we measure your floor and test floor samples. Once you've made your flooring decision, our expert team provides a seamless installation.

REVIEWS
Hear From Our HAPPY CUSTOMERS