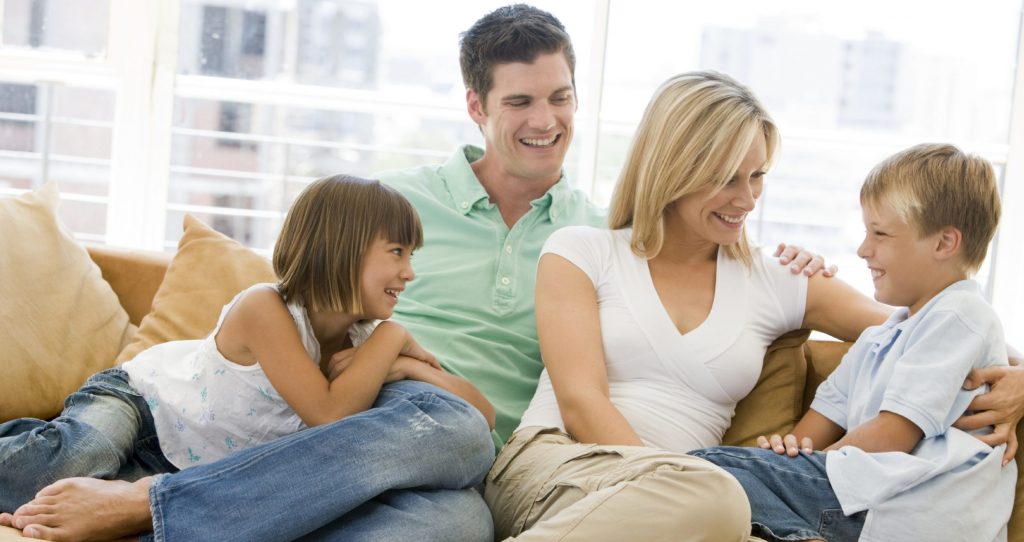 A home is a place where we can be who we are and feel loved. Sometimes, spending extended time indoors can be a blessing in disguise. If you tend to get bored when staying at home, know you're not alone. And after reading the following list of fun things to do at home, you just may change your mind. Here are 12 fun things you can do at home with friends and family.
Fun Things to Do at Home When You're Bored
Every individual and family is different and will have their own preferences for how to have fun together. Sometimes, you may simply need a change of pace or to switch things up. The following activities can help you and your loved ones have fun while spending time at home:
Start a garden:

Pick out a variety of herbs, flowers or vegetables and start growing them indoors before the growing season starts.

Try yoga classes:

Yoga is an excellent way to relieve stress and clear your mind. YouTube offers several beginner yoga classes to guide you through the proper poses. Or, if you're a seasoned yogi, check out more advanced videos or work from memory!

Have a scavenger hunt:

Hide an object somewhere in the house. Then, write out clues for family members or loved ones to help them find the item.

Karaoke or charades night: Charades and karaoke are activities guaranteed to keep everyone laughing and entertained. For charades, there's no need to go out and buy the game. All you need is paper, a timer and a container for the slips of paper with phrases each player needs to act out.
Create a scrapbook:

Scrapbooking is a great way to share old memories while creating new ones.

Listen to a podcast:

Podcasts are an excellent choice for entertaining yourself at home. No matter what genre you're in to — crime, comedy, interviews or politics — you're likely to find something you enjoy.

Arrange an indoor picnic:

Break out one of your comfiest blankets and eat dinner in front of the TV picnic-style. Pop in an old movie and enjoy a cozy meal indoors.

Explore a creative activity:

There are so many creative activities worth trying at home. Experiment with a new recipe, film a video, paint with a partner or family member, color, learn to sew, knit or crochet, make edible Play-Doh, bake cookies, make up your own recipe, create your own game, write a story, make slime or learn how to draw.

Role-play:

Role-playing is a spin off of charades, but more true to life. Give each family member or friend a different role to play and be prepared to laugh! For example, ask your youngest son or daughter to play the role of Daddy, and see for yourself how your kids view their parents.

Engage in floor style games:

Floor style games and board games like "Would You Rather?" are always a hit with family members, friends or even a significant other. "

Would You Rather?" questions

can compare two experiences you've loved or two equally unpleasant scenarios.

Stargaze:

Turn all the lights off inside your home, recline and find a place to look up at the stars. If you have a pair of binoculars, use them! You can also try downloading an app on your phone to help you identify what you see in the night sky.

Give yourself a facial:

Having a self-care evening with friends can be an excellent way to relieve stress and have fun at home. Try out a new facial, paint your nails or enjoy some aromatherapy.
Shop for Flooring in the Comfort of Your Home With 50 Floor
When it comes to aesthetics and functionality, we know how important your floors are. You spend a lot of time on them — especially when encouraged to stay indoors. That's why we offer a shop at home experience for a variety of flooring styles.
At 50 Floor, an expert from our team will bring floor samples right to your doorstep and help you choose the material that works best with your home's lighting and decor. Whether you want new hardwood, tile, carpet or vinyl, we have the floor style for you. We also offer endless customization options and take care of everything, from removing old hardwood floors to installing new ones.
Schedule an appointment with 50 Floor today to turn your home into a fun space where the entire family can gather.