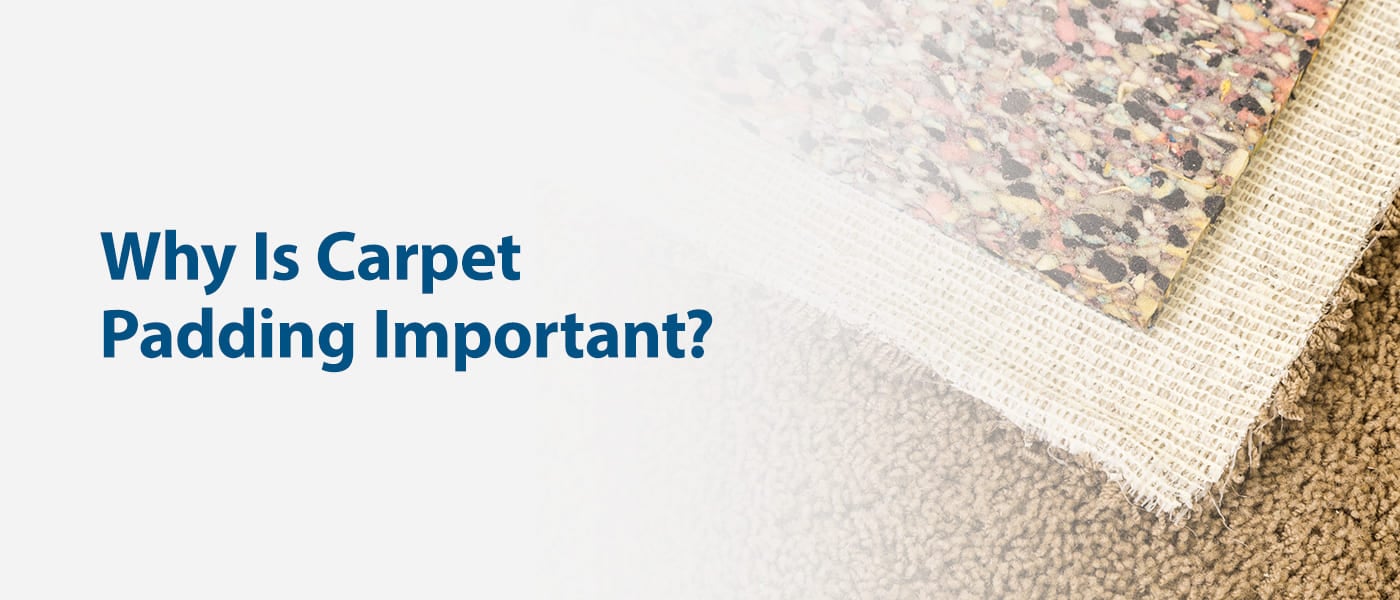 Being able to sink your toes into soft, plush carpeting on a relaxing day is a wonderful feature of your home. In your living room, carpets can add a stylish look and can let you sit comfortably on the floor to play with your children and pets. In the bedroom, carpeting ensures you can place your feet on a warm and soft surface in the mornings.
Underpinning these surfaces is carpet padding. If you're considering installing carpeting in your home, you'll need to understand this part of the installation process.
What Is Carpet Padding?
Also known as a cushion, carpet padding is a foam layer installed directly under most of the surface of your carpet, between the underside of your carpeting and the subfloor. It's usually attached to the subfloor using staples or glue. Most padding offered is a rebound type of cushion made from recycled foam. There are several hypoallergenic options out there, as well — seek the advice of a home flooring expert if you're unsure what type to get.
Is Carpet Padding Necessary?
Carpet padding is necessary if you want to have a long-lasting, durable floor. Carpet needs padding to protect the hard flooring surfaces underneath it, and most carpeting warranties are void without the proper padding underneath the flooring. Your carpet padding preserves your carpet against shedding from foot traffic and heavy furniture.
Explore the importance of carpet padding to find out why it's necessary for your new flooring installation:
It prolongs your floor's life span: Carpet padding protects your carpet's fibers by supporting the carpet above it from the hard surface below. Over time, walking on carpet can impact the texture, wearing down your flooring and reducing its life span. Carpet padding protects your floors and carpet fibers by acting as a cushion against foot traffic.
It makes your carpet more comfortable: A carpet pad makes your carpet softer and allows more of a cushion as you walk over the carpet. It also has a higher R-value than carpet, which helps your floors trap heat and keep the room warmer.
It makes your living space more private: Besides thermal insulation, carpet padding also insulates against sound transfer. This sound insulation makes a house quieter, especially if you install your carpet and padding upstairs. It also creates a more private basement or bedroom on any floor of the house.
It makes your carpet easier to clean: A carpet pad makes vacuuming more convenient by providing space for airflow between the carpeting and the hard flooring surface underneath. As a result, vacuuming can be more effective at removing debris and dirt, reducing your carpet's life span. You'll also have fewer allergens on your floors when you vacuum a floor with carpet padding.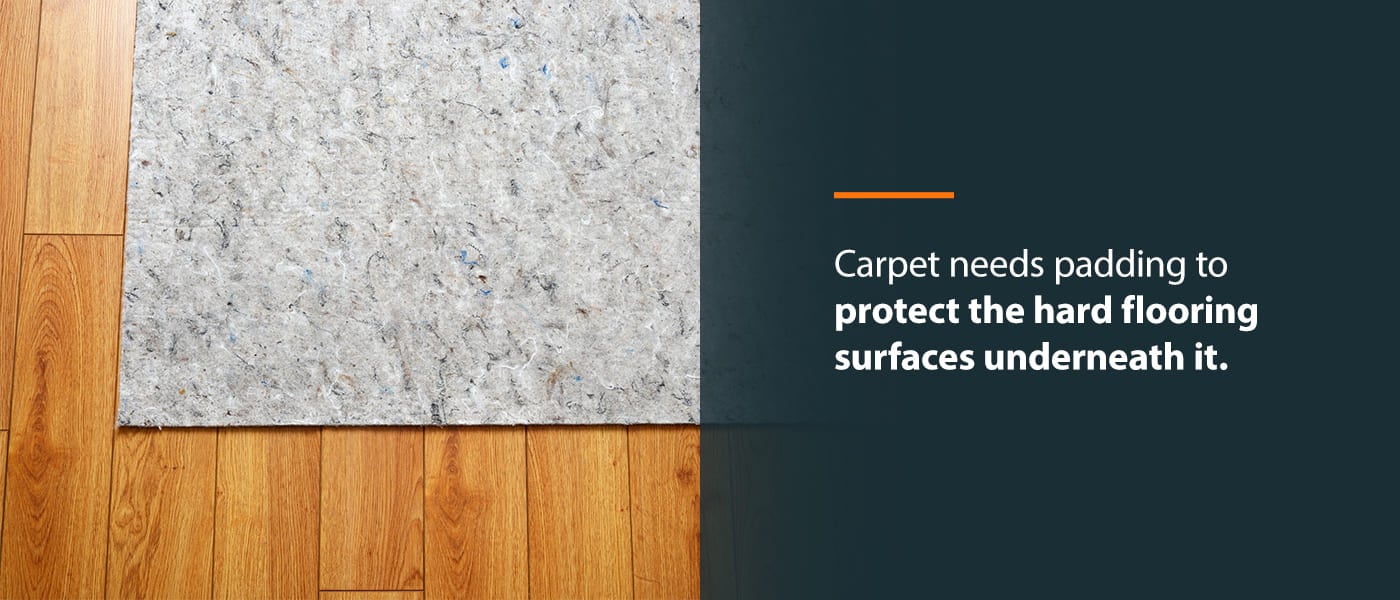 Tips for Choosing Carpet Padding
To find the best carpet padding for your home, consider the following points:
Check your carpet manufacturer's recommendations: It's essential to keep in mind that some cushion types may void your warranty, so always follow recommendations for the thickness and types of padding recommended for your flooring. If you're not sure which padding goes with which carpet, the experts at 50 Floor can make recommendations for your carpeting.
Consider thickness: If you choose padding that is too thick, it may lead to wrinkles in your carpet. If the padding is too thin, it won't provide enough protection for your carpets. Always follow your manufacturer's suggestions when selecting padding. In general, a cushion between 1/4 and 7/16 of an inch is best for most rooms.
Think about materials: Foam padding may contain rubber, foam and fibers. Consider whether a specific material is ideal for you. Green options are available, too, which appeals to many customers.
Consider carpet use: For heavy-traffic areas, select a higher-density cushion to absorb the extra wear and tear. High-density materials will also feel firmer, which you may prefer for some rooms. For lower-traffic spots where softness is necessary, consider padding with a lower density.
Taking the needs of your space into account, plus expert recommendations, will ensure you get the perfect padding for every carpeted room in your house.
Choosing the Right Cushion — Ask the Experts at 50 Floor
Discuss the best padding options for each carpet with our experts. If you're looking for carpeting for your home, book a no-cost consultation with 50 Floor today. Your in-home consultation will educate you about different carpeting choices and let you view samples so you can find the perfect carpet for your home.