1. Aesthetic
While digital imaging has improved across all vinyl flooring types, each plank will vary in look and feel. SPC flooring tends to have a more realistic look, natural texture and denser feel. Traditional vinyl flooring can also achieve a genuine hardwood or tile appearance, but because SPC is a more recent innovation, it's a little more advanced in construction, appearance and texture.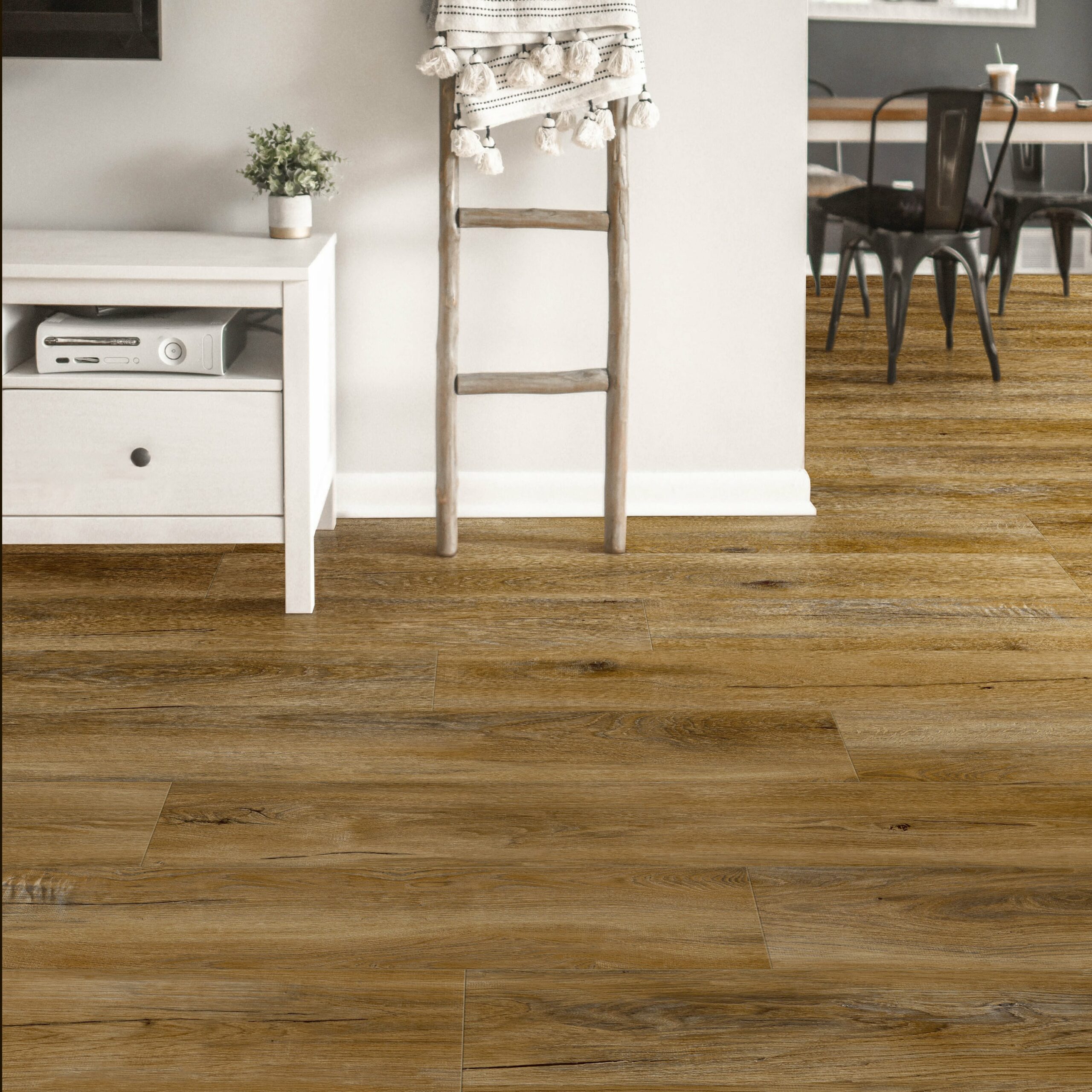 2. Cost
SPC is more affordable than the materials it's designed to mimic, like solid hardwood and tiles. However, it's generally more expensive than standard LVT. The average cost of standard LVP and LVT flooring is $1-$6 per square foot, while SPC is $3.50-$7 per square foot. Of course, this can vary by the supplier and brand.
The good news is both traditional luxury vinyl and SPC are quick and simple to install, which reduces labor costs significantly. Vinyl planks are designed to fit and lock together without requiring nails, glue, solvents or other chemicals. While this click-style method is slightly less secure than hardwood and tile installation, it's far less time-consuming.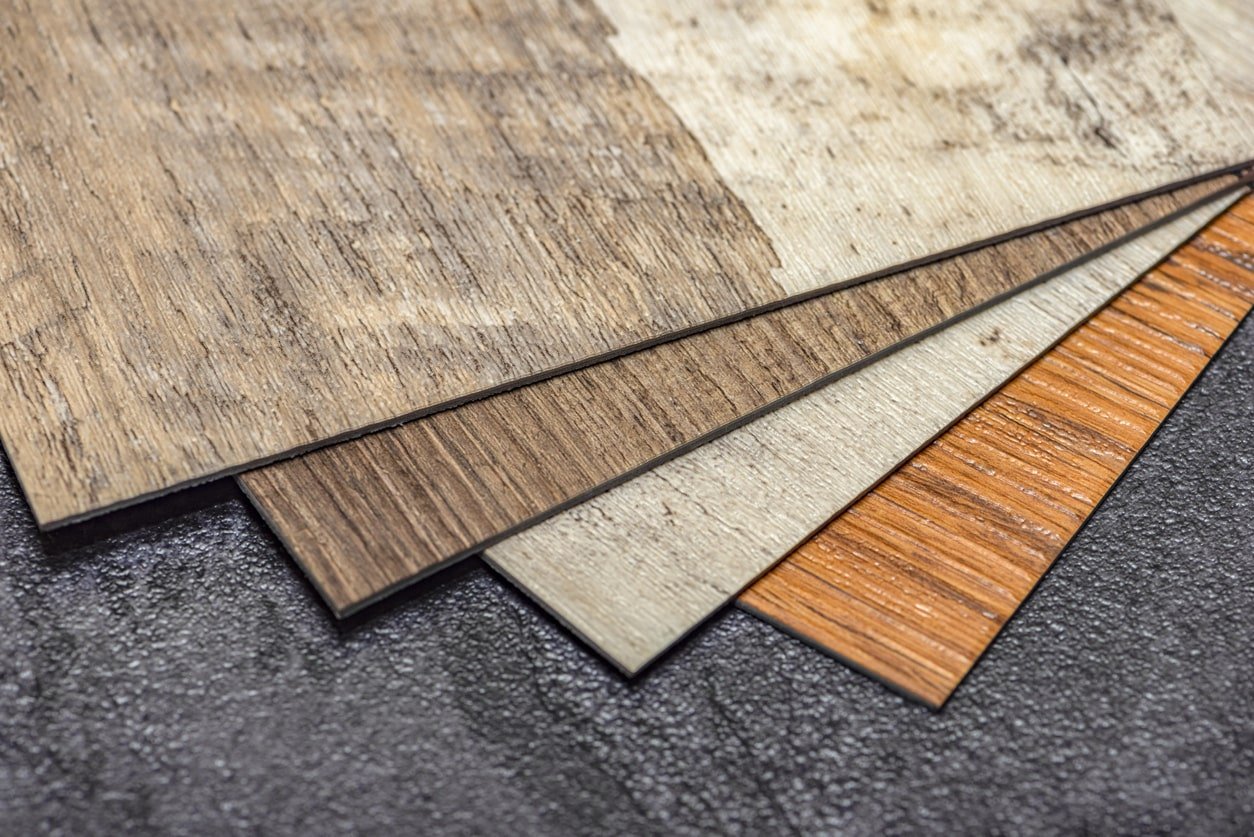 3. Life Span
When properly installed and maintained, most luxury vinyl flooring types will typically last 20 years or more. However, SPC has the potential to outlast traditional LVT due to its more rigid core. Just be sure to clean and care for your flooring regularly according to the manufacturer's instructions. If you notice any major dents or scratches over time, a plank replacement is a simple solution.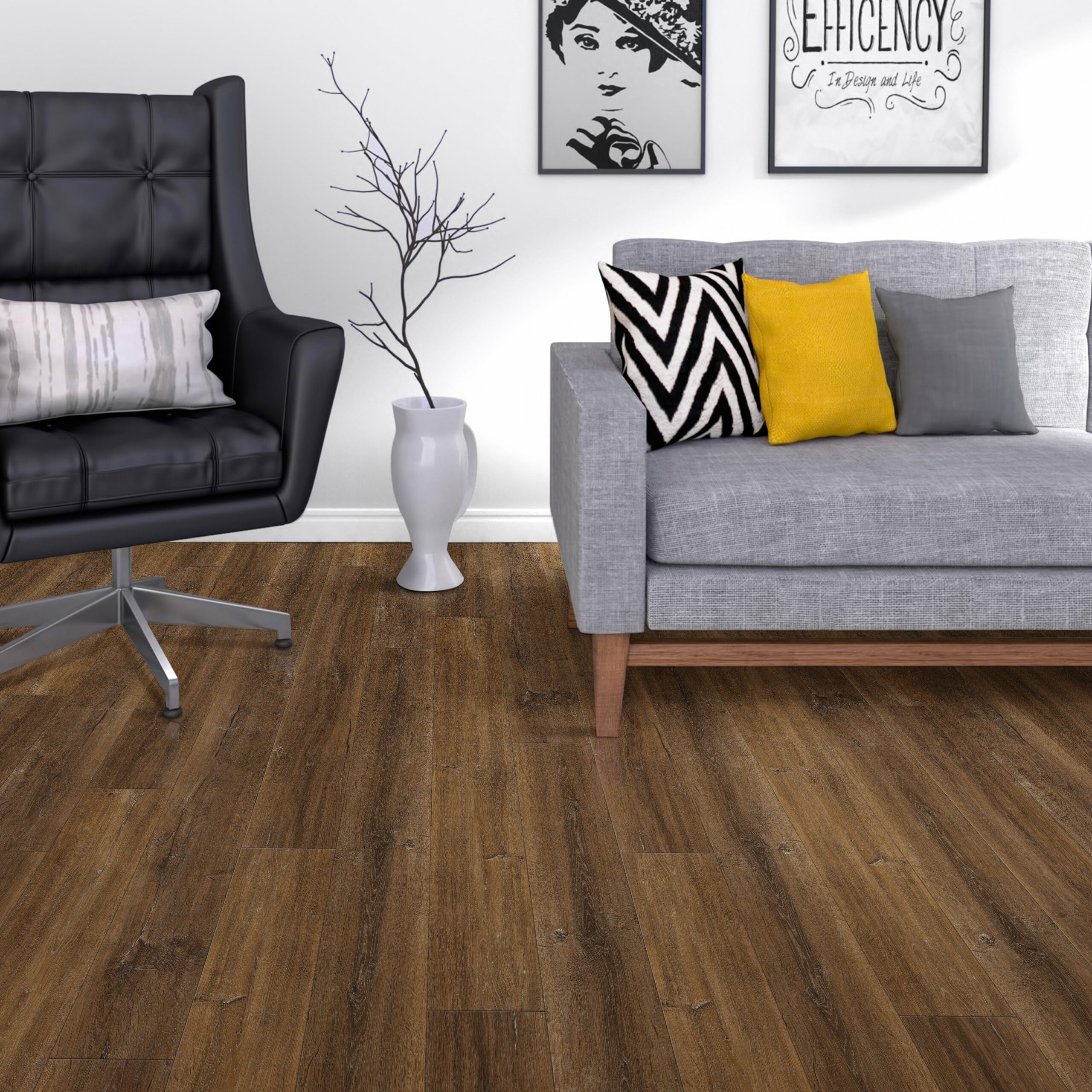 4. Durability
Due to its stone polymer core, SPC flooring tends to be more resilient, durable and dent-resistant than traditional vinyl. Because PVC-core luxury vinyl is softer and more pliable, it's often more susceptible to wear and tear. Heavy furniture can dent this material more easily.
However, both SPC and traditional LVT are completely water-resistant. This means they can withstand spills, humidity, changing seasons and temperature shifts without losing shape or quality.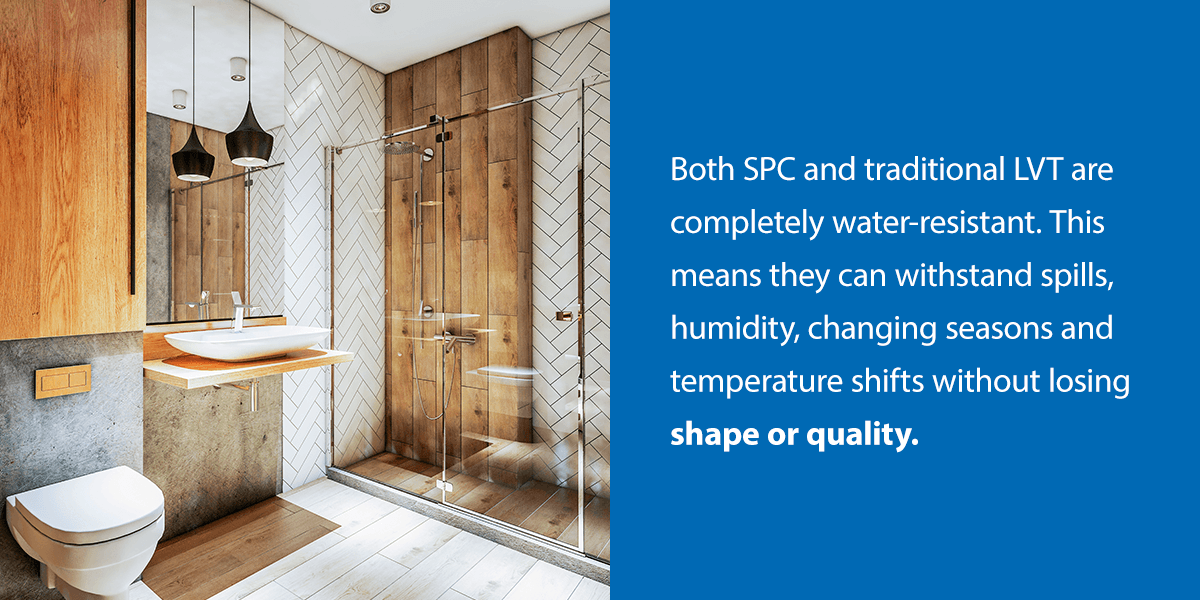 5. Maintenance
Both SPC and traditional LVT flooring are simple to clean and maintain due to their water-resistant, nonporous surfaces. Try to sweep or vacuum your floors regularly and deep clean them with a mop when necessary. This is especially important since dust and dirt buildup can cause premature scratching.
If your vacuum has a beater bar, make sure you turn it off beforehand — its rough bristles can scrape and scuff your flooring. Additionally, remember to check your floor's warranty to ensure you're using the proper cleaning products and methods.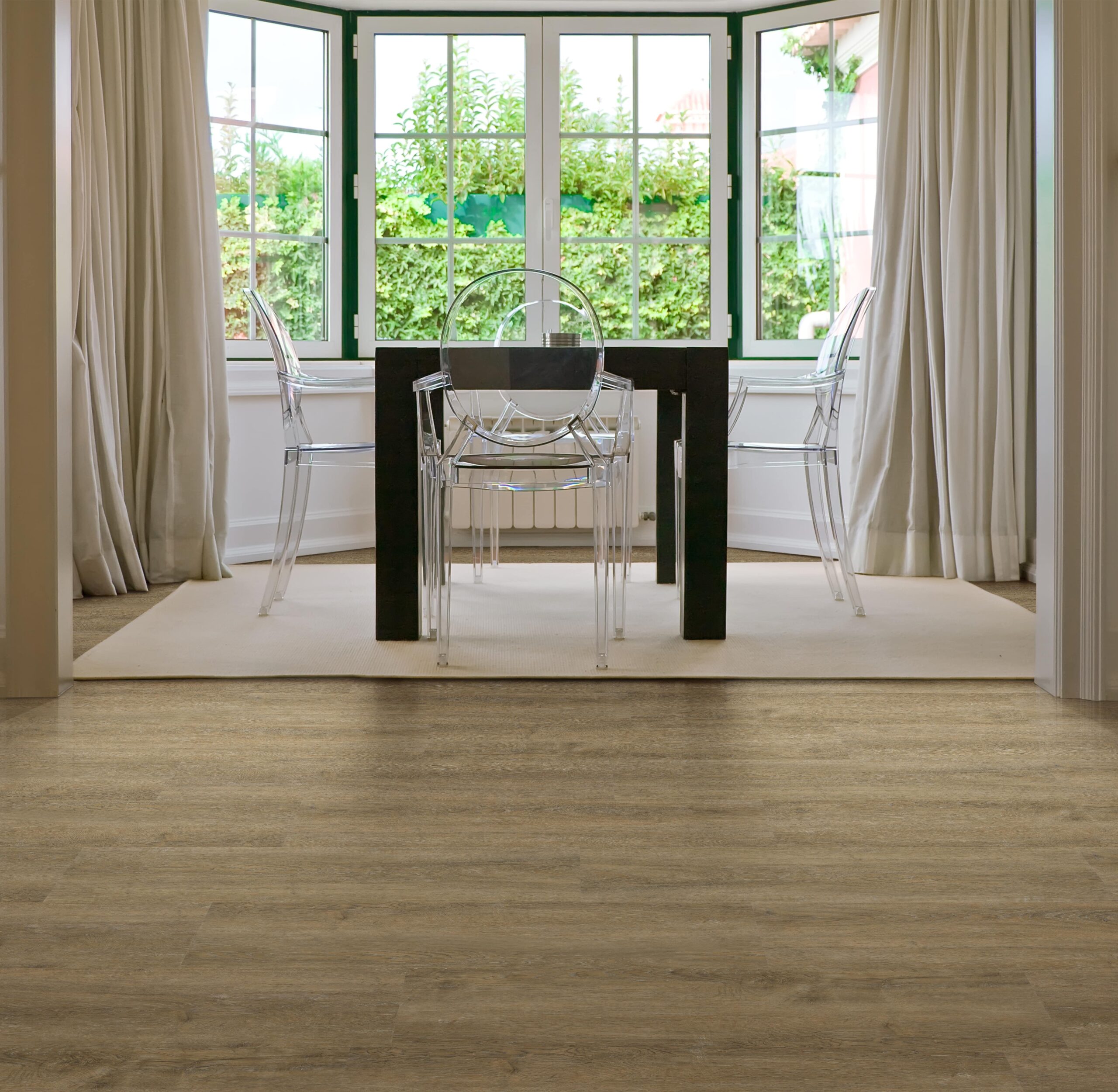 6. Resale Value
Because vinyl flooring merely imitates natural wood and stone materials, neither standard LVT nor SPC can compete with hardwood in terms of resale value. However, you should note that replacing any old, worn flooring with a new option — whether it be SPC flooring or an alternative — allows you to see a return on your investment.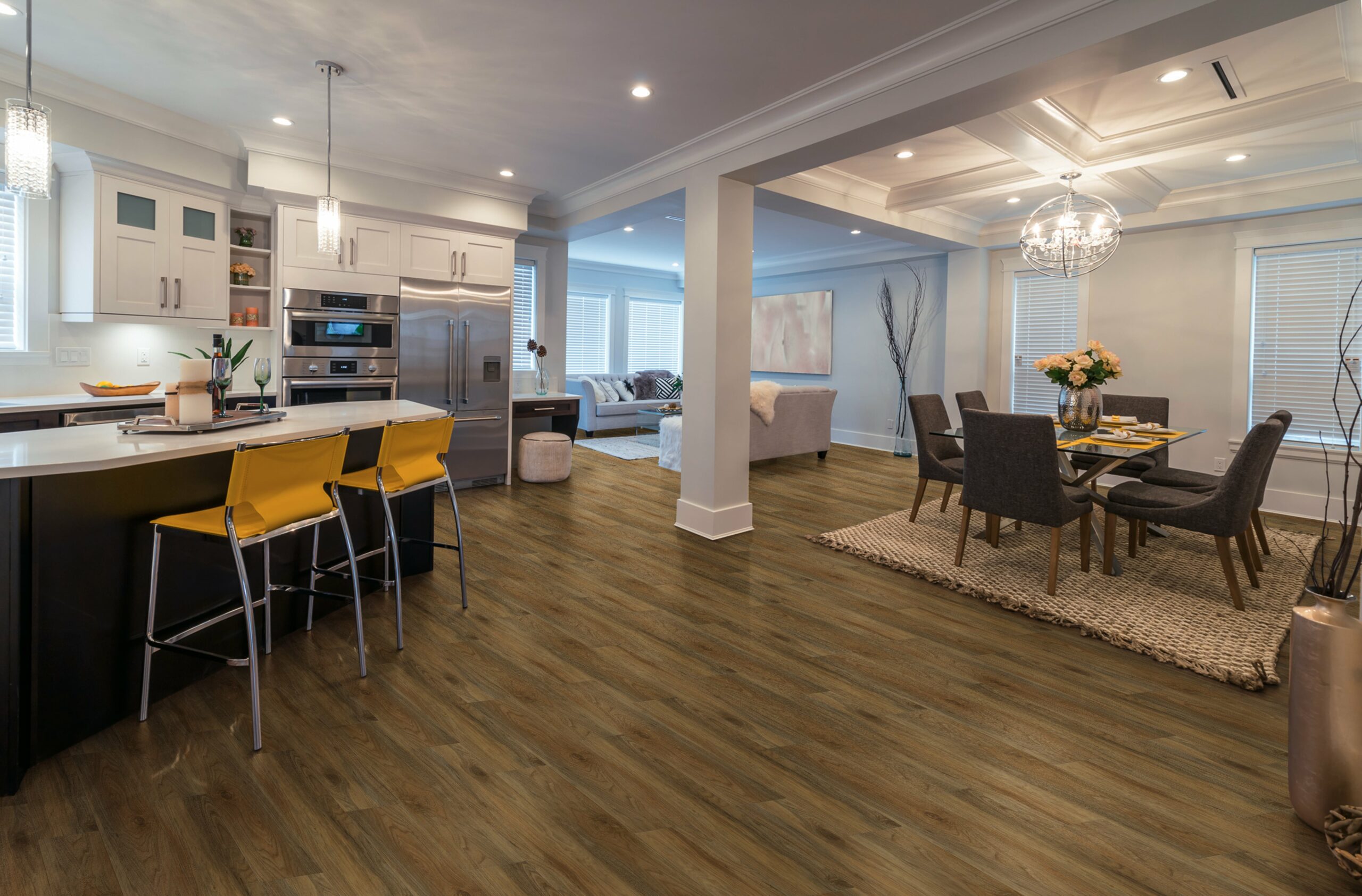 7. Comfort
Due to its sturdier stone construction, SPC flooring is inevitably going to provide less joint and underfoot comfort than traditional LVT flooring. While neither is nearly as soft and plush as carpet, traditional LVT's softer core makes it far more comfortable to stand on than SPC.
Additionally, SPC's stone composite core doesn't hold much heat, so you'll likely have some chilly floors when it's cold out. We recommend adding an area rug on top of your floor for enhanced softness and comfort.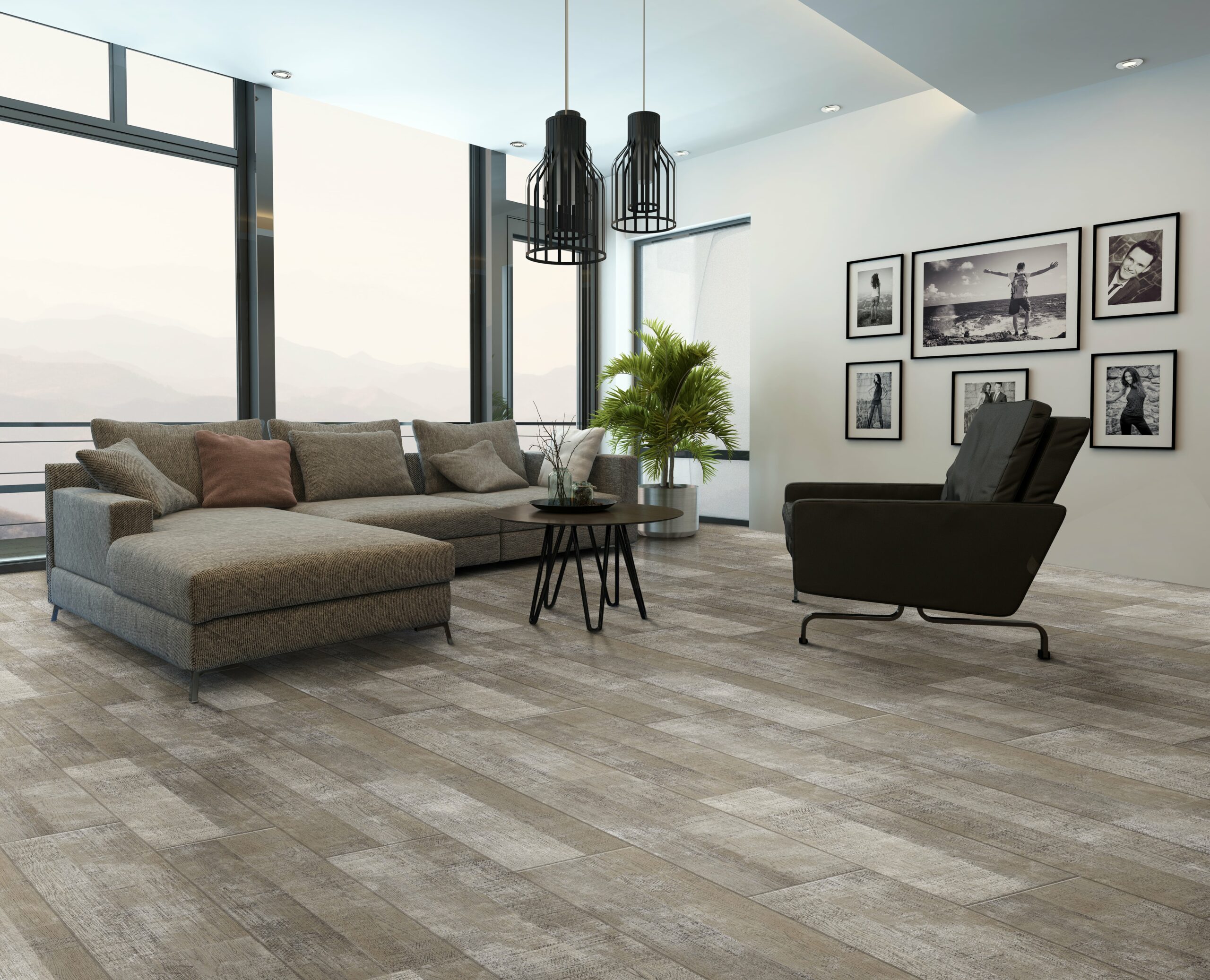 8. Rooms
SPC flooring and traditional LVT have similar waterproof features, so naturally, they can accommodate many of the same spaces. These include humid and moisture-prone areas, such as:
Bathrooms
Kitchens
Laundry rooms
Mudrooms
Basements
Both are durable options that can withstand regular foot traffic, so you can also install these flooring types in the following rooms:
Bedrooms
Offices
Living rooms
Entryways
Knowing which rooms to avoid is as important as knowing the best rooms for SPC and traditional vinyl flooring installation. We don't recommend installing SPC flooring or traditional LVT in rooms with abundant windows and natural light, like sunrooms, as sunlight can cause these materials to fade over time.