1. Aesthetic
Different floor materials can provide your home with a unique look and feel. Let's see how laminate and luxury vinyl can influence your home's style.
Laminate
Laminate is a smooth, synthetic flooring material. The top layer is printed to look like wood or other materials and comes in dozens of patterns and colors, letting you find the look that complements your home. Laminate doesn't have the texture of natural flooring, but its smooth appearance provides a sleek, natural style for your floors.
Luxury Vinyl
Luxury vinyl is a more advanced synthetic flooring. You can choose from luxury vinyl tile or plank, giving you complete control over the design of your floors. Luxury vinyl is 3D printed to look like wood, stone or other natural floorings. Additionally, it's textured, so you get the same feel as wood, unlike laminate.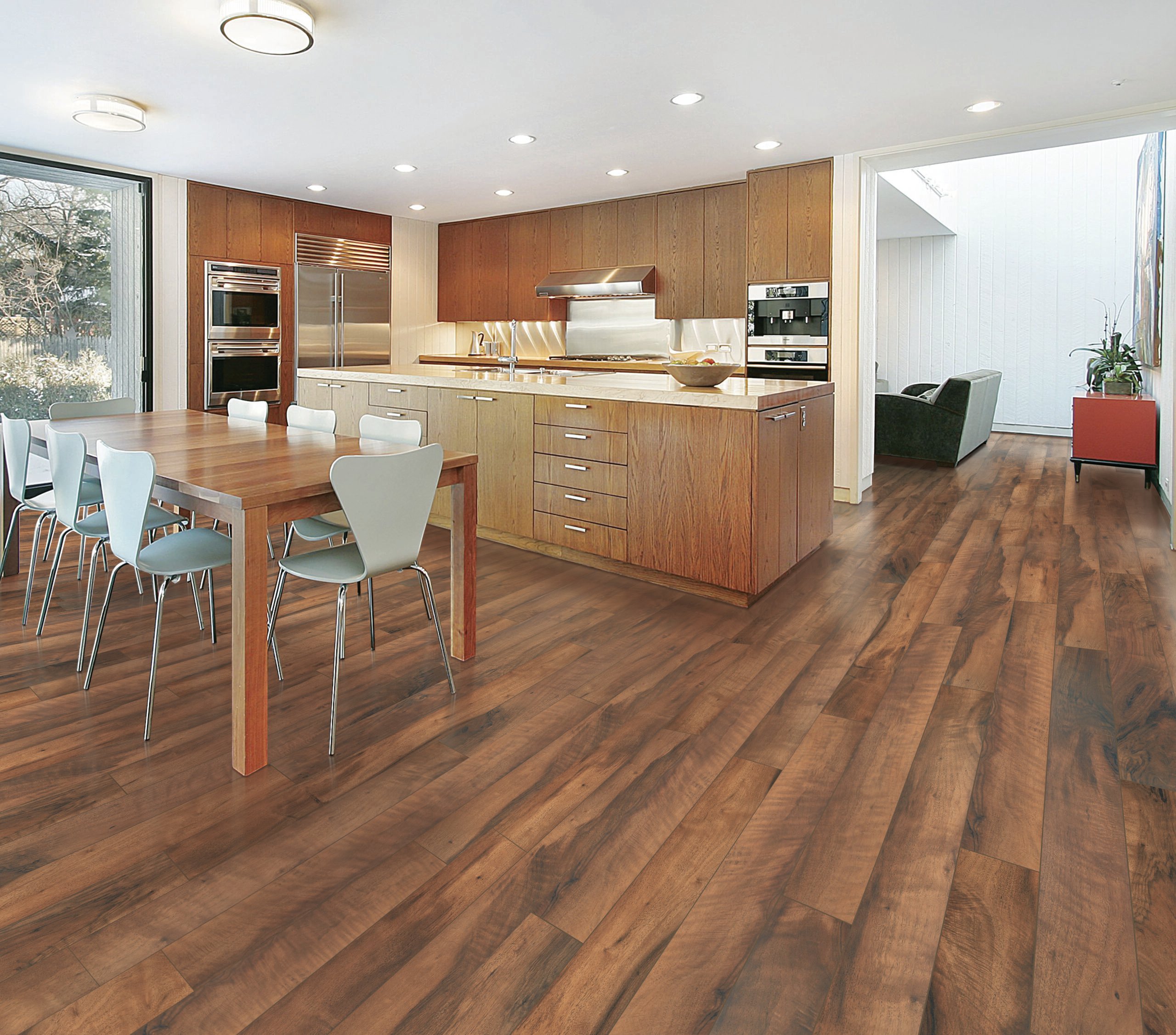 2. Cost
The price of your new flooring might be the most important aspect to you. Here's a comparison of laminate vs. luxury vinyl costs to help you find the right flooring option for your budget.
Laminate
Laminate is a low-cost flooring. It's less expensive to install and maintain than materials like hardwood and tile. Additionally, it doesn't require spending extra to maintain it, so you won't have to budget much money for upkeep.
Luxury Vinyl
Luxury vinyl is also a less-expensive material. It's roughly the same price as laminate and doesn't have extra maintenance requirements you need to pay for.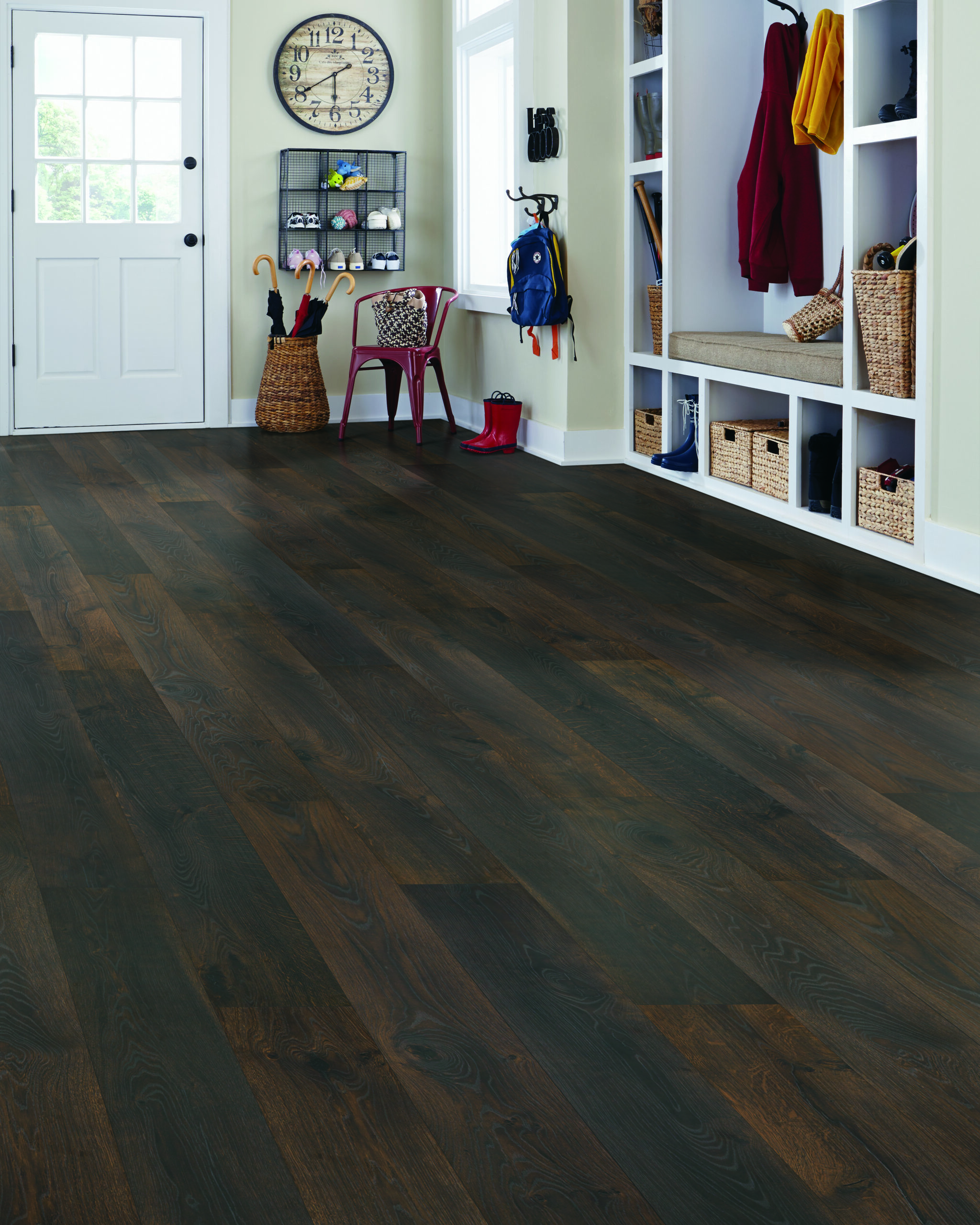 3. Life Span
If you're investing in new flooring, you want a lasting material. Depending on your budget, style preferences and floor use, you'll want a material that holds up over many years.
Laminate
Depending on the material quality, laminate lasts 15 to 25 years with good care. The higher the quality of your laminate and installation, the longer your flooring will last. Check out our comprehensive laminate flooring guide to learn more about laminate quality, installation and life.
Luxury Vinyl
Luxury vinyl lasts about 25 years with proper installation and care. It's waterproof and wear-resistant, giving you years of quality flooring enjoyment.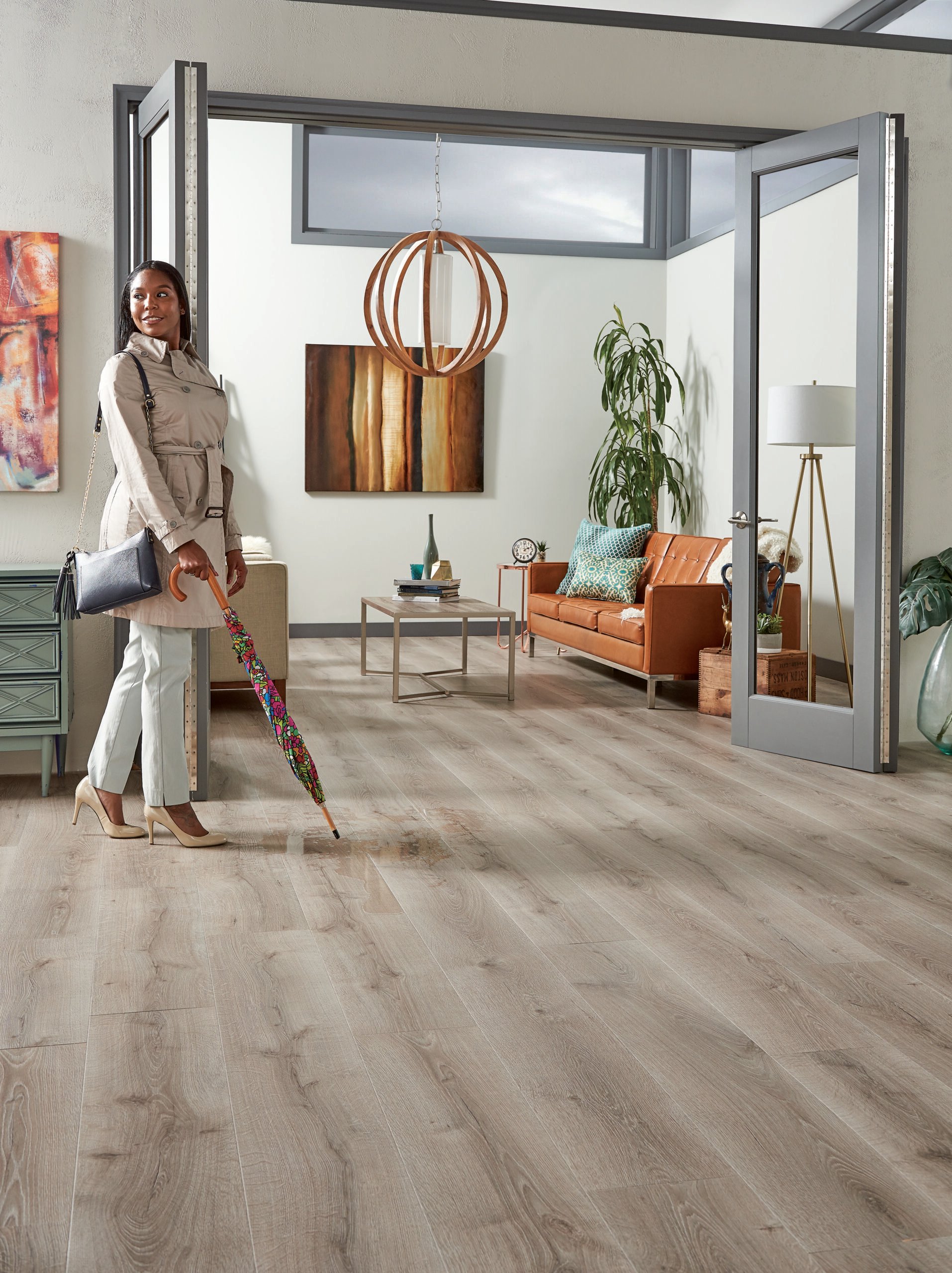 4. Durability
Some materials are more durable than others — picking a strong flooring will reduce how often you need to replace your floors and keep your home safe and stable.
Laminate
One of the benefits of laminate flooring is its durability. It's strong and has protective layers that guard against cracking, scuffing, scratching and chipping. For increased durability, install waterproof laminate in your home. It has several water-resistant layers and is even more robust and scratch-resistant than standard laminate.
Luxury Vinyl
Luxury vinyl is also a highly durable material — it's waterproof, scratch-resistant and stain-resistant. Luxury vinyl has the appearance of natural flooring with complete protection against moisture for improved, attractive flooring.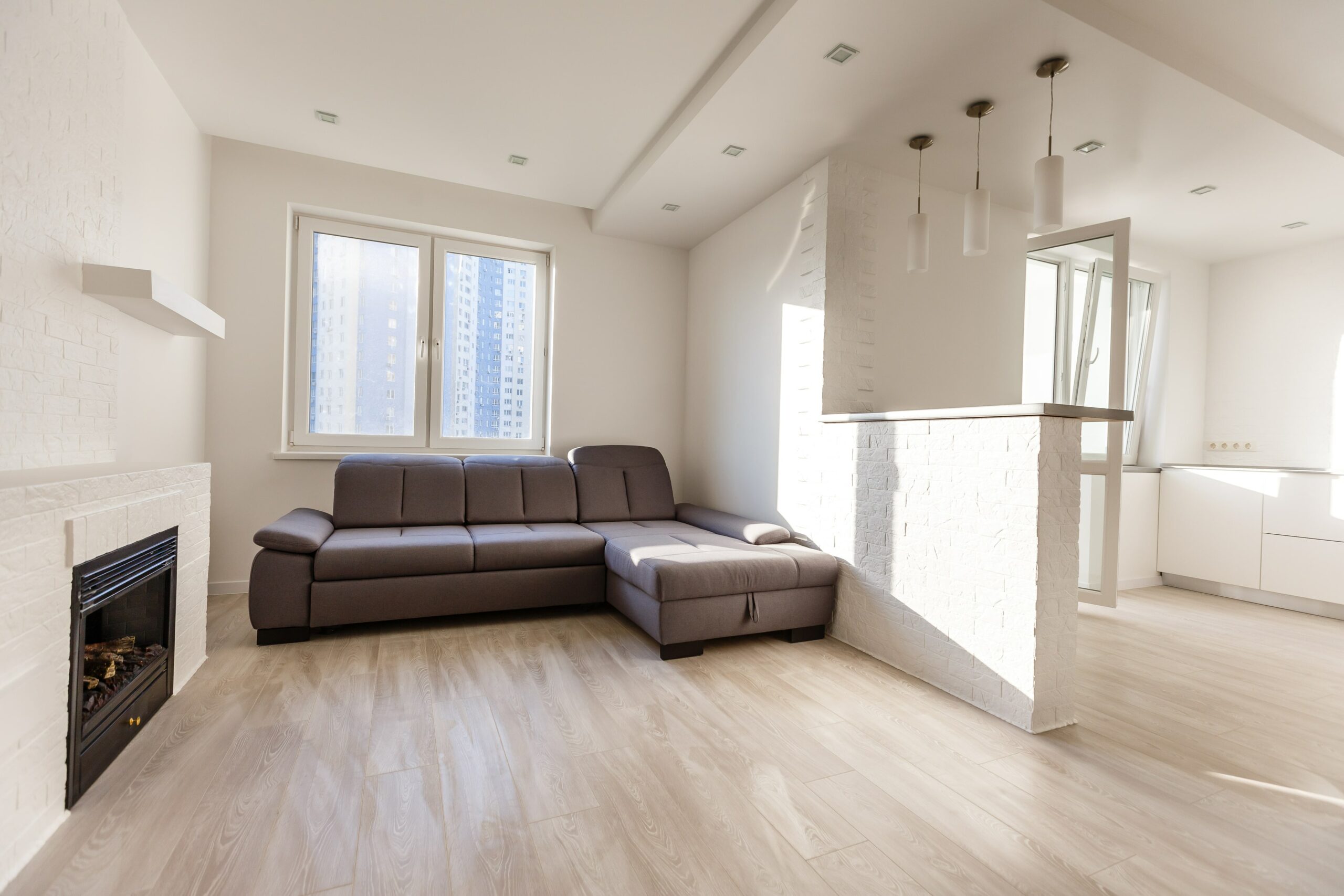 5. Maintenance
Many homeowners want lower-maintenance flooring in their homes. Flooring that doesn't require intensive maintenance frees up your time and budget. Just remember not to forget to check your flooring warranty before working on your floors to ensure you don't void it.
Laminate
Laminate is a low-maintenance flooring. It doesn't need reflooring or deep cleaning to keep it maintained. Simply sweep and damp mop when it becomes dirty to keep it clean and cared for.
Luxury Vinyl
Like laminate, one of luxury vinyl's many benefits is its low maintenance. Vinyl is waterproof and won't wear down quickly with regular use, making it great for any room of the house.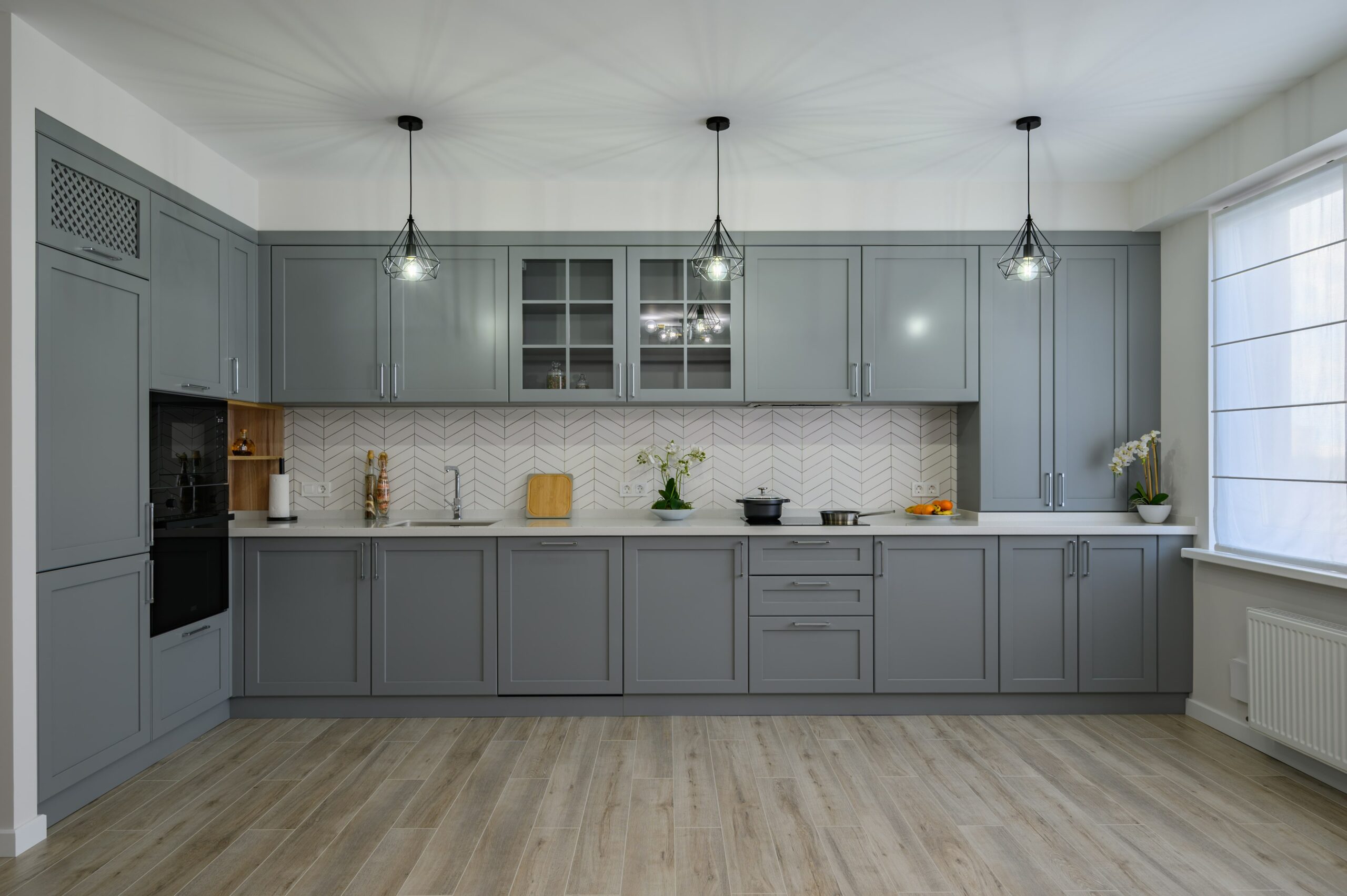 6. Resale Value
If you're considering selling your home soon, the resale value might be an important factor for consideration. Compare laminate vs. luxury vinyl flooring resale values to see if they could improve the sale price of your home.
Laminate
Laminate won't increase the resale value of your house. However, a fresh sheet of laminate can go a long way in elevating your home for buyers. Everyone loves the look of new flooring, and it can transform your space for the better.
Luxury Vinyl
Like laminate, luxury vinyl won't raise the resale value. It's an attractive, affordable flooring that will withstand years of wear and tear, but it isn't a big selling point. You should still install new luxury vinyl if you're selling to give your home a newer, more modern look.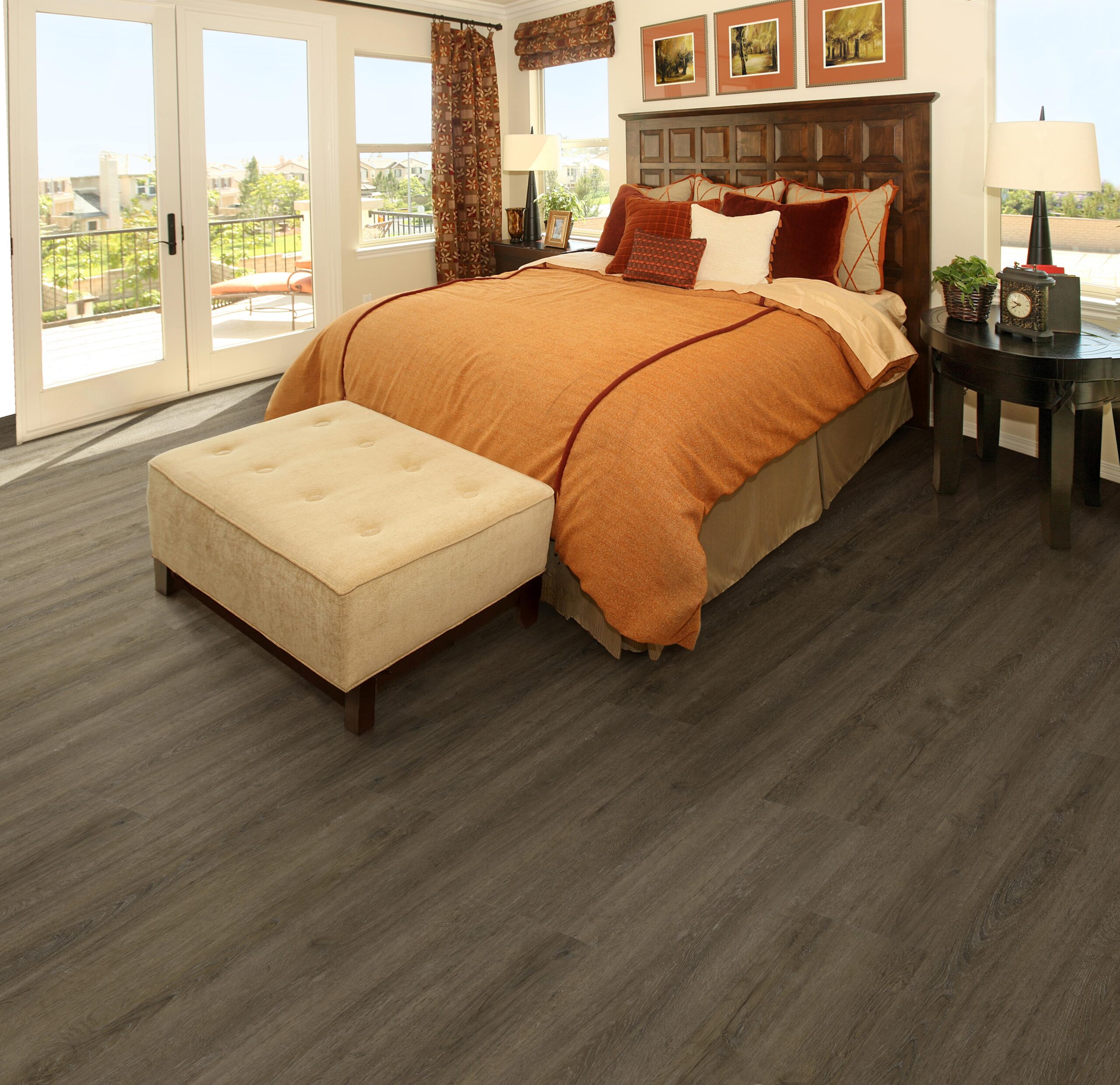 7. Comfort
Many homeowners look for comfortable flooring in their relaxation spaces to improve the luxury and softness of a room. However, softer floors often sacrifice durability for comfort, so consider what factor is most important to you when choosing a material.
Laminate
Laminate isn't soft — it's a sheet of synthetic material. While it holds up to hard use, it won't provide much comfort or support. It makes up for its lack of comfort by being highly wear-resistant and easy to clean.
Luxury Vinyl
Luxury vinyl is another hard flooring. It's designed to look and feel like wood or other materials, so it won't feel soft underfoot. You can improve the comfort of luxury vinyl with soft area rugs, making the floor more padded and adding style to a room.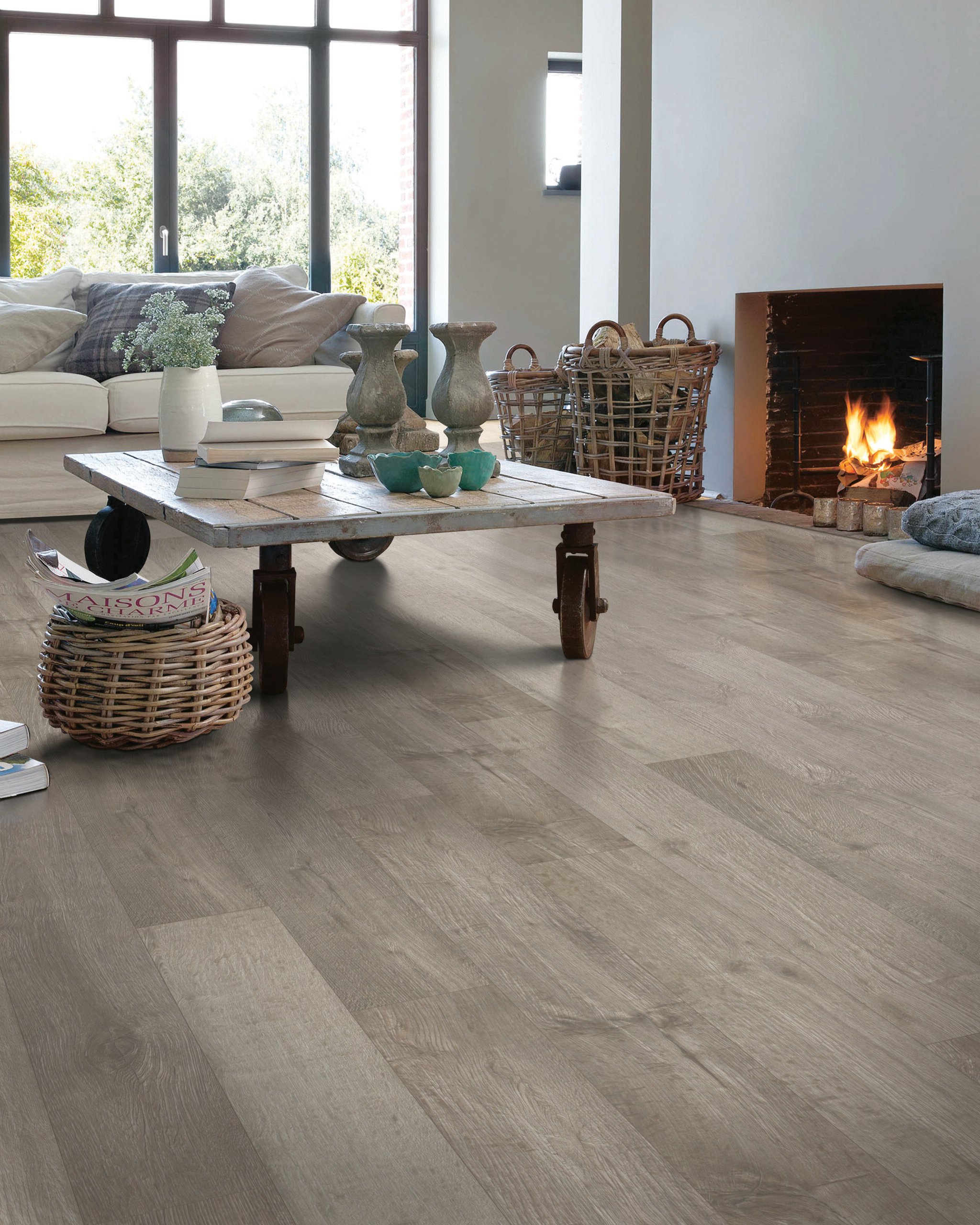 8. Installation Room
The room you're installing the floor in will affect your chosen material and style. For example, when comparing waterproof laminate vs. luxury vinyl plank, how do you decide on the right material? Also, luxury vinyl planks can look more elevated, but laminate sheets are easier to install. These are just a few considerations to make!
Laminate
Avoid installing non-waterproof laminate in high moisture areas like bathrooms and laundry rooms. If you want to install laminate there, opt for waterproof laminate to protect your floors. Laminate's smooth, strong surface makes it adaptable to other high-traffic rooms like living rooms, kitchens and bedrooms.
Luxury Vinyl
Luxury vinyl is waterproof and highly durable, making it a great floor for any room in the house. Choose luxury vinyl planks for bedrooms, living rooms and kitchens and luxury vinyl tiles for bathrooms and mudrooms. Explore our complete guide to luxury vinyl flooring to discover all the information on luxury vinyl options.