1. Aesthetic
The flooring material you choose will change how your space feels, so pick one that reflects your room's mood and design. There's no denying that tile and hardwood offer very different textures and appearances, making them ideal for particular rooms in your home.
Hardwood
Hardwood is made from smooth, finished, natural wood, and different wood species have their own look, hardness and warmth. Using light, natural wood planks can elevate your space, adding a luxurious look and feel to any room. Comparatively, distressed hardwood is excellent for rustic homes, while smooth textures emphasize modern sleek lines. Additionally, hardwood is customizable to a point, meaning you can use a wood stain to get the exact color you want.
Tile
Tile is a hard, smooth flooring made of cut shapes. With dozens of color and pattern options, tile floor is an excellent way to customize the look of a room. Choose big tiles to make a room look larger or mixed sizes to add variety to the floor. For example, a classic black and white tile can make a bathroom look timeless, while a stone-look tile makes any space look modern and sophisticated.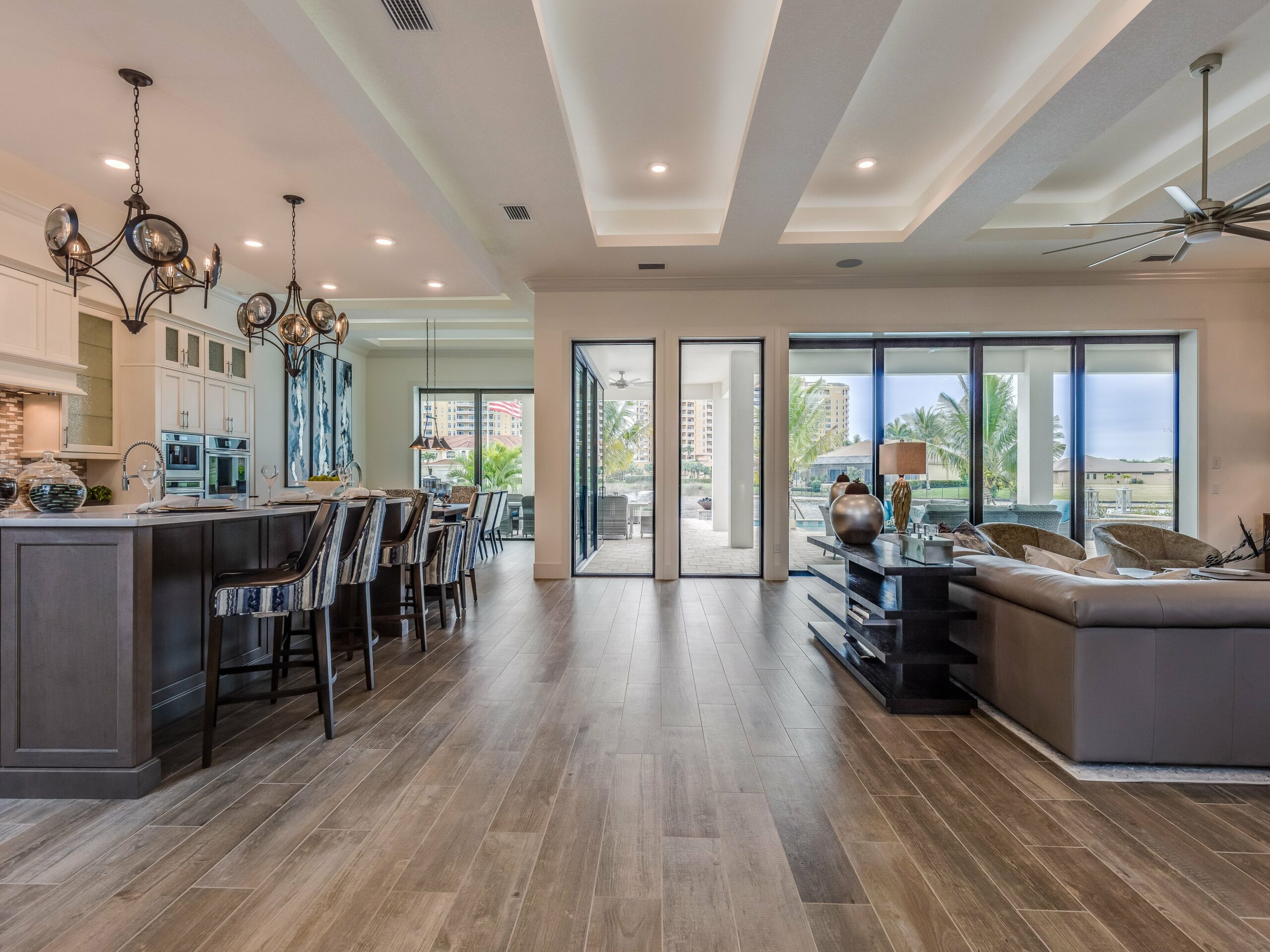 2. Cost
Comparing tile vs. hardwood costs is important so you stay within your budget. Consider the cost of the material, installation and maintenance when choosing your next flooring.
Hardwood
Hardwood is a more expensive flooring material because it costs more to install and maintain. Using hard-to-source woods like exotic species will also increase the cost of your new floors. Additionally, your hardwood floors will need occasional refinishing to restore their appearance after years of wear and fading.
Tile
Tile comes with different prices depending on what kind you install. Ceramic tiles are less expensive than porcelain, though any tile will cost more than materials like laminate. If you're looking at porcelain tiles, you'll spend more than you would on ceramic, but you'll get more luxurious, durable flooring for your home.
Another cost associated with tiles is grout. Over time, the grout surrounding your tiles will collect dirt and wear down, and you'll have to regrout them according to the tile's manufacturer's instructions to restore their appearance. This won't need to happen often, but it's a necessary cost associated with tile flooring.

3. Life Span
The life span of flooring material is another essential factor to consider. The longer a floor lasts, the less money you'll have to spend on replacing it frequently.
Hardwood
Hardwood is some of the longest-lasting flooring available. It can last 100 years or more with the right care. You can increase the life of your hardwood floors by protecting them from sunlight, scratches and water damage. With occasional refinishing, professional installation and good care, you can ensure your hardwood floors last as long as you live in your house and beyond.
Tile
Tile lasts 75 to 100 years with good maintenance. With regular regrouting and proper care, your tile floors will last almost as long as hardwood. Make sure to use only legitimate installers and protect your tiles from damage to ensure they last years. Learn more about tile care and features with our complete tile guide to find the right tile for your home.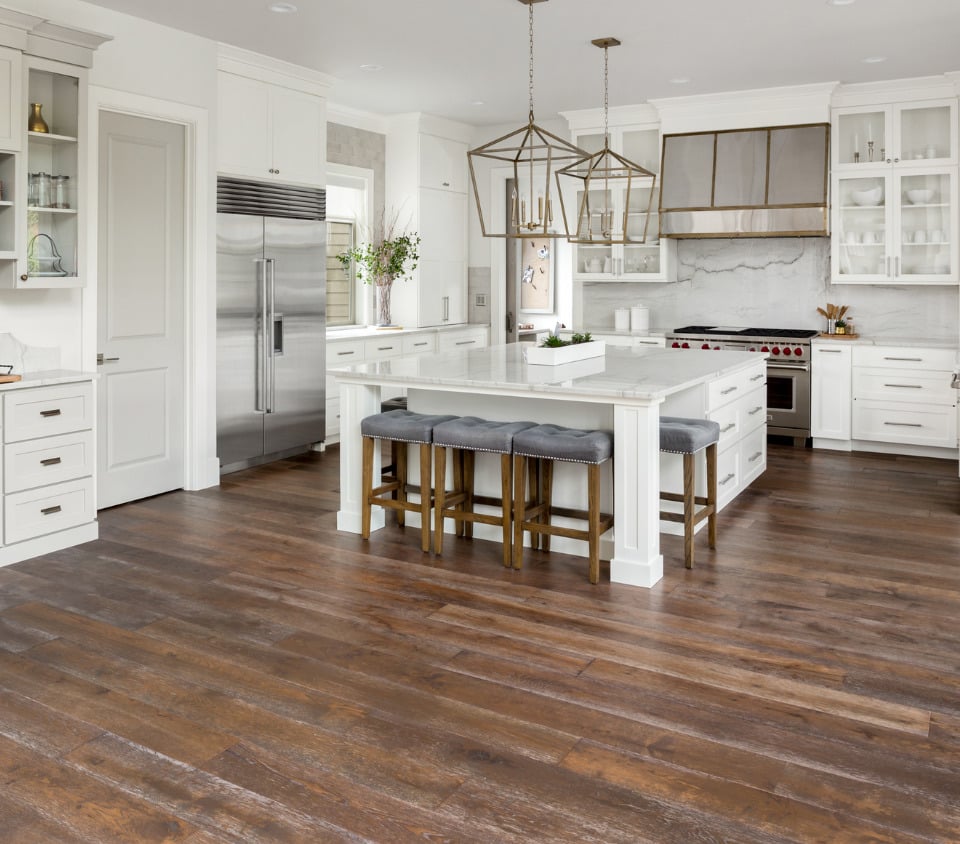 4. Durability
Durability is a vital factor for many homeowners looking to replace their floors. After all, you want your floors to withstand years of regular wear and tear. Get the most out of your budget with high-quality, durable flooring in your home.
Hardwood
Hardwood is a top durable floor choice for any home, as its strong wood planks make it resistant to most damage. Still, note that it's susceptible to scratching, especially in homes with pets. Also, wood isn't waterproof, and rooms with high moisture content are one of the causes of wood warping. Protect your wood by keeping the room it's in dry and placing rugs on top of it if you plan to add furniture to the room.
Tile
Tile is also a durable flooring material. To create tile flooring, the material is put through high pressure and high heat, making them highly durable. Therefore, they won't break easily and are easy to clean. Additionally, they're water-resistant, so you can put them in high-moisture areas without worrying about water damage. Still, be careful when placing heavy furniture on top of your tile to avoid cracking it.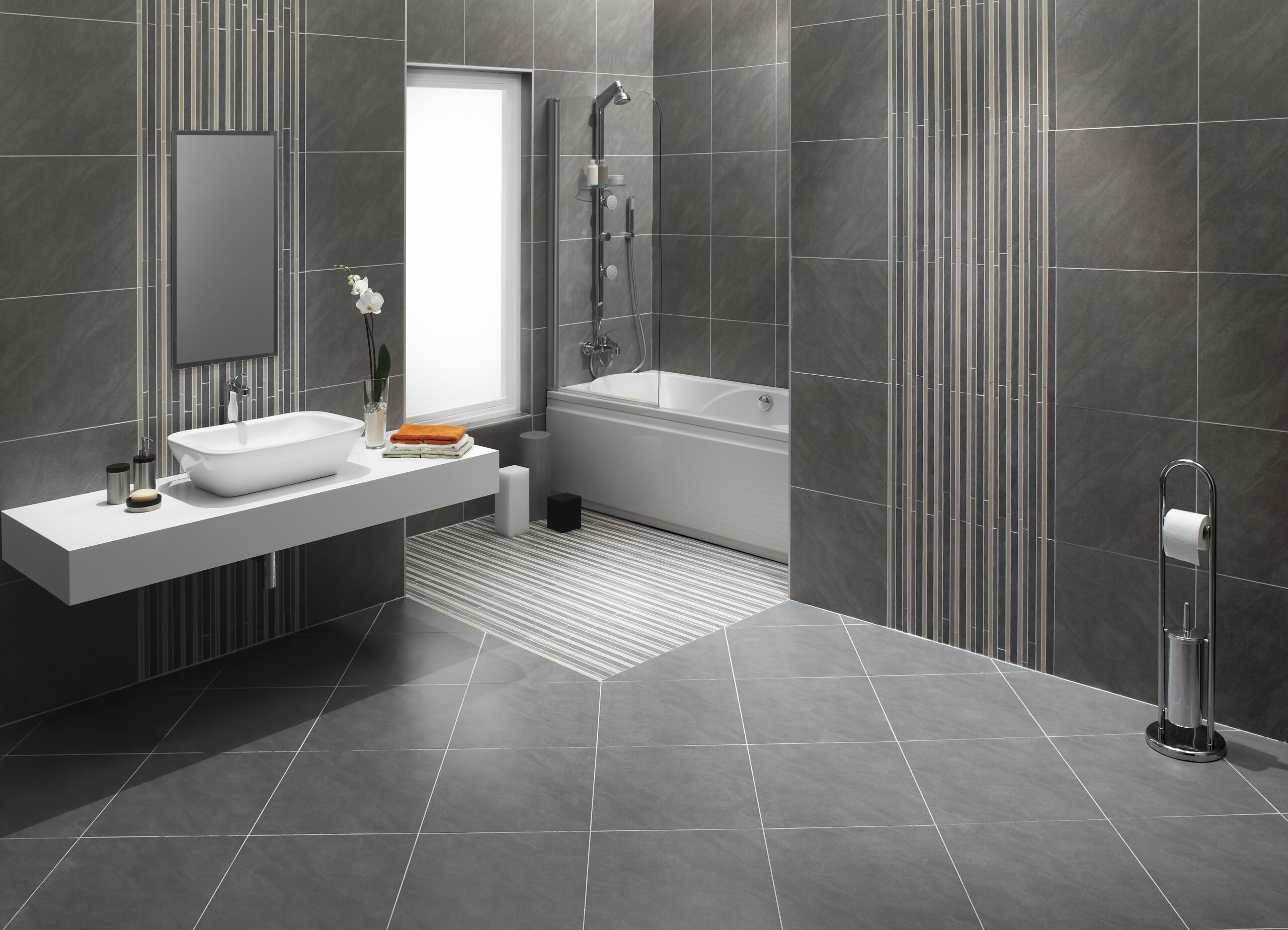 5. Maintenance
A sometimes overlooked part of flooring is maintenance. You might have to invest extra time and money in your floors if you want them to look and perform their best. Before doing any work or cleaning on your floors, always check the flooring's warranty to ensure you aren't voiding it or damaging the floors.
Hardwood
Hardwood needs regular sweeping and gentle cleaning to remove any dirt and grime. Check our 50 Floor care guide to see if you need to avoid any specific cleaners or chemicals. As stated, you'll have to refinish your hardwood floors occasionally. Over time, hardwood will take on scratches and fading — refinishing removes these imperfections and makes your hardwood look new. Explore the features and care of hardwood with our comprehensive hardwood guide to help you care for your hardwood.
Tile
Tile, like hardwood, needs regular cleaning to keep it clear of debris. While you won't have to replace tiles unless they become cracked or damaged, you should have your tile professionally regrouted when it becomes too old and worn. Over time, tile grout will become dirtier and less waterproof — regrouting restores the grout and tiles for a better, more durable floor.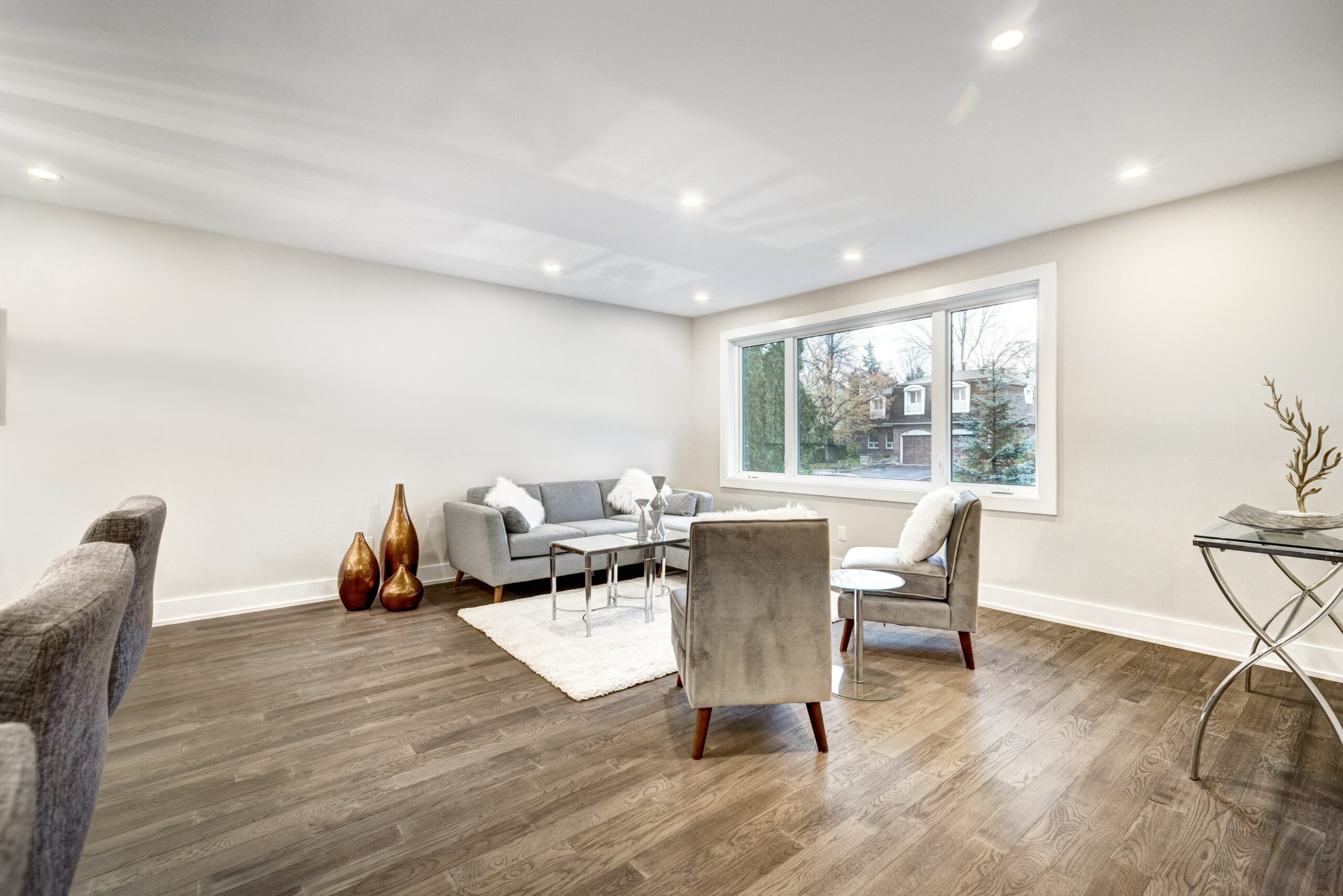 6. Resale Value
If you're considering selling your home in the future, choosing flooring with a good resale value can help boost your home's sale price.
Hardwood
Hardwood has some of the best return on investment of any flooring material. Potential buyers love its durability, long life and natural construction. Hardwood is eye-catching and timeless, making it ideal for well-designed homes.
Tile
Tile also has excellent resale value. It's sleek, stylish and long-lasting. Since tile is so water-resistant and strong, homeowners love to have it in their homes.

7. Comfort
Comfort is also something you should consider with your next floor. A soft floor is nice for living spaces, but harder floors are easier to clean and will hold up better over time.
Hardwood
Hardwood is hard — it's not a comfortable flooring to relax on, but it's easy to put stylish throw rugs over the top to increase the comfort of your rooms.
Tile
Tile is also a hard floor. Plus, tiles are slick, so if you have tile in rooms with lots of moisture, you'll want to wipe it dry or put a bathmat down to avoid slipping.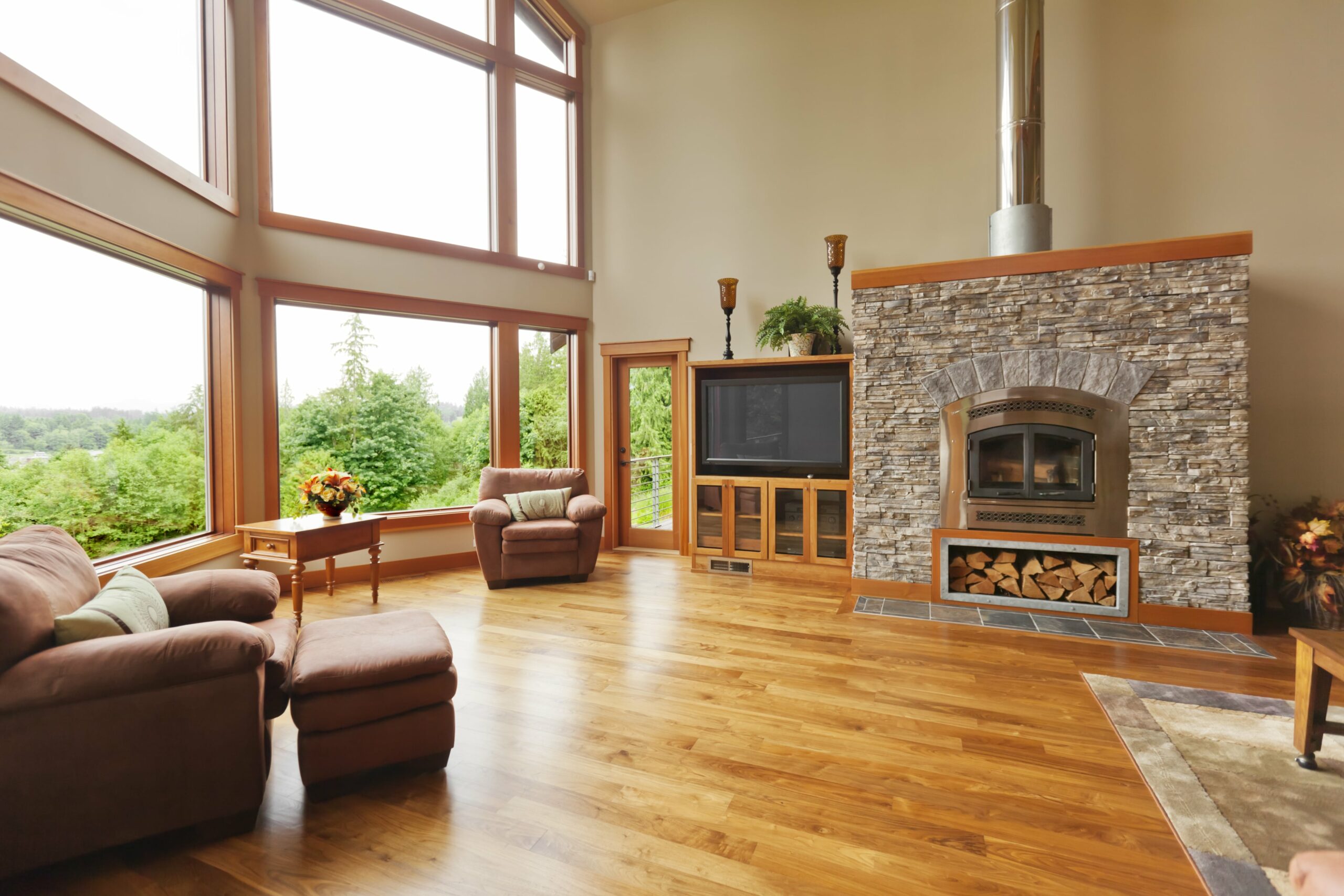 8. Installation Room
Select your flooring material based on the room you'll be putting it in. When picking hardwood vs. tile in the kitchen, bedroom, bathroom or living room, consider the use of each room.
Hardwood
Hardwood is durable, but it's not water-resistant. Avoid installing it in bathrooms and laundry rooms. You can put hardwood in the kitchen as long as you clean up any spills, so they don't sink into the floor. Overall, the smooth, warm material is ideal for bedrooms and living rooms, as it adds a stylish, classic look to any space.
Tile
Tile is hard and cold, so you might not want to install it in your bedrooms and living rooms. Its durability and water resistance make it a great choice for any space with lots of moisture, like laundry rooms, kitchens and bathrooms.