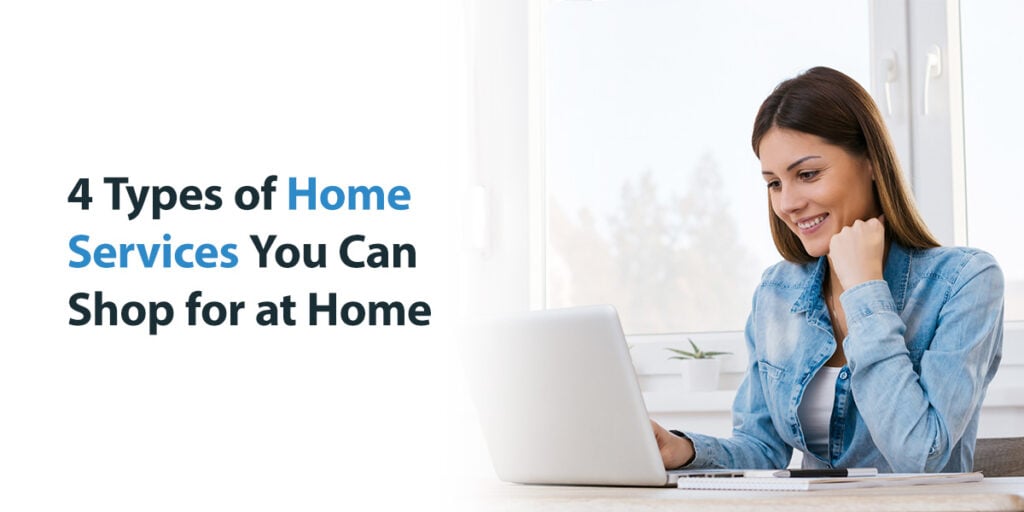 Today's connected world allows you to access everything you need from the comfort of your home. At-home shopping lets you save time and gas money and still get expert advice for buying home renovation products.
Try these companies for convenient ways to shop when you want to upgrade your space.
1. At-Home Shopping for Flooring
Whether you want to refresh one room or your whole house, 50 Floor provides an effortless way to find your dream floors. During a free consultation, flooring experts will bring you a wide selection of quality flooring. The flexible scheduling allows you to pick the best time for your appointment.
Some of the options include hardwood, laminate, carpet, luxury vinyl and luxury vinyl tile to complement any style preference. To get started, 50 Floor professionals will ask questions to understand how they can best meet your expectations, then give you tailored guidance and recommendations to find what fits your lifestyle and budget.
2. At-Home Shopping for Windows
If you'd like to replace your windows, Window Nation offers an option for a free in-home estimate with a design consultant. In addition to sessions at your home, they also provide virtual consultations. Each appointment lasts up to 90 minutes and helps you find the best windows to suit your aesthetic and price preferences.
Some of their window inventory includes awning, vent, sliding and other options. During an at-home shopping session, the window expert answers your questions and reviews the installation process. They then provide you with a detailed quote based on your selection and your home's window sizing and quantities.
3. At-Home Shopping for Garage Doors
When you'd like a personalized quote for garage doors, an at-home consultation allows a specialist to give you accurate pricing and expert advice. Many garage door companies offer free in-home quotes and virtual sessions. You can get inspections for repairs or design a custom look you love.
A reputable company will hold industry certifications for handling repairs and installations and stay up to date with the latest technology and products to serve customers. During a scheduled appointment, you'll be able to ask questions and receive guidance tailored toward your needs.
4. At-Home Shopping for Paint
Companies like Sherwin-Williams offer free color consultations online to help you discover the perfect shade for your walls. A session with a color consultant provides you with a personalized plan to accomplish your painting project. The experts can also send you color chips and tell you how to best assess the samples in your space.
During the 30-minute service, an expert asks about your goals to understand the vision you want to achieve. They'll give you recommendations from their inventory of over 1,700 colors for any plain or patterned wall. If you're aiming to get creative, they can also offer insight for adding an accent wall or another project.
Shop at Home With 50 Floor
When you want to revitalize your space, 50 Floor offers your solution for durable floors in attractive designs. In addition to providing free in-home estimates, our professionals take care of every step of the installation from start to finish. Our fast, comprehensive services include moving furniture, cleaning up and more.
Reach out to us for a free in-home quote today!