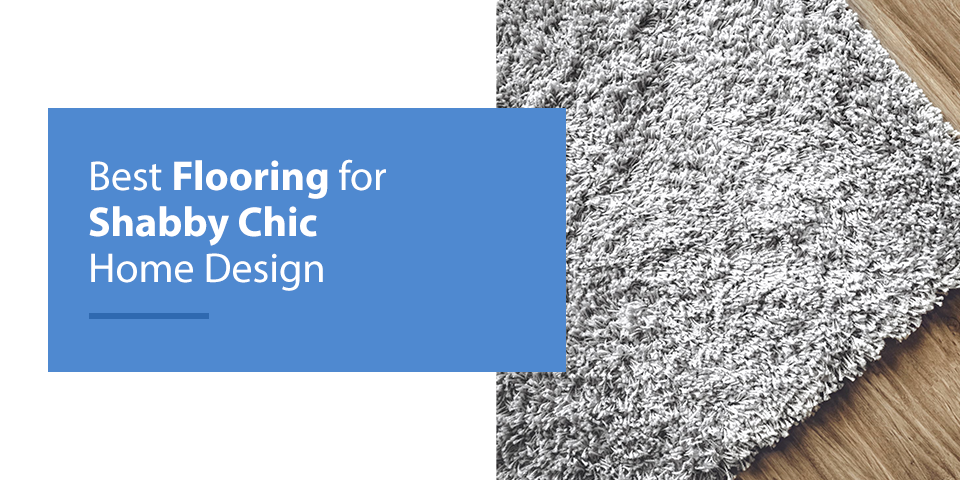 Shabby chic provides all of the rustic and homey feelings that you can't help but love. Embracing a worn, lived-in look, it provides comfort and beauty in a variety of ways. It may seem tricky to find the perfect shabby chic floors for your home. 50 Floor can help you find the ideal floor with this simple guide to shabby chic home design. Learn how to choose the right style, colors, materials, and more to discover a shabby chic floor that will bring your vision to life and surely make a statement.
What is Shabby Chic Interior Design?
The shabby chic style is straight out of the 1980s as an alternative to the popular looks of shiny brass and sleek designs. It gave homes the ambience of being lived in, complete with antique features, worn furniture, and peeling layers of paint. Such components add a lot of character and provide a natural appeal thanks to their homely and warm details.
Celebrating vintage and reclaimed materials, a shabby chic home can easily be adapted and changed as needed. Because it has a certain eclectic flare, it makes it a great way for homeowners to truly express their personalities throughout the entire concept. An ideal shabby chic interior will easily allow you to update your space as you see fit. You may decide to use a lot of scrollwork at one point while desiring to incorporate more cottage-style details at another.
Patterns also help play a part in the final look of a shabby chic design. Some of the most popular patterns include floral prints, faded calicos, and Victorian-era designs. Keep in mind to be selective in the number of patterns you choose to incorporate in your space. It can be easy to go from shabby chic to chaotic if there are too many different things going on at once. Less can sometimes be more.
Wall color, furniture, and accessories are just the beginning to a successful shabby chic home. While a shabby chic styled interior can be a lot of fun to plan and design, it also needs something to help complete the entire look. Choosing the perfect flooring can help tie it all together for an exceptionally unique and modest home.
The Perfect Color
When searching for shabby chic modern flooring options, color plays a huge role in the final outcome. Most popular for this particular style are pastel hues and earthy tones, making it an extremely versatile color palette. Working with muted tones and faded colors such as sage green, pale yellow, and cornflower blue can really help make a statement for a classic yet stunning shabby chic style. Lavenders, shades of white, and gray can also help you get in touch with the shabby chic modern style.
Floor tiles can be found in a variety of patterns and colors that will go perfectly in your home. Look into designs inspired by the terra-cotta mosaics of France or those with neutral colors and rough textures inspired by the artisans of Italy. Since tile flooring is durable, functional, and available in a wide range of materials and styles, you will have no problem finding a shabby chic design that is perfect for your home.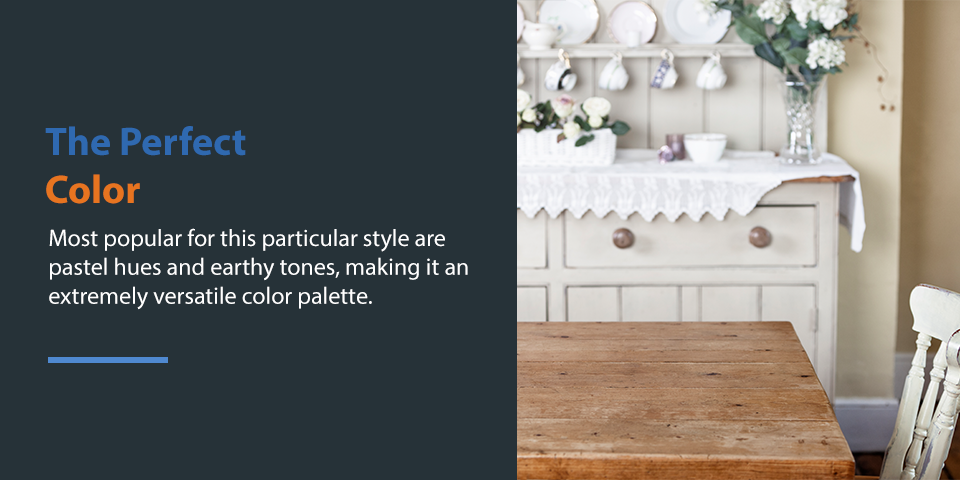 Reclaimed Shabby Chic
You can't go wrong when using reclaimed wood to tie your shabby chic home design together. Depending on the size of your space, you will want to select the right sized planks that will compliment the room. Large spaces can definitely make a statement with wide and chunky planks. Reclaimed wooden floors provide unique details and colors that make them the perfect choice for an authentic shabby chic home.
An undeniably perfect shabby chic floor is one that is lightly colored that is also distressed or even vintage. Lighter hardwood floors such as birch, maple, and white oak look stunning with an antique finish. These hardwood floors can be bought new, allowing you to achieve the look of reclaimed wooden floors without the cost of purchasing actual reclaimed wood.
Cozy Carpet
Carpet can often be overlooked as a choice for shabby chic flooring options. One of the best things about carpet is that it is versatile, coming in a wide range of textures, colors, and patterns. it is also warm and cozy, helping you to create a shabby chic atmosphere that you might never want to leave.
Shabby chic can be easily achieved with carpet in a variety of ways. Combine the charm and homey vibes of a handmade rug with vintage furniture to really create a sweet and cozy ambience. Area rugs make an excellent choice and can be matched with other flooring to add layers and depth to the space. If you would rather have wall-to-wall carpet, go for a floral print carpet in popular shabby chic shades, or simply opt in for an all-white carpet for a simplistic and neutral look.
Extra Vintage Vibes
A vintage-style floor can really set off an entire shabby chic look without a hitch. Dark and distressed wood patterns can be found in durable, laminate flooring making it perfect for kitchens and even bathrooms. Water-resistant and known for longevity, laminate floors can be found in a range of colors and designs.
For an extra-vintage look, explore the options that have red or yellow finishing tones. You can beautifully compliment a room full of neutral tones and pastel shades with a dark and distressed laminate flooring. Imagine how beautiful a room featuring sage green, lavender, and gray will look with a white-washed, distressed-style floor. You can't go wrong using laminate flooring in your shabby chic home design.
Redefine Your Space With Flooring to Match Your Shabby Chic Home Design
With over 40 years of combined flooring experience, 50 Floor is dedicated to providing our customers with affordable and unbeatable quality flooring that will enhance their homes. We offer a wide variety of flooring options including tile, vinyl, carpet, laminate and hardwood. You are sure to find something perfect to compliment your home, no matter the style you desire.
When you choose 50 Floor, you choose the best. We offer a variety of benefits such as:
Price-Match Guarantee
Flooring Warranties & One-Year Installation Warranty
Free At-Home Appointments with Samples
Professional & Speedy Installation Process
We pride ourselves for delivering unmatched customer service. If you ever have any questions or need assistance when trying to decide on the best flooring solution for you, the experts at 50 Floor are always ready to help. We will guide you along the way with suggestions that suit your design and functionality requirements as well as your budget. Contact us today to get started on discovering your perfect flooring solutions.