Quick Navigation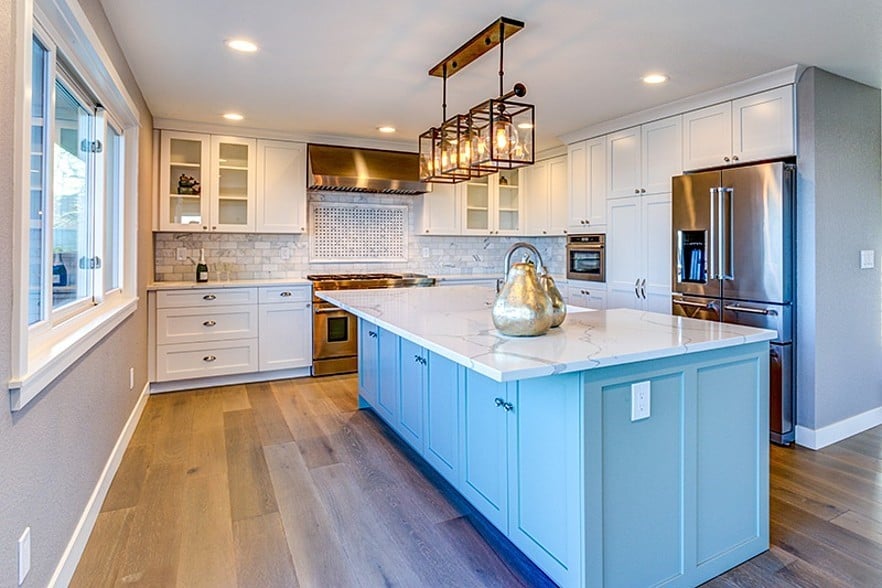 Farmhouse flooring has become more popular in recent years as rustic and Southern-style homes have become a trend. From sliding barn doors to mason jars, you've likely seen elements of country living popping up in stylish homes and magazines.
The How-To of Farmhouse Wood Flooring
If you want to create a rustic, chic look in your home, consider your flooring. Farmhouse style with modern, contemporary floors will simply not work. Consider the following modern farmhouse flooring options.
1. Traditional Farmhouse Hardwood Flooring With Wide Planks
The most traditional farmhouse look involves wood floors. While pine floors were more common in days gone by, today most homeowners prefer hardwood for durability. In either case, wood is durable and easy to clean. It also adds a natural and warm look to your home.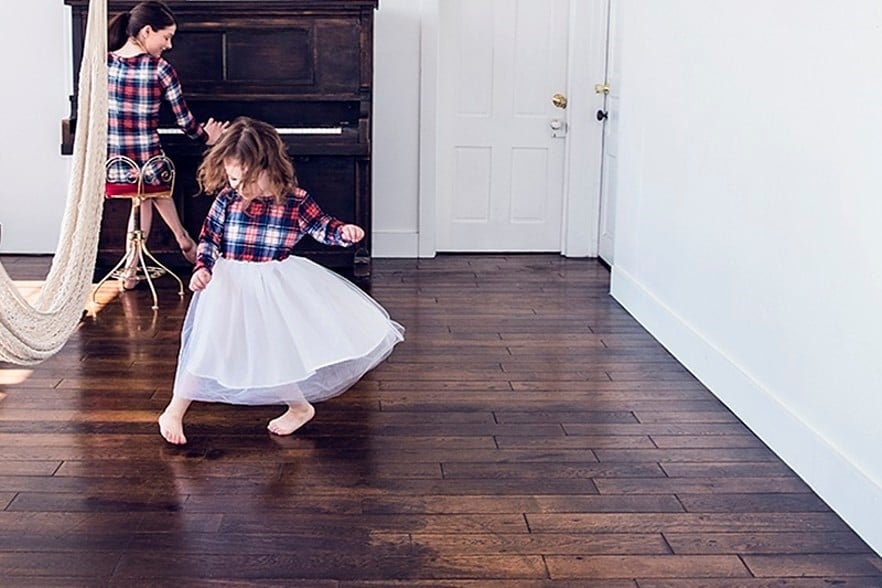 When you're looking for wood floors for your farmhouse-style home, look for wide planks. These are traditional in farmhouses because wide planks hearken back to the days when wide planks were all that was available with the tools carpenters used.
2. Wood With Imperfections and Graining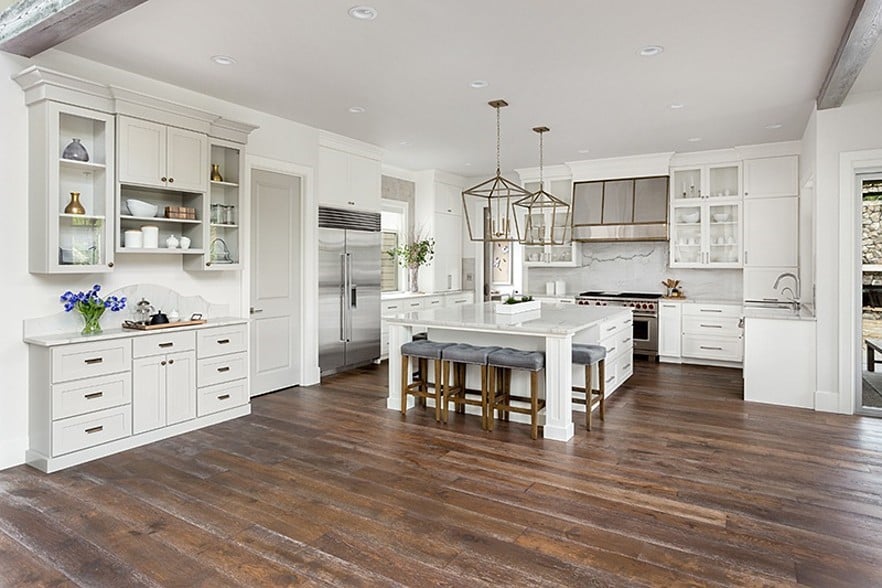 If you're opting for wood flooring, there's a high chance that you love the natural character of wood. Many people do, and if you want to show this character even more in your farmhouse-style flooring, consider options with more knots, mineral streaks, and graining.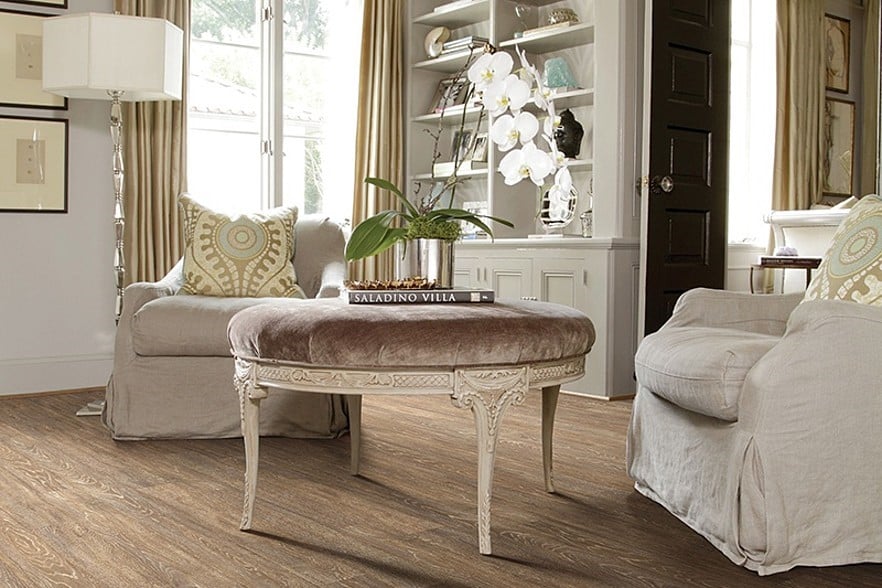 You may even consider wire-brushed floors, which have an etched look that adds extra contrast in color.
Schedule Your In-Home Consultation
3. Natural-Looking and Matte Finishes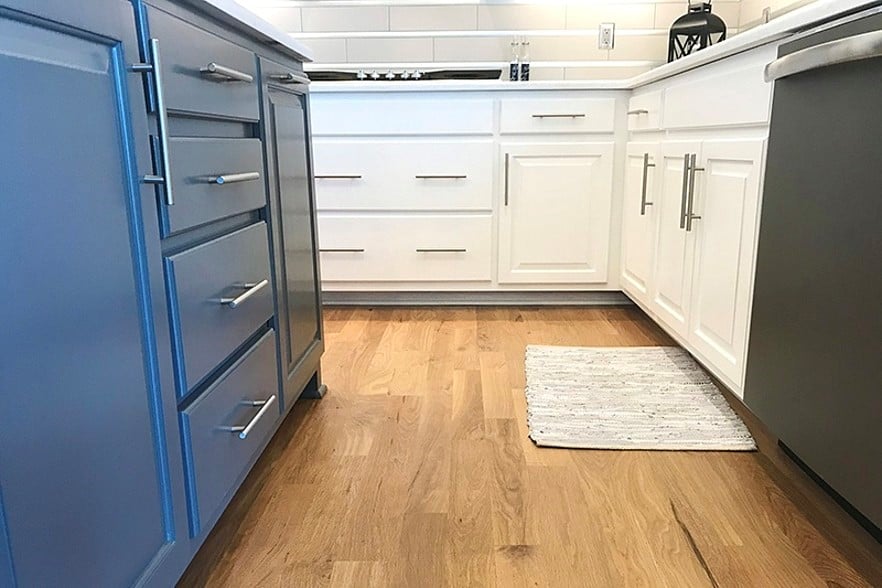 A matte finish for your hardwood floor will have no sheen, which tends to look more natural and fit into the farmhouse-style home better. Certain pre-finished woods even have a velvety texture.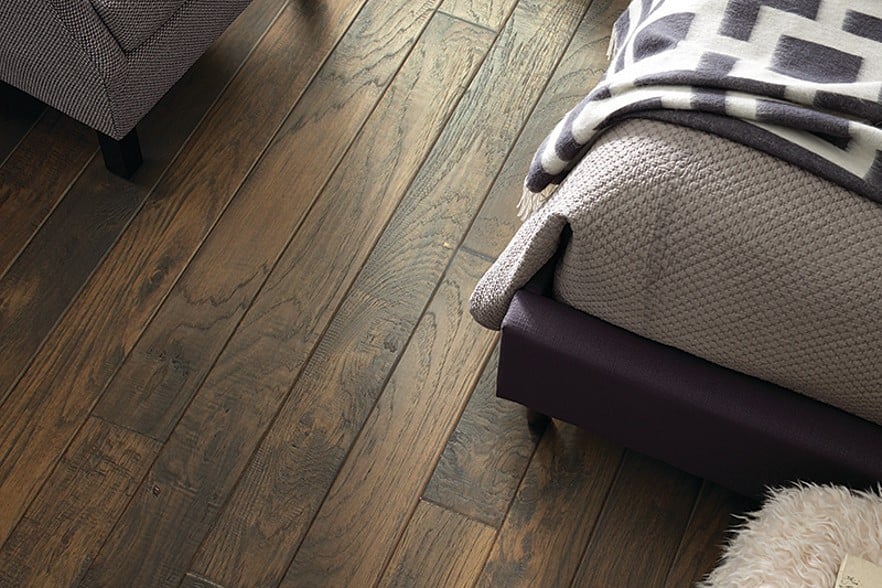 Whether you choose a whitewash, gray or water-based poly for your floor's appearance, you might find that matte is the way to go for natural floors that blend well in your home environment and add to its overall aesthetic.
4. Country Vinyl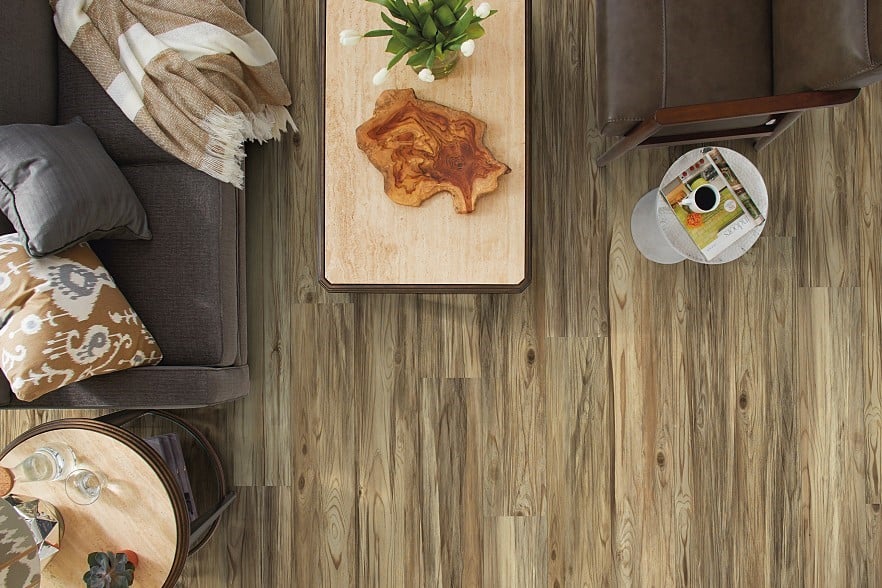 If you want another option besides wood, vinyl is a great choice. You can find budget-friendly vinyl in styles that approximate softwood like pine. Additionally, vinyl floors are available in a variety of plank patterns that can give your flooring the warm and unique appearance of wood.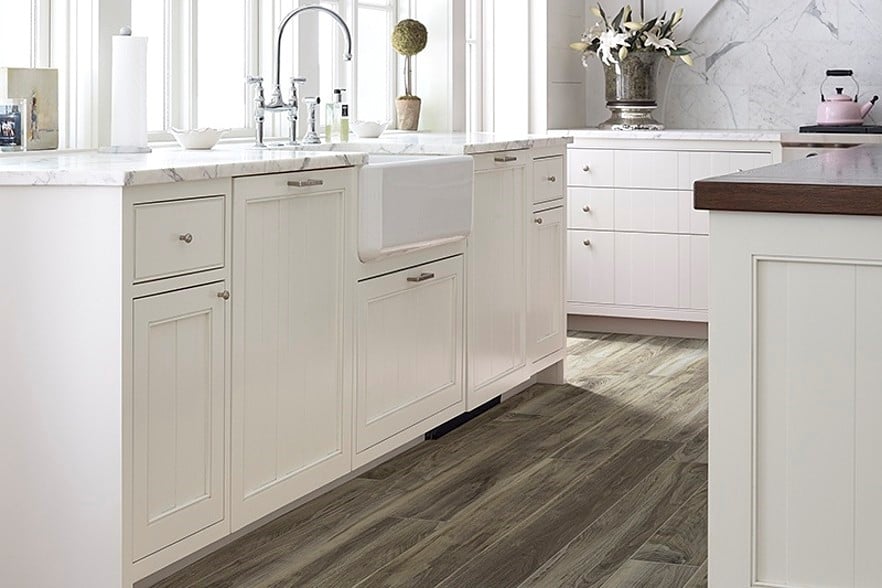 Vinyl floors are waterproof, easy to clean and easy to install. They can be an excellent alternative, especially in bathrooms, kitchens and similar areas in your home.
5. Farmhouse Tile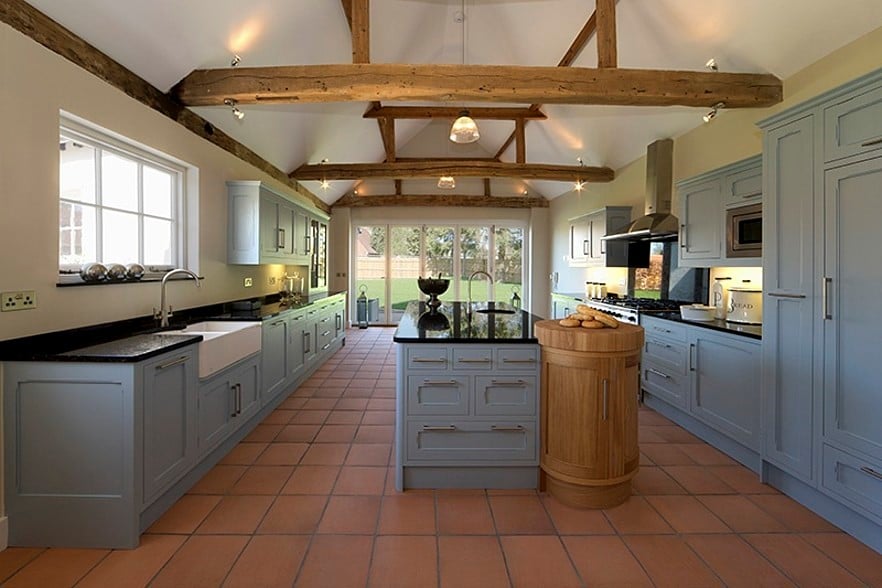 You can also use tile for your farmhouse style. Slate, as well as terracotta and patterned tiles, give your floors a rustic, unique look. Tile is also durable and looks great with a variety of styles.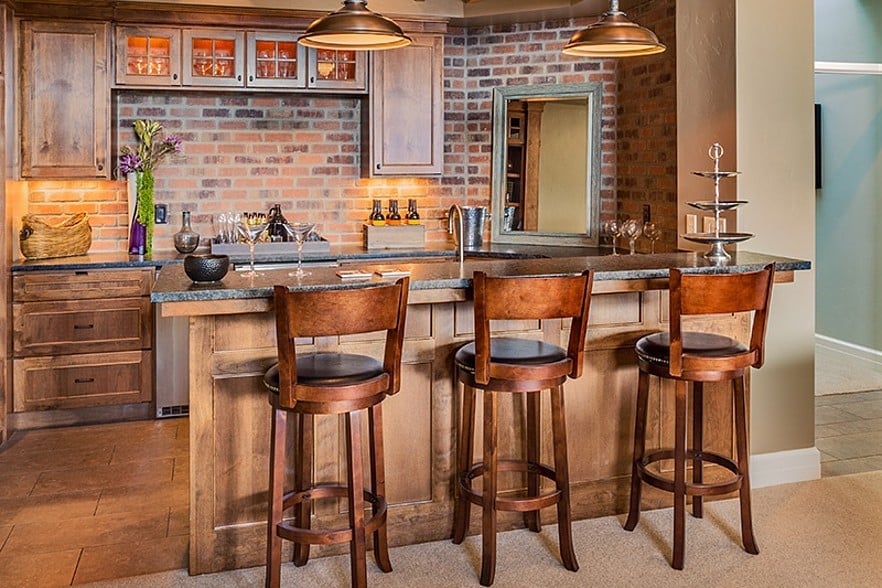 When it comes to your tiles, whether you want dark, light, patterned, wood, Treyberne, Loftland, Devon Villa, Andela, Boulder Ridge or another option, you're sure to find the perfect style for your home with farmhouse tile — especially if you work with 50 Floor.
50 Floor Helps You Find Your Ideal Farmhouse Flooring
When choosing a rural-style floor, look for paler, washed-out colors and natural, matte finishes. If you'd like to explore more options, talk to the experts at 50 Floor today. 50 Floor brings you affordable and convenient flooring choices. Forget about driving all over town to look at flooring.
With the 50 Floor team, you can look at floors in the comfort of your home to make sure they fit your décor and work in your home's light. In a consultation, you also get to ask our flooring professionals any questions you may have.
50 Floor helps bring you incredible savings so that you can enjoy beautiful, brand-name floors in your home. 50 Floor warranties ensure you enjoy peace of mind while our excellent and attentive support ensures you get treated like a valued customer. We take care of everything, from answering your questions to ordering your floors and installing them. If you want a better flooring experience when you install farmhouse floors, book your no-cost consultation with 50 Floor today.