If you're looking at flooring options for your home, consider the benefits of in-home flooring installation estimates. With cold and flu season in full swing, venturing into crowded public spaces to look at flooring samples may not sound too appealing. But that doesn't mean you have to put off your floor upgrade until summer!
At 50 Floor, we provide top-notch professional flooring services designed to help you find your dream flooring. Whether you simply lack the time to drive to a showroom or you want to play it safe when it comes to sanitation, 50 Floor has the perfect solution for you — in-home flooring estimates.
Top Four Advantages of In-Home Flooring Installation Estimates
With in-home estimates, we bring the showroom to you on your schedule. In addition to the convenience of assessing different flooring options in your own home, in-home flooring estimates provide customers with a more health-conscious shopping option. In-home estimates from 50 Floor let you skip the potentially unsanitary hassle of visiting a brick-and-mortar showroom, where it's far easier to come into contact with germs.
Here are the top four benefits of opting for home flooring estimates.
1. Stay Safe With a Healthier Alternative to Store Visits
When there's an increased risk of bacterial and viral illness, health experts everywhere agree — it's best to stay away from crowds and public spaces whenever possible. But that doesn't mean your plans for flooring installation need to go into hibernation mode. At 50 Floor, we provide safe, convenient in-home estimates that most other flooring professionals don't. It's a health-conscious alternative to visiting showrooms in person.
In-home flooring estimates are better options than traveling to a flooring showroom for many reasons. First, having a vetted flooring professional come to your home lets you avoid venturing into contaminated public spaces. With our in-home estimate service, you never have to step foot in a showroom.
In addition, in-home flooring estimates save you the stress of driving to showrooms and spending substantial amounts of time viewing samples in poor lighting and a setting that doesn't match your home's aesthetic. With in-home estimate services, you get peace of mind knowing you'll be able to browse samples in the right environment — and away from the crowds.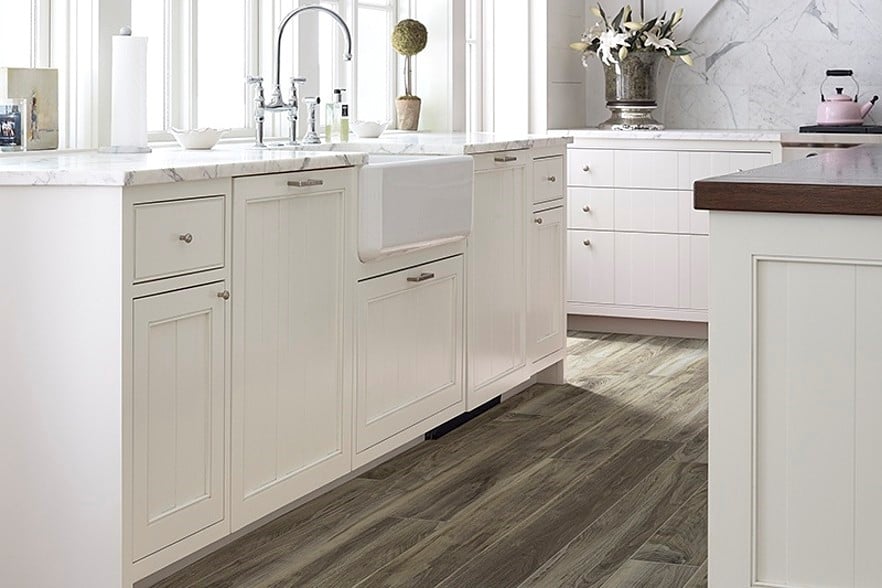 2. Envision Your Flooring With Greater Precision
One of the major benefits of in-home flooring estimates is that you can envision how different types of flooring will look in your home before it's installed. Quite often, homeowners pick a particular flooring option from a showroom only to find that it doesn't complement their home's lighting, decor or overall aesthetic.
When you take advantage of our in-home estimate service, you can view as many flooring samples as you'd like against the lighting, furniture and color schemes of your living space. This way, you can know exactly how a particular type of flooring will look in your home in one service appointment. No more guessing when it comes to flooring options. 50 Floor lets you visualize the perfect flooring and make an informed decision for your home — in your home!
When it's cold and flu season, you don't have to worry about braving the crowds to get an accurate picture of how certain flooring will look in your home. Our knowledgeable flooring consultants will bring a variety of options straight to your home.
3. Experience the Convenience of In-Home Shopping
When you opt for in-home professional flooring installation estimates, you will receive superior customer service and an abundance of flooring options. The process is easy and puts you in total control. Our friendly flooring consultants will bring a wide variety of flooring samples right to your door on your schedule. Whatever your home décor preferences, we guarantee you'll find something you love in our selection, from traditional hardwoods to the latest trends in vinyl flooring.
Setting up an appointment for an in-home estimate is simple. Just fill out our brief form for scheduling an in-home appointment and answer a few questions about your living space. Then, your personal flooring consultant will arrive at your home with the samples. You can enjoy a convenient way to select flooring and receive advice from a flooring expert in the comfort of your home. This way, you can save time and keep yourself more protected from catching a cold or the flu.
4. Enjoy Incredible Pricing Accuracy
Forget driving to your nearest showroom during cold and flu season just to get an accurate estimate on your home flooring. Instead, let 50 Floor come to you. When you schedule an in-home flooring estimate, our flooring consultants can take the square footage of the room or rooms and provide an accurate, competitive price estimate. Our experts are here to guide you through the options, pricing and process of installing new floors to ensure you're completely satisfied.
When the day comes to install your flooring, you won't be caught off-guard by pricing disparities due to forgotten or inaccurate floor measurements, which can be a common scenario. Our flooring consultants are expertly trained in gathering all of the necessary information to determine your flooring requirements, including your current flooring type, room dimensions, room purposes and much more.
Contact 50 Floor to Schedule Your In-Home Flooring Estimate
When the weather outside is a little bit too conducive to germs, it's best to stay inside and away from crowds of people. Yet this situation can make it difficult for homeowners who are actively looking to install new flooring. Thanks to our dedication to providing exceptional customer service, you can enjoy the convenience of shopping for flooring in your own living room.
Need some design inspiration? You can browse our flooring products online, including hardwood, laminate, carpet, vinyl and luxury vinyl tile. Plus, check out our current specials page to learn more about sales and special financing.
When you're ready, feel free to schedule an in-home flooring estimate with one of our professional flooring installation consultants today!