1. Aesthetic
Appearance is an essential factor to consider before choosing a floor type. The look of your floors can impact your room's overall design and, ultimately, the mood you're hoping to craft. The right flooring will create a comfortable space and impress guests.
SPC flooring — a type of vinyl — and laminate have a similar appearance, and both come in many styles, patterns and colors to match your home's design. That means you can coordinate your room's appearance with its flooring style, whether you have a boho, rustic, farmhouse or modern design preference. The decorative layer in laminate flooring can be designed to look exactly like ceramic, wood, tile or another material.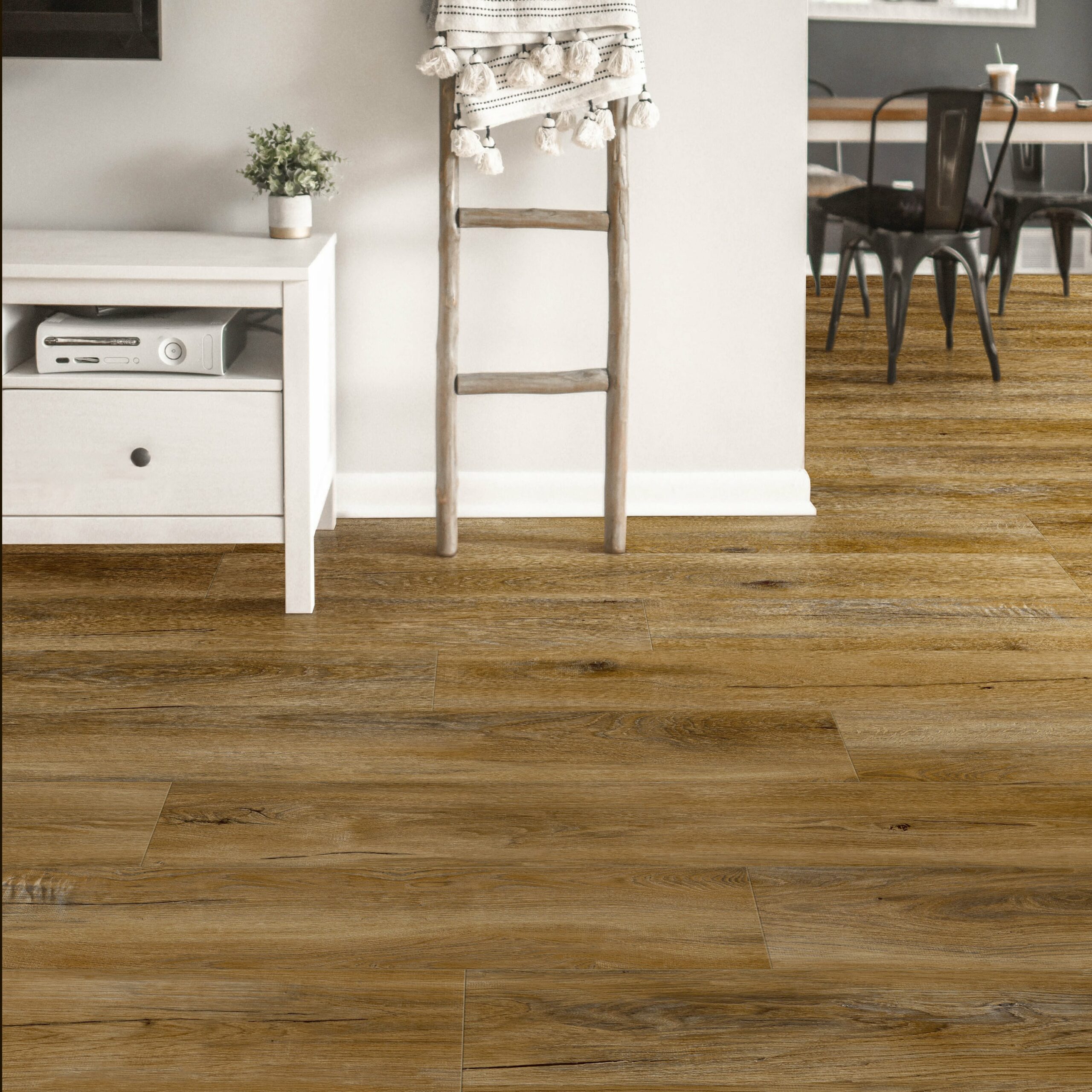 2. Cost
Regarding SPC flooring vs. laminate, prices can vary depending on either floor's functionality and quality. You should also consider maintenance and installation while weighing costs. After all, professionally installed flooring that's taken care of can last for many years.
While lower-quality laminate flooring will come with a lower price tag, high-end laminate flooring can cost anywhere from $3 to $8 per square foot. Like laminate, the price of SPC flooring will depend on the type and quality you choose. Standard SPC flooring can cost less, while luxury SPC plank or tile can sometimes cost more than high-end laminate. That's because luxury SPC flooring has a high-quality core layer and thick wear layer.
Since it's water-, dent- and stain-resistant, SPC flooring doesn't require professional cleaning treatments, making it affordable in terms of maintenance.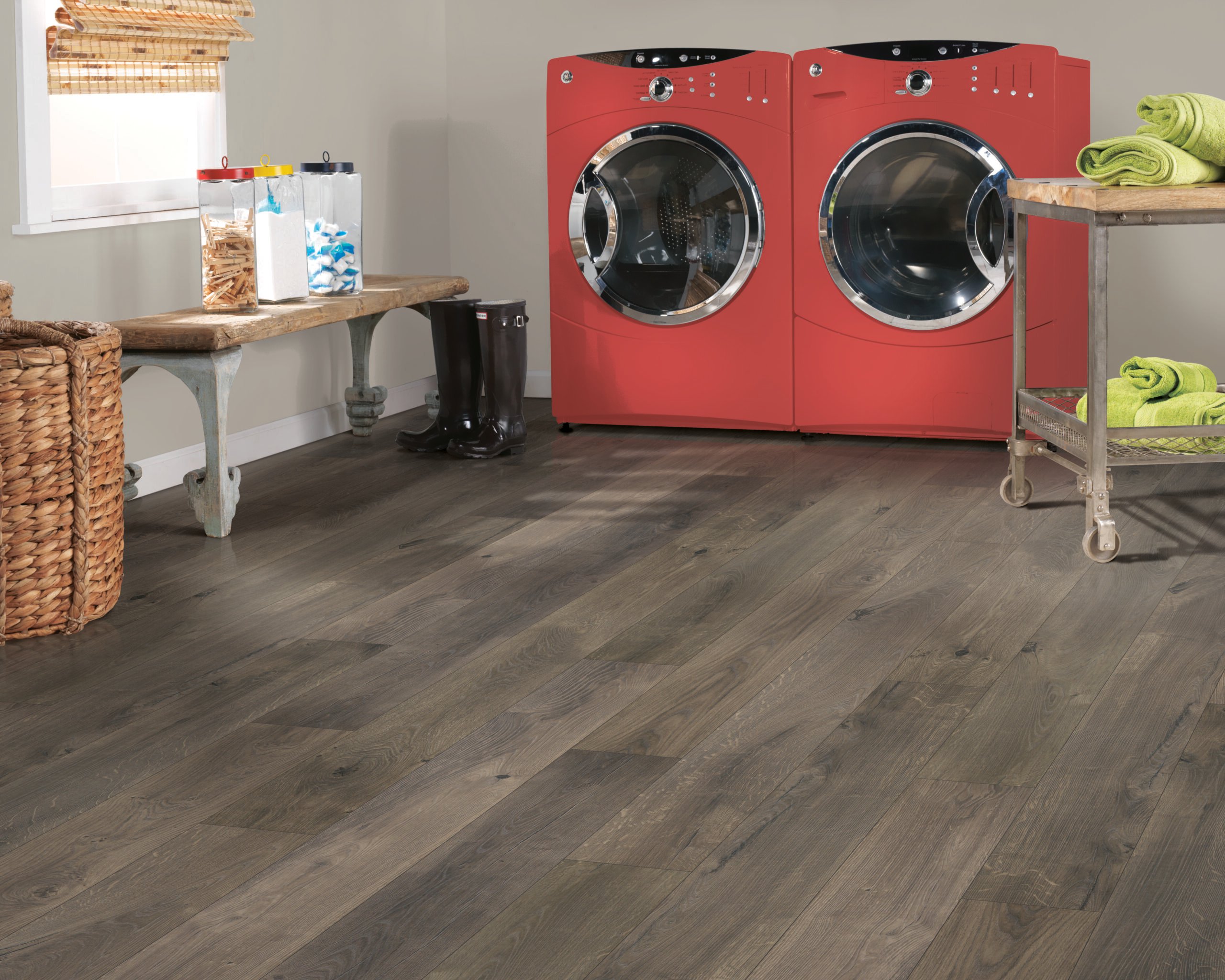 3. Life Span
The right flooring should last a long time while providing the durability you need for your specific lifestyle. SPC flooring consists of several layers — an ultraviolet (UV) coating, a wear layer, an SPC print layer, a core and a balanced layer. These layers contribute to its longevity, making it highly desirable for many homeowners.
The rigid core of SPC flooring can make it tougher than laminate, making it ideal for high-traffic areas. Alternatively, laminate flooring is generally made from wood composite, pulp and paper layers. Due to the wood, heat and cold can cause changes to laminate flooring. It's also essential to get waterproof laminate to help it withstand high-moisture areas like kitchens and bathrooms.
SPC flooring is also dent- and UV-resistant, so it won't fade like other types of flooring can. All of this adds up to a cost-effective, gorgeous floor for years to come.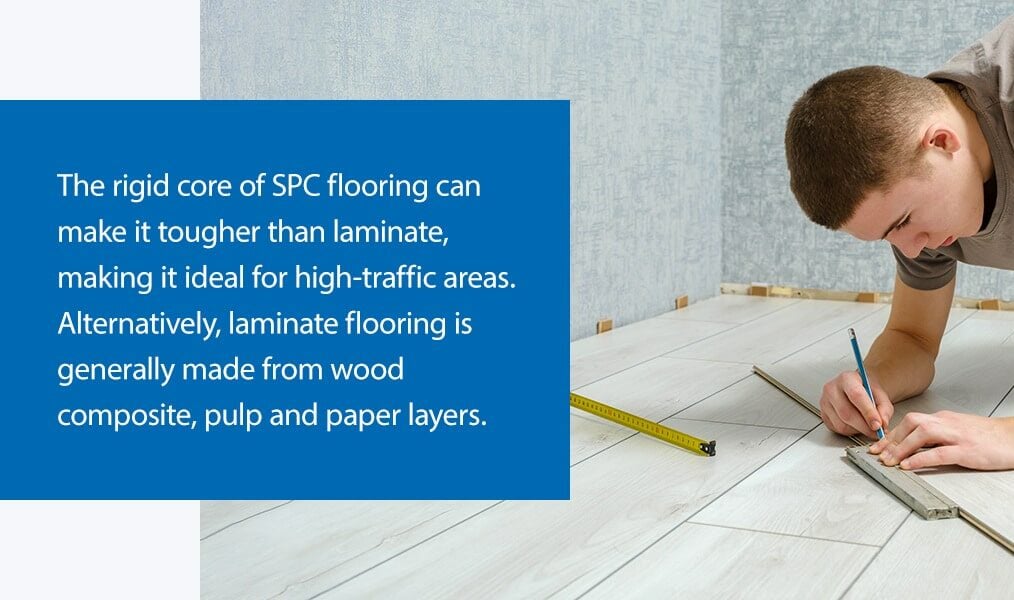 4. Durability
Durability is another factor when considering SPC flooring vs. laminate. SPC flooring uses a solid, strong material as its core. This layer is rigid and dense, making it durable and tough enough to sustain heavy foot traffic. It's also water-resistant.
While laminate generally also has four layers, the core materials are different. The use of wood fiber as its core makes laminate flooring prone to similar issues associated with wood flooring over time. However, when you choose high-quality laminate installed by professionals, you can appreciate a water-resistant, high-density fiberboard core. This helps boost the overall durability of laminate flooring.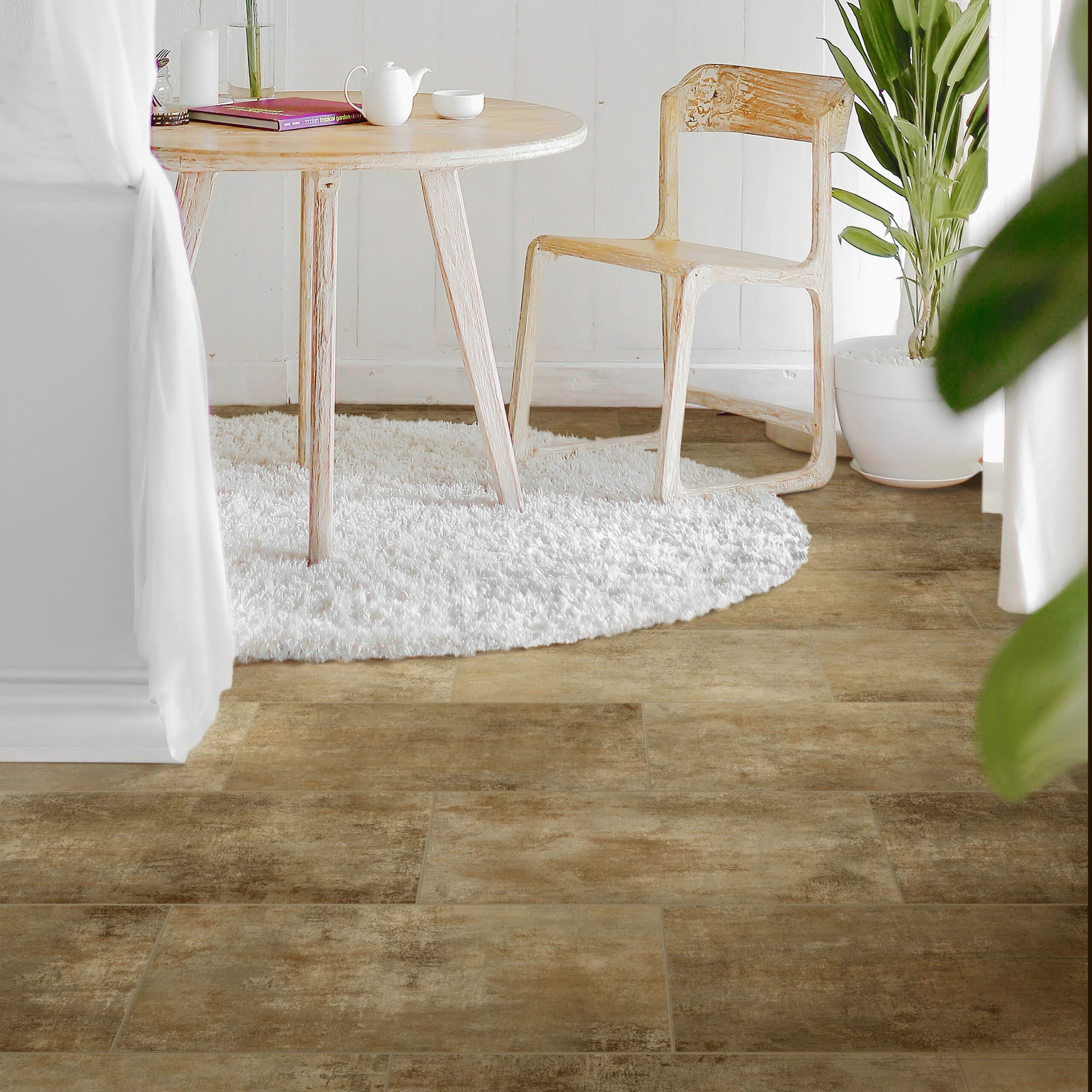 5. Maintenance
Having flooring that requires easy and less maintenance is a huge advantage for homeowners, especially those with children and pets. When it comes to the care of laminate vs. SPC flooring, both are straightforward and easy to clean. Before cleaning any floor, you must check your warranty to ensure you use the right materials and methods.
When cleaning laminate, it's essential to ensure it stays dry. Avoid using a wet cloth or mop when cleaning to help it retain its shape unless you have high-quality, waterproof laminate. Comparatively, you can easily clean SPC flooring by sweeping and damp mopping. While it's waterproof, avoid letting any moisture penetrate the seams.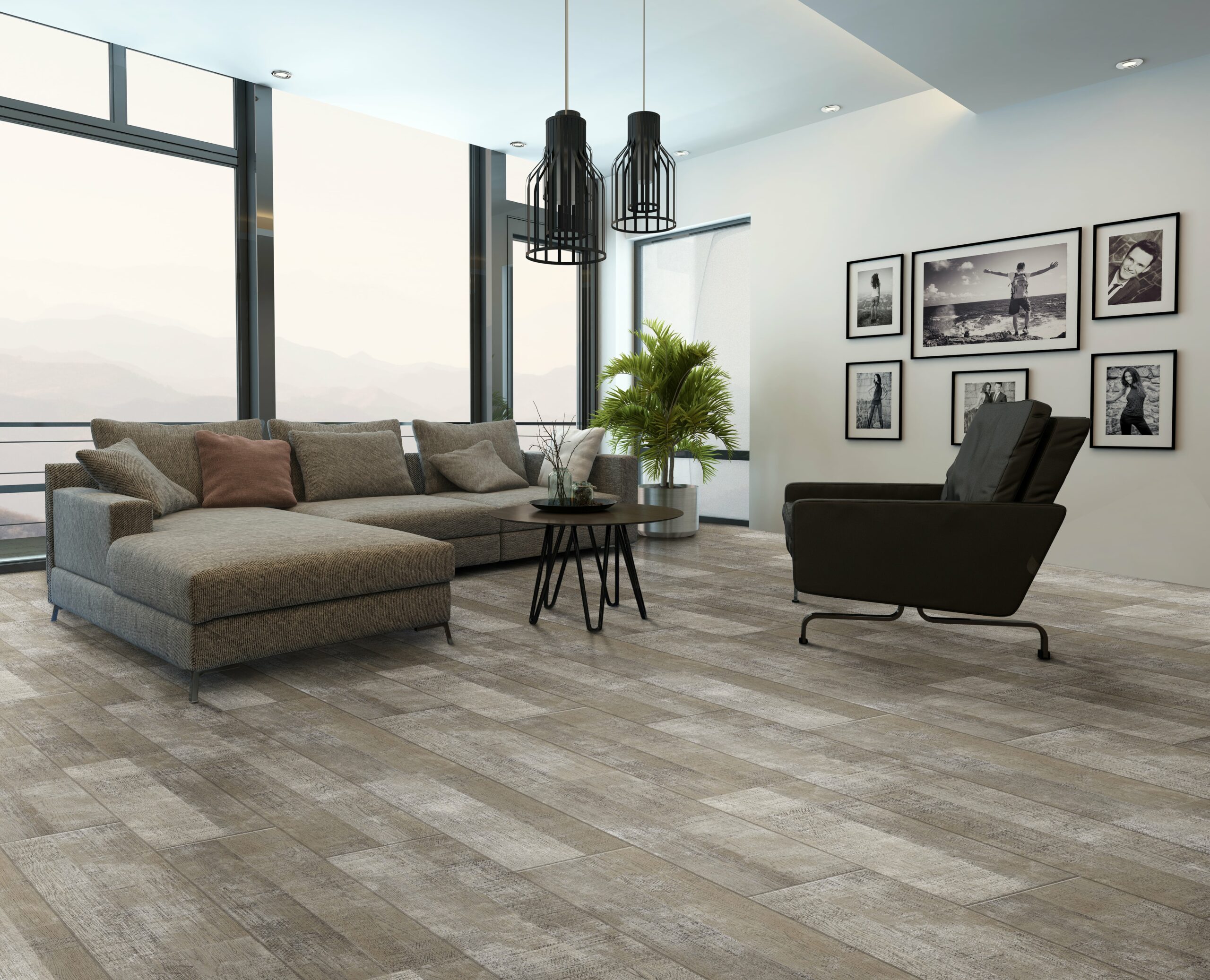 Resale Value
It can be helpful to know the potential resale value of your flooring before making a decision. After all, you'll want to know what your return on investment would be if you were to sell your property later on.
While laminate won't provide a resale value as good hardwood flooring, you can still expect more value from it than SPC flooring. Despite SPC flooring mimicking natural wood, it likely won't provide much resale value unless you opt for luxury SPC flooring. If you're replacing old, worn carpet or sheet vinyl with either flooring type, you might see a value boost.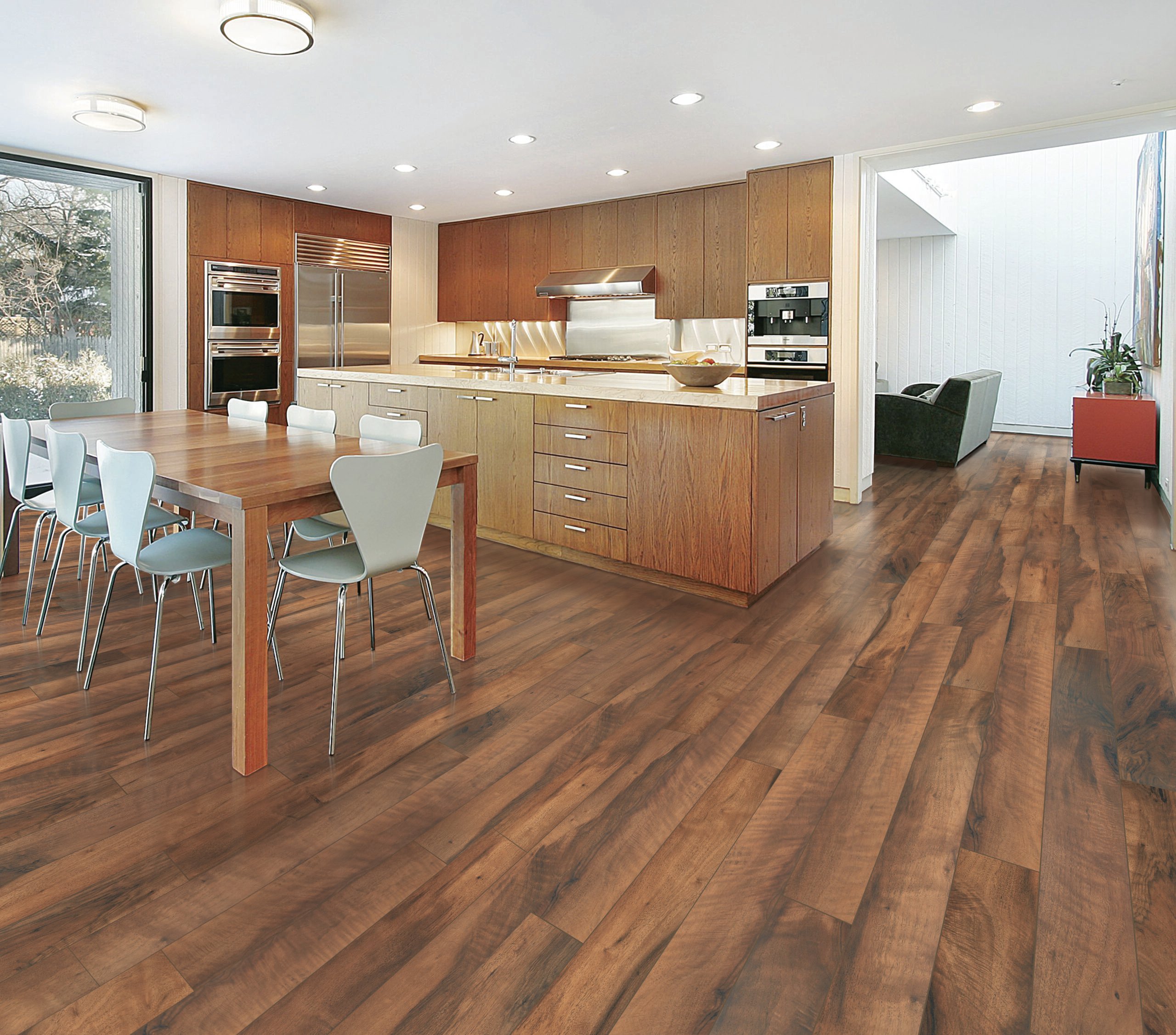 Comfort
When comparing SPC flooring vs. laminate, it's essential to consider their comfort levels before making a decision. The flexible layering of SPC and laminate flooring means they're both relatively soft and comfortable on the feet. High-quality SPC flooring provides excellent thermal conductivity, allowing it to perform as a thermal insulator in cold temperatures.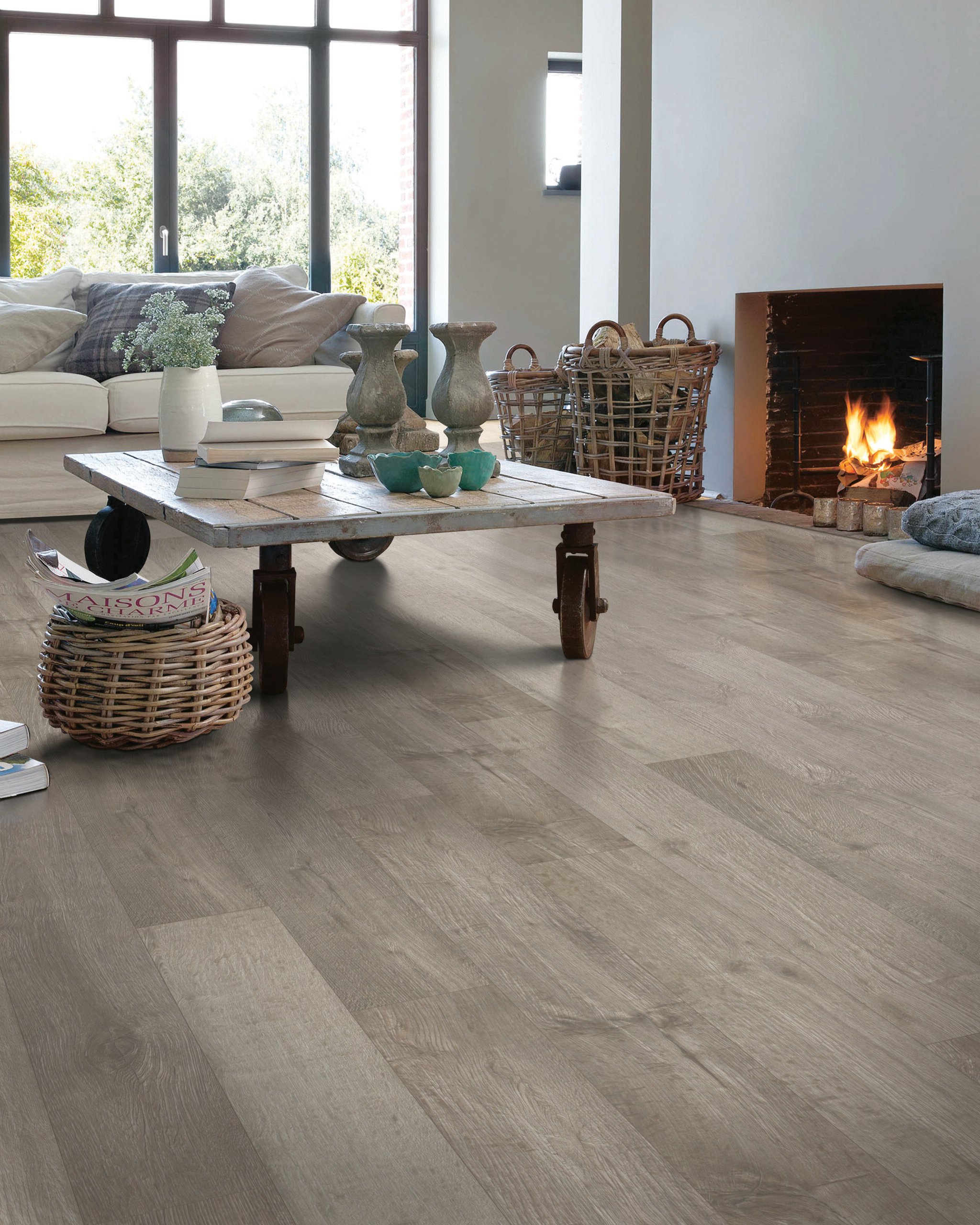 Rooms
Before choosing your flooring, think about where you'll be installing it. For instance, SPC flooring is impervious to the effects of water, making it an excellent choice for bathrooms, kitchens, laundry rooms and basements. Unless you choose waterproof laminate, keeping standard laminate away from these rooms or other high-moisture environments is best if it contains natural wood.
Laminate makes an attractive, low-cost flooring option that's great in family rooms, playrooms, bedrooms and other living spaces. Its construction and layers mean it's highly durable and comfortable. Both laminate and SPC flooring are easy to clean and scratch-resistant, making them ideal for high-traffic areas and homes with children or pets.