1. Aesthetic
Tile and laminate have unique looks and textures. Each one will feel different in your space — the material you pick will influence how the overall room feels.
Laminate
Laminate is a smooth flooring that comes in prints that look like wood, tile and other flooring types. The designs come printed on laminate sheets for convenient installation and a complete look.
Tile
Tile is a flooring made from clay and synthetic materials. Whether you get porcelain or ceramic tile, its sleek, sophisticated appearance elevates the look of any home. With a variety of patterns, colors and combinations, you can find tile flooring that complements your home, whatever your aesthetic is.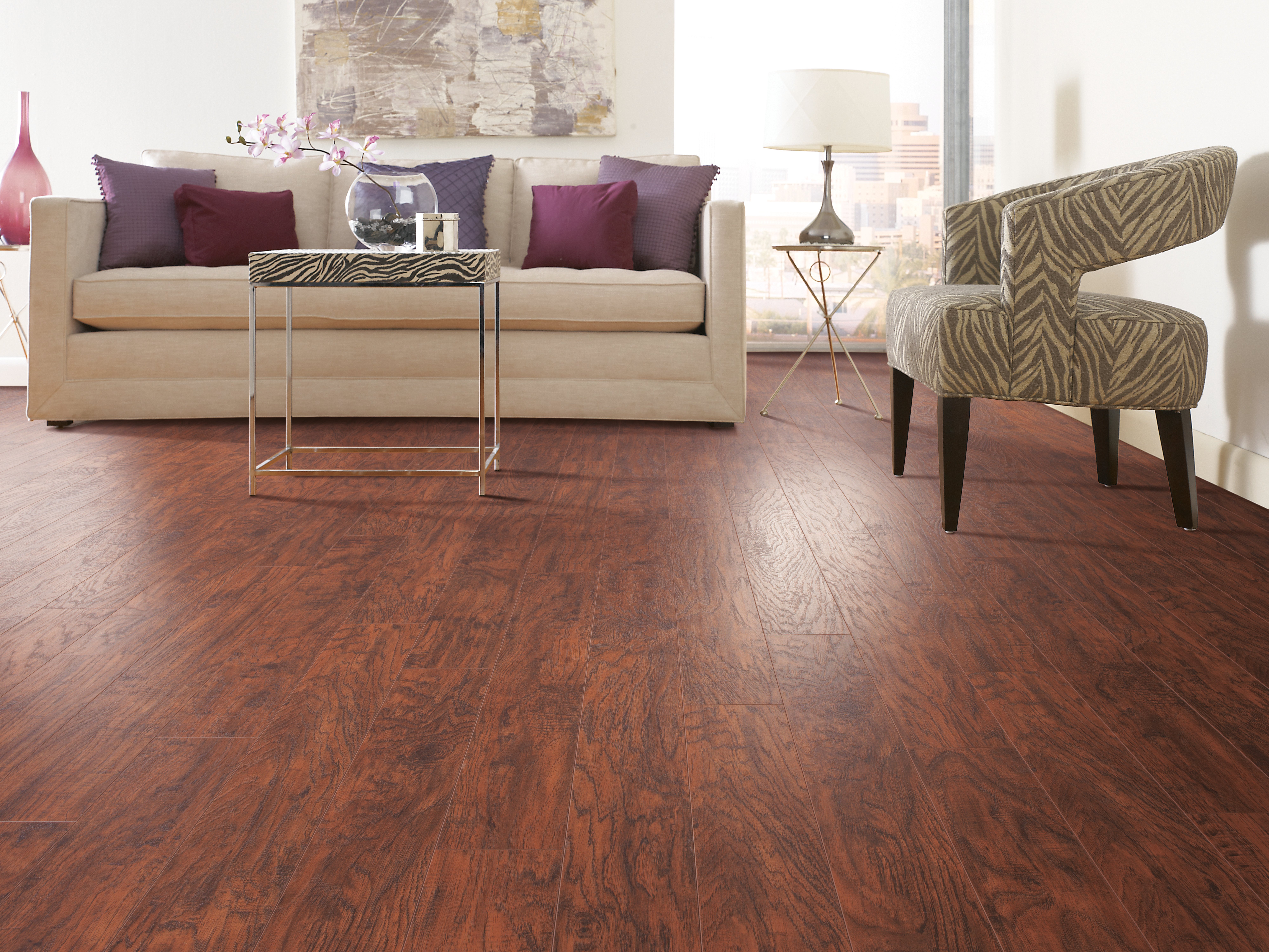 2. Cost
When comparing laminate vs. tile cost, you should consider installation, material and maintenance. Some flooring materials require more money and time to keep them maintained.
Laminate
Laminate costs about as much as tile, but it's less expensive to install. It doesn't last as long as tile, however, so while you'll save money on installation, you'll have to pay to replace laminate sooner than tile. Additionally, laminate is installed in sheets — if it takes on damage, you won't be able to replace sections of it as you can with tile. The whole sheet will need replacing, increasing your costs.
Tile
Tile material can cost almost the same amount as laminate. The installation is where tile becomes much more expensive. Tile is extremely heavy and requires careful installation, so it costs more. You'll also have to pay to regrout your tile when the grout becomes too worn.

3. Life Span
If you're investing in new flooring, you should consider material life spans. You might want to spend more money on a longer-lasting material, depending on how much time and money you want to invest in your home.
Laminate
Laminate will last 15 to 25 years with proper care. The better your laminate material, installation and care, the longer it'll last.
Tile
Tile lasts 75 to 100 years with the right maintenance. It's made with high heat and pressure, so it can withstand decades of use as long as you regrout and clean it when necessary.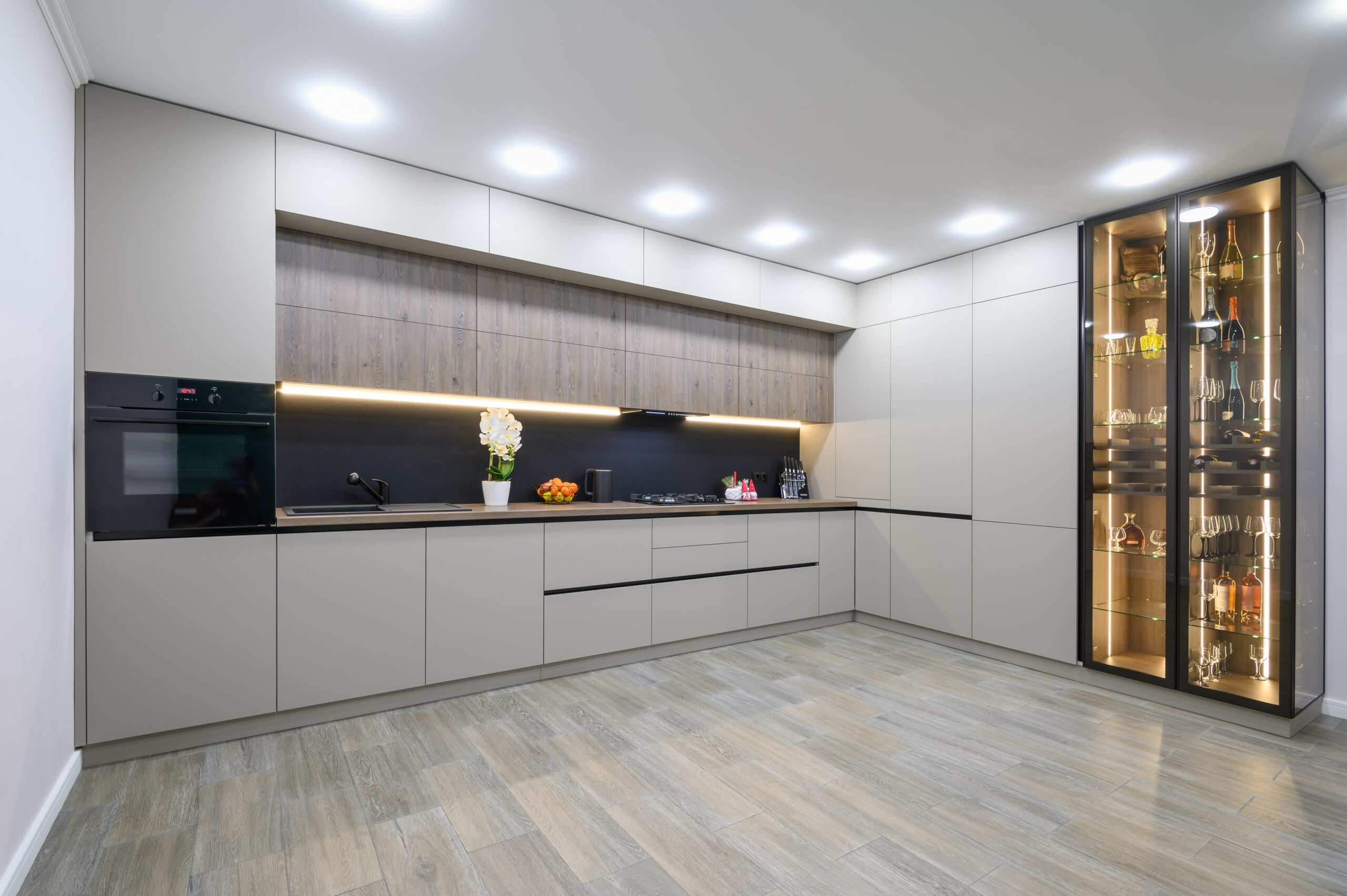 4. Durability
When investing in flooring, you want a material that will withstand years of wear and tear. Every flooring material has its own strengths and weaknesses that you should consider before buying.
Laminate
Laminate is durable synthetic flooring. It's built to last against regular wear without taking on much damage thanks to several layers of synthetic material. Laminate is tough, but it's not waterproof — water can harm the material and slip through to the subfloor.
Tile
Tile is another highly curable flooring. It's waterproof, stain-resistant and long-lasting. However, tiles can crack if improperly installed or exposed to the weight of heavy objects, so ensure you're treating your tile well.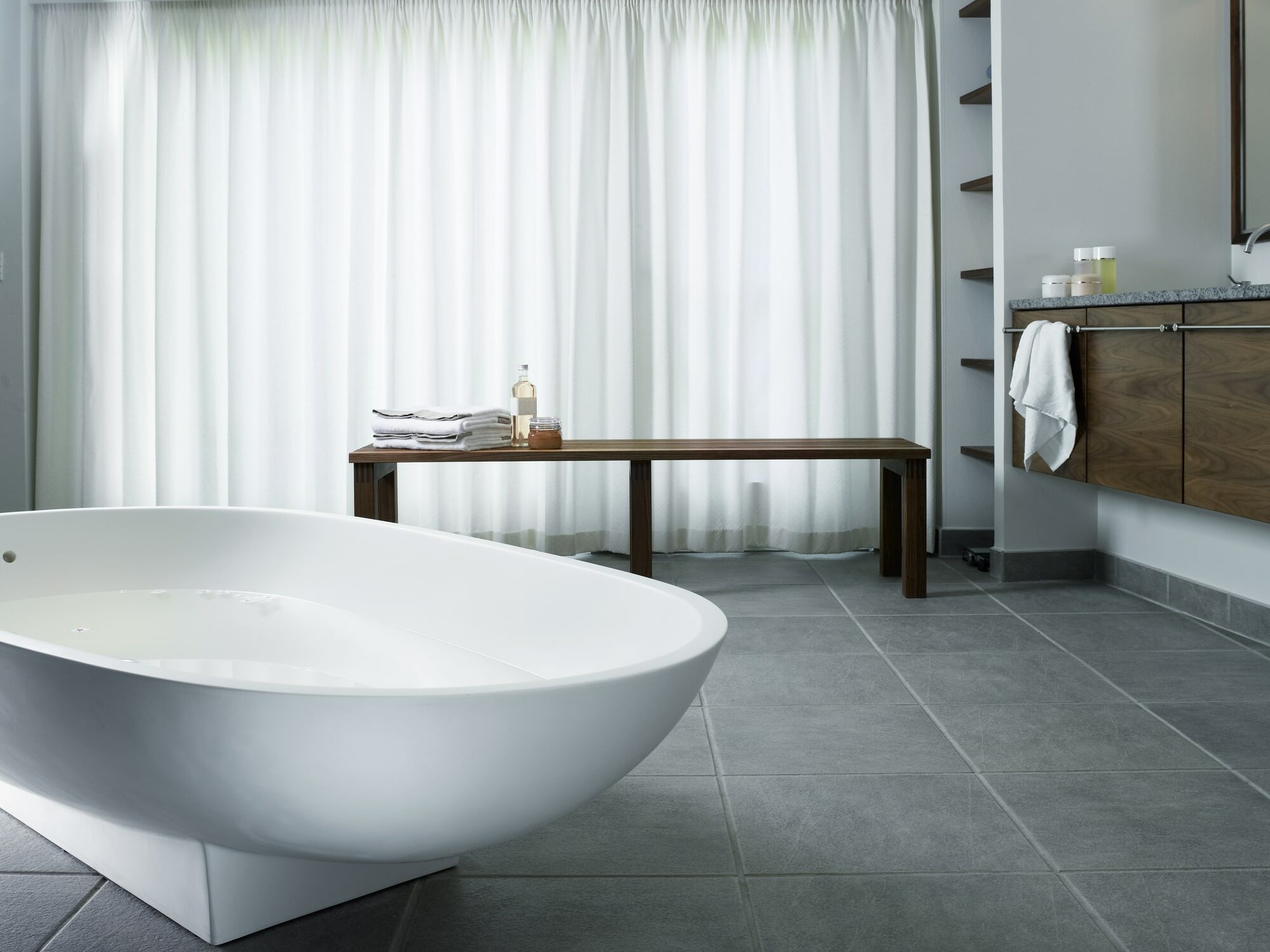 5. Maintenance
Some floors require more maintenance to keep them in good condition. Make sure you have the time and resources to take care of your flooring material. Always check your manufacturer warranty before working on your floors — some actions can void the warranty.
Laminate
One of the benefits of laminate flooring is its low-maintenance requirements. It doesn't need regrouting, reflooring or deep cleaning. You can sweep and damp mop it regularly to keep it clean and free of debris.
Tile
Tile needs regular sweeping and damp mopping to maintain its appearance. Additionally, you'll have to clean your tile grout carefully to prevent bacteria and mold buildup. Tile also needs regrouting when the grout looks worn down and dirty to restore its waterproof barrier and appearance.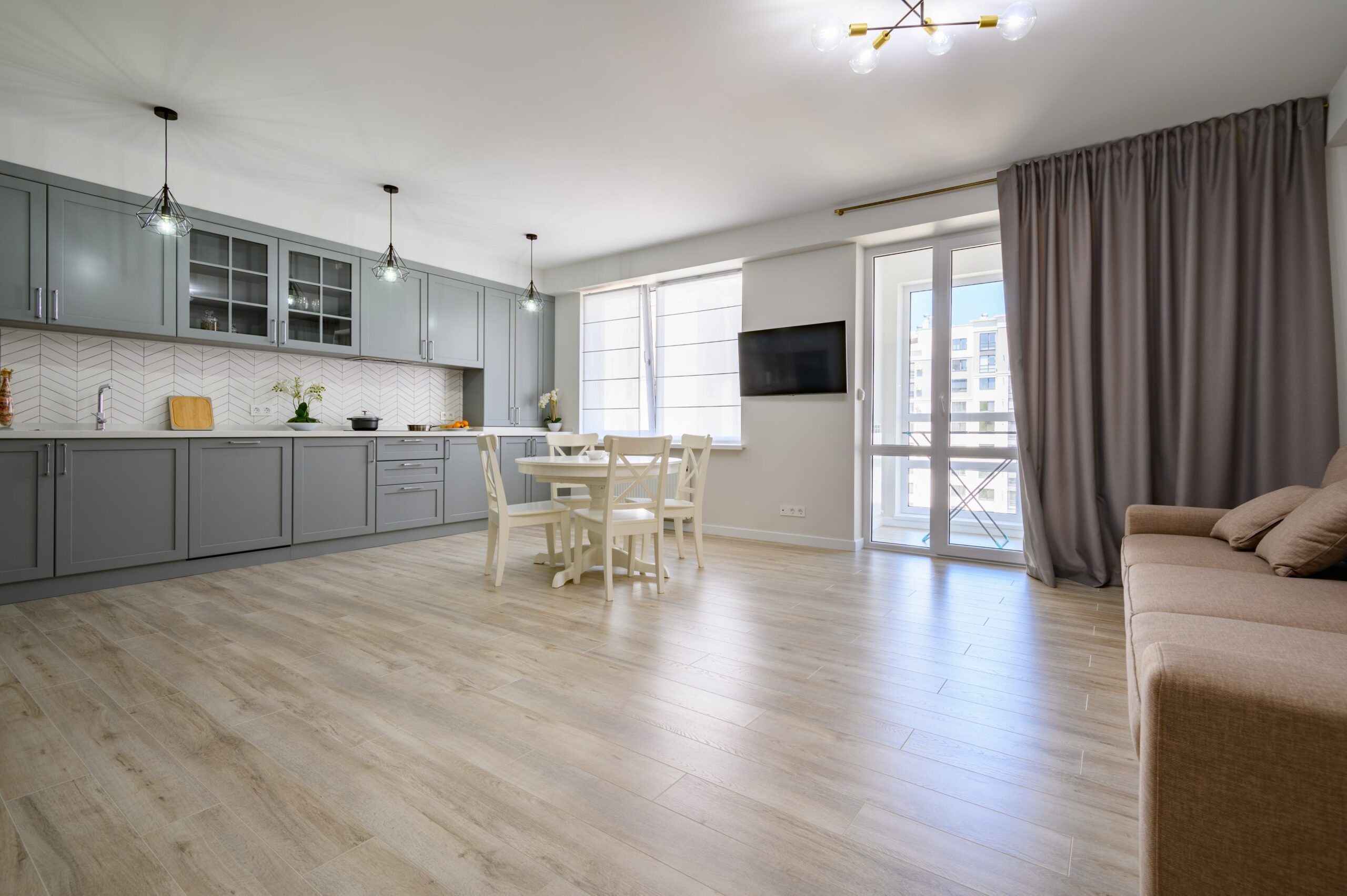 6. Resale Value
If you're considering moving soon, you should compare laminate vs. tile resale values. Some materials can increase your home's value and make it more attractive to buyers.
Laminate
Laminate probably won't increase your resale value. However, installing brand-new laminate can make your floors look more attractive to potential buyers. The look and feel of any new floor make a home more desirable.
Tile
Tile, especially porcelain, can increase your resale value. Tile is strong, waterproof and sophisticated. It elevates a room and makes your home look better for prospective buyers.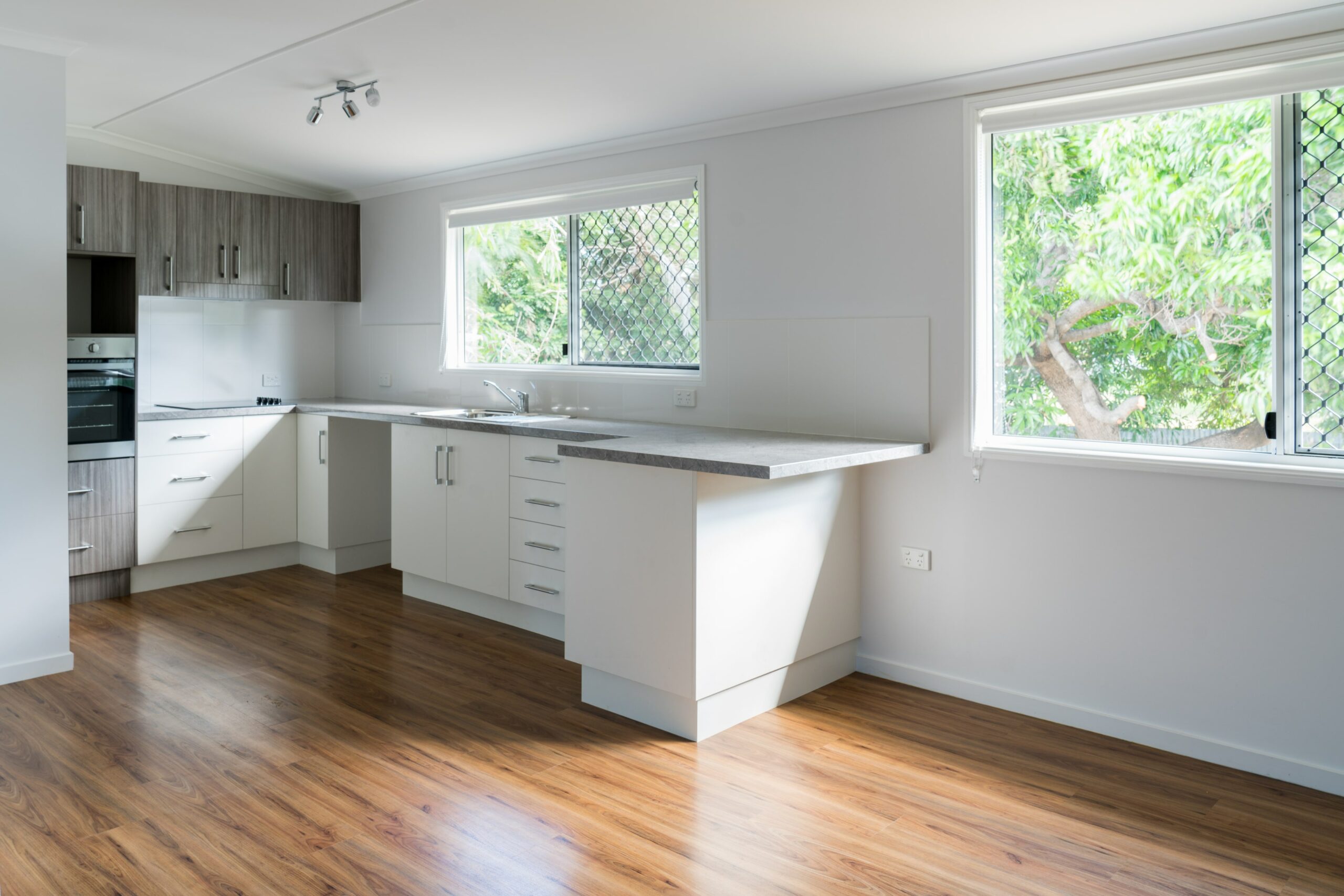 7. Comfort
Depending on your family, room use and design style, you might want a comfortable flooring material. Softer floors are often less durable, so you'd be trading strength for support and comfort.
Laminate
Laminate is a hard, synthetic flooring. It isn't comfortable to lounge on, but you can layer area rugs on top to improve the comfort of a room without sacrificing floor durability.
Tile
Tile is also hard, like laminate, and is slippery when wet. Keep yourself safe by putting mats or rugs on tile and mopping up moisture quickly.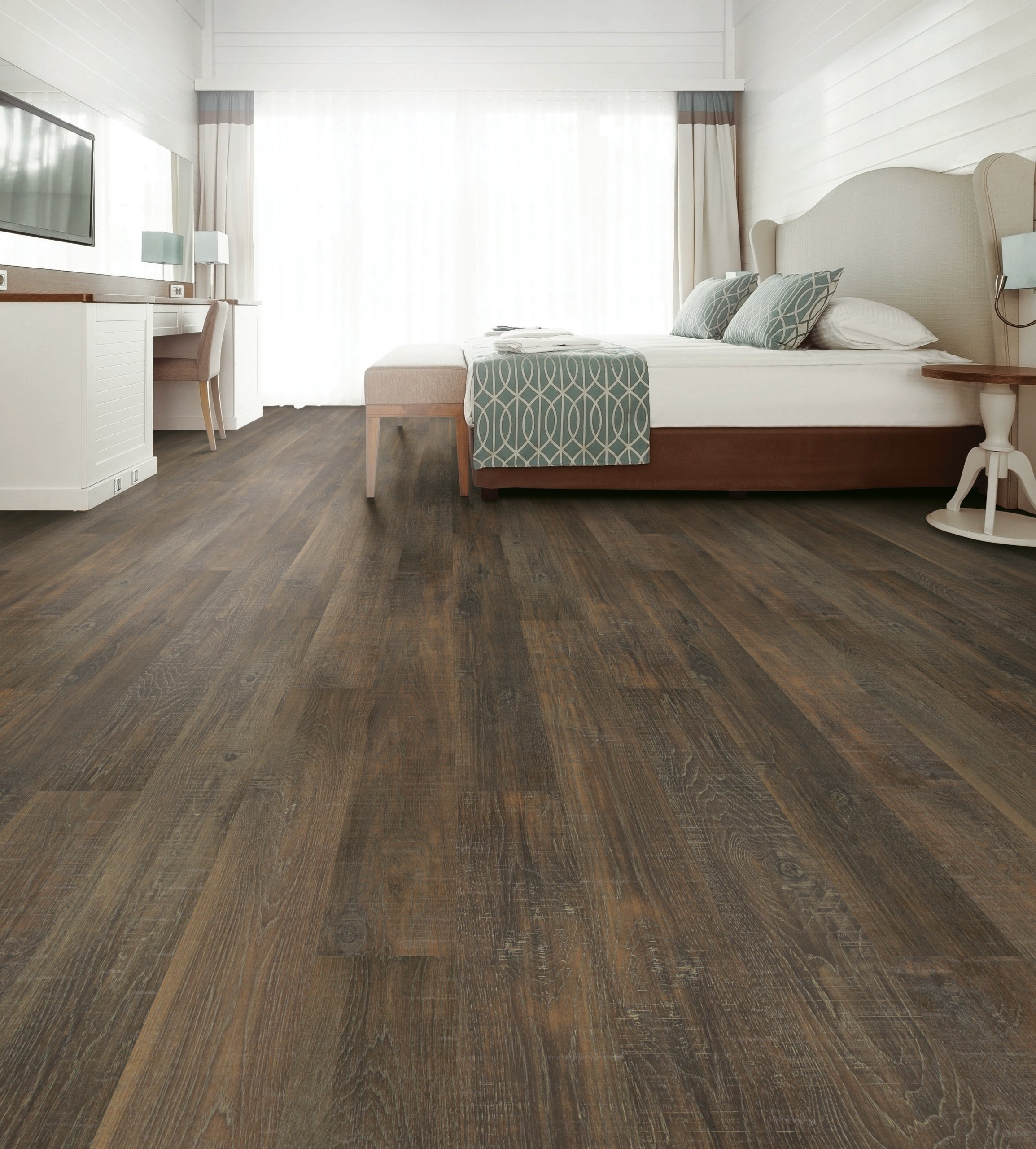 8. Installation Room
Some flooring materials work better in certain spaces than others. Let's compare laminate vs. tile in kitchens, bathrooms, bedrooms and more so you can find the right fit for your rooms.
Laminate
Laminate is durable and easy to clean. It's great for bedrooms, living rooms and kitchens. Laminate isn't waterproof, so avoid installing it in bathrooms and laundry rooms.
Tile
Tile is waterproof and strong — it'll last decades if cared for. Its moisture-resistance and durability make tile excellent in bathrooms, kitchens and mudrooms. You can put tile in bedrooms, but it's not very insulating, so you'll want rugs to keep your feet warm.