1. Aesthetic
The aesthetic of your home has a significant influence on the flooring you choose. Different materials can make a space feel big, small, luxurious or minimalist. Selecting the flooring that suits your design style will help elevate the appearance of your home.
Hardwood
Solid hardwood is a timeless, eye-catching flooring material. Its natural tones, warmth and classic look make it one of the most popular flooring types. While many hardwood species come at more premium prices, getting a red or white oak species can help you save money and still enjoy hardwood floors.
Along with a variety of species, 50 Floor carries several stains and colors for hardwood. Altering the look of your hardwood floors can help you achieve a specific look for your home. For modern homes, grey hardwood provides a cool, sophisticated aesthetic that many homeowners love. Choose a lighter oak or ash for beachy, coastal designs to bring the seaside to your living spaces.
Laminate
Though laminate can look like real hardwood from a distance, it won't provide the same warmth as natural wood flooring. Still, technological advances have greatly improved the look and feel of laminate in recent years. You can get laminate that looks like stone, tile and wood in dozens of color and pattern options, making it a truly customizable flooring option.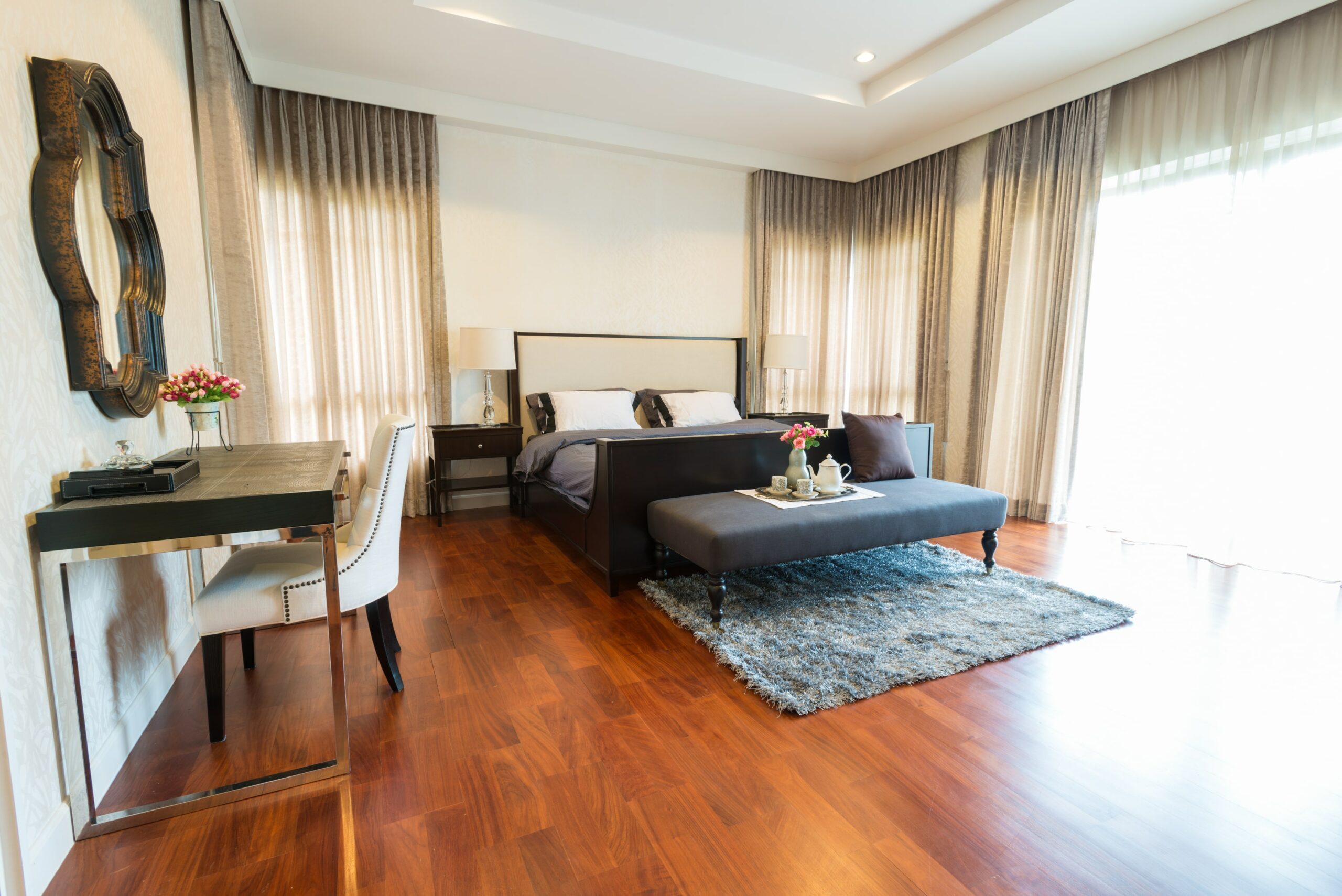 2. Cost
One of the biggest differences when comparing hardwood vs. laminate is cost. The right flooring for you will depend on your budget and long-term goals. Investing in high-quality flooring can save you long-term because you won't have to replace it often. Consider your home, floor use and budget when looking for a flooring material.
Hardwood
Hardwood, especially exotic hardwood, is one of the most expensive types of flooring. In general, the cost of installing, cutting and sourcing hardwood makes it pricier than other floors. However, hardwood will last you many years, meaning you won't spend as much on replacing it as you would on other less durable floors.
Laminate
Laminate is one of the most affordable flooring materials. Its synthetic construction, simple installation and printed designs make it less expensive than hardwood. Stronger laminate with extra features like waterproofing will be more expensive than standard laminate, though you'll get plenty of durability as a result.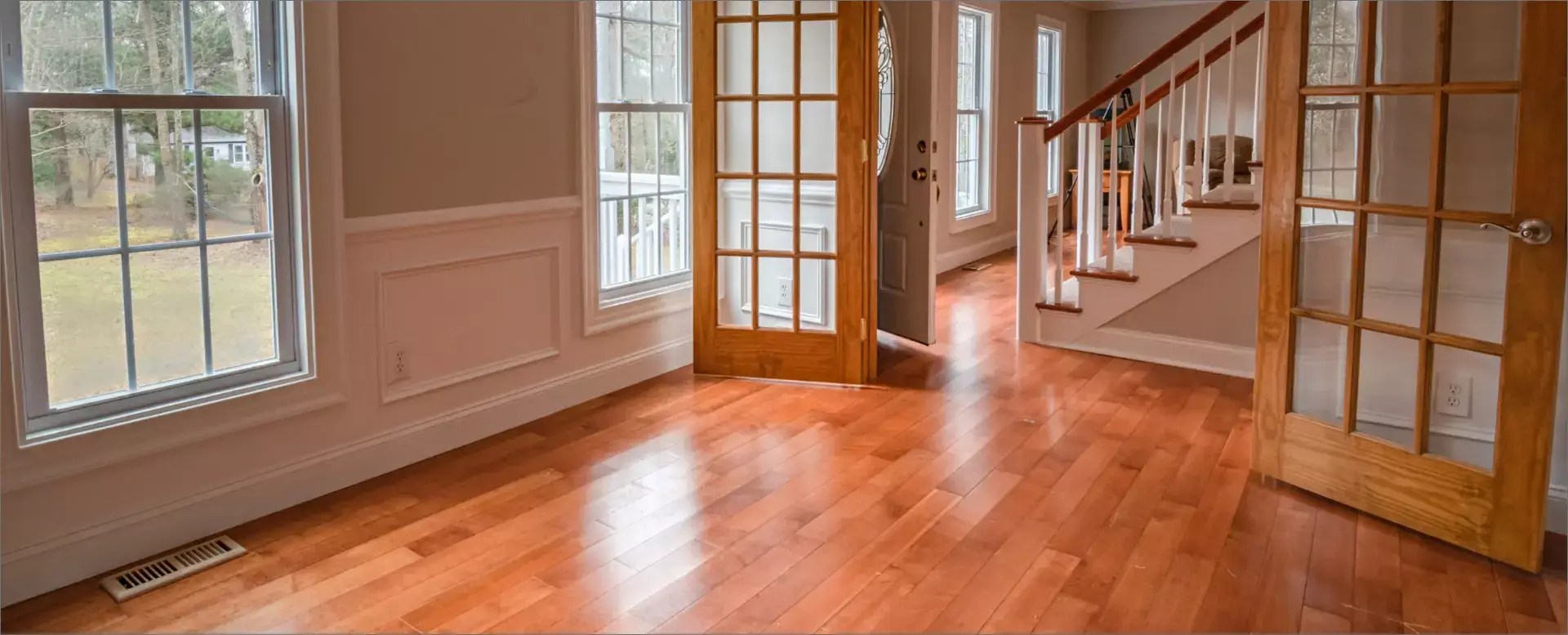 3. Life Span
Your flooring's longevity is also important to consider. Longer-lasting materials will often cost more, but you won't have to replace them as frequently, saving you money on floor removal and installation.
Hardwood
Hardwood has one of the longest life spans of any flooring. With proper care, it can last 100 years or more. Getting hardwood refinished helps keep it in good condition for as long as possible and hide scratches and wear.
Laminate
Laminate has a shorter life span than hardwood. With good care, it'll last between 15 and 25 years. The thicker your laminate's wear layer and the higher its abrasion class rating, the more durable it'll be and the better it'll stand up to wear. Learn more about laminate's durability and life span in our laminate flooring guide.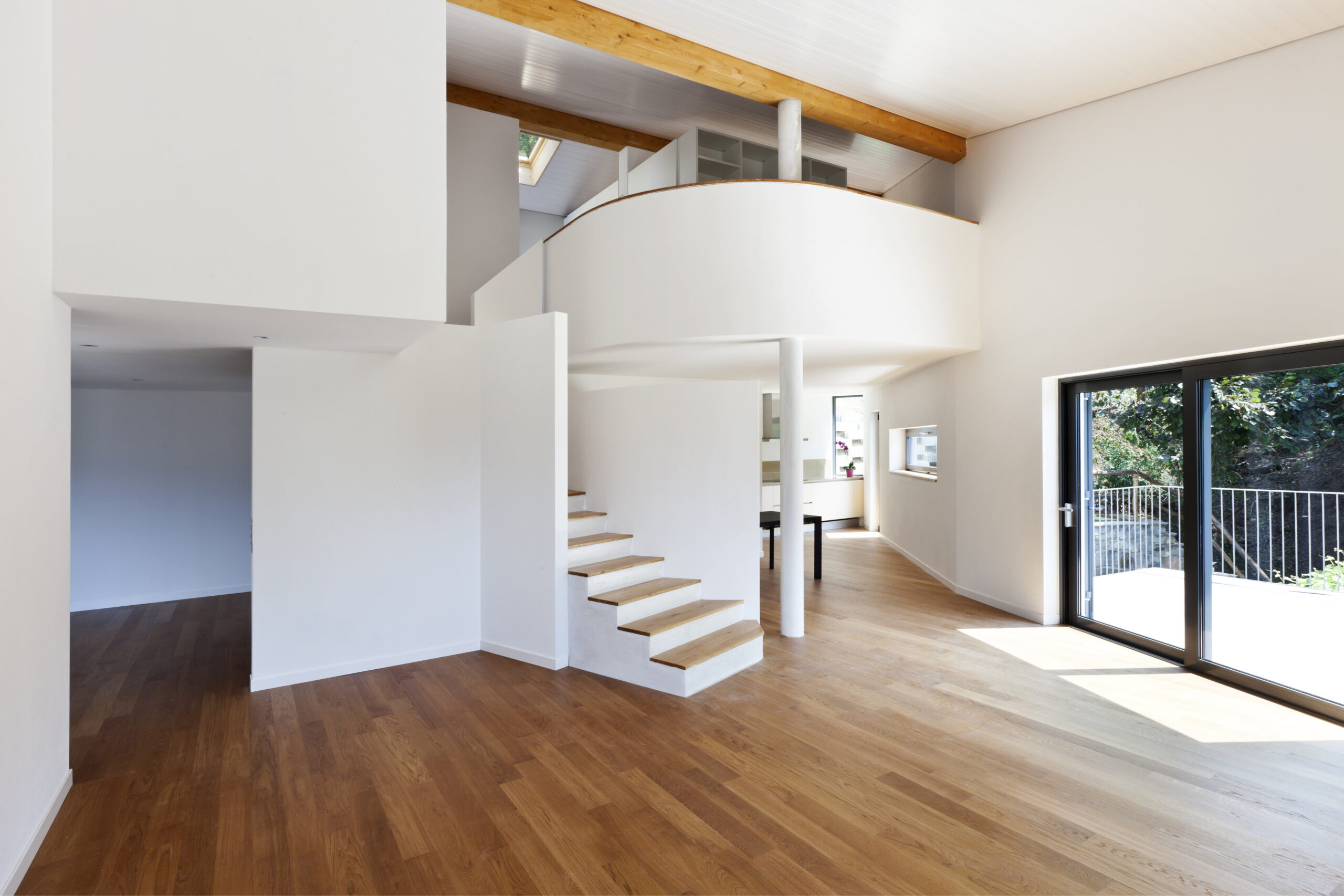 4. Durability
The floor's durability will affect where you can put it, what care it needs and how it'll stand up to continual use.
Hardwood
Hardwood flooring has great durability. It's hard, long-lasting and great at holding up to regular use. It'll naturally show scratches and fading over time, though you can increase its longevity with a few tricks and protection methods. Additionally, you can further help protect your hardwood wood from fading with furniture and curtains.
While hardwood is durable, it's also susceptible to water damage. Because it's natural wood, high moisture exposure can cause the floor to warp and even rot. Cleaning up spills and keeping moisture away will help improve the durability of your hardwood.
Laminate
Laminate is made with high pressure, high heat and synthetic materials. Its multi-layer construction helps make it highly durable. It won't scratch like hardwood and comes in waterproof styles. Standard laminate is susceptible to water damage and should be kept out of high moisture spaces. Explore the construction and benefits of laminate with our introductory guide and learn everything you need about laminate.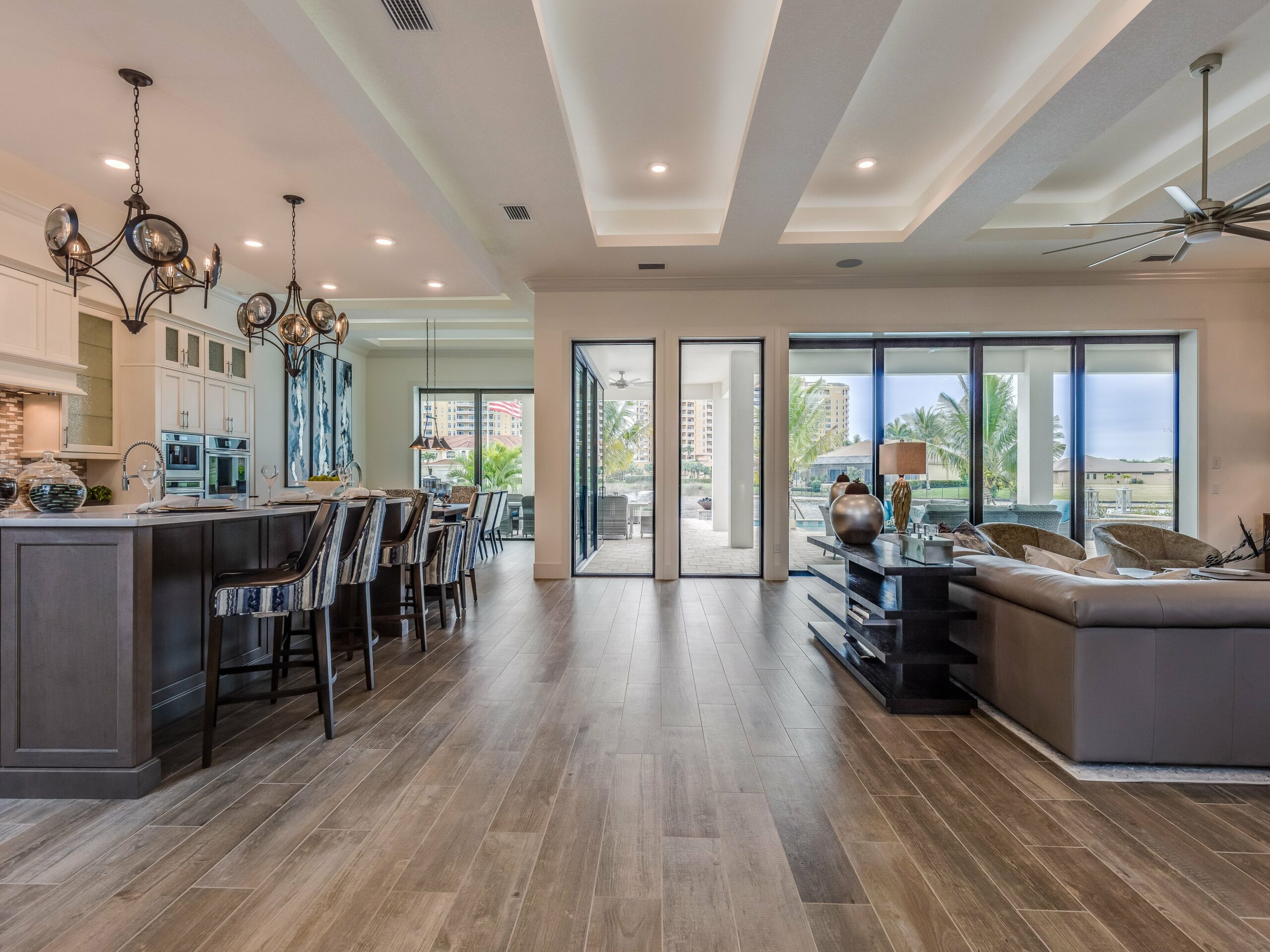 5. Maintenance
Regular maintenance is key to having your floors last as long as possible. Always check your flooring warranty before cleaning or maintaining them. You want to ensure your actions won't hurt your floors or void your warranty.
Hardwood
Hardwood needs some extra maintenance to keep it in top condition. Along with regular sweeping and cleaning, you'll have to refinish your floors about every seven to 10 years to keep them in prime condition. Refinishing removes scratches and signs of damage from your floors. Further, you'll have to watch out for water and fading — these can both increase the wear on your floors and shorten the life of the hardwood.
Want to learn more about maintaining and selecting the right hardwood? Check out our expert hardwood guide for help.
Laminate
Laminate is a low-maintenance flooring material. It doesn't need refinishing, yearly deep cleaning or special care. For the most part, you can gently clean your laminate, and it'll last its full life span. If your laminate is severely damaged or has considerable denting, you'll have to replace it — it can't be refinished like hardwood.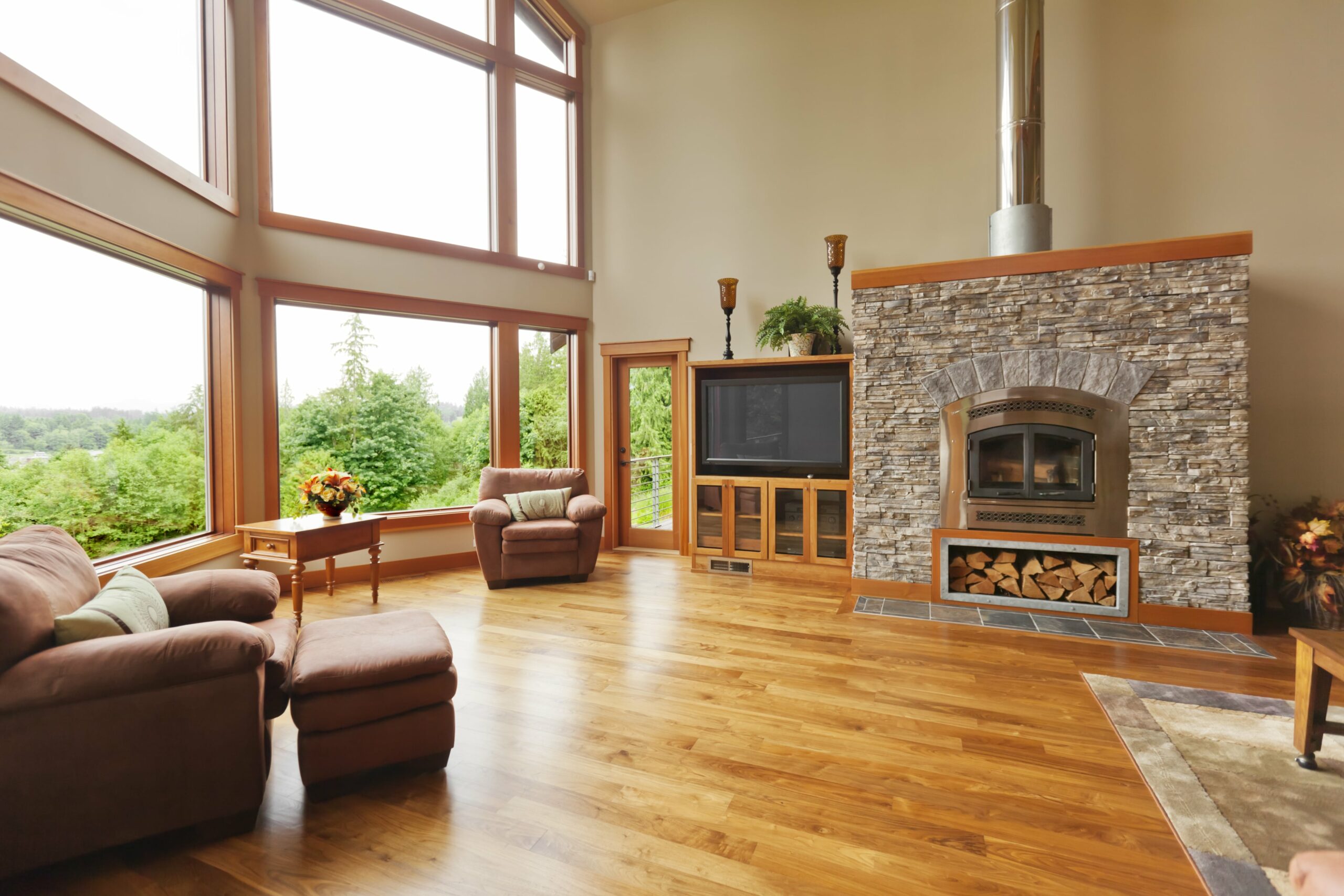 6. Resale Value
You should consider resale value if you might sell your house in the near future. New or high-quality flooring can increase the value of your home.
Hardwood
Hardwood has some of the best flooring resale value. Buyers love natural, long-lasting floors, and hardwood is a favorite for most people looking to buy a home. Keeping your hardwood in good condition can boost the value of your home if you decide to sell it.
Laminate
Though it's durable and sleek, laminate won't offer resale value. However, re-doing your floors with new laminate can help make your property look more attractive to homebuyers, as any kind of new floor is a bonus and something homebuyers won't have to update.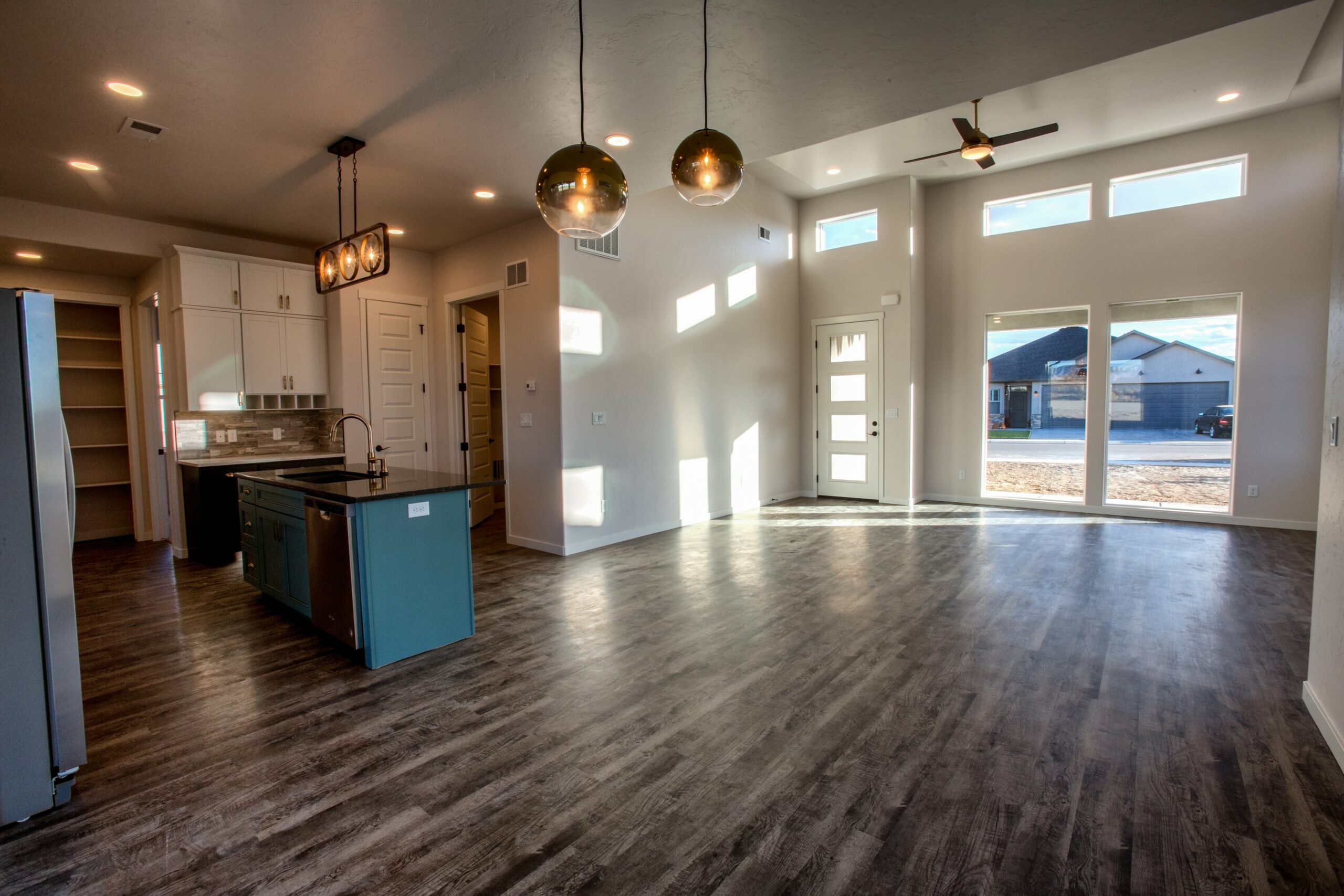 7. Comfort
If you're getting new floors, you want them to feel comfortable on your feet.
Hardwood
Hardwood is a hard floor. It won't provide cushion or insulation, but it's easy to place rugs on top to help it feel more comfortable.
Laminate
Like hardwood, laminate is a hard floor. Its durability means it doesn't have much give, so it won't be comfortable to stand on for long periods.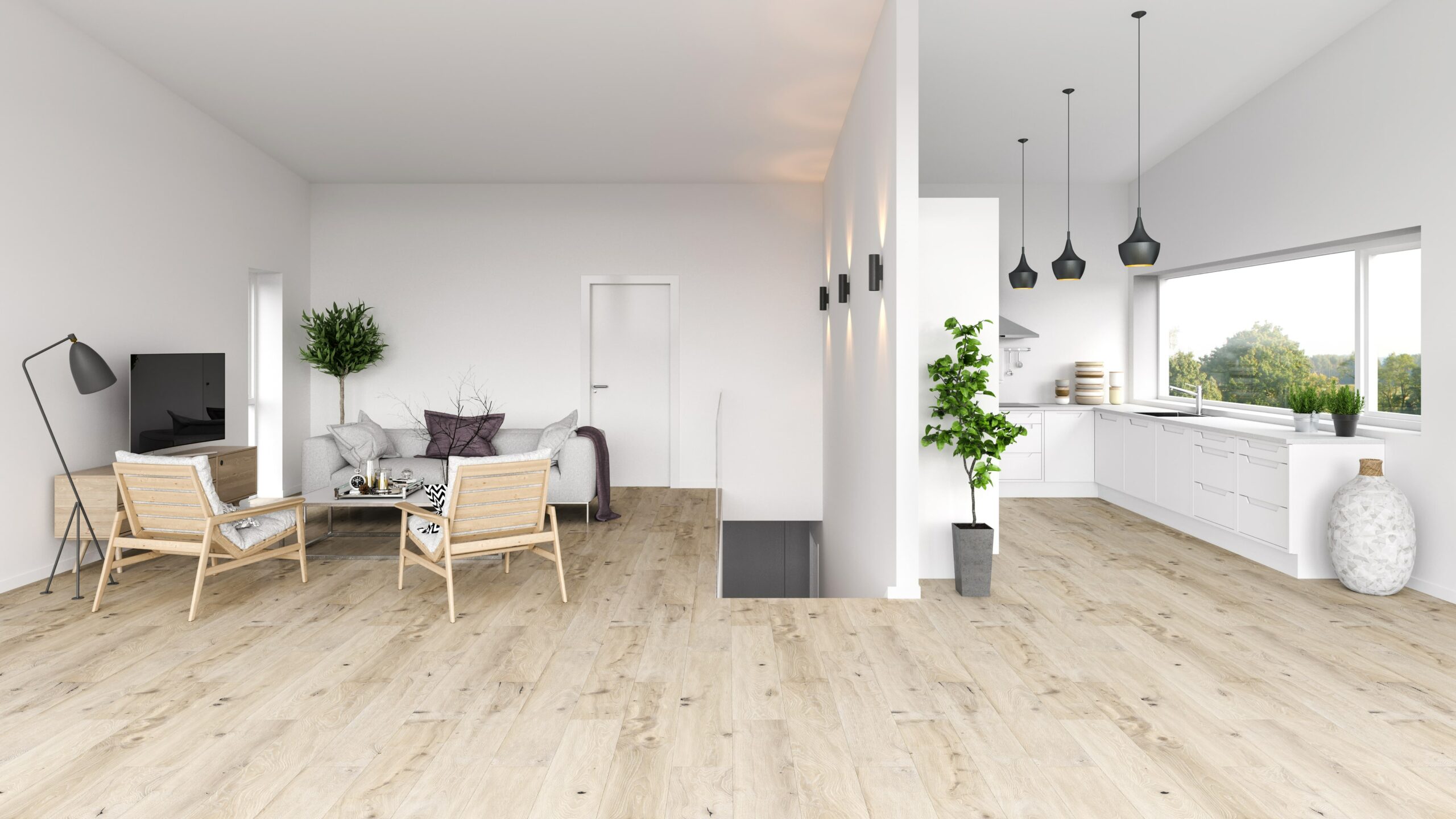 8. Location
The room you're re-flooring influences the material you choose. The function, moisture content and traffic of a room determine the most suitable floor for the space.
Hardwood
Hardwood is susceptible to moisture damage, so you should avoid installing it in rooms with high moisture content, like bathrooms and laundry rooms. Kitchens can have hardwood, as long as you mop up any spills before they sink into the floor. The luxurious look of hardwood makes it a gorgeous addition to any living room or bedroom.
Laminate
Laminate can work well in almost any space. Waterproof laminate can work well in most rooms since it's durable and won't let water into the subfloor. Water-resistant laminate is also versatile, though you shouldn't install it in bathrooms, basements or laundry rooms, which have high moisture levels.