1. Aesthetic
Each flooring material has a unique feel and appearance that makes it stand out depending on your room and design style. Material, texture, color and pattern create their own moods, enhancing or complementing a space. The flooring material you select will influence the overall appearance and aesthetic of the room it's installed in.
Hardwood
The main selling point of hardwood floors is their natural, timeless look. Wood brings warmth and life into a space — its natural tones and variations create depth and richness. Hardwood can act as a statement flooring piece and is a great way to bring nature into your home design. Its plank and grain variations create subtle, interesting textures that draw the eye and reveal a space's details. Its natural and rich look makes hardwood more visually appealing to most people.
Carpet
Plush fibers make this flooring material a comfortable, cozy floor. Carpet comes in many patterns, so you can select a style to match any home aesthetic or room design. The textured, raised look of the carpet adds an extra dimension to a space, creating subtle lines that enhance a room. Adding carpet to your home can add a touch of softness, balancing out the lines and tones of any room.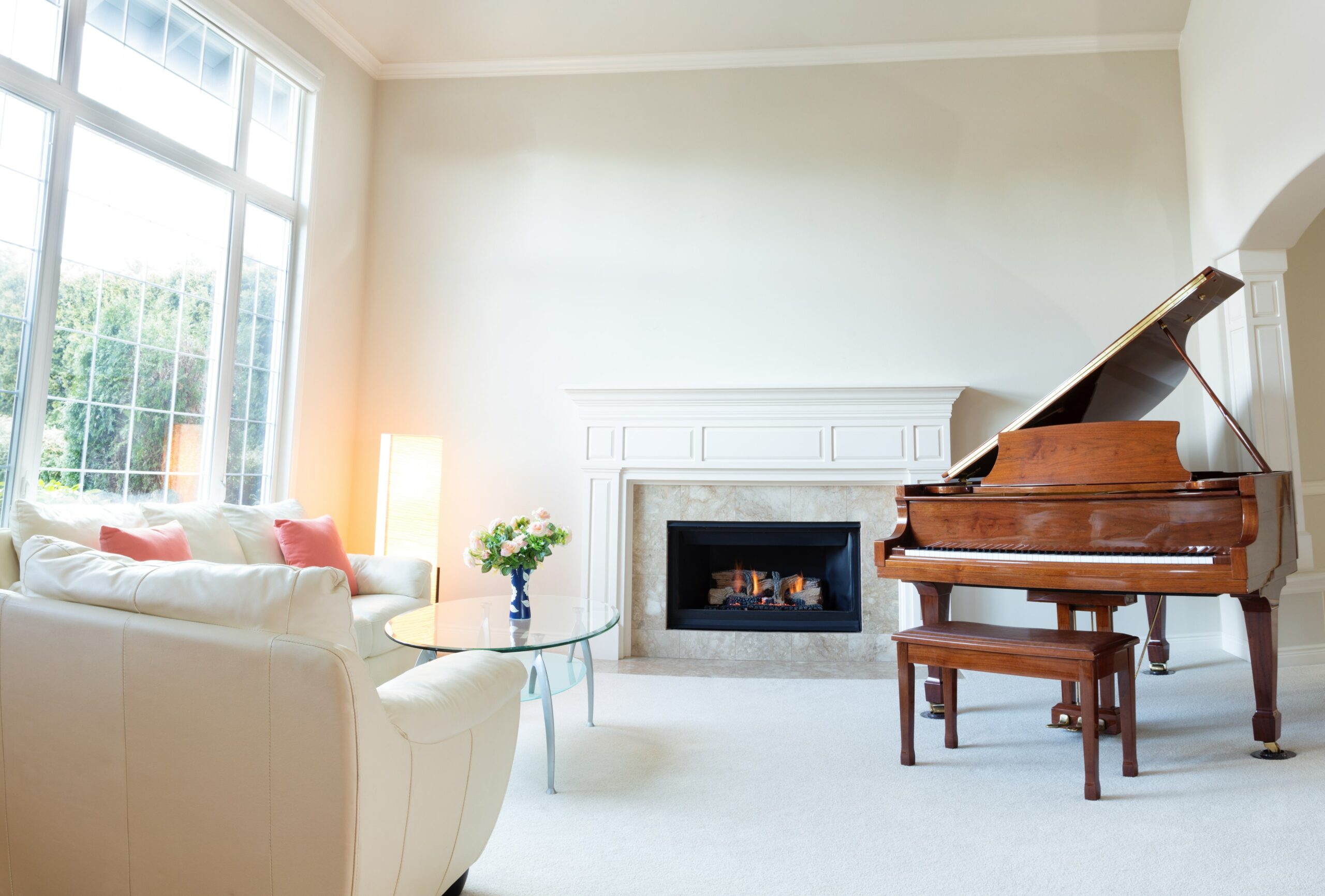 2. Cost
Cost is an important factor in flooring installation. Flooring material, installation and maintenance affect how much you'll spend on flooring. Let's compare hardwood vs. carpet costs.
Hardwood
Sourcing and installing natural wood costs more than synthetic or natural carpets. You'll pay more depending on your wood species — exotic woods are more expensive than domestic. Additionally, you must pay to refinish your floors when they become worn and faded. One of the benefits to spending more on hardwood is its longevity — hardwood has an extremely long life span, so you won't have to spend money on redoing your floors every decade.
Carpet
Carpet is much less expensive than hardwood. Like hardwood species, however, the type of carpet you get will affect the price. Natural materials like wool are more costly than synthetic nylon. When comparing wool and nylon carpets, you should note their costs and other strengths to find the carpet that works best for your home.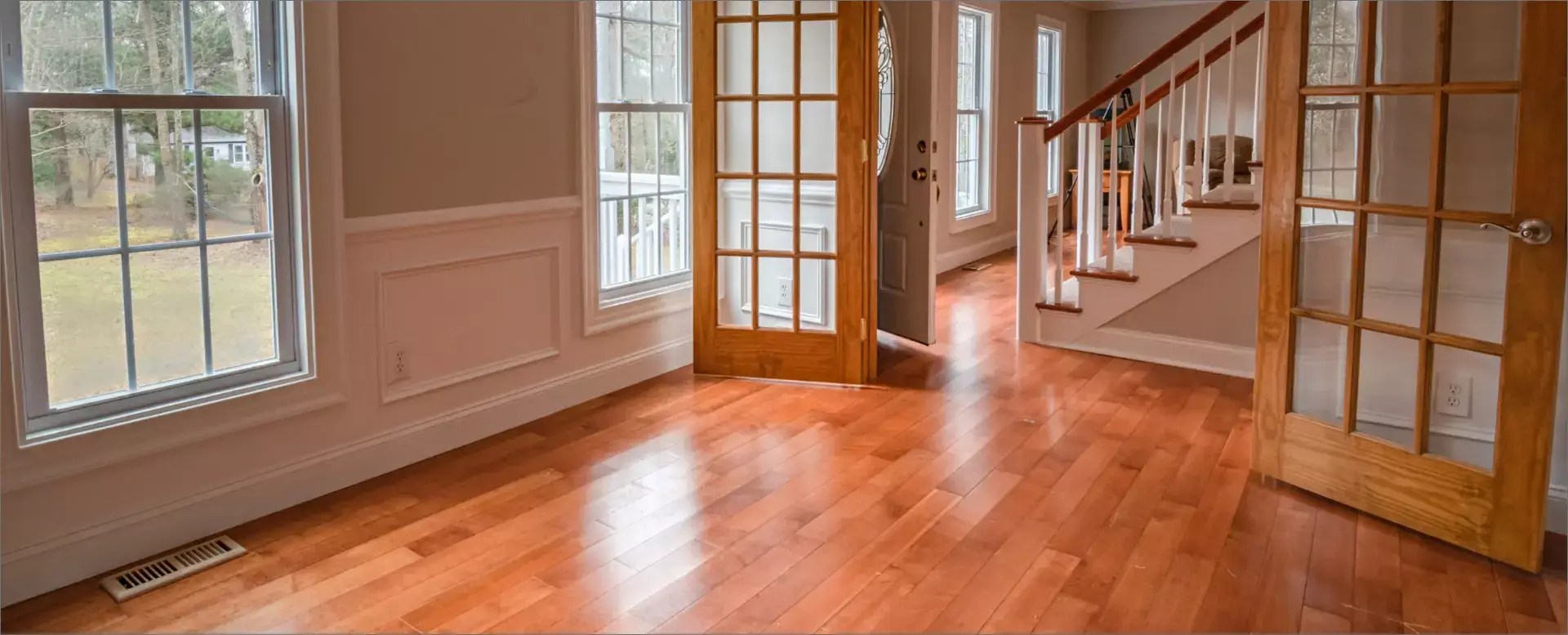 3. Life Span
Most homeowners want a long-lasting, durable floor. You use your floors daily, so you want them to stand up to wear and tear.
Hardwood
Hardwood has one of the best life spans of any flooring — hardwood can last at least 100 years when properly cared for. You can increase your hardwood's longevity with quality installation and careful protection. While your hardwood might develop some fading and scratches over time, you can refinish it to restore its appearance.
Carpet
Carpet's soft build means it only lasts 8 to 10 years with good maintenance — regular vacuuming and occasional deep cleaning extend the life of your carpet. Further, carpets with loop pile construction are more durable than cut pile carpets. They handle heavy traffic well, but you still have to replace them every decade or so as the fibers wear down.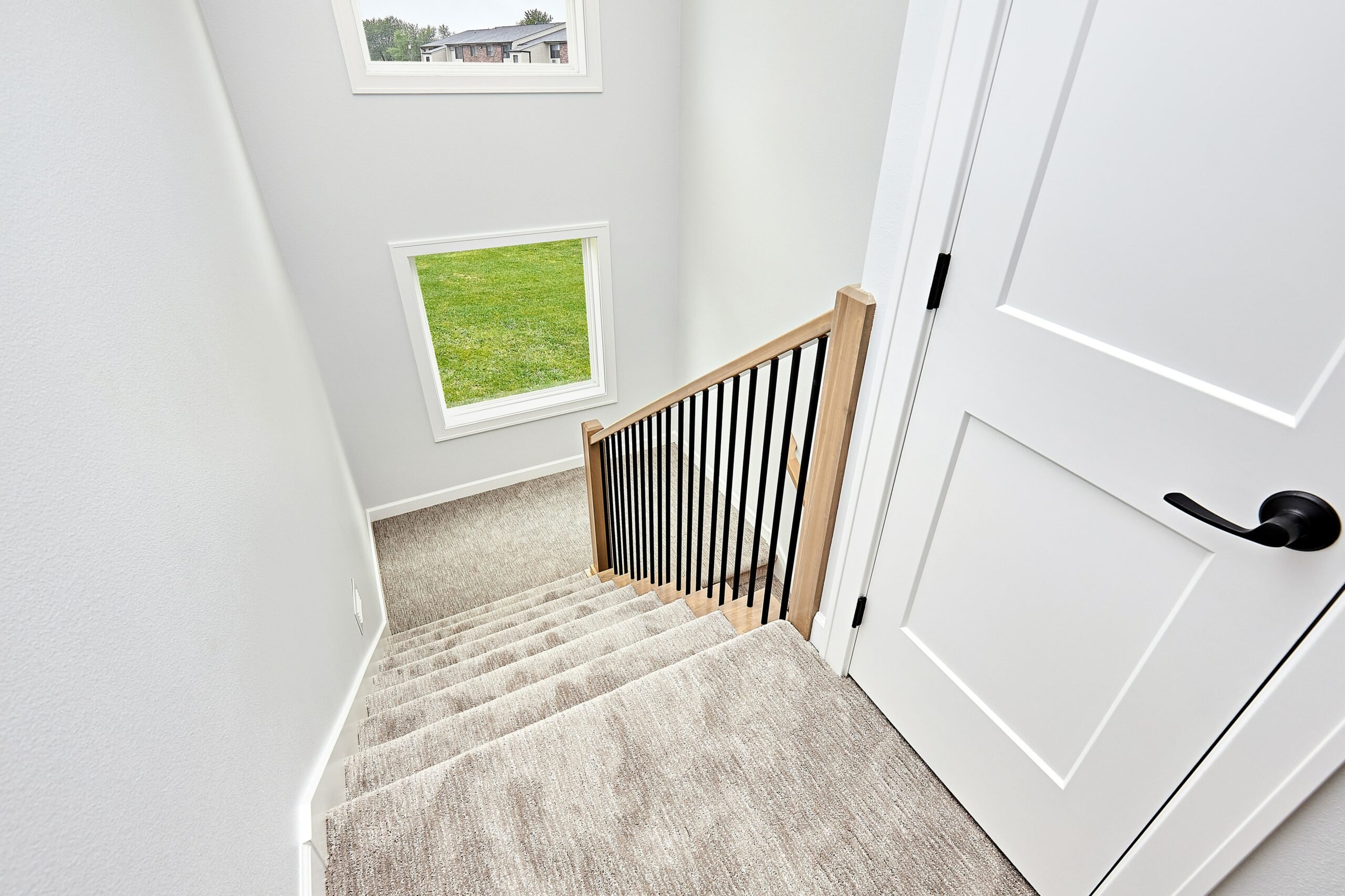 4. Durability
If you're investing in new floors for your home, you want to know they'll stay strong and attractive, even after years of use.
Hardwood
Hardwood's excellent durability is one of its advantages over carpet. Wood floors are solid and capable of standing up to decades of use. While they're resistant to regular wear and tear, they aren't waterproof and can scratch.
Heavy moisture is one of the causes of wood warp, so avoid installing hardwood near high-moisture areas. Wood can also scratch, so you should protect your floors with rugs and avoid dragging furniture across them.
Carpet
Carpet is less durable than hardwood. It only lasts around 10 years and can stain easily. Carpet fibers absorb water and moisture, which can lead to dampness and mold. These fibers will also wear down over time, becoming less soft. Keep the carpet away from water and deep clean it every year or so to maintain its appearance.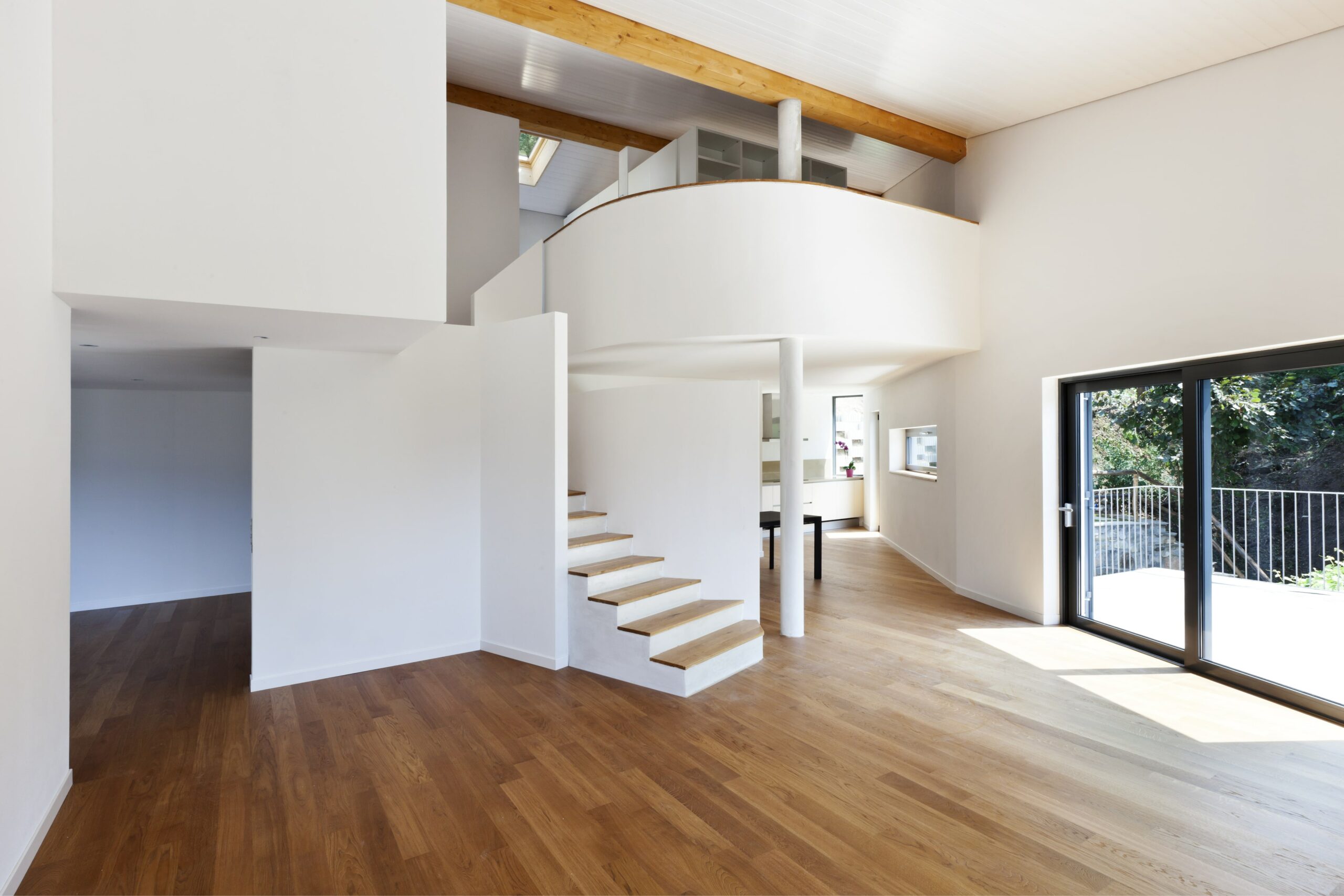 5. Maintenance
Some floors require extra maintenance to keep them in good condition. Before caring for your floors, always check our 50 Floor care guide that's included with your installation and your flooring manufacturer warranty to ensure you aren't damaging them.
Hardwood
Hardwood needs regular sweeping and occasional damp mopping to keep it clear of dirt and debris. You'll want to refinish your floors when they become too faded and scratched to improve their appearance.
Carpet
Carpet fibers trap dust and allergens, so you should vacuum weekly or more, depending on who's in your household — kids and pets will naturally create a bit more mess. Additionally, you should get your carpets deep cleaned yearly to remove stains, deep dirt and allergens.
If you're comparing carpet vs. hardwood on stairs, carpet stairs will be safer but more difficult to maintain. Vacuuming stairs might be challenging, and your stair carpet will wear down quickly.
To learn more about maintaining your carpet, explore our complete carpet guide.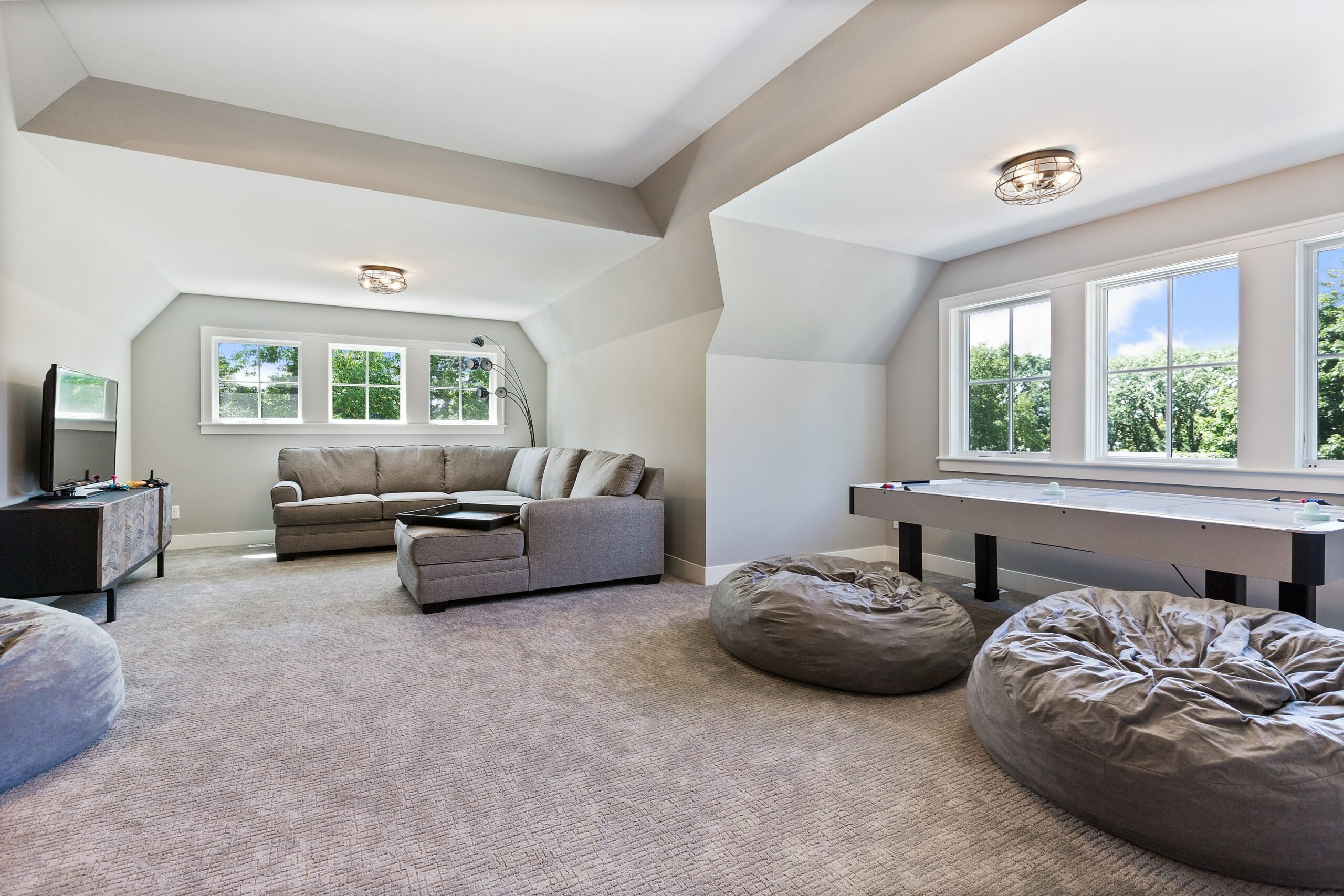 6. Resale Value
If you're looking to sell your house in the future, consider each floor's resale value. Some materials can increase the value of your home and make it look more appealing to buyers.
Hardwood
Hardwood is a favorite among homebuyers. Its timeless look and excellent durability make it a top home feature. Hardwood has a return on investment of around 106%, making it an excellent option for anyone looking to sell their home.
Carpet
Carpet won't necessarily increase your house's resale value. However, a brand-new carpet can make your home look more attractive to buyers. Fresh carpet is soft and looks great, attracting people to your home, especially because it's something they won't have to add or replace.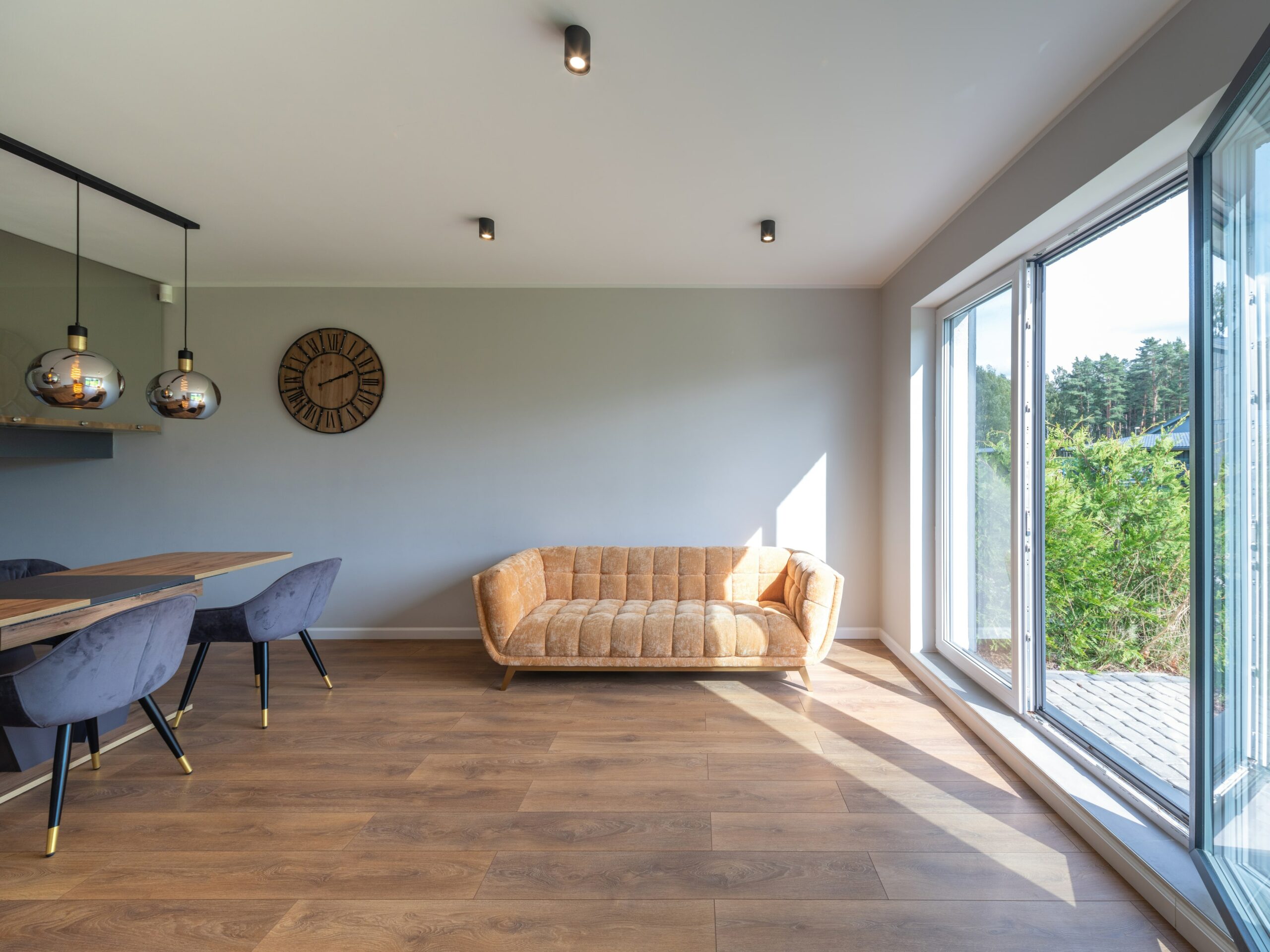 7. Comfort
The material will affect your floor's comfort — you might want softer floors for living and play spaces to make them safer and more comfortable to hang out on.
Hardwood
Hardwood is firm and doesn't provide much comfort or insulation. That said, you can put area rugs over hardwood to improve its comfort and insulation. Check out our complete hardwood flooring guide to learn more.
Carpet
Carpet's main advantage over hardwood is its softness. It's plush, insulating and feels great underfoot. Your feet won't get cold on the carpet, so it's perfect for lounging.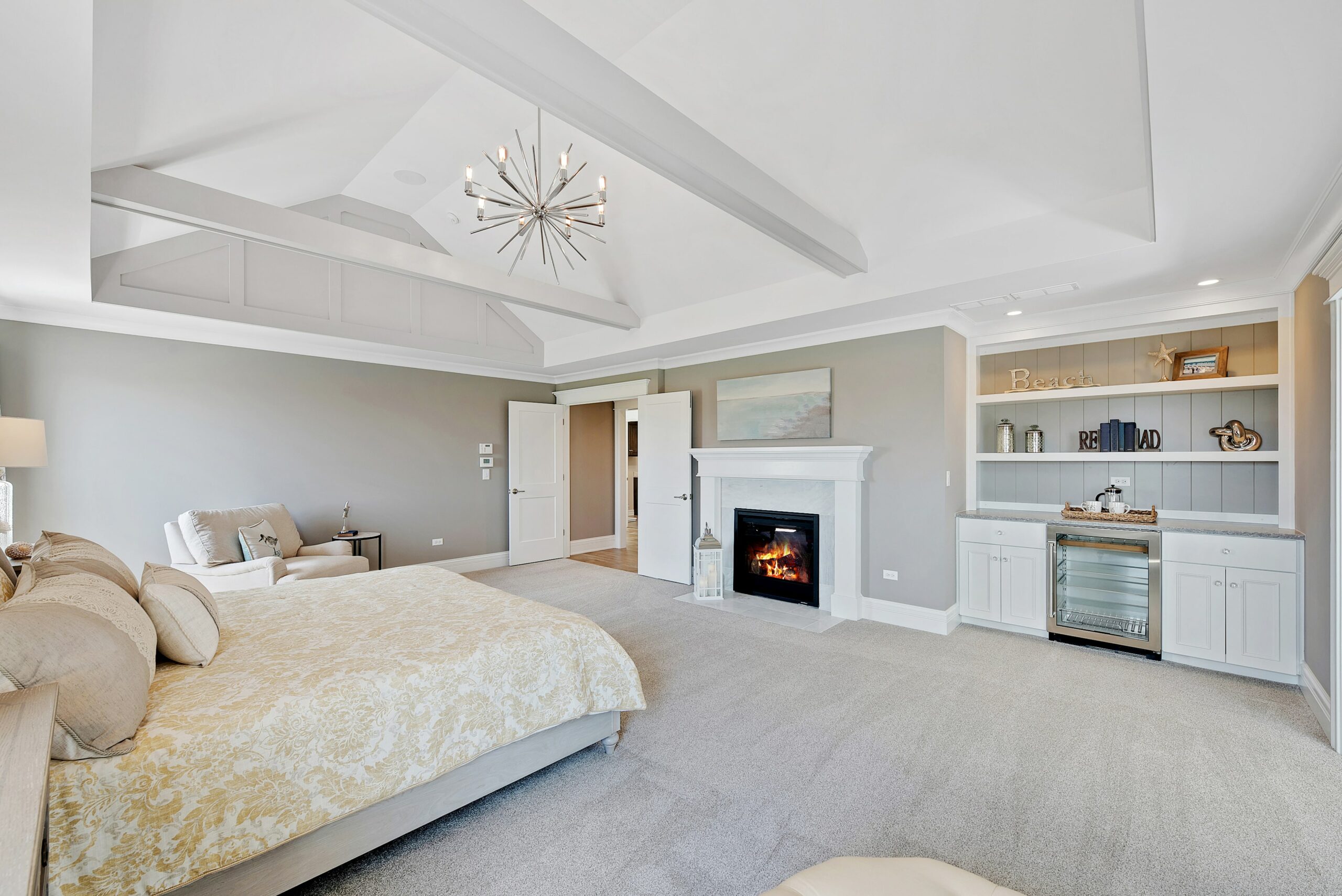 8. Installation Room
The room you're reflooring will affect what material you choose. Let's look at hardwood vs. carpet in bedrooms, living rooms, kitchens and more.
Hardwood
Hardwood's smooth, sleek surface lends sophistication to any room. Still, you should avoid installing hardwood in bathrooms and laundry rooms since it's susceptible to moisture damage. Hardwood's timeless look makes it excellent in bedrooms, hallways, living rooms and dens. Feel free to install it in your kitchen, so long as you quickly clean up spills.
Carpet
The soft, comfortable carpet is ideal for bedrooms, living rooms and dens. Avoid carpeting your kitchen and dining room since you'll have to regularly vacuum and clean food stains and debris. You should also keep carpet out of bathrooms and laundry rooms, as the carpet will absorb moisture and become moldy.