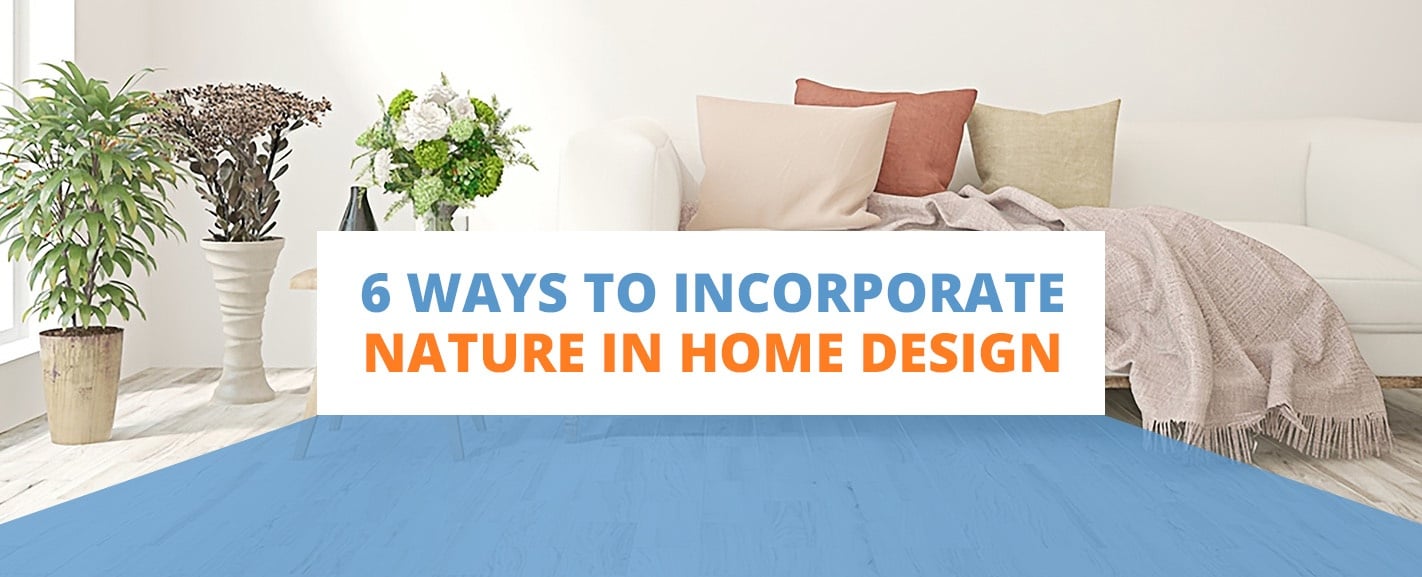 Becoming one with nature is more than just an action — it's a lifestyle. Research shows that nature has numerous benefits for mental health, helping us live happier, more stress-free lives. Additionally, nature allows us to boost our physical well-being, helping us get vitamin D, breathe fresh air and more. As a result, more people are bringing the outdoors inside.
The natural interior design trend has become one of the most popular interior styles embraced by homeowners. No matter the size of your home, you can achieve a stunning home inspired by natural elements. Take a look at how to incorporate nature into home design with the tips below.
What Is Biophilic Design?
The concept of biophilia has been around since the 1980s with the sole purpose being strengthening our contact and connection with nature by incorporating elements such as light, space, plants and natural materials into our home design. This idea subsequently promotes health and wellness while being more sustainably impactful overall.
The benefits of biophilic design include decreasing stress levels, improving mental health and increasing productivity, creativity and focus. A few examples of biophilic architecture are skylights, floor-to-ceiling windows, organic landscapes and water features. But how do you get started attaining biophilic design in your home?
How to Invite Nature Into Your Home
There are a number of ways you can achieve a nature aesthetic, and it all starts with choosing elements that will deepen your connection with nature. Consider surfaces, furniture, decor, accessories and colors that will stimulate your senses and promote a restorative and calm environment.
Let's explore the following home design themes associated with biophilia:
1. Greenery Is the New Black
When looking to introduce biophilia into your home, your first thought may be to add greenery. There's so much potential to get creative with foliage, plant displays, plant holders, vines, wall art, flowers and flower beds.
Depending on the structure of your home, you could also use the height of your walls to your advantage and find unique ways to display your choice of greenery. The best part about greenery is that it can be understated yet still sophisticated.
Many home designs incorporate greenery in subtle and innovative ways. From table centerpieces to moss art, you have free reign of expression.
2. Floored by Natural Materials
There's no better way to incorporate nature into your home design than with natural materials. The first feature you should consider switching out is your flooring. After all, hardwood flooring is nature's design in its purest form, and it's available in different colors, sizes and styles, such as white oak, maple, walnut and bamboo. From rustic to contemporary-inspired, many types of hardwood flooring comes with a variety of benefits and features to suit your requirements.
The overall look and feel of hardwood floors instantly capture the sought-after design of biophilia. Overall, it's a solid and affordable investment in your home and has a long life expectancy spanning generations when properly installed and maintained.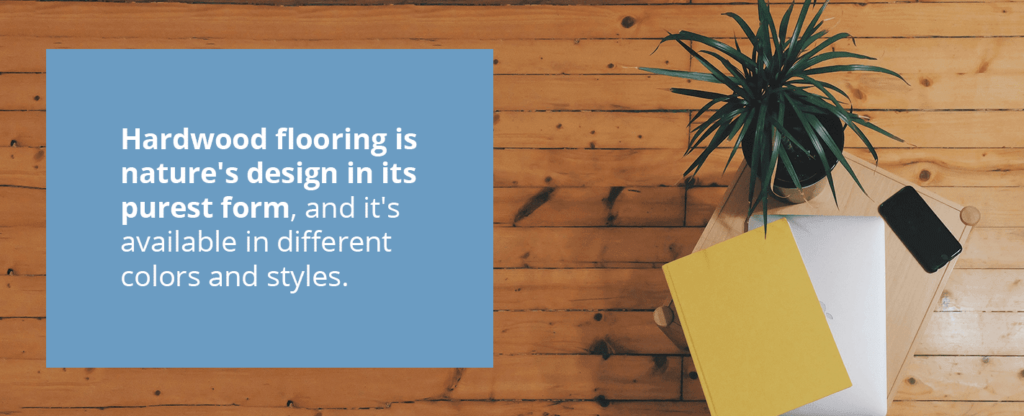 3. Light Up Your Life
An important and dynamic aspect of natural design is light. A home's windows, window dressings and artificial lighting are key to finding the right balance of glow, come day or twilight. Keep in mind that the color of your walls and accessories will also influence how the light will be distributed throughout your space.
While the sun will fill out your home with its shine, twinkle lights and soft orange globe hues are two good options if you're looking for gentle night lighting. Mirrors are another great way to reflect and carry light throughout your home. Using window treatments such as curtains or blinds is a decorative way to control and filter light.
4. Space Bound
To embody biophilia, the more room and ventilation you have, the better.
Homes with open designs are becoming more common due to their airy ambiance and accessibility. If you're looking to achieve a natural look in a smaller space without an open-plan layout, that's where wall height and length, color and windows can help achieve a spacious effect. By picking a light color for a room, you can give the illusion of a larger space and use your wall height and length as an option for shelving and storage.
Additionally, weather permitting, you can leave windows or doors open to allow a natural draft to flow through your space.
5. Visually Capture the Essence of Nature
Incorporating visual components inspired by the beauty of nature will make the ultimate biophilic design statement for your home.
For example, wallpaper is a fun way to emphasize a feature wall. Depending on your commitment to change, you could consider wallpaper showcasing patterns reminiscent of a floral, leaf or textured wood wall. Alternatively, dare to go bold and bright with a solid paint color or keep it toned down with rich earthy hues.
The visual focal point of your home design could be a view of the outdoors or of living elements. If you have a bay window, you could emphasize that part of the room by accessorizing it slightly differently from the rest of your space.
6. It's All in the Details
When looking for decor accessories to complement the bigger design transitions, you'll want to think of accessories that will interact with your senses.
Items like small water features and wind chimes have calming sound effects, while crystal lamps emit a gentle and warm glow. Fragrances like pine or lavender could also bring a unique element to your desired natural setting. If you're looking for more innovative accessories, a small zen garden or sandscape may hit that spot.
Ultimately, biophilia is all about strengthening the connection we have with nature by surrounding ourselves with natural elements. Through natural interior home design, you invite the calm and natural energy from nature into your space.
Start Your Biophilic Design With 50 Floor
If you're interested in bringing the outdoors in, installing new flooring can help transform each room. 50 Floor has more than four decades of experience in providing and installing cost-effective, durable and quality flooring. A bonus is that we come to you! These free in-person consultations give you an opportunity to sample flooring options to decide which style would suit your space and design requirements best.
Get started by scheduling your appointment today.