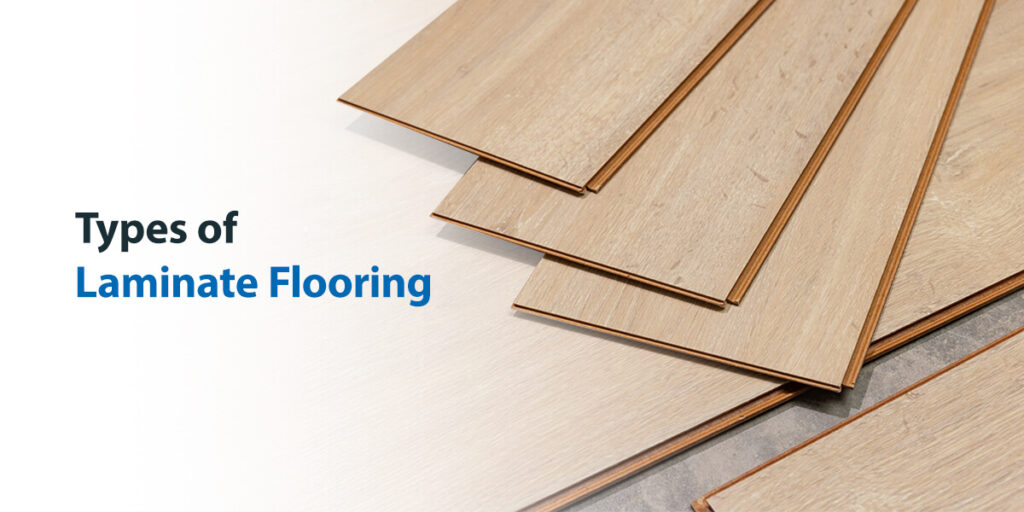 If you enjoy the timeless beauty of solid hardwood flooring or engineered hardwood flooring but you're on a budget, laminate flooring is the perfect cost-cutting solution to consider. There are various types of laminate flooring, installation processes, patterns and finishes, which we'll break down in this article.
Laminate Flooring Installation Methods
How is laminate flooring installed? Let's explore some common installation techniques below:
Glueless-click: Rather than applying adhesive to join laminate planks, glueless-click installation uses tongue and groove edges that click together and hold the planks in place. It's the easiest and most straightforward installation method.
Glued laminate: This type of installation involves gluing the joints together. It makes for a highly durable floor once installed, but it can be a more costly and time-consuming affair than glueless-click.
Pre-glued: With pre-glued installation, the joints already have glue applied to them. However, they may need to be moistened to activate the glue before they can be joined together.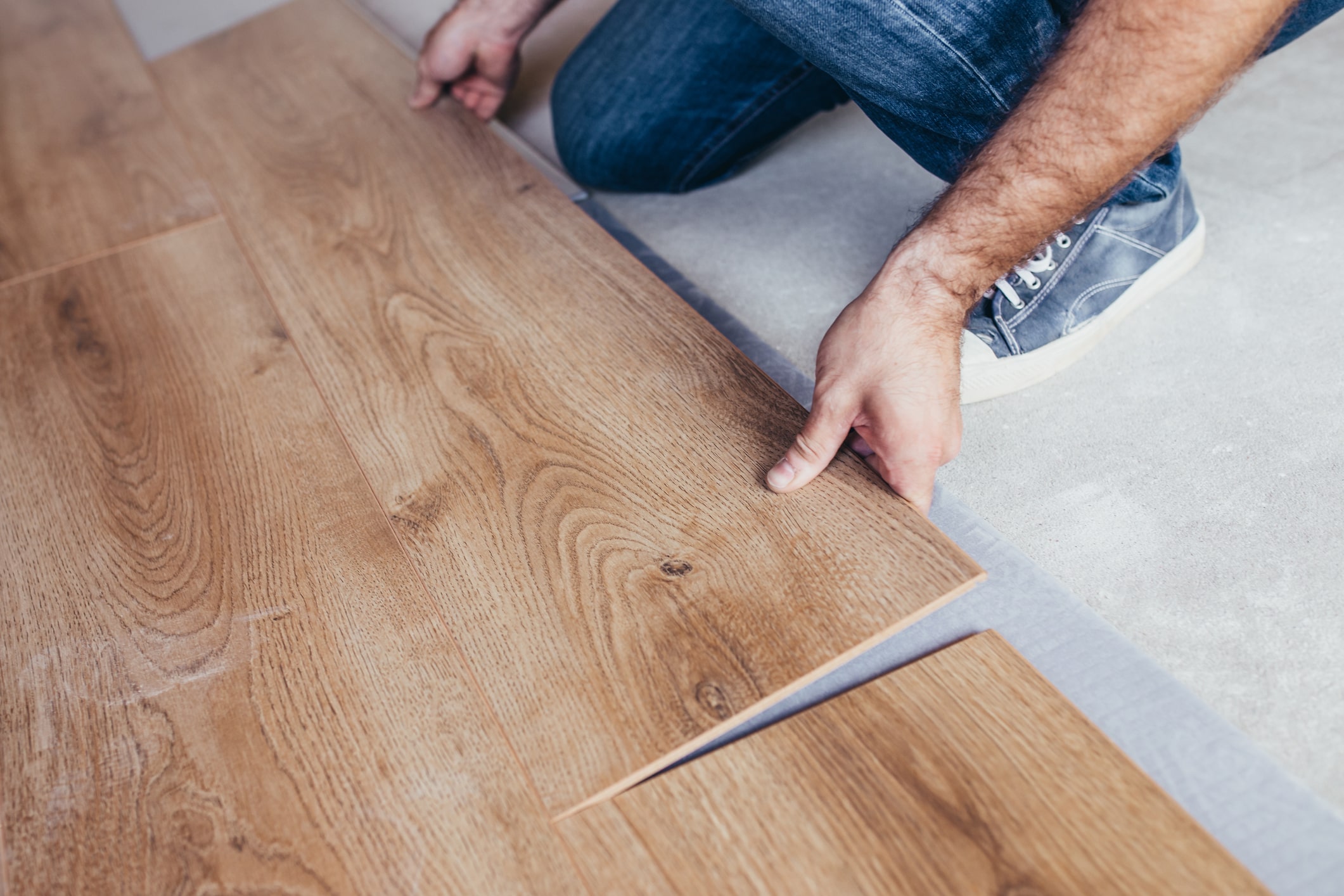 Varieties of Laminate Flooring Surfaces and Finishes
Laminate flooring is always evolving, so there are various surfaces to choose from that cater to different home styles and preferences. Here are some popular surfaces and finishes to consider:
Smooth: Resembling a layer of varnish associated with hardwood, a smooth surface provides a shiny yet subtle finish. It reflects some light without imparting an overly glossy feel.
Embossed or textured: Some laminate floors include a textured finish. An embossed finish won't match up with the grooves of the printed grain exactly, but it can fool the eye into seeing a surface grain.
Distressed or hand-scraped: Hand-scraped laminate flooring is designed to give your floor an antique, authentic wood-like appearance and feel. When running your hand over hand-scraped laminate, you can feel the indentations that imitate the grain of natural hardwood.
High-gloss: High-gloss laminate flooring offers maximum light reflection, high luster and an almost wet appearance. Its reflective mirror-like polish provides a shiny, elegant look — perfect for modern or upscale interiors.
Matte: Matte-finish laminate floors are usually more resistant to dents, scratches and visible foot traffic wear than gloss finishes. The matte finish offers a more casual appearance that doesn't shine even after being cleaned.
Slate or stone finish: As the name suggests, this type of finish is designed to replicate the look and feel of stone or slate flooring.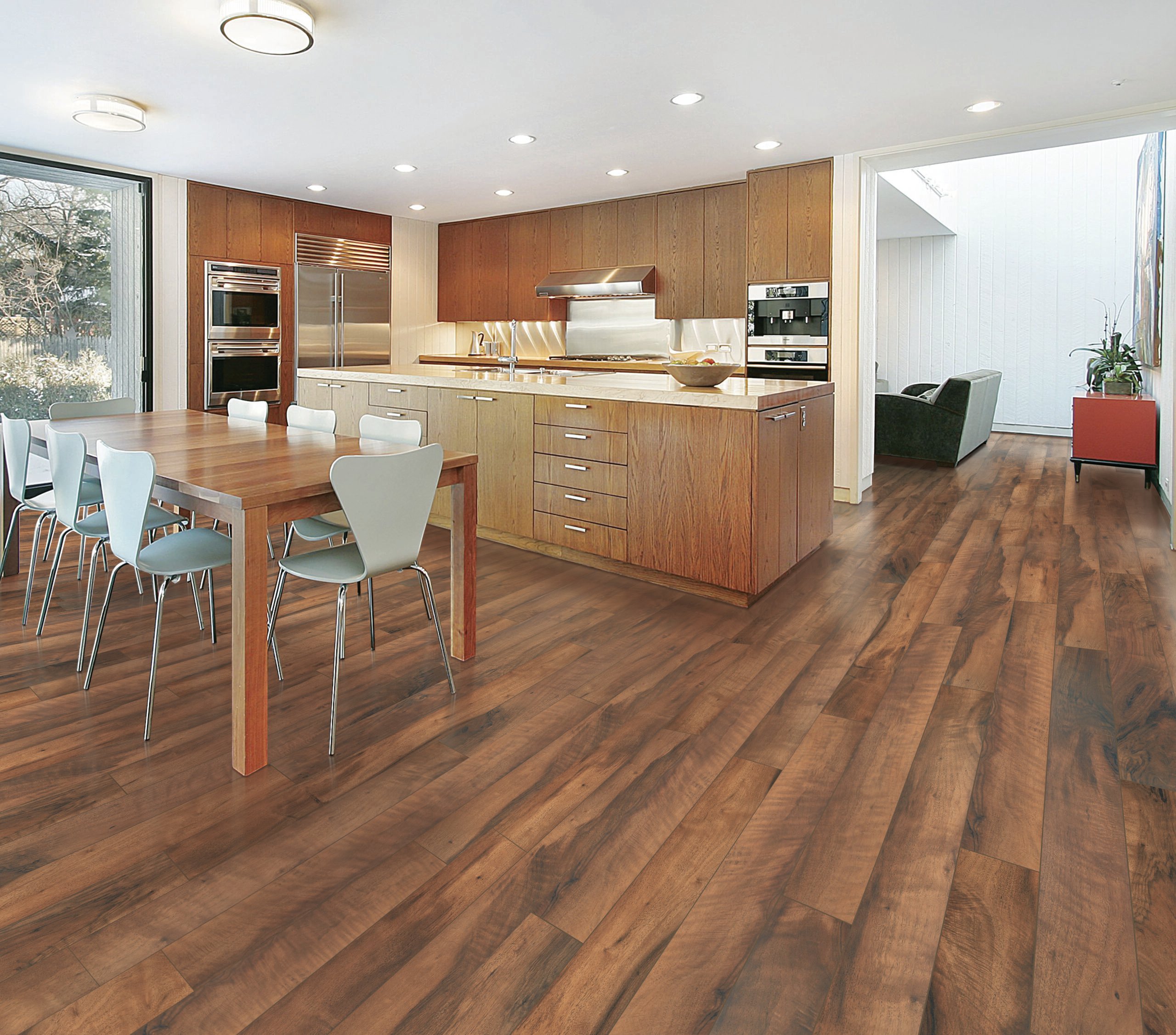 What Types of Laminate Flooring Are Best for Pets?
Laminate flooring can be a great choice for homeowners with pets, as it's resilient, hard and stain-resistant. However, smooth laminate may be slippery for pets, particularly dogs. It's crucial to choose an option that will provide them with enough traction.
This makes textured or hand-scraped laminate ideal. It's beautiful and the texture provides great traction. Matte finishes also tend to be popular in busy households with pets and children. They're highly resistant to wear and tear, hiding scratches and scuffs effectively, as well.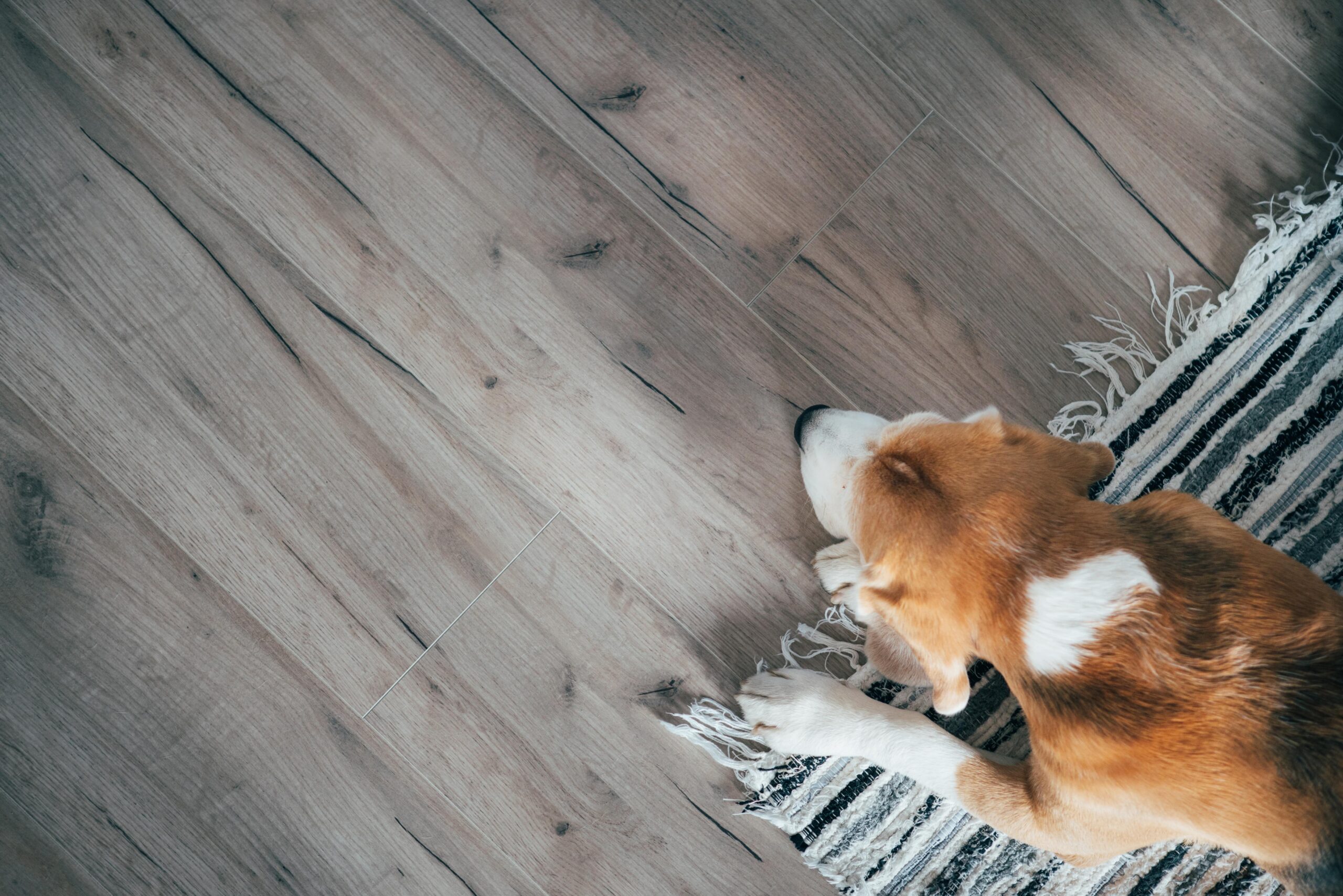 What Should You Choose?
As you can see, there are many benefits to choosing laminate flooring for your home — affordability, a wide variety of choices, durability and ease of installation and maintenance, to name a few. But how do you go about choosing the right laminate flooring for your home? Here are some factors to consider when selecting flooring.
1. Foot Traffic
Consider the type of room you're installing flooring in and how much traffic it receives daily. For instance, you might like a darker color for a space that sees a lot of foot traffic. While you should still clean the floor of dirt and grime regularly according to the manufacturer's instructions, dirt won't show up nearly as much against dark laminate wood or tiles. On the other hand, a lighter laminate color may be better if you're concerned about dust. You might also consider waterproof laminate flooring for a high-moisture or spill-risk area like a bathroom, basement or kitchen.
2. Interior Design Style
Think about your home's interior design style when choosing laminate flooring. For example, laminate tiles imitating marble or stone can be a great choice for a modern or glam feel, while cherry laminate wood flooring might better suit a warm, rustic home aesthetic. Keeping this in mind will ensure your new floors flow perfectly with your house.
3. Size and Feel of the Space
Aside from choosing flooring to match your home's aesthetic, perhaps another goal of yours is to enhance the size and feel of your space. Are you looking to make a larger space more intimate and cozy? Alternatively, maybe you'd like to create a more open feel for a smaller room. The installation pattern and colors you choose can impact the entire feel and appearance of your space.
While these are all important factors to consider on your own, talking to an experienced flooring contractor with an eye for design is ultimately the best way to make a decision.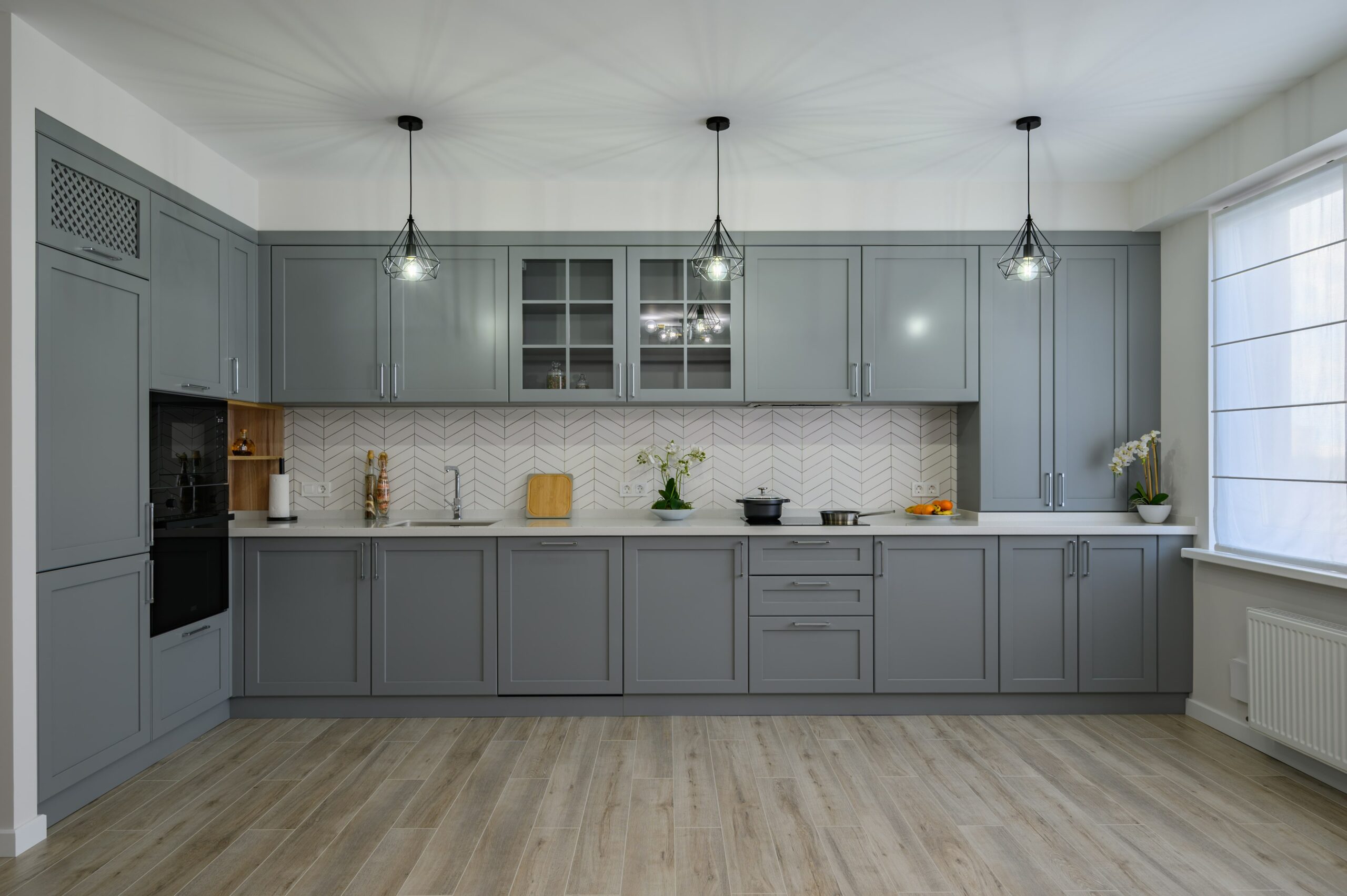 REVIEWS
Hear From Our HAPPY CUSTOMERS