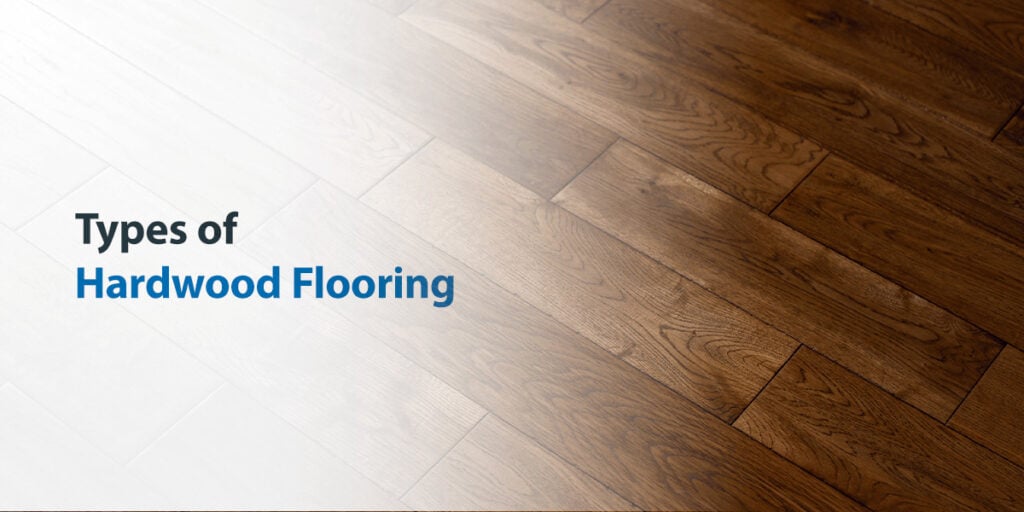 Solid Hardwood Flooring
First, let's look at the pros of solid hardwood flooring:
Can be refinished multiple times: Because it's made from solid wood all the way through, a solid hardwood floor can be sanded and refinished repeatedly. This means you can get optimal use from your flooring without having to replace it early on.
Long-lasting: With proper care and maintenance, a solid hardwood floor can last decades since it can be sanded down and refinished numerous times. Solid hardwood can last up to 100 years.
Many customization options: From wood species to cut patterns, there are many options to choose from when it comes to solid hardwood. You also have a greater range of colors to choose from with solid hardwood.
Now, here are the cons:
Sensitive to water and humidity: Solid wood's grain runs throughout the thickness of the plank, making it highly susceptible to swelling and warping. It's best to keep solid wood away from humid and high-moisture areas, like bathrooms, kitchens and basements.
More expensive: In most cases, solid wood planks will cost more than engineered ones since they're considered higher quality and last longer.
Higher maintenance: Before you install a solid wood floor, it needs to sit in its future home for at least a few days to adapt to its surrounding environment. Wood grains shrink and expand based on the room's humidity and temperature fluctuations, so the material may warp if you don't acclimate it beforehand.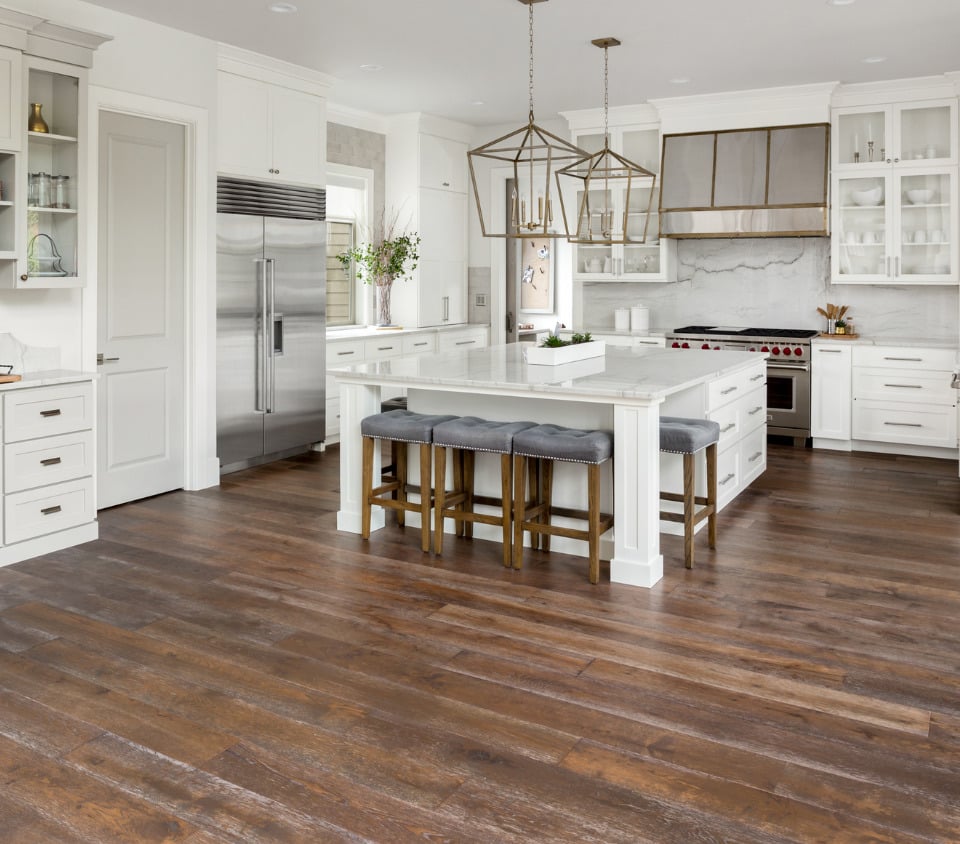 Engineered Hardwood Flooring
Next, let's explore the advantages of engineered hardwood flooring:
More temperature and humidity resistance: While engineered hardwood isn't waterproof, it does have a rigid plywood or hardboard base covered with thin natural wood veneer. This durable construction makes it less susceptible to warping from humidity and temperature fluctuations than solid wood.
More room options: Engineered wood's warping resistance means it can go in many rooms where solid wood can't, from basements to master baths to kitchens. Just don't put it in your shower!
More affordable: Engineered hardwood can be an excellent option if you're looking for exotic wood flooring on a budget, as it uses less of the exotic hardwood species than solid wood flooring does.
Finally, here are some drawbacks of engineered hardwood:
Can't be refinished as many times: Unlike solid hardwood that can be sanded and refinished several times, engineered wood can be sanded down maybe once or twice lightly before the top veneer layer wears away.
Doesn't last as long: Most engineered hardwood lasts 20 to 40 years. While this is still an impressive life span, you'll likely get more years out of solid wood.
Possible dents and scratches: All wooden flooring is prone to scratches, whether solid or engineered wood. However, solid wood can usually freshen up and refinish the color. Engineered hardwood doesn't always have this option.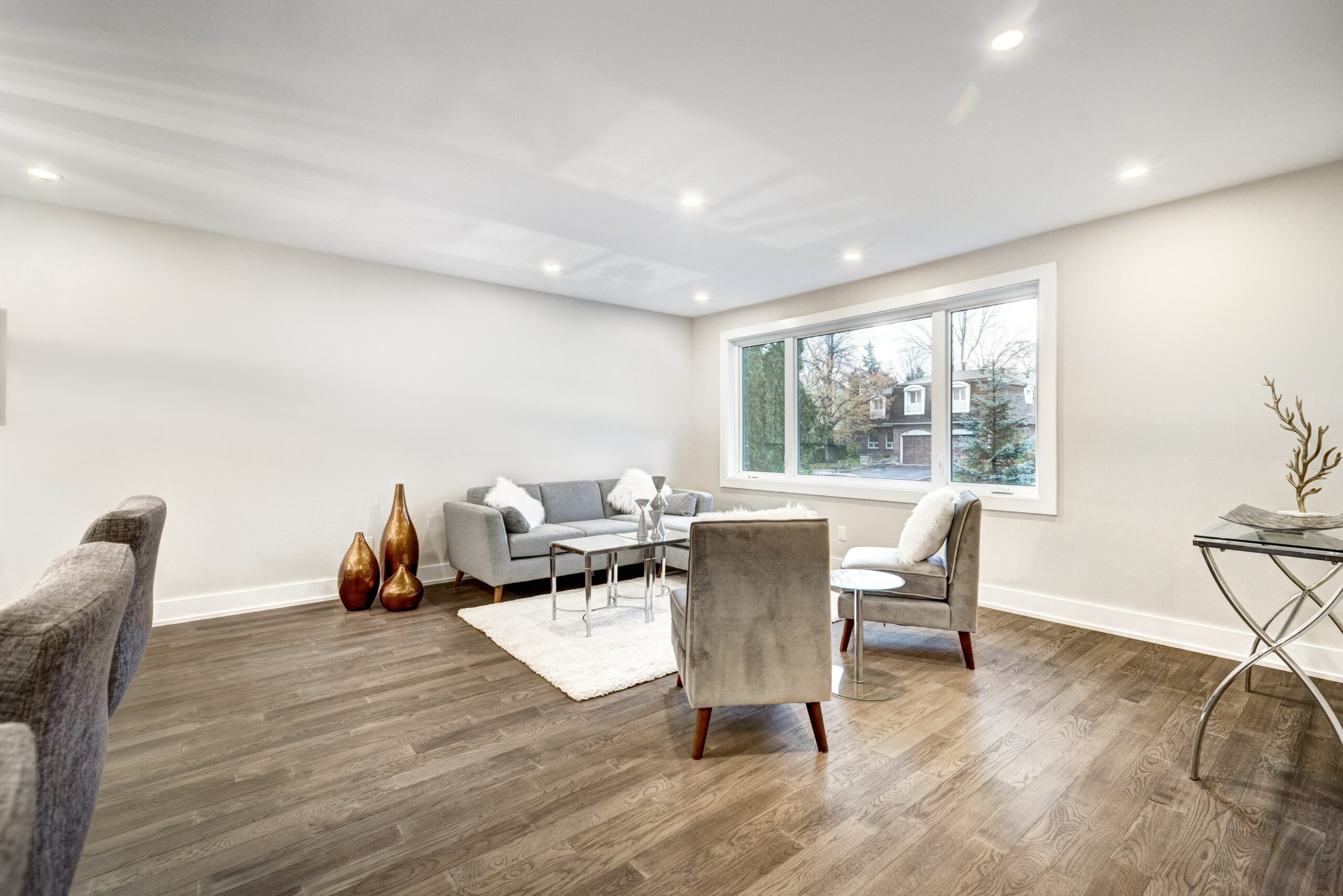 Finished vs. Unfinished Hardwood Flooring
As the name suggests, prefinished floors are finished, sanded and stained before installation. The planks only need to be cut and nailed. Meanwhile, unfinished floors arrive raw and unfinished. The contractor must sand and finish the planks on site after installation.
The main pros of prefinished flooring are:
Ready for immediate use
Quick installation
Lower cost
No dust
Meanwhile, here are the benefits of unfinished flooring:
Retains natural characteristics
More finish options
Easier to clean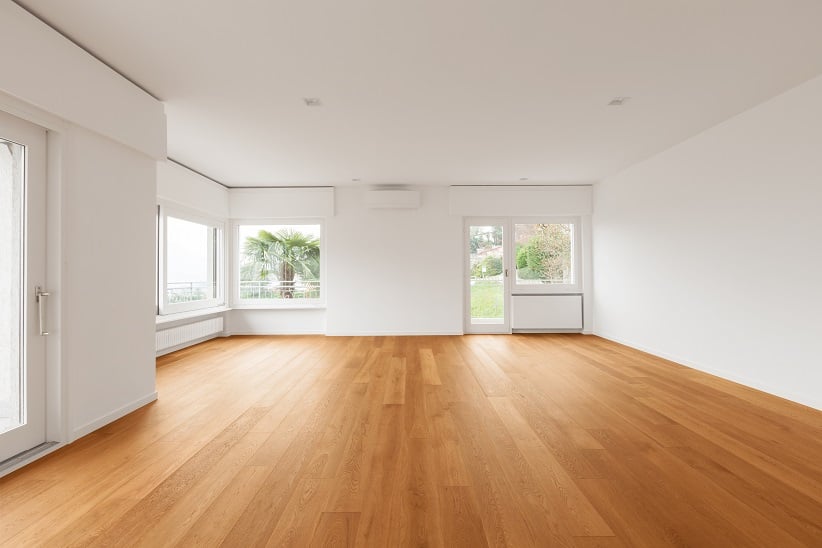 Finishes
Whether you opt for prefinished or unfinished hardwood, you'll have plenty of options for the finish itself. Here are some popular types of hardwood flooring finishes:
Water-based polyurethane: Water-based polyurethane has relatively minimal odor, comes in many gloss levels, goes on clear and dries quickly. It's one of the most widely-used finishes.
Oil-based polyurethane: Oil-based polyurethane is thicker than its water-based counterpart, requiring fewer coats for a lovely amber finish. However, it imparts heavier odors and takes longer to dry than water-based poly.
Natural oils: Natural oils like tung or linseed soak into the wood and dry into a hard finish, creating a beautiful and rustic appearance. They're highly protective, but they also require more frequent refinishing.
Wax: Wax enhances the floor's natural color and grain with a matte or low-sheen surface. However, it has low scratch resistance and requires regular buffing and recoating.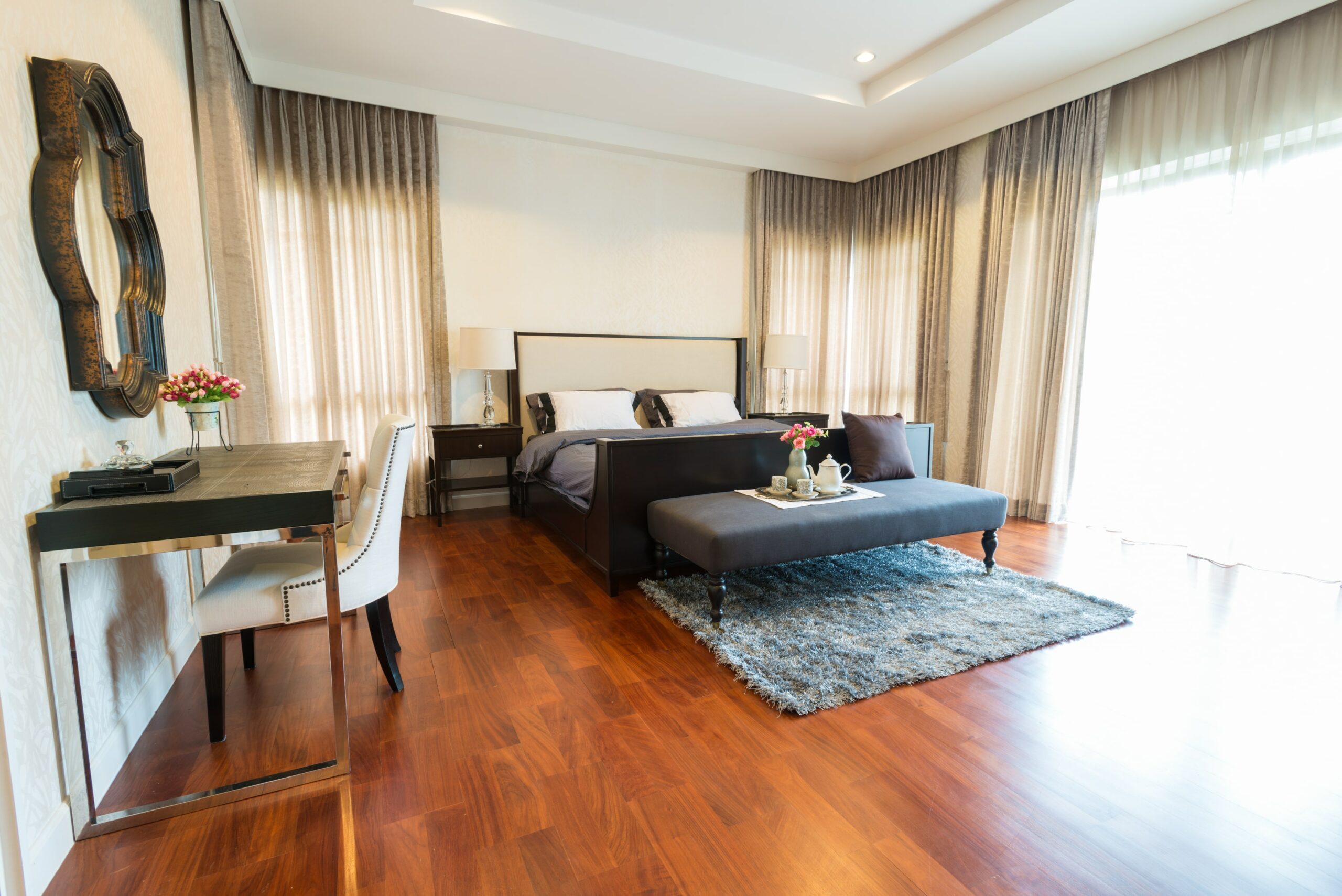 Reviews
Hear From Our HAPPY CUSTOMERS