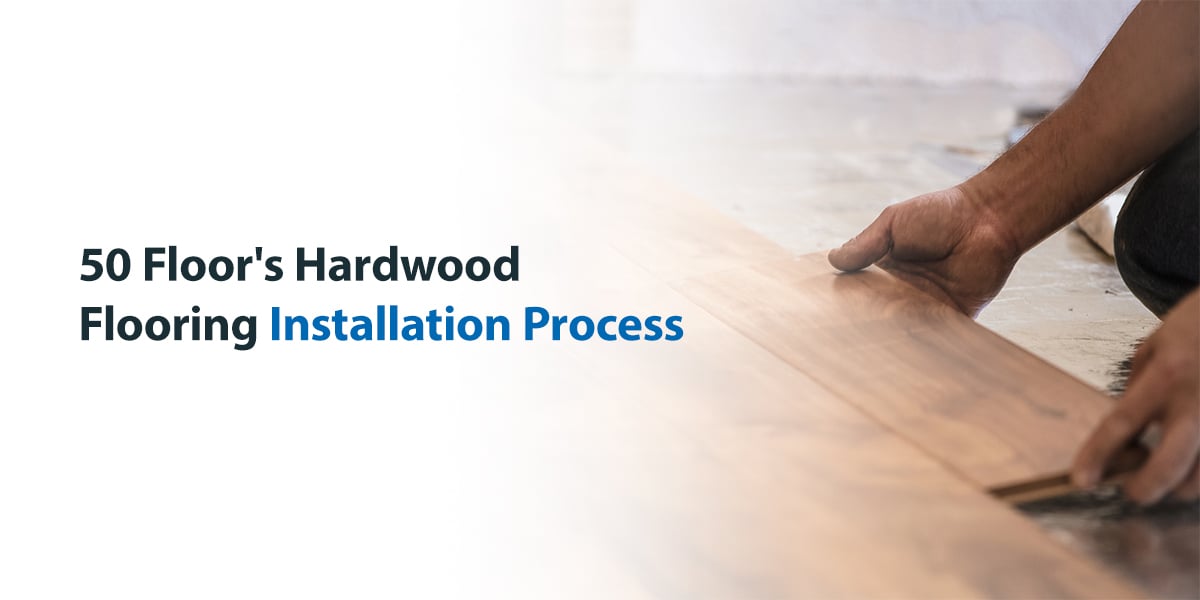 Proper installation is imperative for getting the most value out of hardwood flooring. You have to make sure you're following the manufacturer's instructions, that your floor works with your existing structural layer and that you're accounting for all the environmental factors that could affect the installation process.
All that information can be overwhelming for homeowners. Relying on a professional flooring company like 50 Floor for hardwood flooring installation will get you the best results.
How Should I Prepare for Hardwood Flooring Installation?
Preparing your space is critical for ensuring a smooth flooring installation. Here are some key steps to take before work can begin:
Communicate with the team: Feel free to ask any questions you have about the process before the team arrives at your home so you know exactly what to expect on installation day.
Clear the room: Before the crew arrives, remove all knickknacks, books and small furniture from the room where your new floor will go. Additionally, if you have paintings, curtains or any other wall decorations in the room, take them down and place them in another room. This step protects your belongings from dust and damage and prevents interruptions during the process.
Designate a separate work area: If possible, set aside an additional space the team can use, such as an empty garage or mudroom. This step enables the team to continue working through all weather conditions.
Come up with a backup plan: Home improvement projects are prone to unexpected obstacles and setbacks. Clear your schedule as much as possible to ensure you can avoid timing conflicts and respond to issues as they arise.
If you're working with a professional flooring company, your job is complete as long as the room is clear of small and valuable items. You can leave moving most of the big stuff to the crew.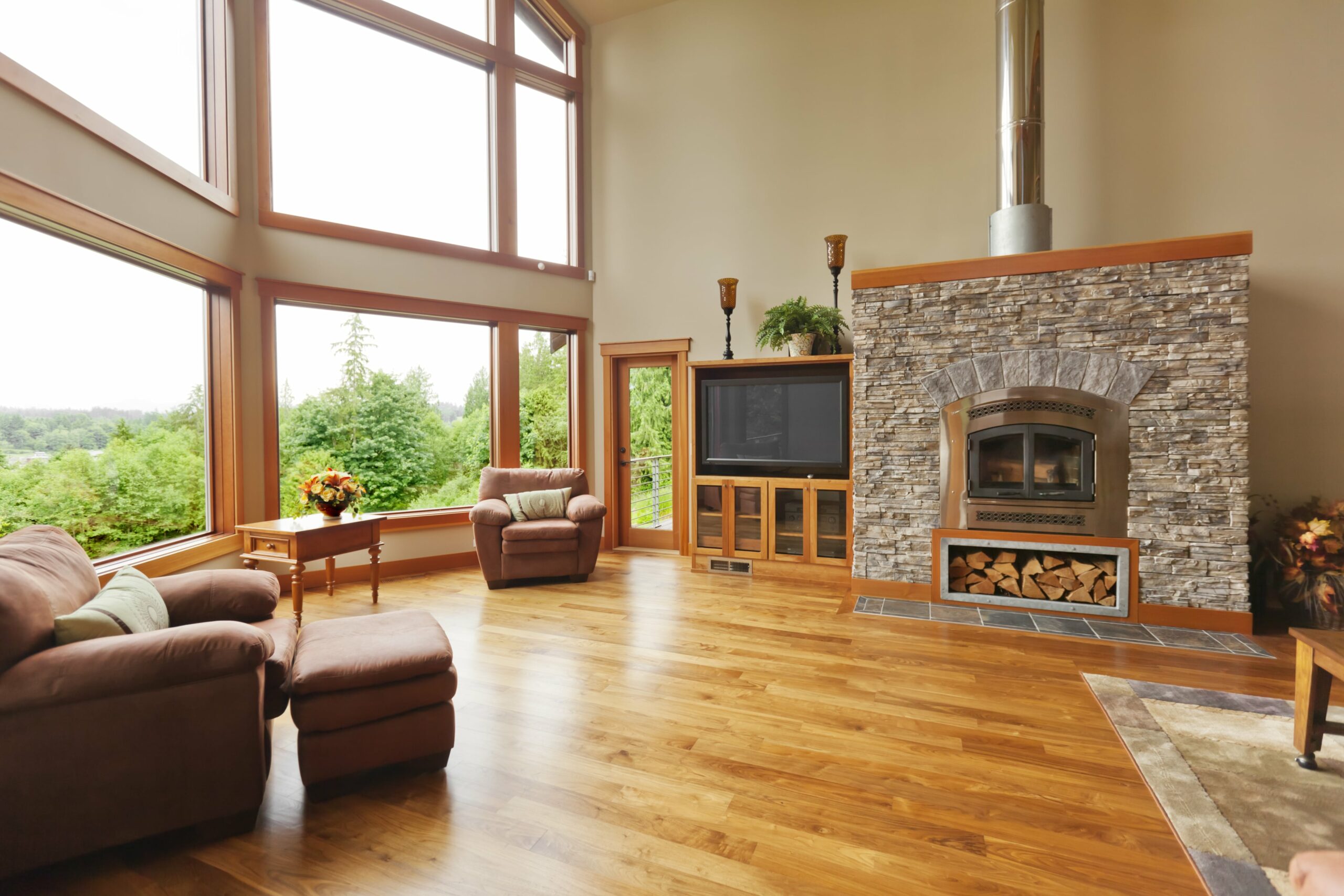 What Factors Affect Hardwood Flooring Installation?
Hardwood flooring installation is a more complex process than many homeowners realize, mostly due to three different factors.
Installation Method
There are three primary methods for installing wood floors:
Glue-down: This method involves clicking your flooring panels together and gluing them to the subfloor with an adhesive. Although this method is simple, it's more costly and time-consuming than others.
Nail-down: This technique involves nailing flooring panels into the subfloor. You need a wooden subfloor for a nail-down installation to work. If your subfloor is of a material other than wood, you may have to perform some extra work to create one.
Click-lock: Also known as "floating" hardwood, engineered click-lock flooring panels lock together using attached fasteners. This simple installation method is best for cement or tile subfloors or floors with radiant heat.
The installation method you use has a significant impact on how long your project will take. A professional flooring company can help determine the best option for your home and schedule and take care of the little details for you.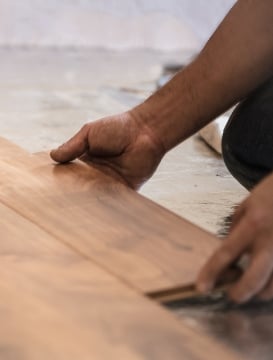 Internal Climate
Humidity and temperature can have a significant impact on your hardwood floor installation. When it's warm and humid, wood expands. Similarly, in cool or dry areas, wood contracts.
Different species of wood react differently to humidity and temperature changes, so it's important to choose the right species for your home, especially in rooms where water fixtures are present. In general, engineered hardwood expands and contracts less than solid wood, making it a safer choice for bathrooms, kitchens and other environments where fluctuations in temperature and humidity are common.
If you're working with an expert, they'll test the room's moisture levels before getting started so they know what to expect.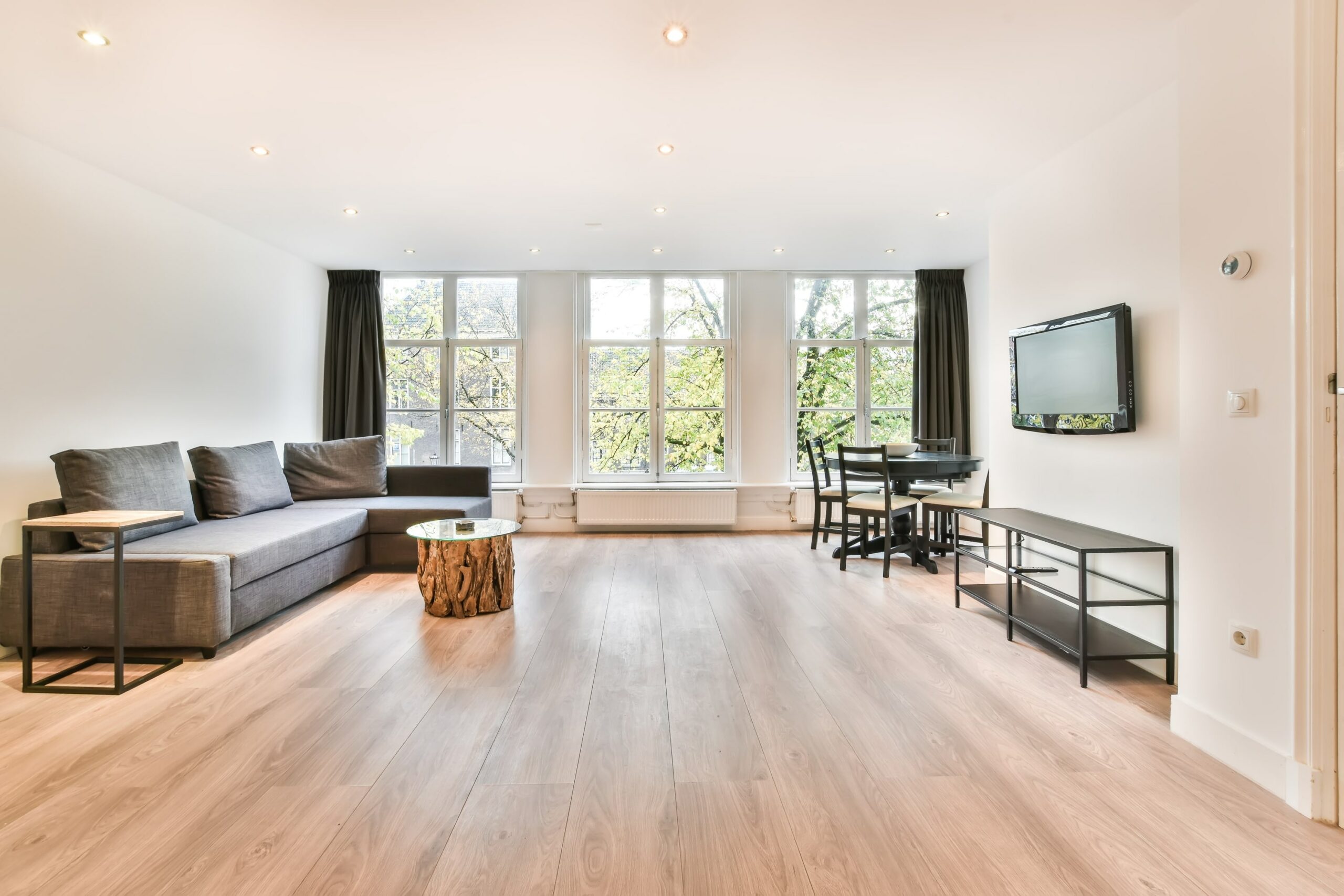 Subfloor and Underlayment
There are two layers between your floor joists and your floor covering:
Subfloor: The term "subfloor" is often used interchangeably with "underlayment," though they are two different terms. The subfloor is the structural layer between the underlayment and the floor joists that provides support for everything in your home.
Underlayment: Also known as padding, the underlayment is the soft covering that provides a smooth, flat surface for your floor covering. It rests atop the subfloor and directly under the floor covering. Common underlayment materials include cement board, plywood and foam.
Preparing the subfloor is critical for successful installation because these layers are key for ensuring structural integrity. However, it can be challenging for most homeowners, who may not have the necessary experience or tools at their disposal.
Working with an experienced flooring consultant lets you hand the process off to experts who can ensure a smooth, even result.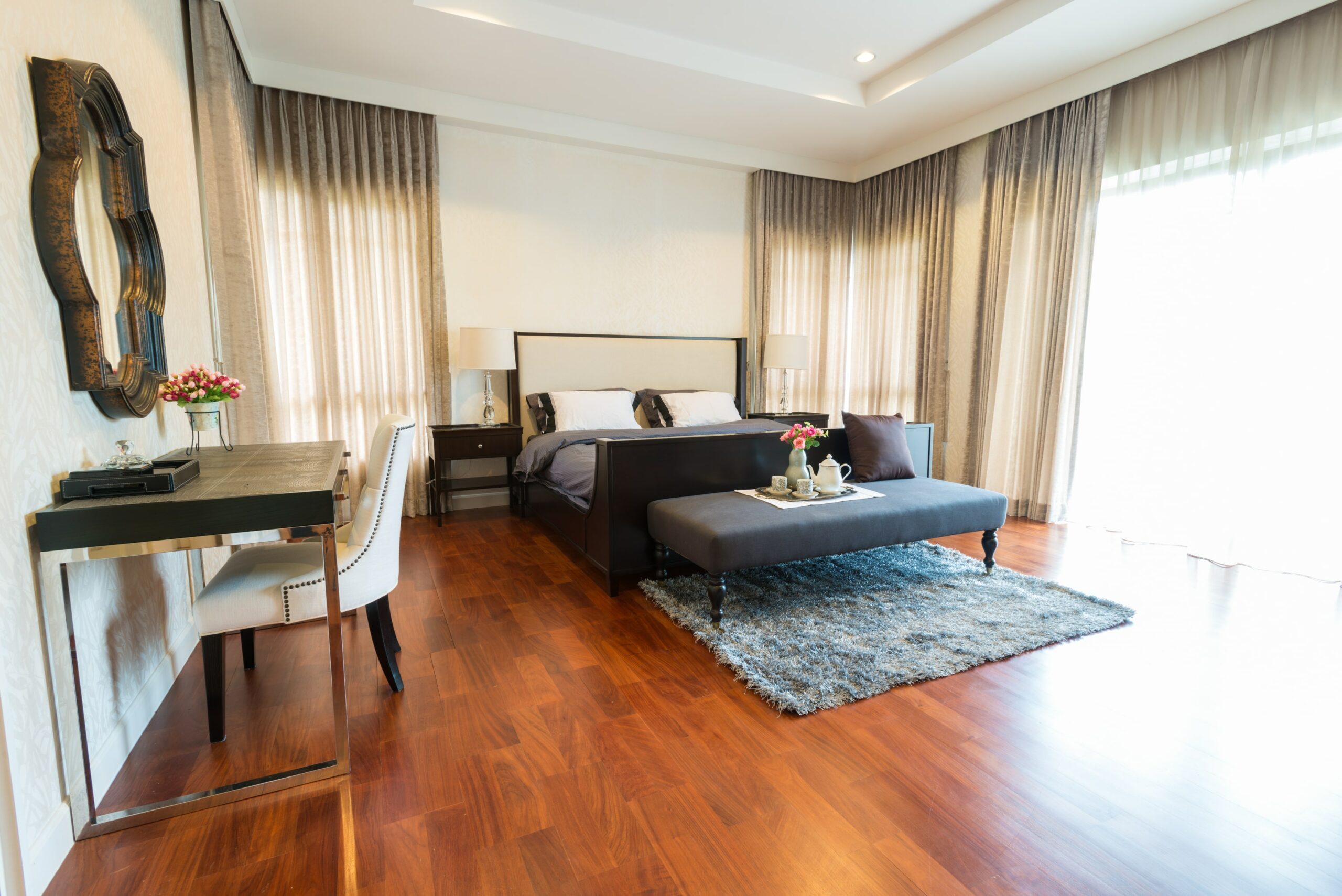 How Difficult Is Hardwood Flooring Installation?
If you plan to do the installation yourself, you might be looking at a much more challenging process, especially if you're new to DIY home improvement projects.
Many homeowners begin a flooring installation project only to find that the process is more complicated than expected. For example, you may not anticipate that you need to prepare your subfloor. Or you might find that you need to purchase specialized equipment to get the results you want.
Buying hardwood flooring is already a major investment. Save yourself additional money, energy and time by hiring an established flooring company to take care of the installation for you. When you work with experts, you can expect:
Longevity: Proper installation can dramatically extend your floor's life span — in some cases, hardwood floors can even last more than a century.
Cost savings: Your flooring service will already have all the equipment you need for installation, so you won't need to pay for anything other than the floor and their service. Look for a company offering financing options to ensure an affordable installation.
Peace of mind: When you let the experts handle your installation, you gain peace of mind with the knowledge that your home is in good hands.
Aesthetic appeal: Flooring experts know how to install hardwood to get the best-looking results. They can also advise you on proper maintenance to keep your new floor looking beautiful for years to come.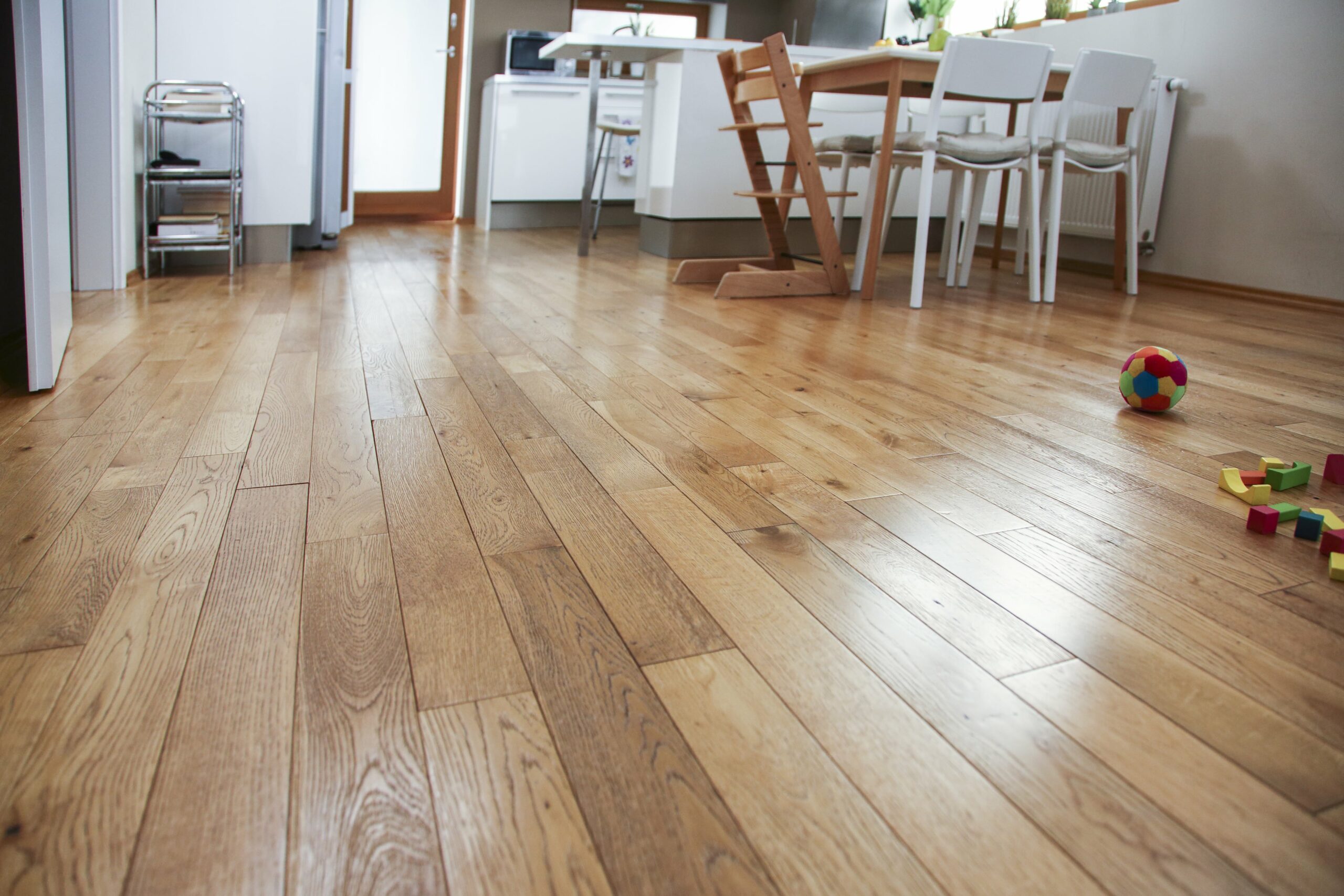 REVIEWS
Hear From Our HAPPY CUSTOMERS