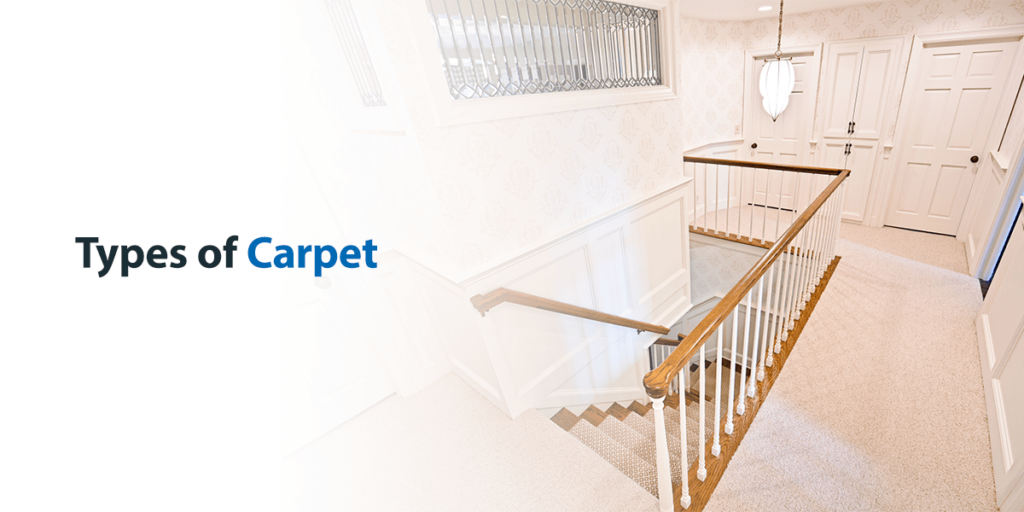 Carpet plays an essential role in your home, from making your space cozy and comfortable to providing effective insulation. The right carpet can also bring out your desired aesthetic, whether that's warm and homey or formal and elegant.
Choosing the right carpet requires careful thought and deliberation — that's why we've included all of the necessary factors to consider when choosing a carpet for your home. Here's your guide to the different types of carpet, including piles, fibers, styles and padding!

Types of Carpet Piles
Looking at the pile height is a good way to determine a carpet's durability. "Pile height" refers to the height of the carpet fibers. Most carpets are classified as low pile, medium pile or high pile.
1. Low Pile Carpet
Low pile carpet has short, flat and dense fibers. It catches little dirt and debris and can withstand significant foot traffic without losing its original appearance. If you need a durable, easy-to-clean option for high-traffic areas prone to dirt or pet hair, low pile carpet is an excellent choice.
2. Medium Pile Carpet
Medium pile carpet has slightly taller fibers than low pile carpet. It's soft to the touch but can still handle moderate dirt and foot traffic, making it an ideal choice for bedrooms and living rooms where you might want more underfoot comfort. Though it catches debris and pet hair more easily than low pile, medium pile is still easy to clean with a vacuum brush roller.
3. High Pile Carpet
High pile carpet has the longest fibers of the three types, providing a fluffy and plush look and feel. While it has optimal underfoot cushion, it also requires more maintenance, as it easily collects dust and debris. It can also hold impressions from foot traffic and furniture. High pile carpets are most suitable for rooms where you want to dampen noise or add a warm, luxurious touch.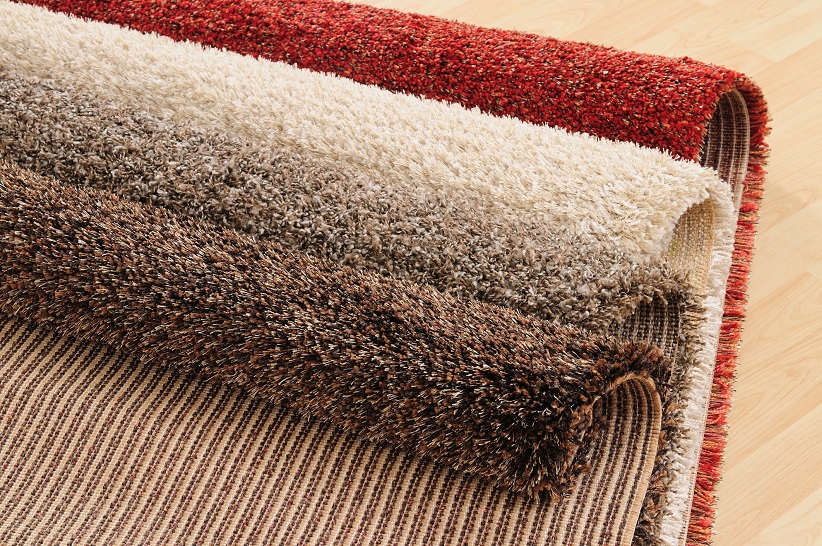 Types of Carpet Fibers
Next, let's explore some common types of carpet fibers:
Nylon: A highly popular carpet material, nylon is incredibly durable, soft and stain-resistant. It effectively holds its shape and color while combating wear, mildew, mold and rot. A nylon carpet can last 12 to 15 years when cared for well.
Olefin: Olefin can also withstand mildew, mold and moisture, but it's slightly tougher and less comfortable to walk on than nylon. However, it tends to be more affordable than most nylon carpets. Just be careful when placing an olefin carpet outdoors, as too much sun exposure could cause its appearance to fade.
Acrylic: Acrylic carpet is sometimes labeled as "synthetic wool," as it offers the look and feel of wool at a fraction of the cost. It can withstand moisture, mildew, staining and fading, but it doesn't always hold up well in high-traffic areas. Additionally, it can turn brown when stained with certain alkaline chemicals, like those found in cleaning products. Acrylic also isn't widely available.
Wool: Wool is an ultra-soft, luxurious, natural and long-lasting carpet fiber. High-grade wool is very expensive, but a wool blend can be a cost-cutting alternative. Pure wool uses no additives or chemicals, making it a great choice if you have allergies or chemical sensitivities. As a natural material, wool can be damaged easily by mildew and mold that feed on organic substances — try to keep it away from humid and high-moisture areas.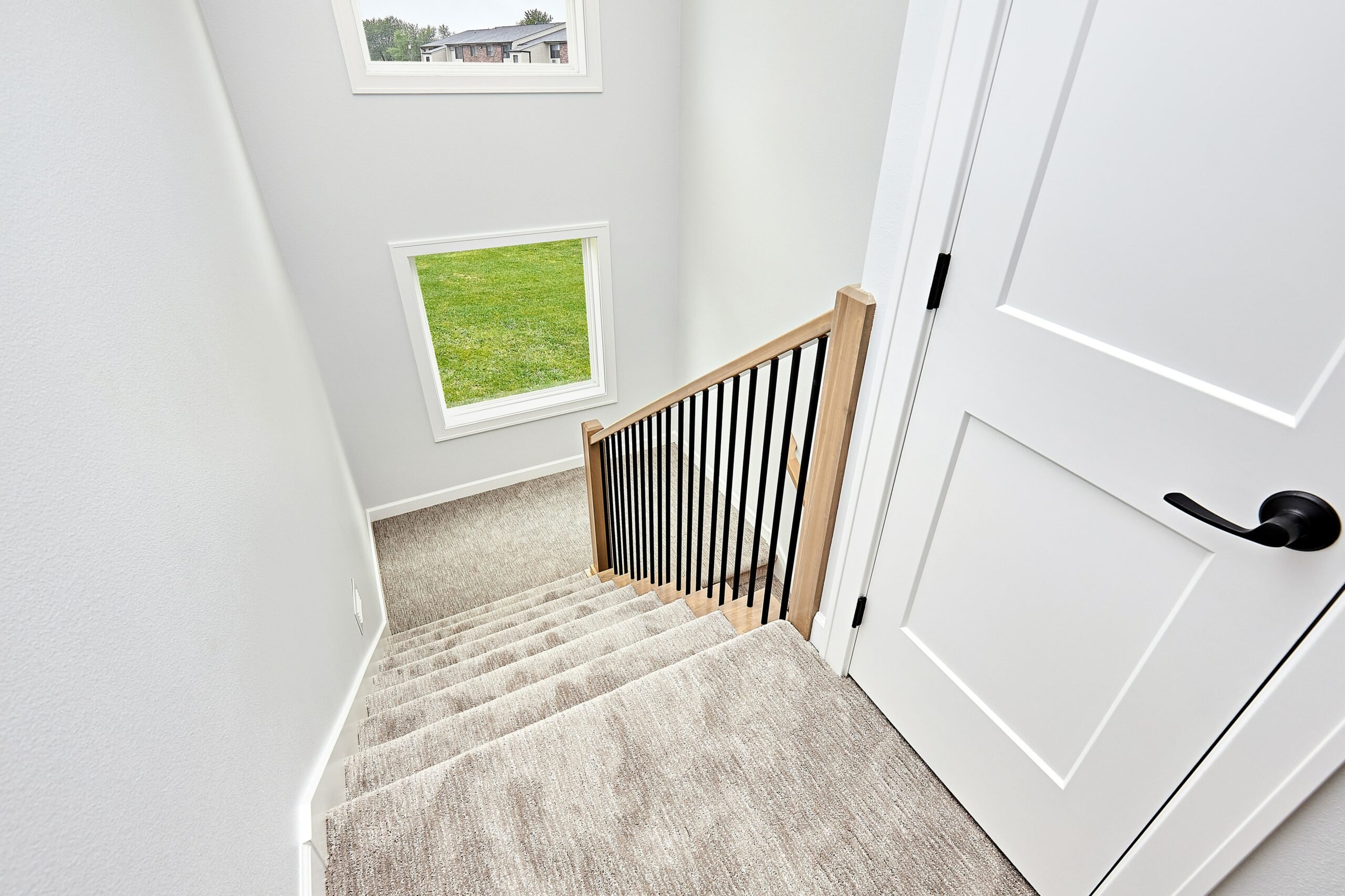 Types of Carpet Padding
Besides choosing the ideal carpet pile, material and style, it's also important to consider carpet padding. Carpet padding is a foam layer installed under the surface of the carpet. It's typically attached to the subfloor with glue or staples. Quality carpet padding is essential — it prolongs your floor's life span by supporting the carpet fibers, makes the carpet more comfortable to walk on and provides thermal and sound insulation, among other things.
Here are some common types of carpet padding:
Rubber: Rubber is one of the most durable padding materials, suitable for high-traffic areas. However, it comes with a high price tag.
Rebonded foam: Rebonded foam is the most common, eco-friendly and affordable padding choice. It's constructed from numerous parts of recycled foam, giving it a multicolored appearance. However, it's not the most durable option for high foot traffic.
Memory foam: Memory foam is incredibly comfortable and soft, but it may not be the best choice if you prioritize durability. Heavy foot traffic can cause it to squish down over time. Memory foam also tends to be more expensive than recycled pads.
Fibers: Fiber carpet padding is a combination of different types of fiber like nylon, polyester and felt. Fiber is great for all levels of foot traffic but isn't as soft and comfortable as foam.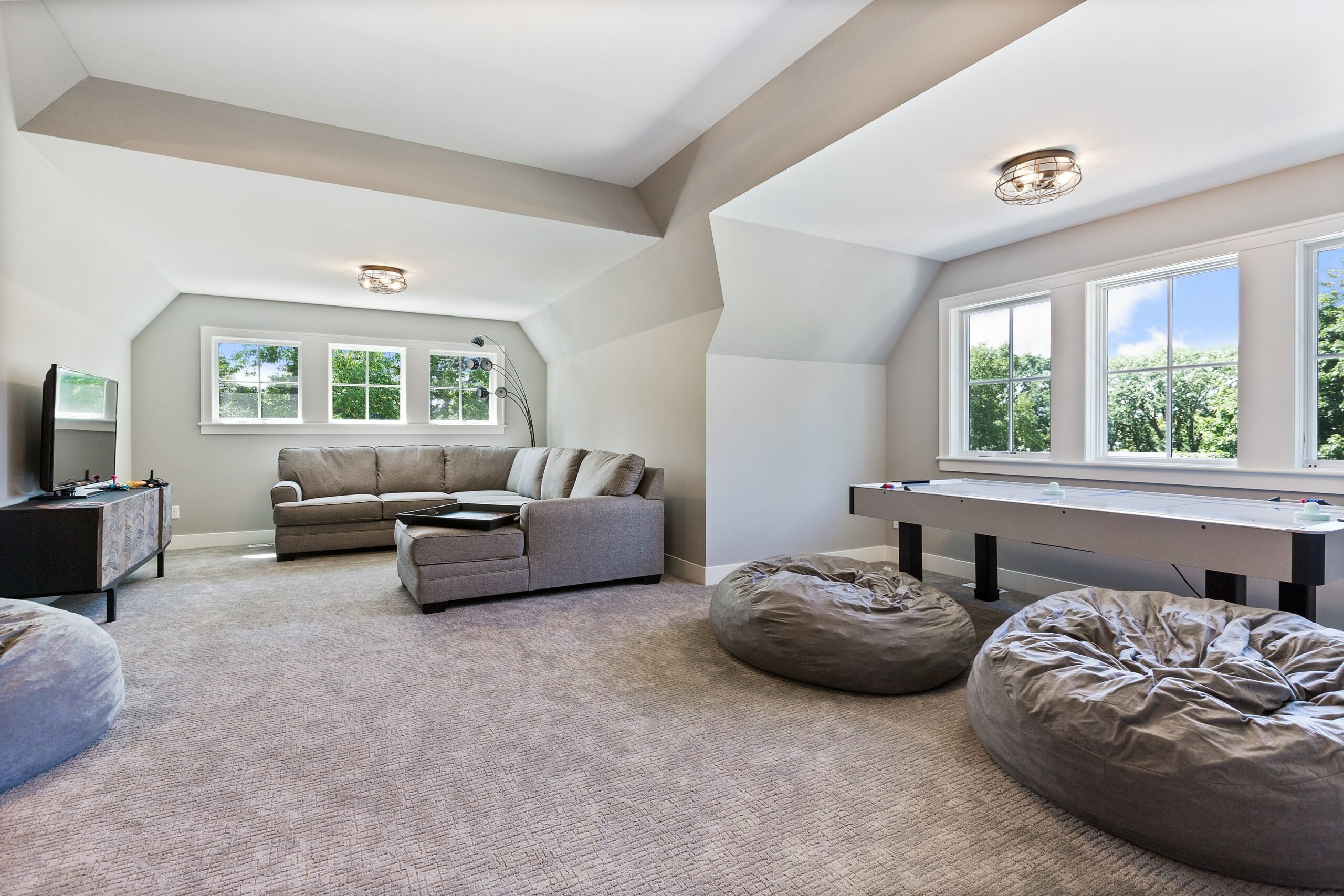 REVIEWS
Hear From Our HAPPY CUSTOMERS