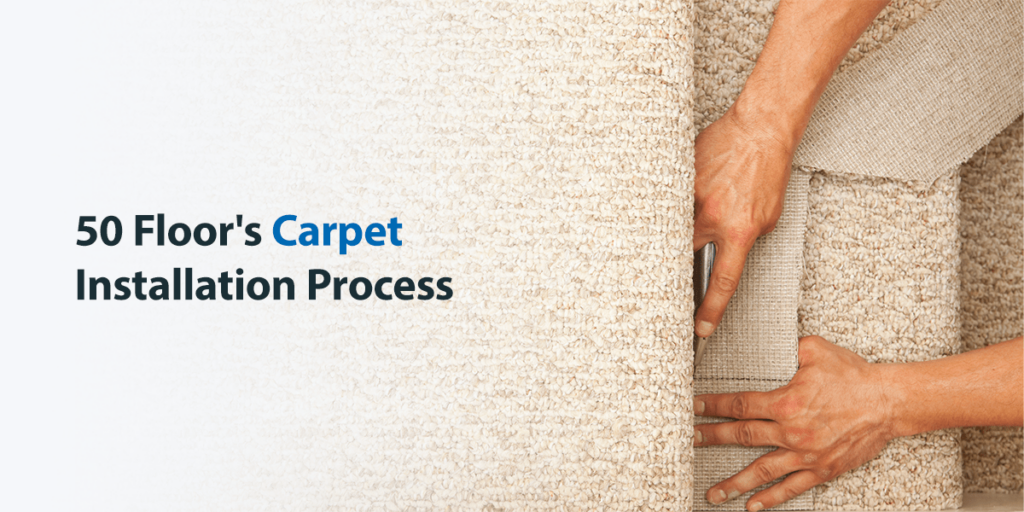 If you're looking for an easy, cost-effective way to make a space cozier, adding carpet is your best option. Carpet adds warmth to a room and absorbs sound, providing a quiet, comfortable space for peak relaxation. As a bonus, carpet can work in almost any room of your house.
With so many textures and colors to choose from, it's easy to get caught up in shopping and forget about the next steps. Proper installation is essential for an attractive, long-lasting carpet. Read on to learn how to prepare for a smooth carpet installation and reduce unexpected costs.
How Should You Prepare for Carpet Installation?
Taking the time to prepare your space for a carpet installation ensures a smooth process. Here are some key steps you need to take before the installers arrive:
Communicate with the installers: Coordinate with the flooring company early on to set a timeline and install date. Before your installers arrive, ask whether someone needs to be home during the installation process so you can plan accordingly. This is also a great time to ask any questions you may have about the process.
Clear the space: Remove any breakable or valuable items, such as lamps, TVs, paintings and knickknacks. Your installer may move large furniture as part of the installation, which can save you time and energy. It's also important to ensure all work areas are enclosed to prevent dust from damaging your belongings.
Provide a separate work area: You'll want to set aside a designated work area for the crew, such as an empty garage. This space allows the project to continue even in inclement weather.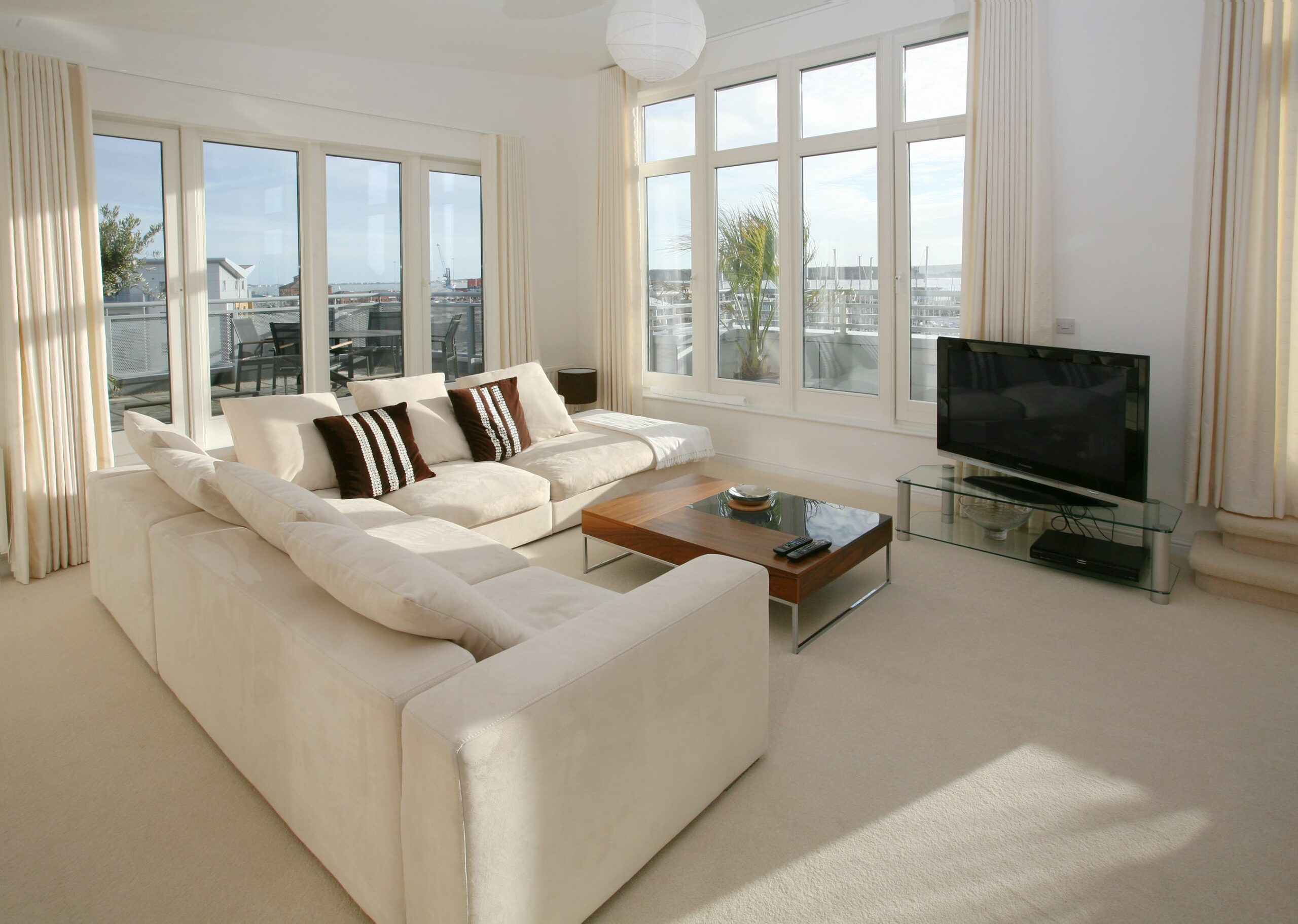 What Factors Affect Carpet Installation?
Several factors play into the costs and time involved with carpet installation. It's essential to consider these factors before purchasing your carpet to ensure a smooth project.
Subfloor Preparation
Common subfloor types include concrete, plywood and oriented strand board (OSB). The type of subfloor you have will directly impact the carpet installation method and tools the installers need to use. For example, they can use nails on a wooden subfloor, but they'll need other tools for a concrete subfloor.
The condition of your subfloor is another important consideration. Your subfloor supports everything in your home, so it should be structurally sound. Preparing your subfloor includes these steps:
Cleaning away dirt and debris
Ensuring your subfloor is level
Checking for damage, such as creaking or shifting underfoot
If your subfloor is in poor condition, you may run into installation delays. Some installers will take care of subfloor preparation for you. However, you may need to hire a carpenter to repair severe damage.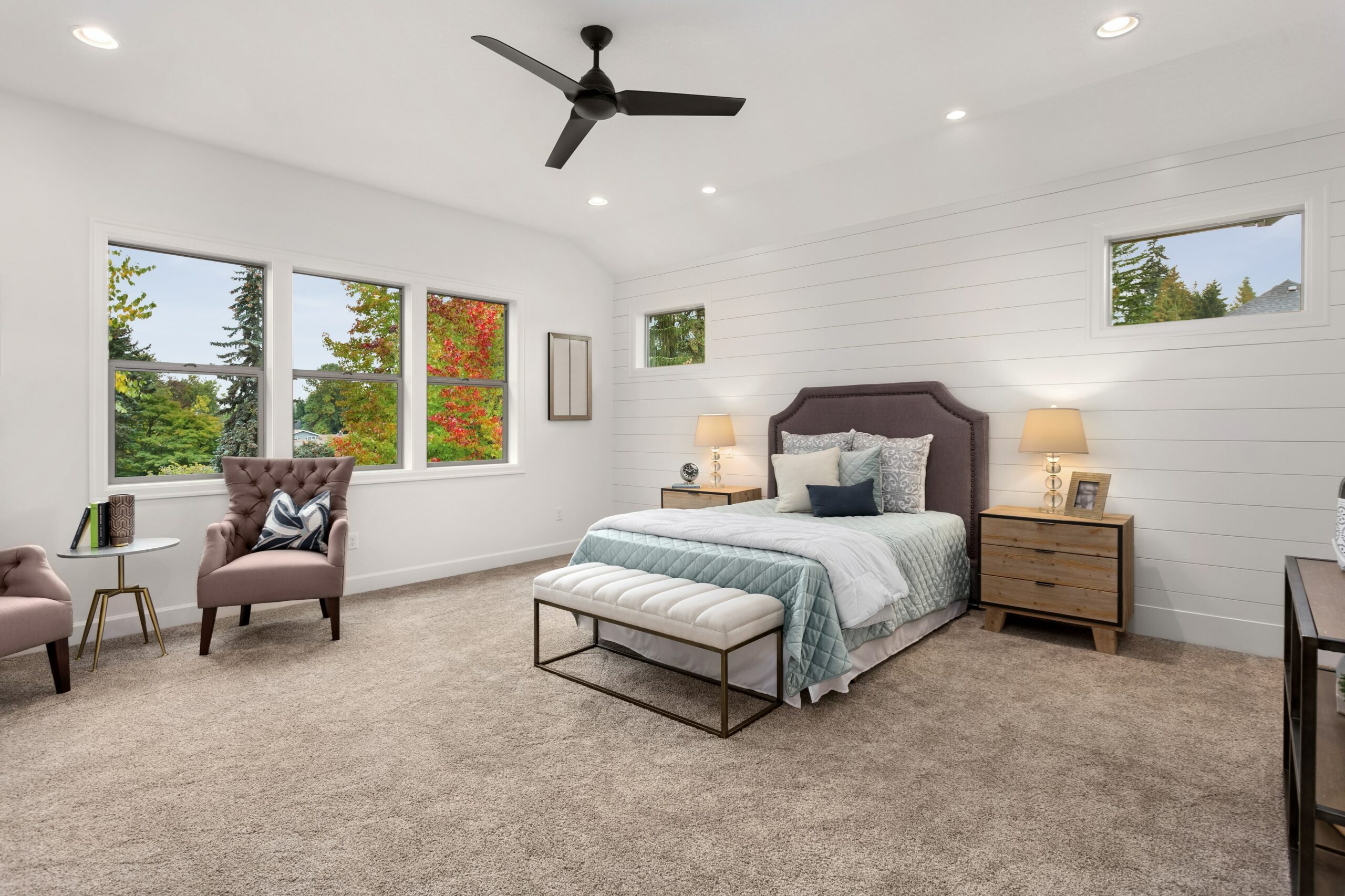 Flooring Area
The amount of space you want to cover directly affects your project's cost and installation timeline. As you may expect, it'll take longer to install carpet in larger rooms than in smaller rooms. Keep in mind that if you're carpeting an especially large room, there will be a visible seam. Flooring experts have the skillset and knowledge to make seams almost invisible, so it's best to rely on a professional when installing carpet in large spaces.
The room's shape also affects installation. Rooms with rounded or irregular shapes are generally more challenging than rectangular spaces. Support beams and stairs can also provide obstacles to installation.
Your installers will take note of all of these factors to ensure the best installation process possible.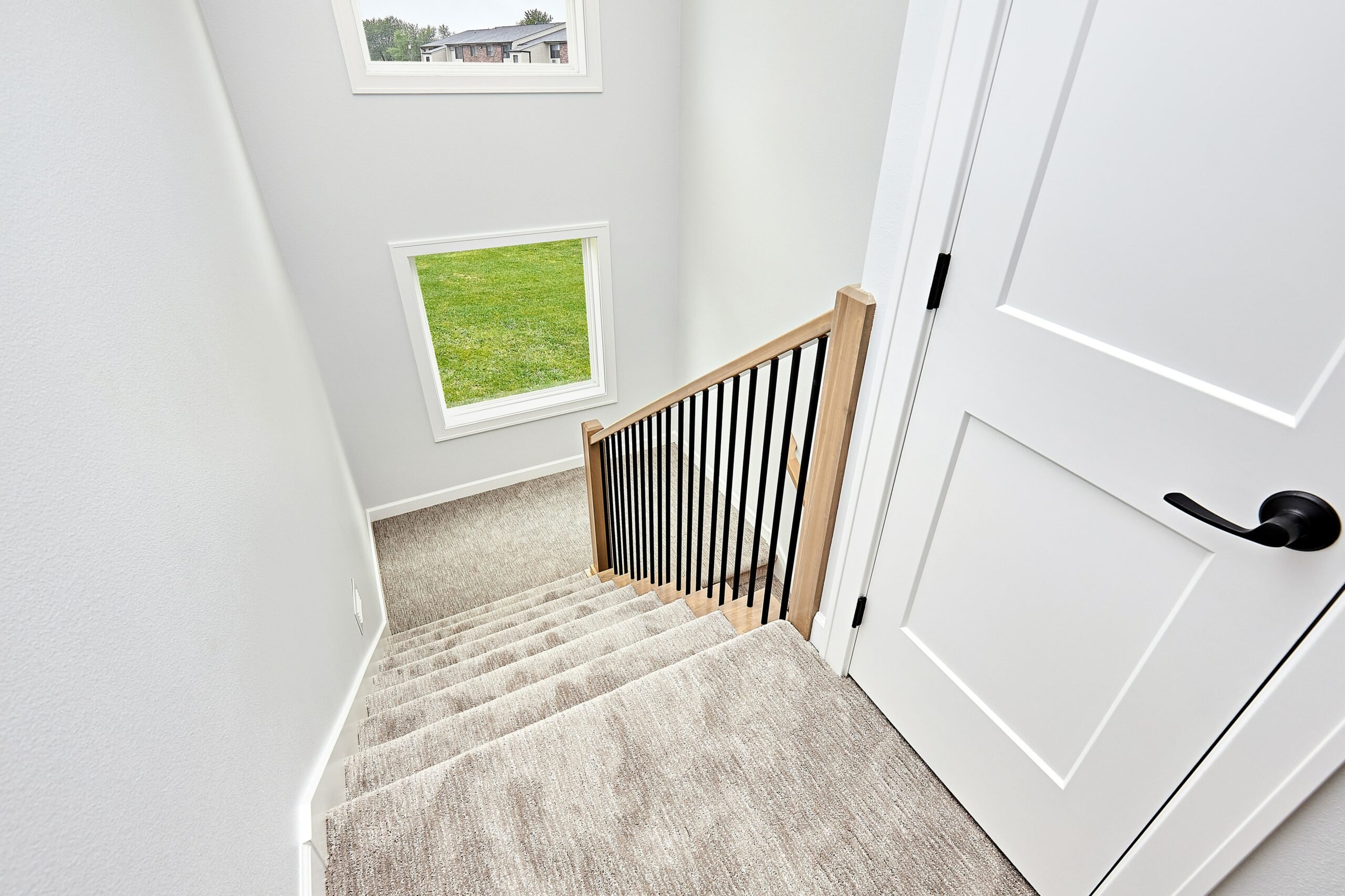 Tools and Materials
Carpet installation requires a long list of specialized equipment, including:
Knee-kicker: A knee-kicker is a double-ended tool that grips the carpet and sets it into the edges of the room.
Power stretcher: After setting the carpet with the knee-kicker, installers will stretch it out with a power stretcher. This step evens out any bulges or folds that may be present.
Seam roller: Using this tool, you press the carpet into the adhesive to ensure a strong bond.
Tack strips: Tack strips are thin wooden blocks inlaid with angled pins that hold the carpet in place.
Seaming iron: You use this tool to melt adhesive and bind seams together.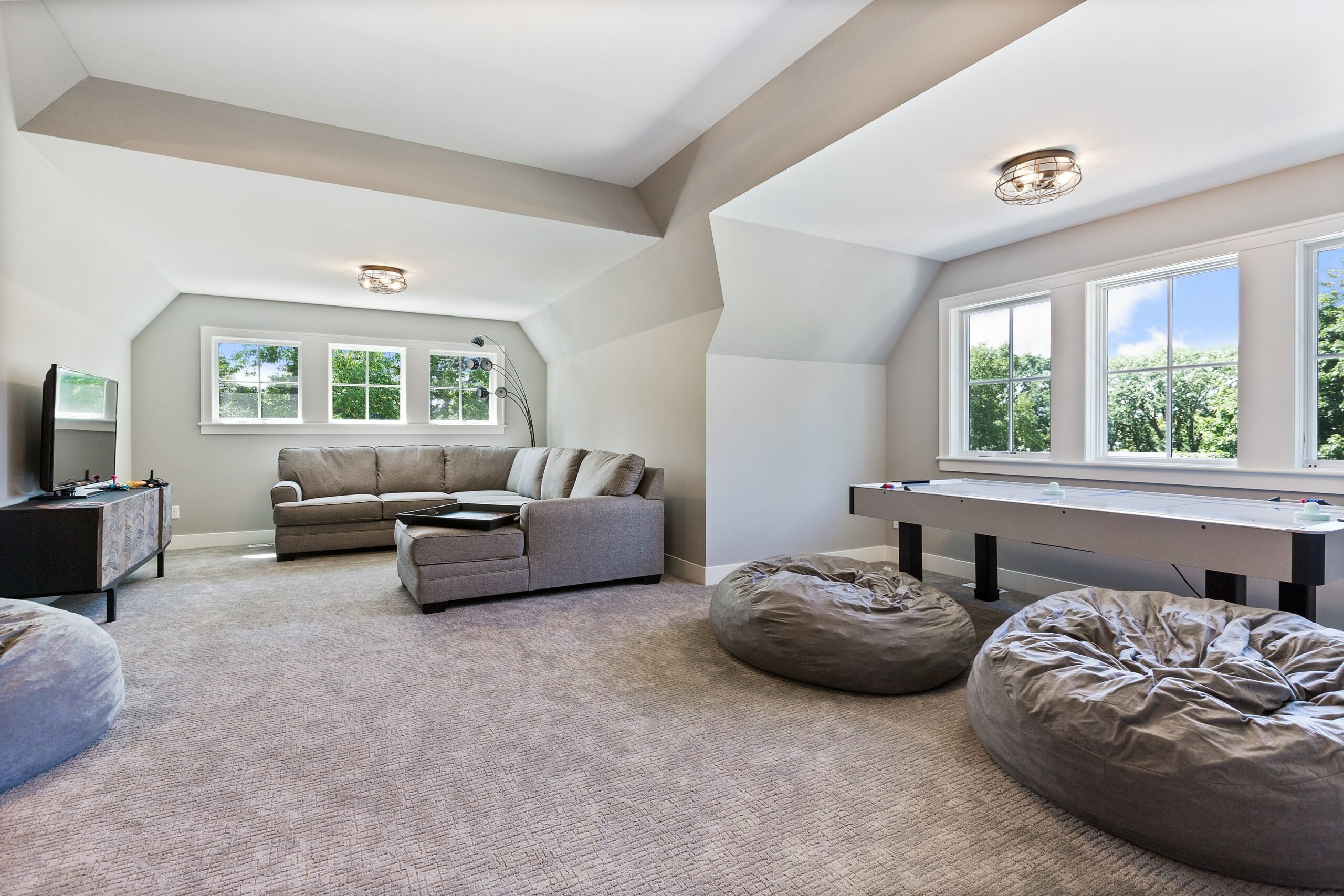 How Difficult Is Carpet Installation?
Although carpet installation is a straightforward process, it can be challenging for first-timers. If you've never done a carpet installation before, you might run into issues you can't solve on your own. Working with a flooring expert ensures a job well done.
Should You Hire a Professional for Your Carpet Installation?
While it may sound counter-intuitive, you're more likely to save money working with a professional flooring service than you would trying to install your new carpet yourself. As you consider expert installation companies, make sure you find one that meets your expectations and provides the services you need.
Some key considerations for selecting a flooring company include:
Reputation: Choose a well-established company that has good reviews. Read through testimonials on their website, check review boards and browse social media to find a company that meets your needs.
Pricing: Find out exactly what's included in the installation cost. Does the company provide in-home consultations? Will they move your furniture for you?
Convenience: Your installer should fit your busy schedule, not the other way around. Make sure you know if you have to be home for the whole installation process, or if you can leave the house while the crew is at work. Additionally, find out if you have to travel to their headquarters for a consultation appointment or if they'll come to you.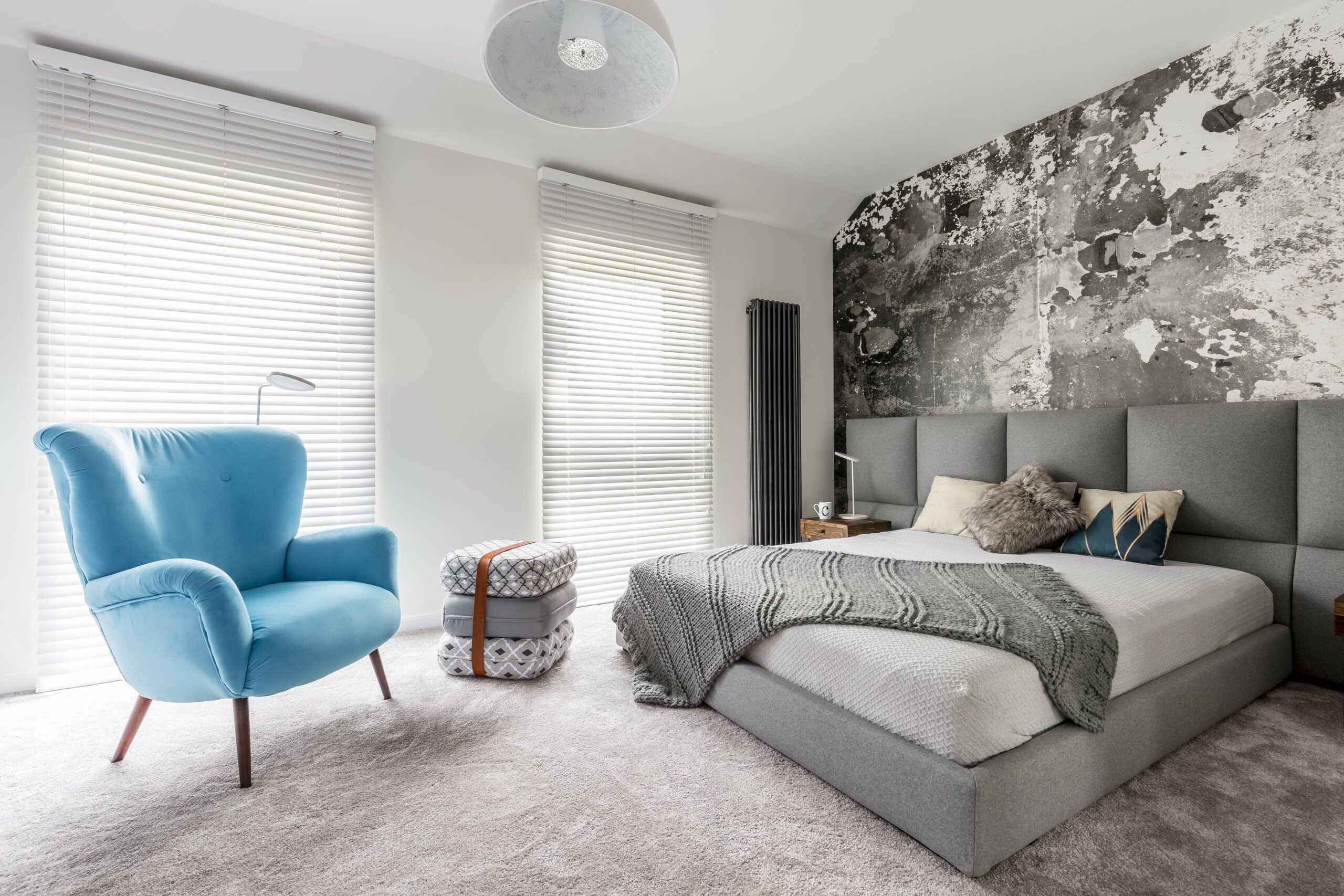 REVIEWS
Hear From Our HAPPY CUSTOMERS