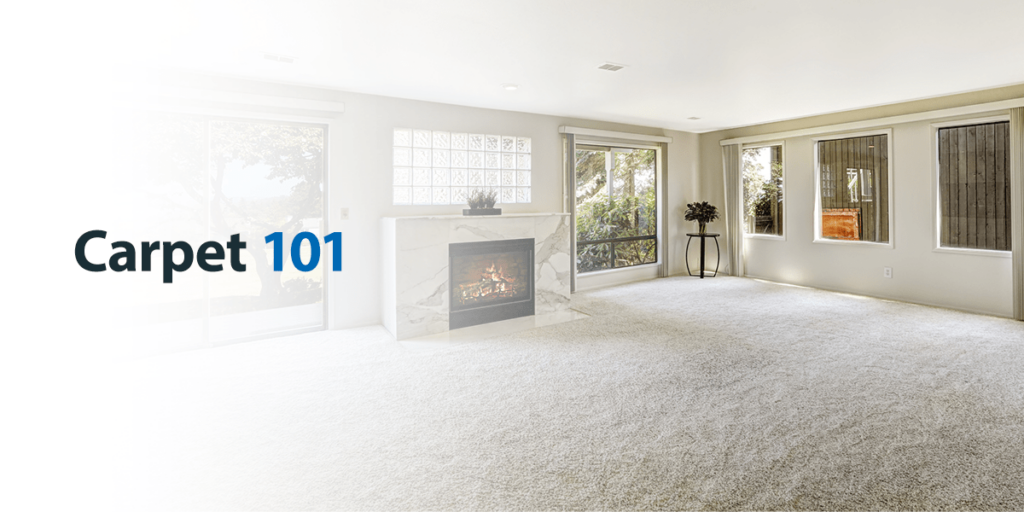 Whether you're ready to install new flooring or just looking for carpet help, our carpet 101 guide has all the information you need to start your re-flooring process. Carpet is the perfect flooring for bedrooms, living rooms, hallways and more. With its soft fibers and wide range of colors and patterns, it's easy to find a carpet that complements your home without blowing your budget.
Learn more about carpet care, styles and installation with our article below.
Carpet is a soft flooring material famous for its soothing and comfortable feel. Carpets are made of woven fibers, which can be incorporated into a virtually unlimited variety of patterns, colors and styles.
The plush fibers of carpet allow it to absorb sound, provide warmth, cushion feet and help you grip when walking. Its comfortable feel and wide range of options make it ideal for gathering spaces, bedrooms and lounge areas.
If you want comfortable, affordable flooring, carpet can be a great addition to any room.
What Are Carpets Made of?
Carpet is made of wool, polyester, nylon or olefin fibers, woven together to create a soft floor. Different fiber cuts affect the look, durability and texture of your carpet. Some styles, like cut and loop, allow your carpet to feature geometric patterns for added visual interest. Ultimately, the fiber and density of the threads you choose will depend on your budget, needs and desired look.
Pros and Cons of Carpeting
Before getting new flooring, you should consider all of your options carefully. You want to ensure your new flooring works well in your home and easily stands up to regular wear. To help you decide if it's right for you, let's look at some carpet pros and cons.