Don't wait!
Finish filling out the free in-home estimate form today to get started!
Schedule Now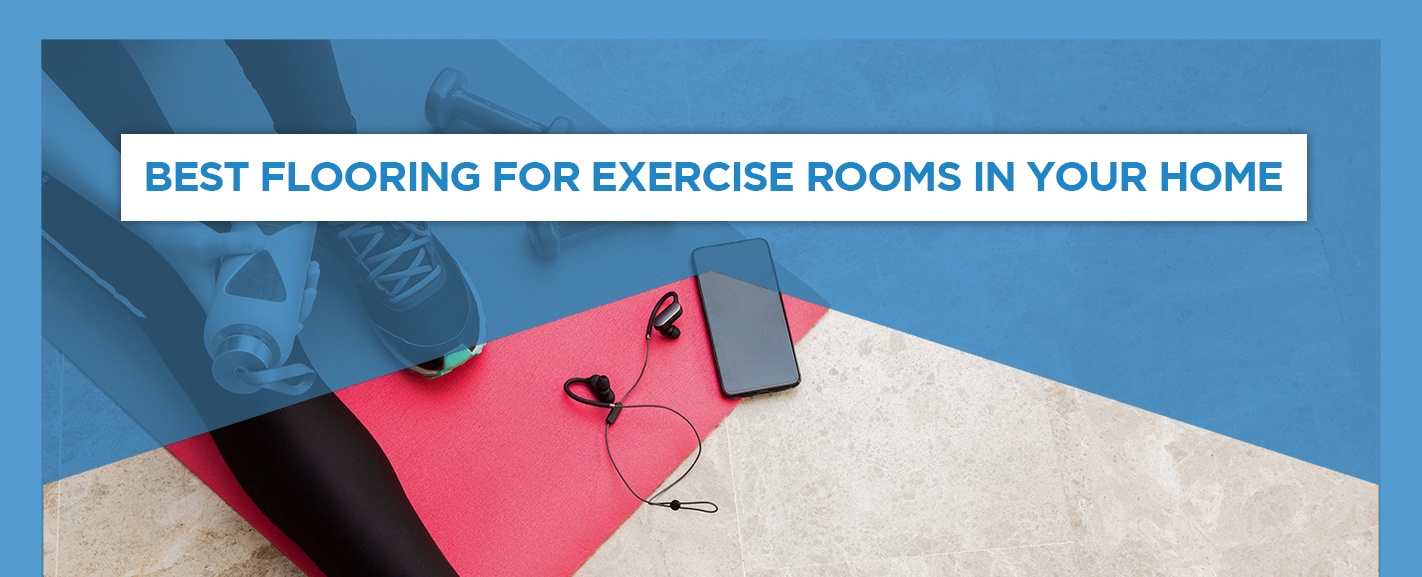 Planning out an exercise room can be a lot of fun. You can choose new equipment, weights, decor and more. One of the most important aspects of designing a home gym is the flooring. You want to choose home exercise room flooring that is beautiful and fits in with your overall gym design but is also durable and will stand up to the rigors of regular workouts. Thankfully, many different types of flooring are great for home exercise rooms. This guide will help you choose the right flooring for your home gym.
Things to Consider When Choosing Flooring for Your Home Gym
Before you select the flooring for your exercise room, you need to consider some important aspects. The right home gym flooring for you depends on the types of workouts you typically do and how you will use the space. However, some common characteristics to look for in quality home gym flooring options include:
Durability: One of the most important factors to think about when choosing gym flooring is its durability. After all, home gyms should be designed for heavy use and stand up to the heavier traffic that a workout room sees compared to other rooms of the house. Dropped weights, heavier foot traffic and dragging workout equipment across the floor can all take their toll on the flooring. Workouts can be tough on the floors of your home gym, so make sure you choose materials that will stand up to the rigors of exercising.
Shock absorption: Flooring options that provide better shock absorption are ideal for home gyms for a couple of reasons. First, if you drop a weight or something else heavy, the flooring should absorb the impact so the object won't come bouncing back up at you. Second, flooring with shock absorption qualities will better protect your joints during a workout. Protect your back, ankles, knees and more from unnecessary pain and injury with flooring that has a little give to it.
Cleaning: You want a home gym area to be easy to clean. Many types of exercise are done on the floor, and the floor should be clean for each workout. Additionally, with more foot traffic, workout equipment and sweating, a gym floor can get dirty more quickly than other areas of the home. Make sure you can clean up quickly between each workout session with easy-to-clean flooring options.
Cost: Different flooring options will come with different costs, so you'll want to make sure that your top flooring choices fit in within your budget.
Beyond the individual characteristics of the flooring options, you'll also want to consider just how your family will use the room. For heavy workouts with weightlifting or large equipment, you'll want extra protection for your flooring, but for lighter workouts, you can use more aesthetically pleasing options that make your home gym look like a studio. Consider whether heavy sweating will be a concern in your home gym and if you need extra shock absorption for joint protection.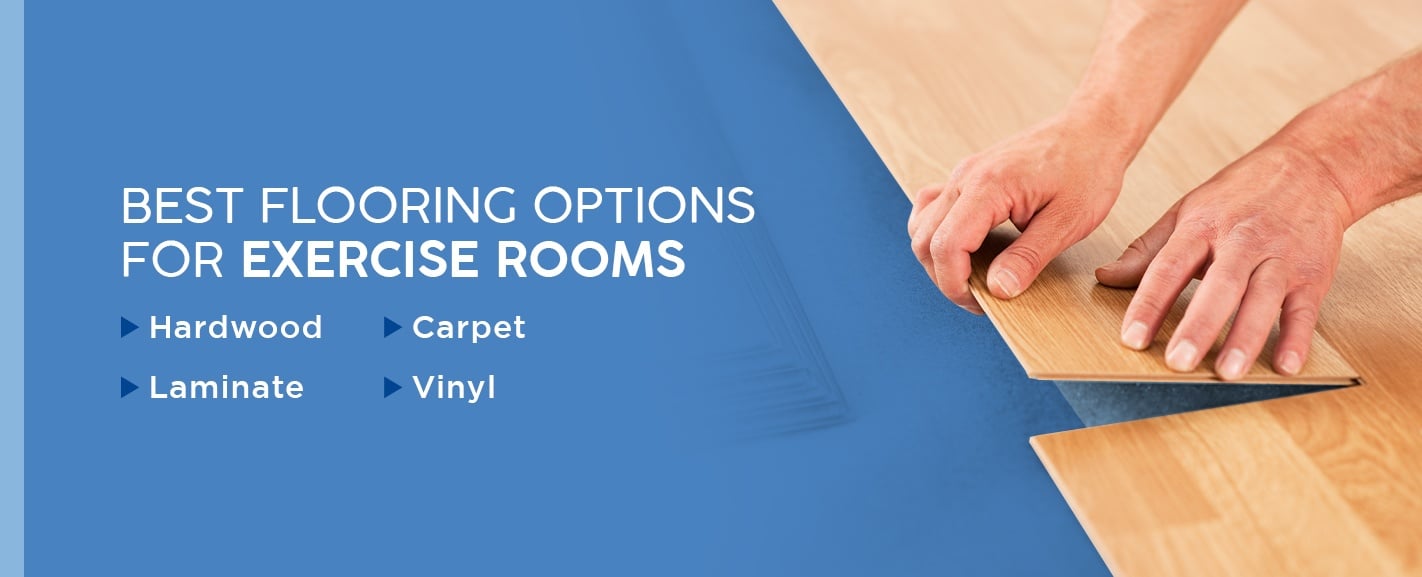 Best Flooring Options for Exercise Rooms
While you can do a workout in just about any room of the house, if you exercise regularly, you might want to have a dedicated space for these activities and design a room for this use. Choosing the right type of flooring will better protect your subfloors, your equipment and your own health. For any home gym or workout room, consider these top flooring options:
No matter what style of flooring you choose for your home gym, you may also want to consider extra protection — for your flooring, your equipment and yourself. Add some quality rugs or rubber mats, depending on your style and type of exercise, to use during your workouts, and your flooring will last even longer.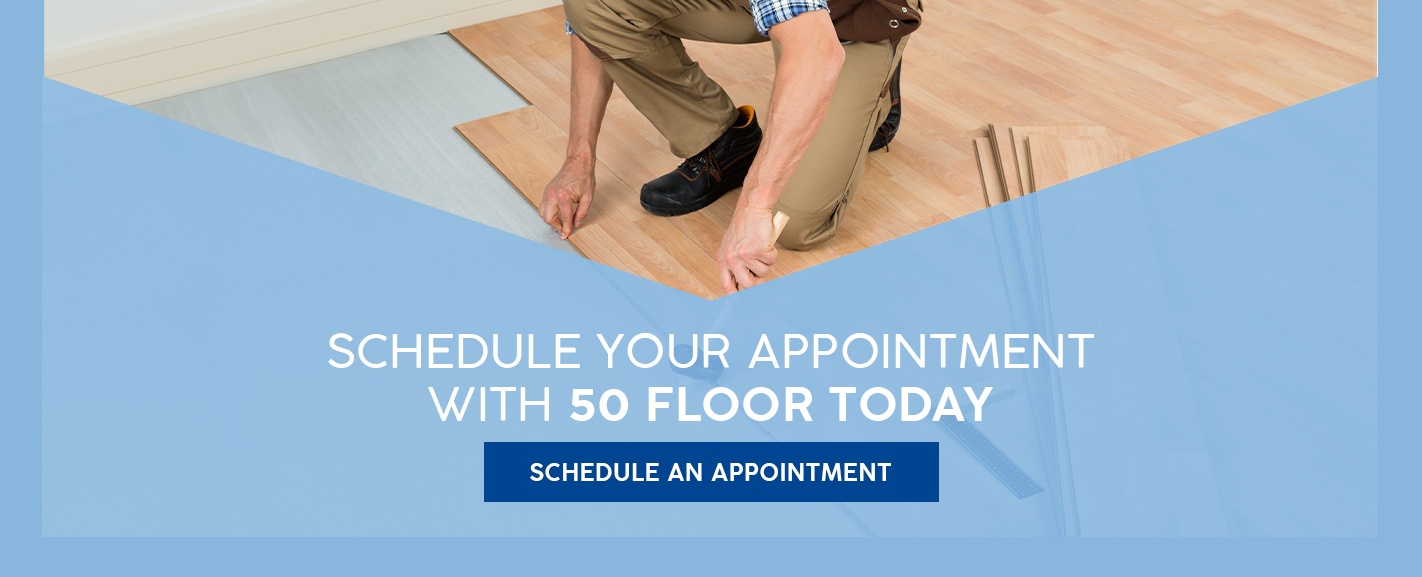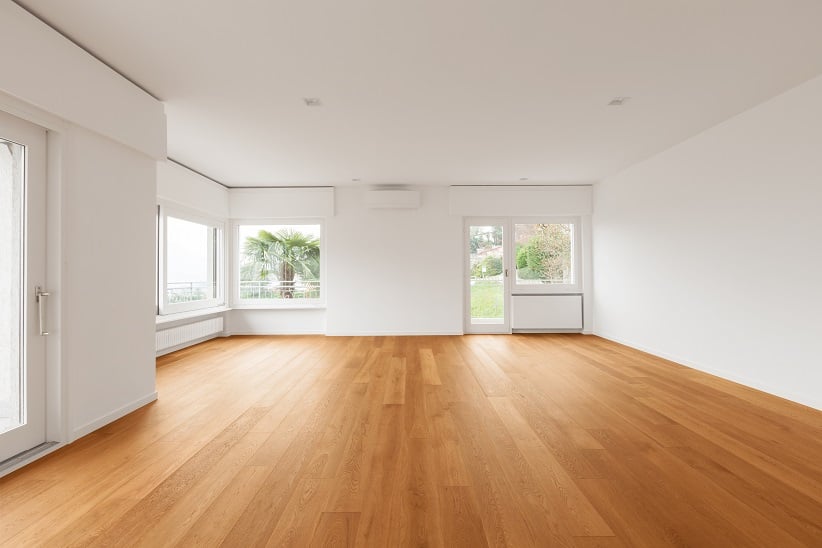 Schedule Your Appointment With 50 Floor Today
Ready to see all of the amazing options for home gym flooring — right in your home? You can enjoy the convenience of shopping from home with the experts from 50 Floor. We bring the best flooring for home exercise rooms to you, so you can see your options with the exact lighting and other decor elements in your own home. Set up your free in-home consultation today, and our knowledgeable staff will come to your home and provide valuable expert advice to help you choose the right flooring for your home.