Don't wait!
Finish filling out the free home estimate form today to get started!
Schedule Now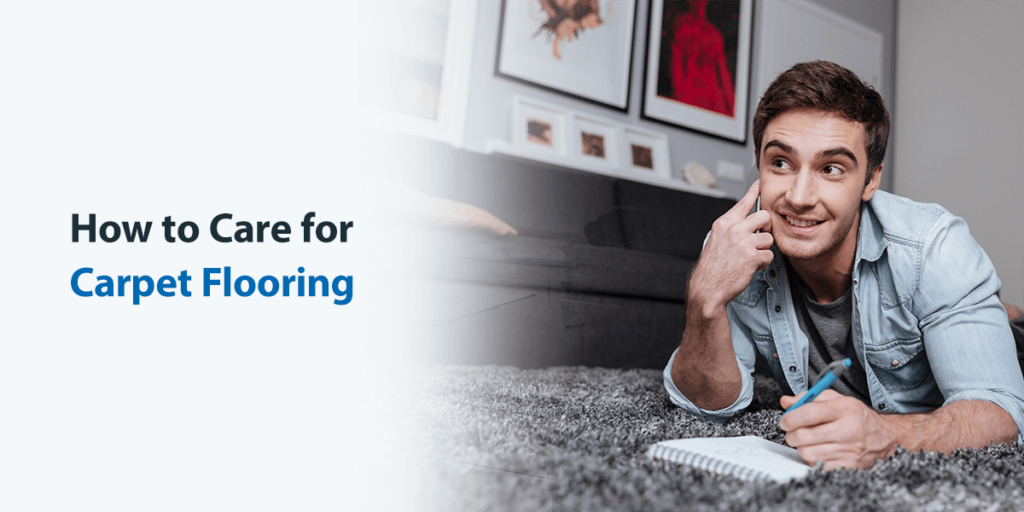 Carpet is a versatile and cozy flooring option for homes. The soft fabric creates a comfortable environment in any room, absorbing sound and cushioning your steps. With so many colors and styles available, you're sure to find a carpet that matches the rest of your home decoration.
It's crucial to follow proper care methods for your carpet floor. With the right maintenance, you can keep your carpet in its best condition. Read on to learn more about how to care for carpet floors.
Best Practices for Carpet Maintenance
The best way to approach your carpet maintenance is by consulting your manufacturer's warranty. Every floor type varies in maintenance needs. For instance, one cleaning solution can suit one type of floor but damage another. This document outlines the proper cleaning methods, products and time frames for your particular carpet, so you can take care of it the right way.
These are some general best practices for carpet floors:
Vacuum often: Your carpet can trap dirt, debris and other particles in its fibers. To prevent excessive buildup, you should vacuum weekly. You might also want to vacuum high-traffic areas more often. These tools can sweep up debris easily and thoroughly, keeping your carpet clean.
Clean spills quickly: The longer a stain rests on the carpet, the harder it will be to remove. Try to blot out as much of the stain as possible, then repeat with water. Don't scrub stains. If necessary, use a manufacturer-approved stain remover. Refer to your warranty for specific guidance on cleaning stains.
Invest in professional cleaning: Professional carpet cleaners can deep clean your carpet. Their techniques can remove stains, debris and allergens. Some warranties request that you get your carpet professionally cleaned once or twice a year. You can refer to your warranty or ask your vendor for more information about how often you should get professional cleanings.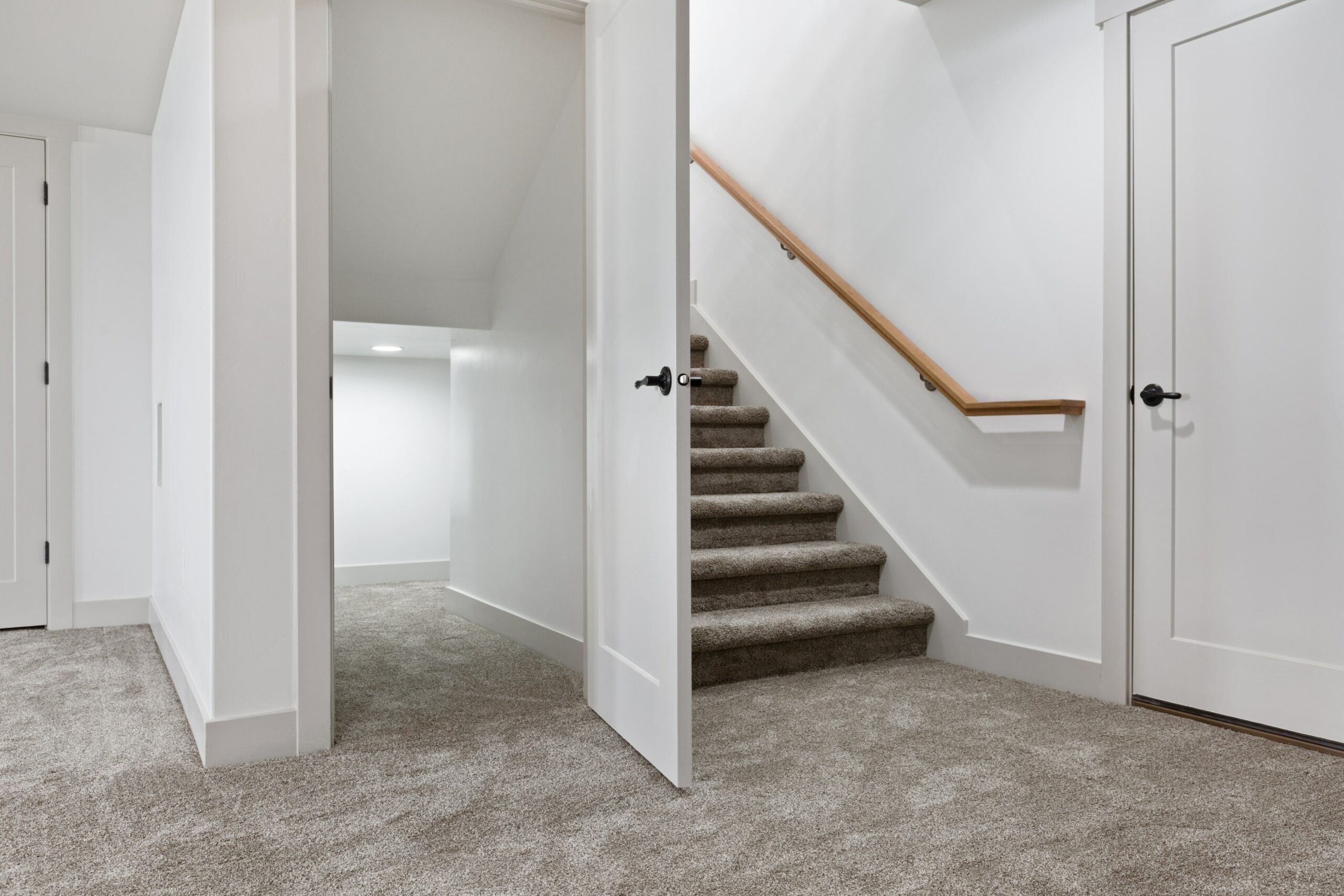 How to Care for Wool Carpet
Wool carpets are durable options for your home. They resist stains and can retain their shape after excess use. When navigating wool carpet cleaning, refer to your manufacturer's warranty. You can damage wool materials by using incorrect cleaning methods and exposing them to excess ultraviolet (UV) rays. Your warranty describes what cleaning products you should use and how you can protect the wool from sun exposure.
In addition to the rules in your warranty, you should follow general carpet cleaning guidelines. For instance, vacuum your wool carpet weekly and clean spills immediately. Remember to blot stains instead of scrubbing, then use a manufacturer-approved cleaner.
How to Care for Berber Carpet
Berber carpet is woven with a distinctive looped pattern. It attaches to the backing and remains uncut, creating a tightly woven design that creates a highly durable carpet. Berber carpet can withstand high traffic levels without lessening in condition. The looped pattern also prevents spills from quickly sinking into the carpet.
Specific care guidelines for your Berber carpet depend on its material type. For instance, these carpets could consist of:
Blends of different materials
As always, check your warranty before deciding on cleaning techniques. It can advise you on the best cleaning methods for your carpet's materials. Here are some specific tips for Berber carpet cleaning:
Vacuum consistently: Like other carpet types, vacuuming is essential for your Berber carpet's longevity. The loops in this carpet type are excellent at resisting dirt, but once it gets stuck, you should remove it quickly. You should vacuum weekly to keep your carpet in its best shape.

Clip snags: Your Berber carpet might be prone to snags, which are little threads that become disconnected from the carpet. You shouldn't pull on snags because that could create further damage. Instead, clip snags with a sharp pair of scissors when you notice them.
How to Care for Carpet Floors When You Have Pets
Like many homeowners, you might have pets in your home. These furry friends are cherished members of your family, but they can also complicate your cleaning approaches. Pets can bring in outside dirt and cause more stains on your carpet. Their nails might also pull snags in the material.
These are some tips for caring for carpets with pets:
Wipe their paws: When pets return home from outside, they can track mud or dirt onto the carpet. Try setting up a habit where you dry their paws before they can enter the house. Some pet owners use door mats to help catch debris on their pets' paws before they come back inside.
Trim their nails: It's also good practice to trim pets' nails often. You can prevent snags or other carpet damage by keeping their nails short.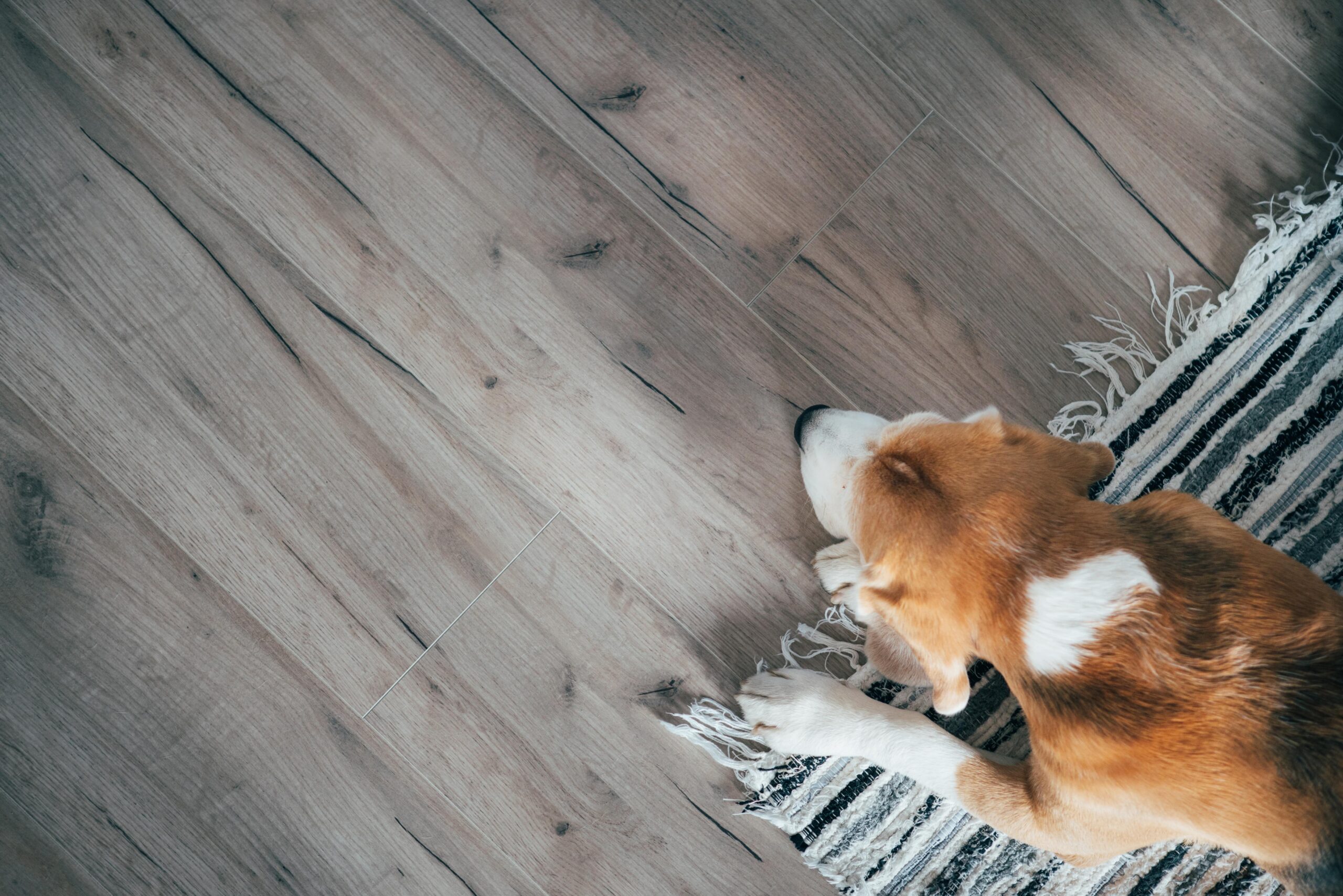 How to Care for Carpet Floors When You Have Children
Carpet is an excellent option for keeping kids comfortable during play. However, they might cause spills or stains on the carpet. In addition to regular vacuuming and quick stain removal, there are other ways to protect your carpet. Here are a few ways to care for your carpet with children in the house:
Leave shoes outside: By not allowing shoes in the house, you prevent outside dirt from reaching your carpet. Encourage your kids to wear socks indoors and leave their shoes at the door.
Use cups with lids: Try to use containers with lids. These tools can restrict liquid and food particles from hitting the floor.
Only allow eating in certain places: One of the best ways to protect your carpet from spills is by restricting eating to certain areas in the house. For instance, you might only allow eating in the kitchen or dining room, but not the living room with carpet. That way, you reduce the possibility of food stains on your carpet.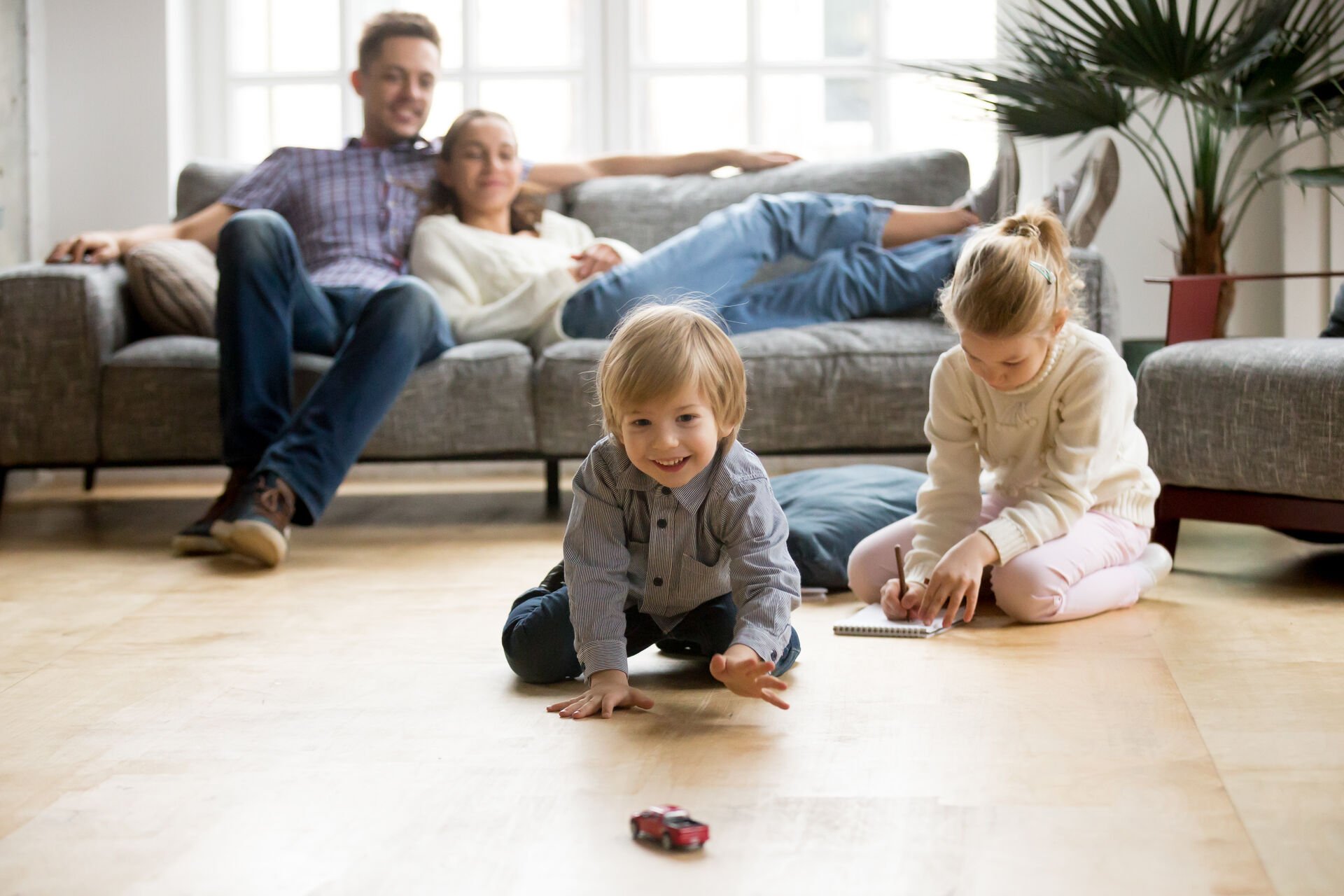 FAQs About How to Care for Carpet Flooring
While planning your carpet care techniques, you might run into a few questions, such as:
What's the most important task for maintaining a carpet?
Vacuuming is an essential task for carpet maintenance. You should vacuum weekly to clean up debris, dirt and other excess materials on your carpet. Consider investing in a high-powered vacuum for a more thorough clean.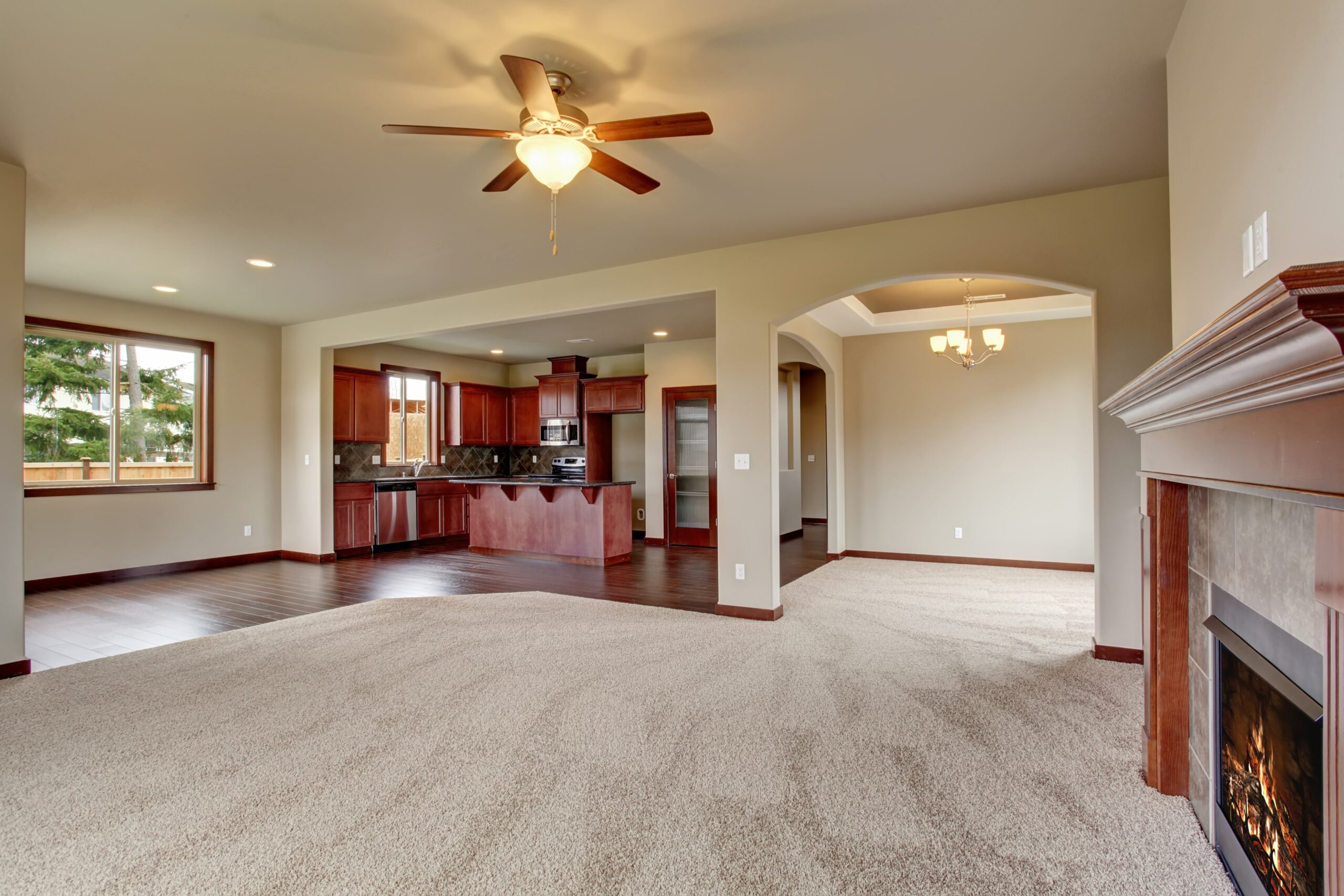 How often should you clean your carpet?
You should vacuum weekly or as often as necessary. Many warranties recommend you get a professional cleaning for your carpet once a year. Refer to your warranty for the best guidance.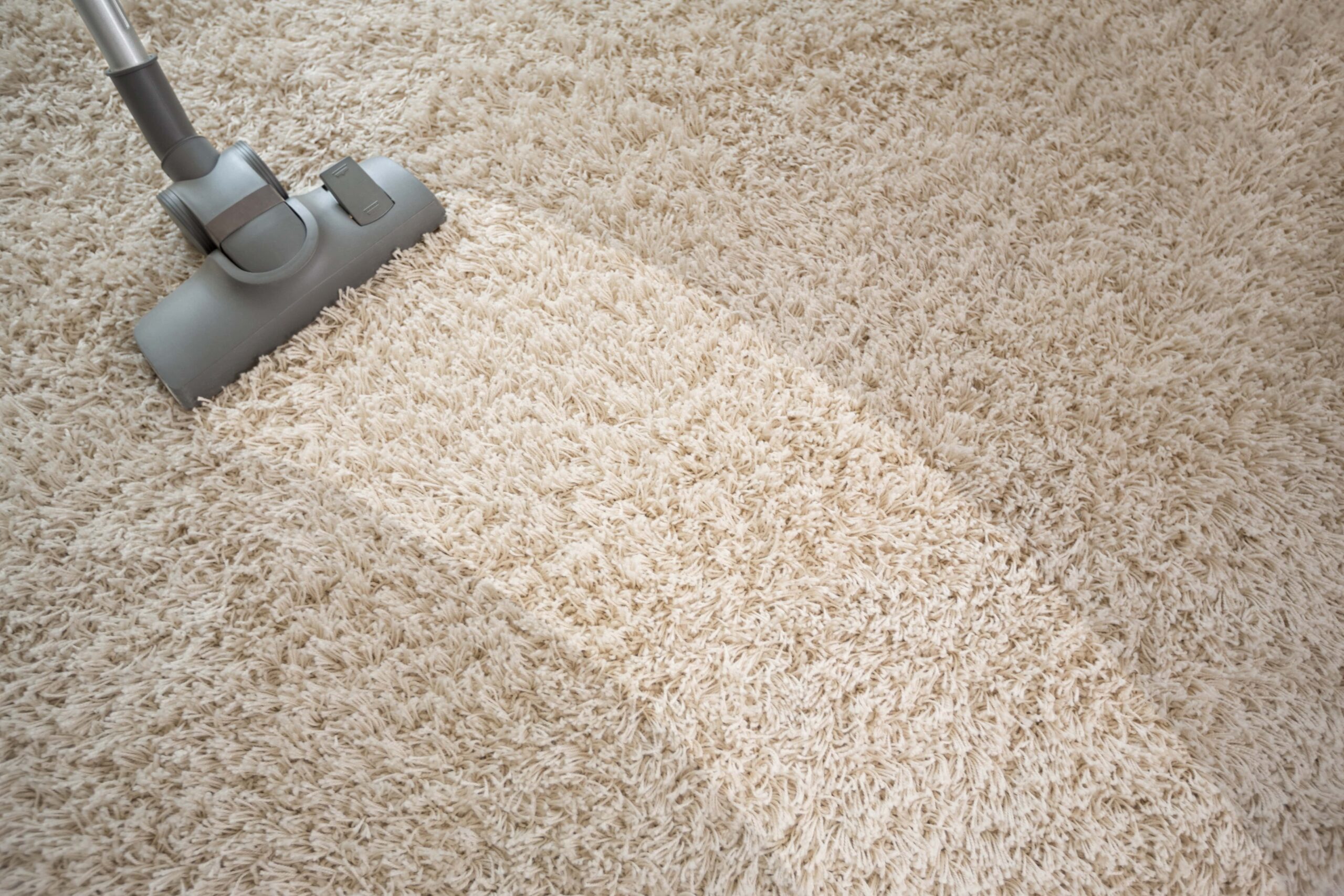 How do I deep clean my carpet?
For a deep clean, you can contact carpet cleaning professionals.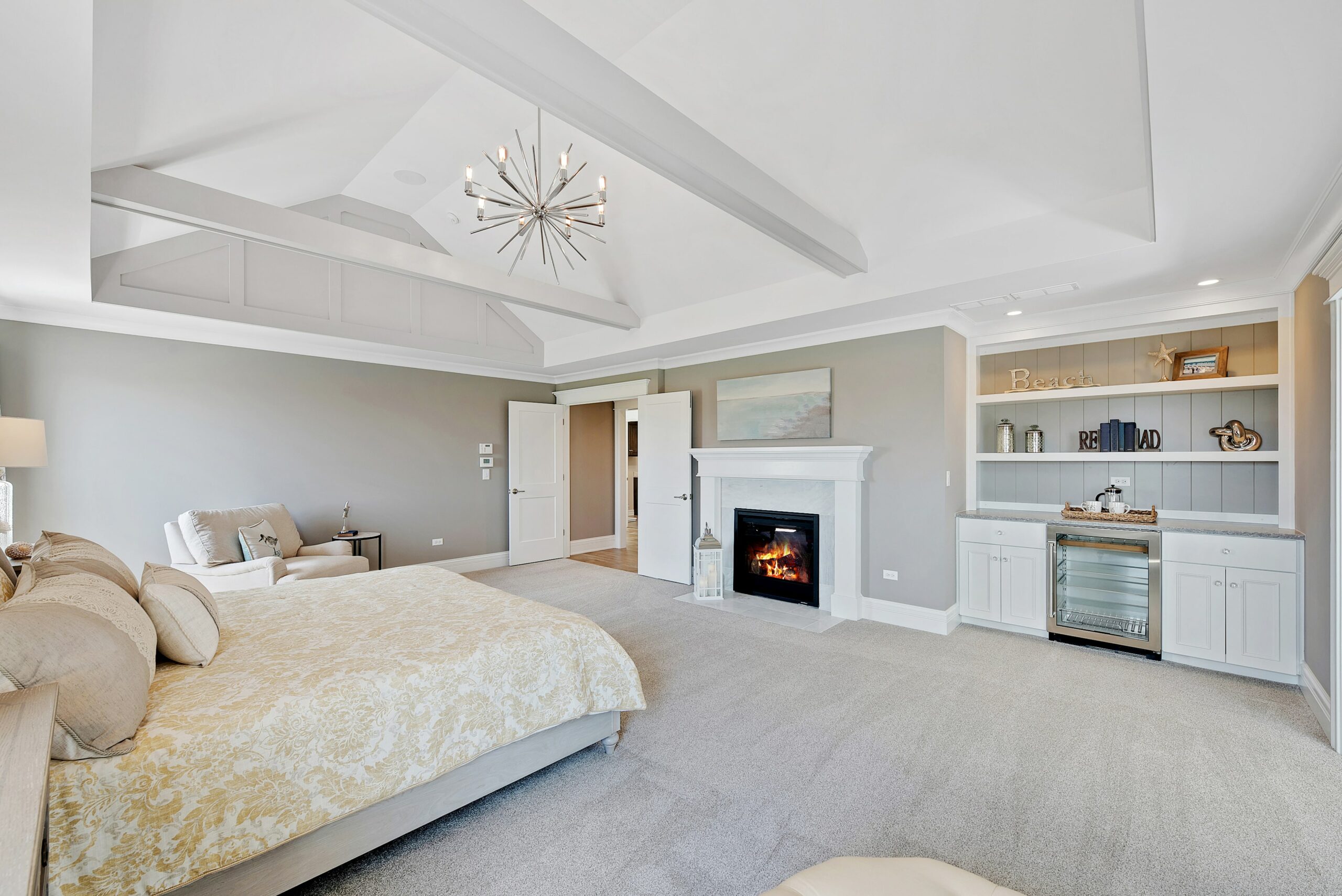 Looking to Replace Your Flooring? Contact 50 Floor Today
Carpet is a signature flooring type for many homes. Its soft nature and durability make it an excellent option for living rooms, bedrooms and more. With the right maintenance techniques, you can keep your carpet in its best shape.
At 50 Floor, we offer a wide variety of carpet types. Our expert team can replace your existing carpet or install a new one. Our installers can handle the entire process, from moving furniture and clearing the old carpet to laying the new one. With our free in-home consultation, you can view carpet samples to find the best fit for your home. We also measure your room for free to ensure we use the correct carpet dimensions.
To get started with 50 Floor, contact us today.

Reviews
Hear From Our Happy Customers
"Our representative Ron Armant was extremely professional, knowledgeable, and personable. He brought several samples for us to choose from, explained all aspects of the process with great detail, and he made sure we felt comfortable asking any and all questions we may have had. On the day of installation, Vito and his team were timely and did their jobs with precision. They came in, moved our furniture and appliances, installed our floors, cleaned up, and made sure everything was put back in its place. Our floors are gorgeous! We highly recommend 50 Floor!"
Read More
David & Robin Smith
"We got our tile-grout cleaned and it was very well done. Rich was knowledgeable and explained the cleaning options clearly. He was very professional and went the extra- mile to ensure good results. We appreciate his services and recommend him to anyone!!"
Read More
Reena
"Zack was amazing sales man and helped us out with it all! Great guy to work with!"
Kimberly Loftin