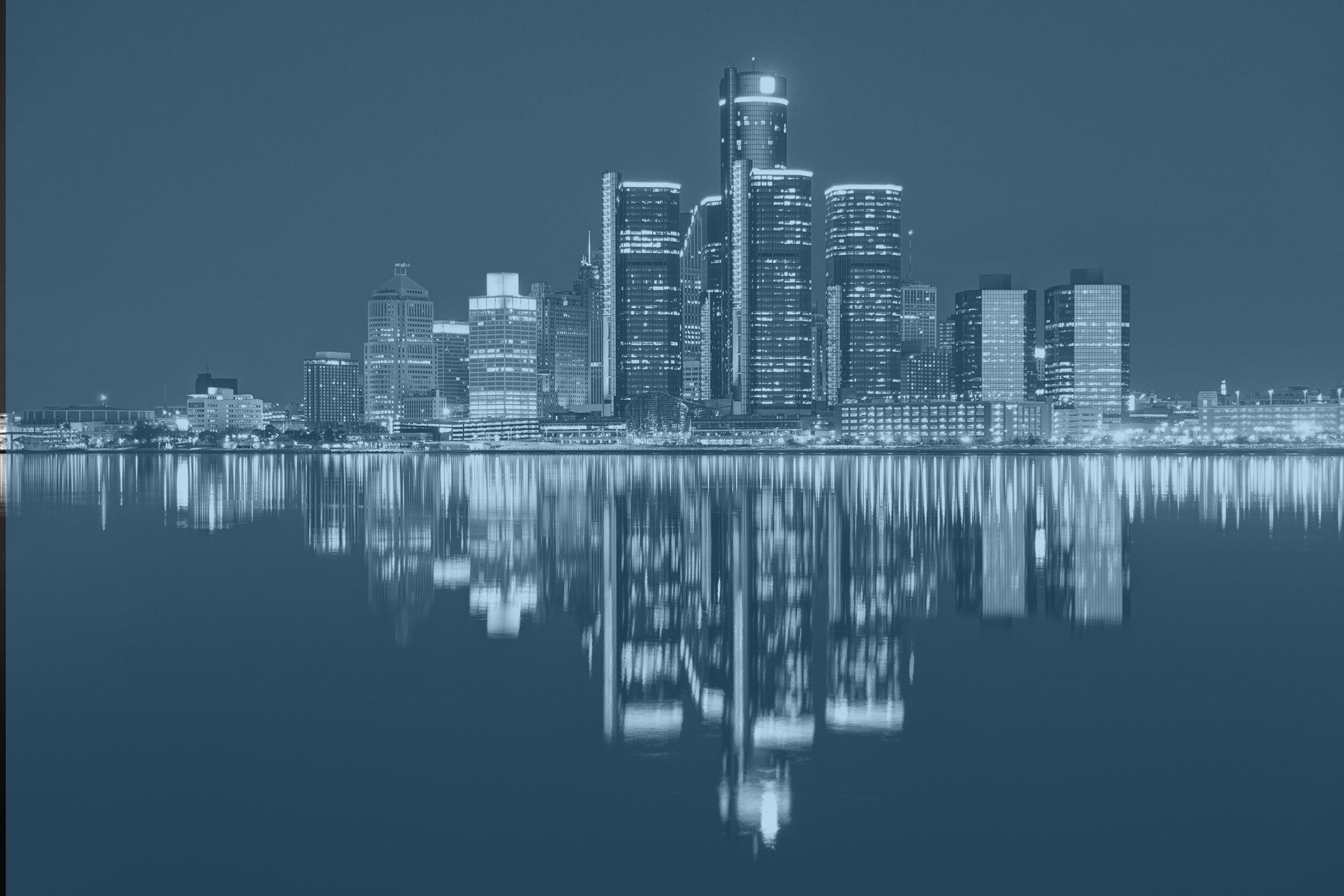 Detroit Flooring
Most known for its history of industry and innovation, Detroit, Michigan, is home to remarkable art, culture and architecture. Whether you live in a historic home in Detroit or a newer home, you want your house to feel comfortable and reflect your style. Investing in new flooring can transform the way your space looks and feels, making it a popular type of design update among Detroit homeowners.
If you're looking for a reliable flooring company in Detroit, consider working with 50 Floor. We serve the Detroit area, including Howell, Ann Arbor, Monroe, Pontiac, Dearborn, Port Huron and surrounding areas.  We work hard to make choosing new flooring convenient and affordable for all of our customers — whether you're interested in carpet, hardwood or something else.
Experienced Flooring Company in Detroit
50 Floor is a flooring company in Detroit with more than 40 years of combined experience. When we first started selling flooring, we noticed homeowners had common frustrations with the process. They often had to drive to multiple stores and spend hours comparing samples and looking at catalogs without any guarantee that the floors they chose would look how they expected. To address these problems, we started offering free in-home consultations. This allows our customers to see flooring samples in their homes, in their own lighting, so they can make a confident choice.
When you work with 50 Floor, one of our knowledgeable flooring professionals will come to your home at a time that's convenient for you. They will listen closely to what you're looking for and show you a range of samples to choose from.
To keep our flooring affordable, we work closely with manufacturers and provide a price match guarantee. This means you'll get the lowest possible price on identical flooring products. In some cases, we can offer prices up to 80% lower than competing flooring companies.
Our Flooring Options in Detroit
We offer a wide range of flooring options for homeowners in Detroit and the surrounding areas. This ensures we have something to suit many budgets and tastes. You can choose from:
Hardwood in a range of different plank sizes, wood types and finishes
Laminate that mimics tile or wood
Vinyl or Luxury Vinyl Plank (LVP)
Carpet in a variety of textures, patterns and colors
Ceramic or porcelain tile, ideal for bathrooms and kitchens
A variety of factors go into choosing the best flooring in Detroit, including your home and family's lifestyle, your budget and the intended room for your new flooring. We can offer recommendations based on your lifestyle and budget and answer any questions you may have to make the choice as simple as possible.
Get Started With 50 Floor in Detroit
At 50 Floor, we can handle every aspect of your flooring project, from initial consultation through installation. Pick out your favorite flooring option from the comfort of your home and let us take care of the rest. We even provide a one-year installation warranty to give you confidence that we'll get the job done right. To get started with your Detroit flooring project, contact us to schedule an appointment today.
Detroit Warehouse Location
8877 Inkster Rd
Taylor, MI 48180
Schedule an Appointmnt: (313) 380-1250
Customer Service: (313) 209-3976
*Unlike other carpet and flooring companies, 50 Floor comes to you. For this reason, our warehouses are not open to the public. Fill out the form below for a free appointment, where we will bring the flooring options to you!